What else could an actress/host/model/endorser/singer like Anne Curtis ask for? She's already got it all from a stable and exciting showbiz career to a very romantic wedding in the works to her long time beau, celebrity chef and athlete Erwan Heussaff.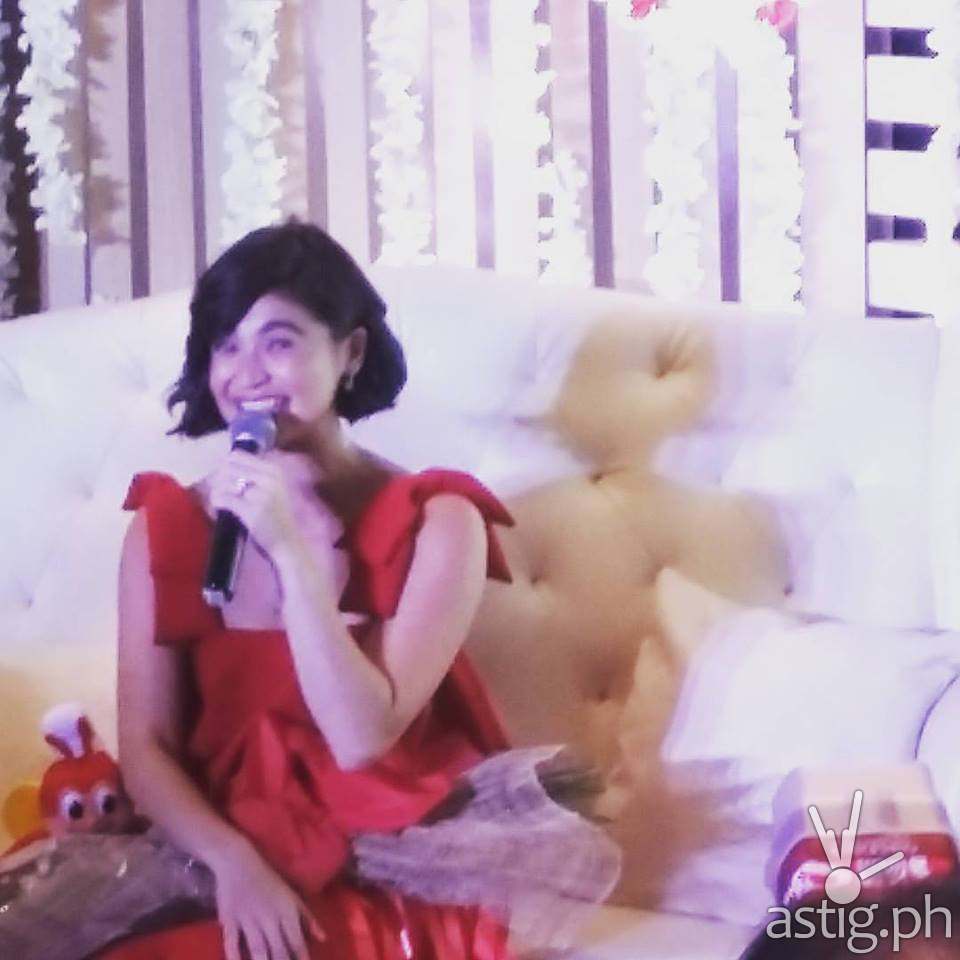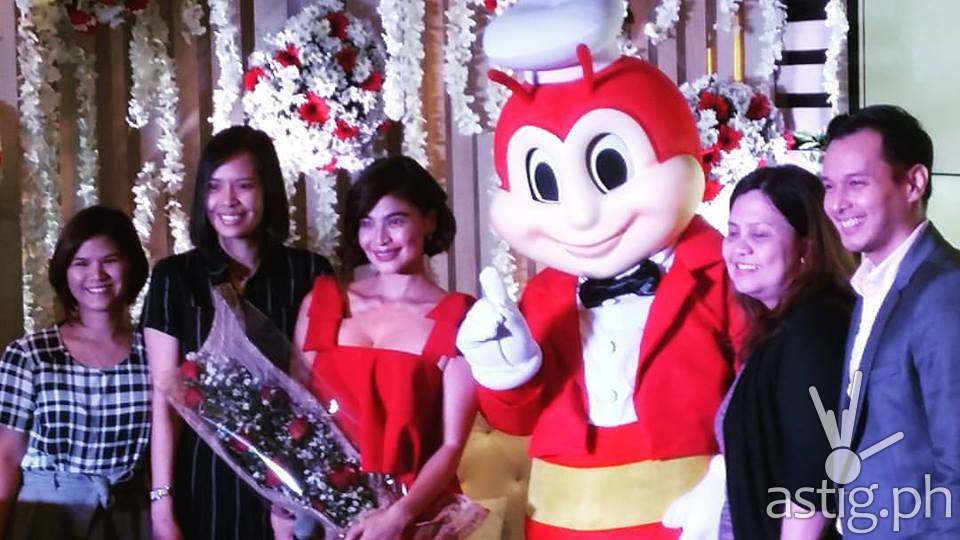 Perhaps she also wished to become part of the Jollibee Family. Not everybody knows that Anne was discovered by a talent scout while dining with family at a Jollibee store in Boni Avenue in Mandaluyong some 20 years ago.
"I remember having Chickenjoy and Jolly Spaghetti," said Anne, who excitedly recounted her 'discovery' story. "I wouldn't be the star I am today if I was not eating at Jollibee many years ago. It's just one of the reasons why Jollibee has a special place in my heart."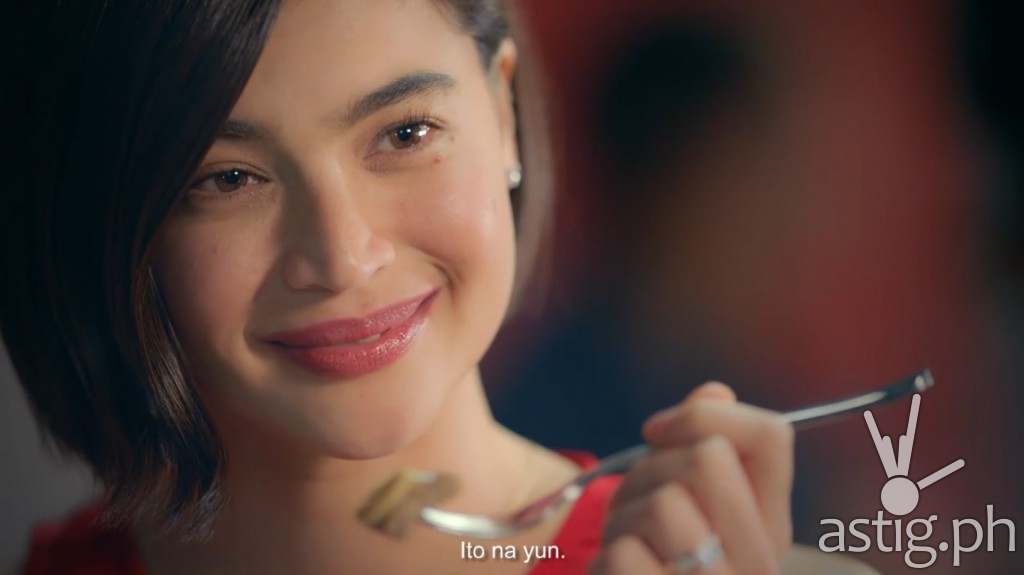 In her initial TV ad, "The One" aired a few days before Valentine's Day and her 32nd birthday, we see Anne enjoying a yummy burger steak meal with her mi amore just as he presents and slips a beautiful engagement ring on her finger. And that ad went viral!  Such a romantic #BeefyEverAfter !!!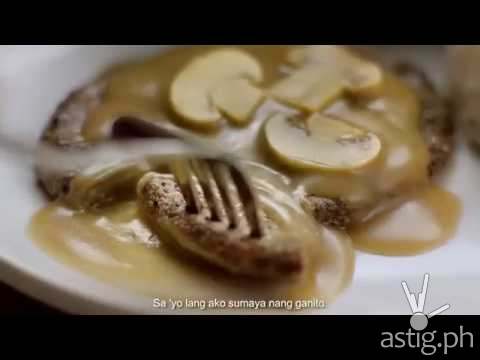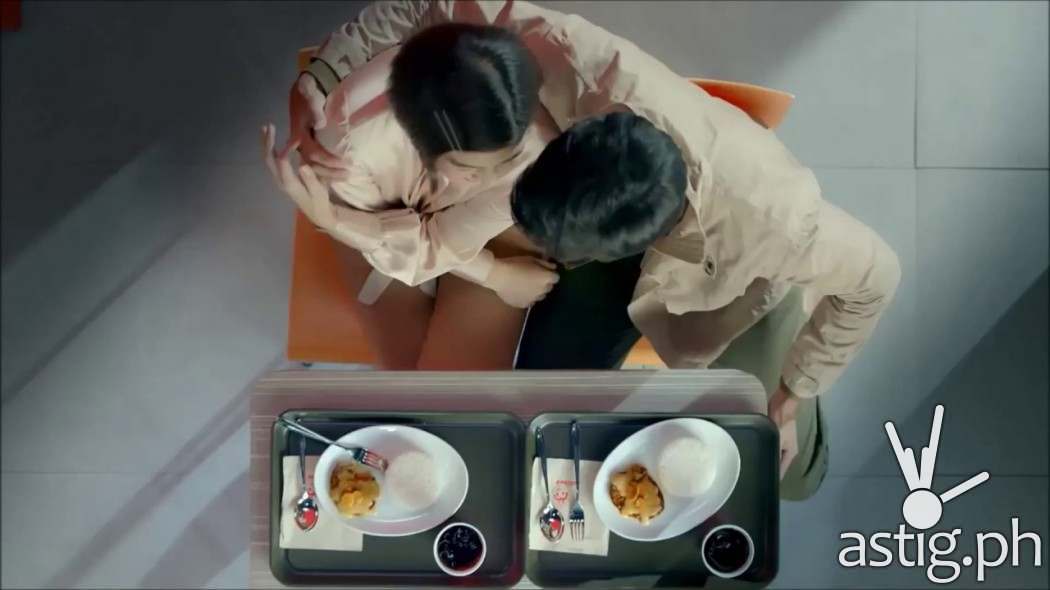 Anne looks forward to a smooth-sailing year of planning for her wedding in which the location is not yet determined. Word is that her altar date is sometime in December. The color red will also play a significant role on her W-Day so expect lots of it!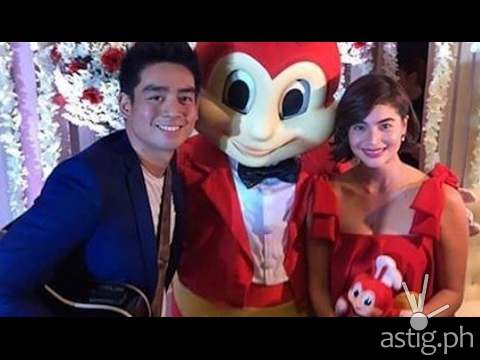 This year also marks Anne's 20th year anniversary in showbiz and she's also looking forward to lots of surprises yet to come! I was personally anxious when her ANNEBisyosa Part 3 concert be held? Her millions of fans will be so thrilled to the hilt!
To Jollibee and Anne, super congratulations and here's to lots more #BeefyEverAfter moments to come and celebrate! ♥♥♥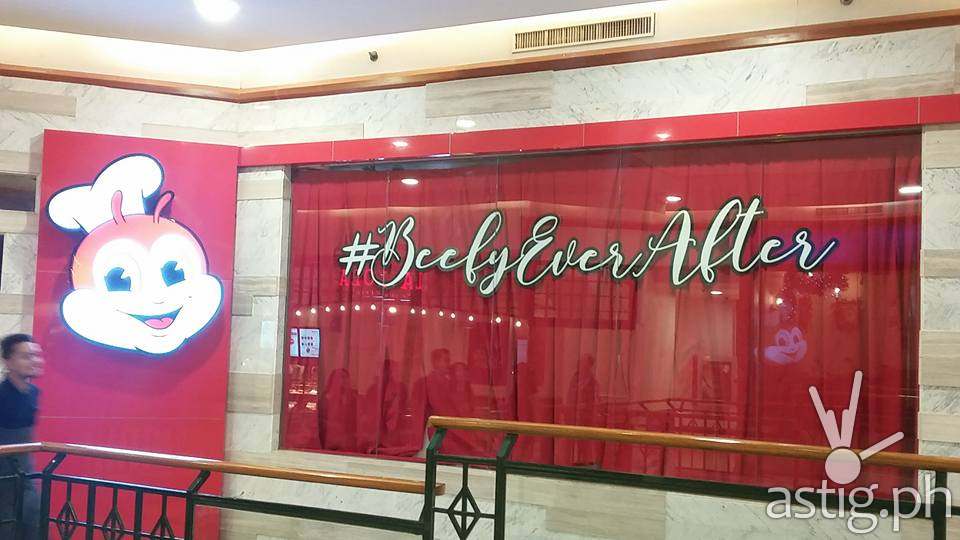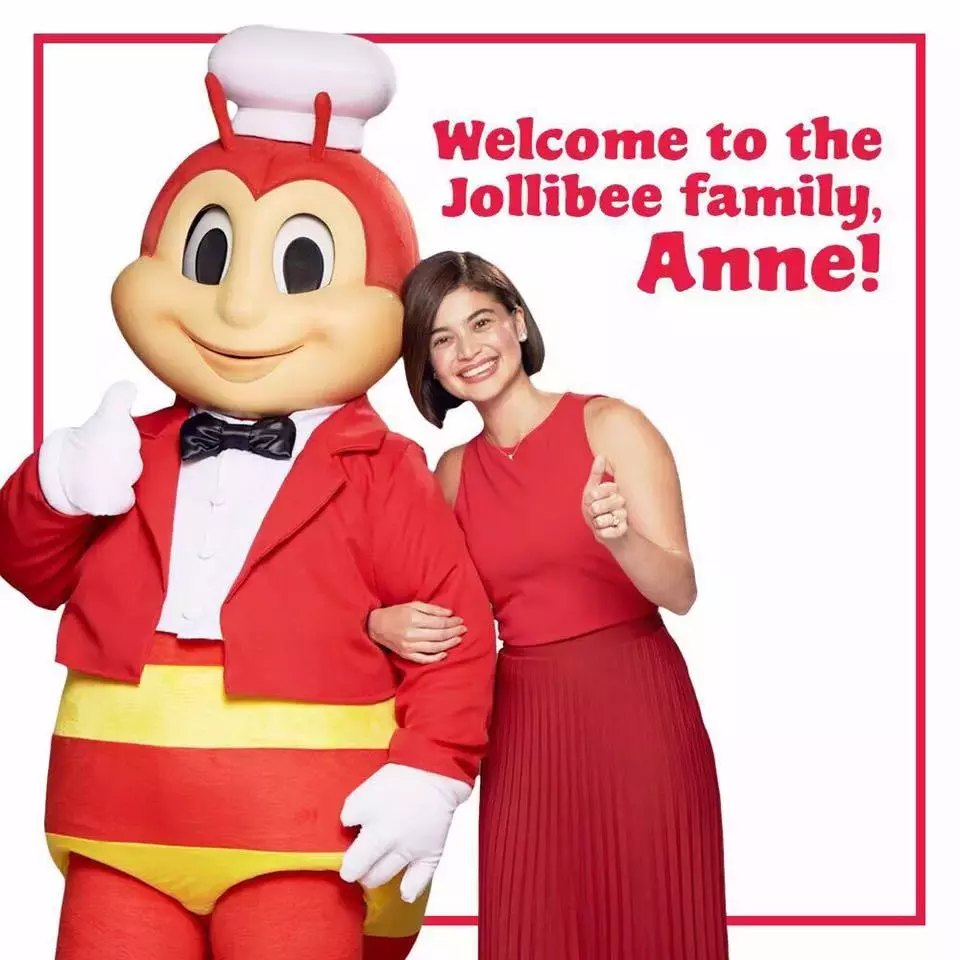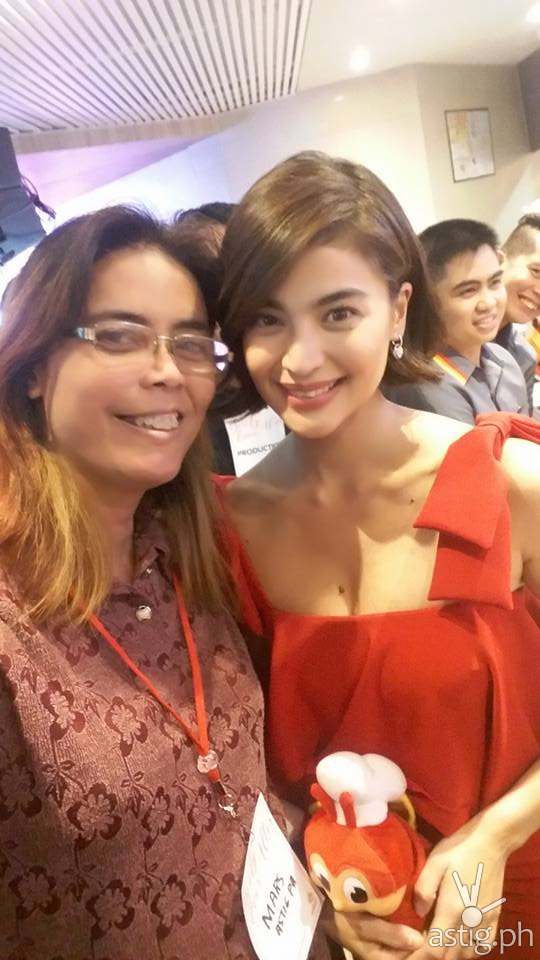 My latest pretty cool selfie with Anne who's also an avid runner like yours truly.
Fall in love with this #BeefyEverAfter moment over and over…