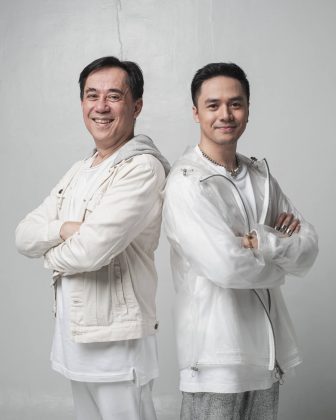 The country's first professional Christian theater company Trumpets is set to stage the 2020 version of their longest-running musical Joseph The Dreamer from February 21 to March 6, 2020!
Happening at the Maybank Theater, BGC Arts Center, get to experience the biblical story of Joseph—a timeless tale of love, forgiveness and unwavering faith in God.
The King of Philippine Musical Theater Audie Gemora, who played Joseph in earlier runs, returns as Joseph's father, Jacob.
Also returning is the original Benjamin, Carlo Orosa, who now plays multiple key characters that show off his flair for comedy including the role of Egypt's Pharaoh.
A former member of the JTD ensemble and one of many Mrs. Potiphars, powerhouse performer, Bituin Escalante is now Rachel, Jacob's wife and Joseph's mother.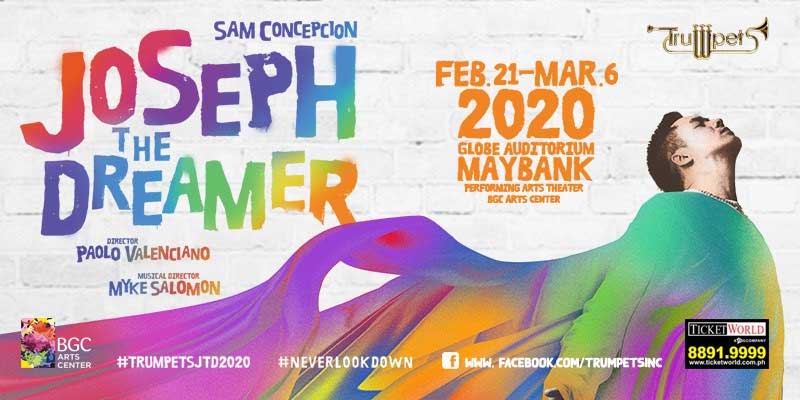 Trumpets President Butch Jimenez says, "The time is ripe for younger generations to experience this incredible musical and the best way to reach them is to have millennials at the helm of this new production. We did not have to look far to assemble the best artistic team."
Renowned concert director and stage actor Paolo Valenciano, who grew up witnessing the magic of "Joseph the Dreamer," makes his theater debut as Director. He has assembled only the finest young artists to form his team. Nelsito Gomez, accomplished theater actor and rising new director, sits at his right hand as Associate Director. Myke Salomon, acclaimed Musical Director of "Rak of Aegis" and "Ang Huling El Bimbo," puts on that hat once again for "Joseph."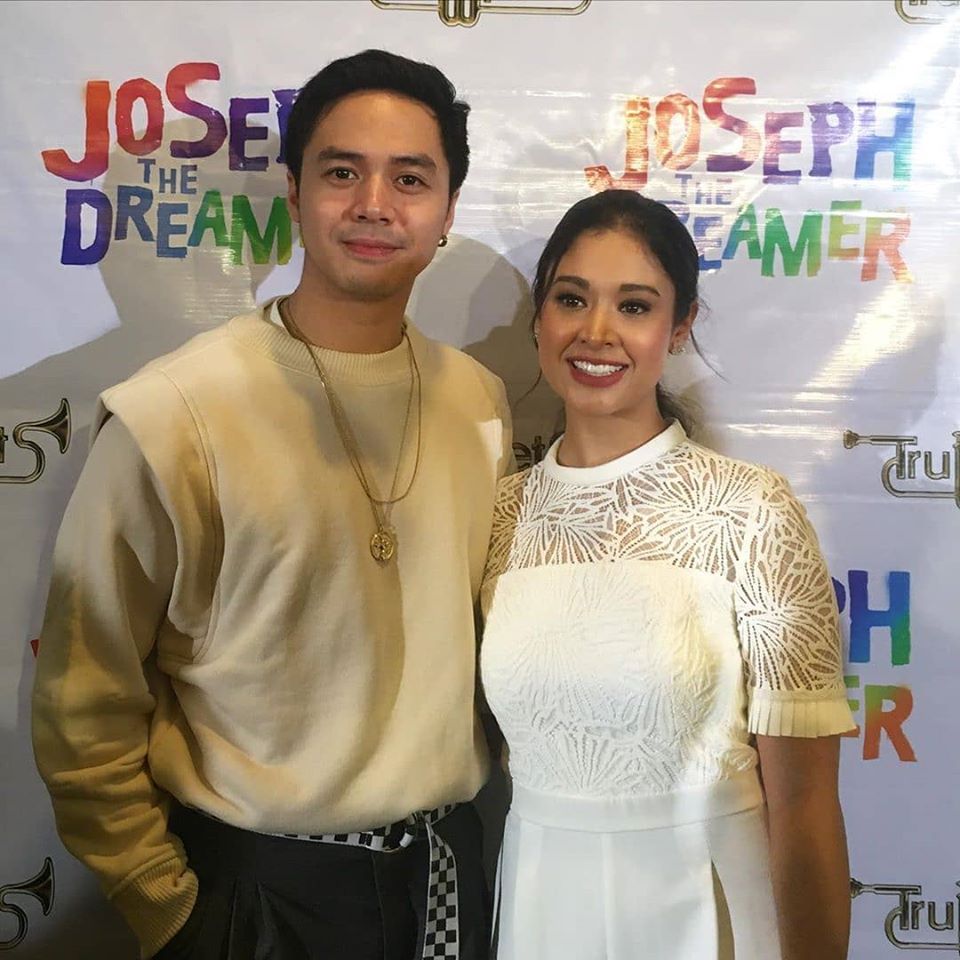 Choreographer of Hip-hop group, A-Team, Mike Arda also lends his talent for the musical. The dance numbers for this is his first theater adventure will be as energetic and powerful as those his award-winning crew is known for.
Trumpets veteran and skilled scenographer Mio Infante, Sound Engineer Rards Corpus, and Lighting Director Dong Calingacion, who are all known for their brilliant work in their respective fields of expertise, round-off the artistic team.
Born and bred for theater Sam Concepcion ("The Lion, The Witch, and the Wardrobe," "High School Musical," "Peter Pan) returns to Trumpets and his first love playing the title role of Joseph after time away from theater making a name for himself in mainstream entertainment.  Playing his love interest, Asenath, is Kayla Rivera, who headlined a string of hit musicals including ATEG's "Beautiful."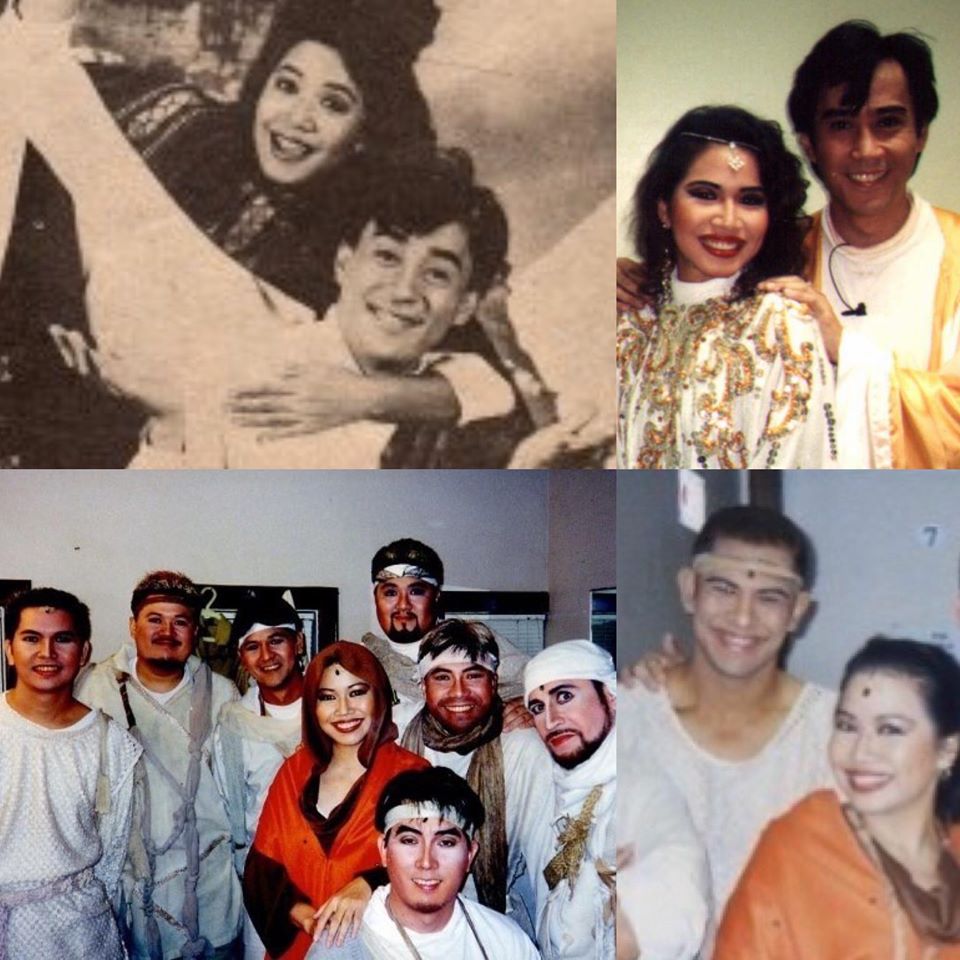 "It is so good to have Sam, a mainstay of Trumpets, and Kayla, a Trumpets first-timer, in one production. Sparks really fly between them," shares Audie. "And it is also nice to share the stage with returning cast members Carlo and Bituin."
Completing the cast are Mitzi Lao, RJ Dela Fuente, Carlos Canlas, Paul Anthony Valdez, Neo Rivera, Jim Ferrer, Renz Bernardo, Edrei Tan, Matthew Barbers, John Paul Fausto, Joshua Ade Valenzola, Guido Gatmaytan, Aldo Vencilao, Alys Serdenia, Jo Mari Logdat, Coleen Paz, Samantha Libao, Kathleen Francisco, with two child wonders Elai Estrella and Eli Luis.
Its record-breaking ten-year-run was brought to a new high when pop superstar Gary Valenciano played Joseph in the 1999 staging. These were followed by school runs in the early 2000's and full runs at the SM Megamall theaters.
This coup of the most celebrated performers and creators truly makes this new production of "Joseph The Dreamer" one of the most awaited stage productions in 2020.
For tickets, please visit www.ticketworld.com.ph or Trumpets, Inc.'s official Fan Page.