MANILA, Philippines – When I learned that Tuxqs Rutaqio was directing a Filipino version of Dangerous Liaisons I was excited for two reasons:
The first reason is personal. Having trained under Tuxqs back in high school I know how meticulous he can get when it comes to theatre. The last time I ran into him was when he directed Ibalong, where he also designed the set. Since then I have been looking forward to chatting with him on his next production.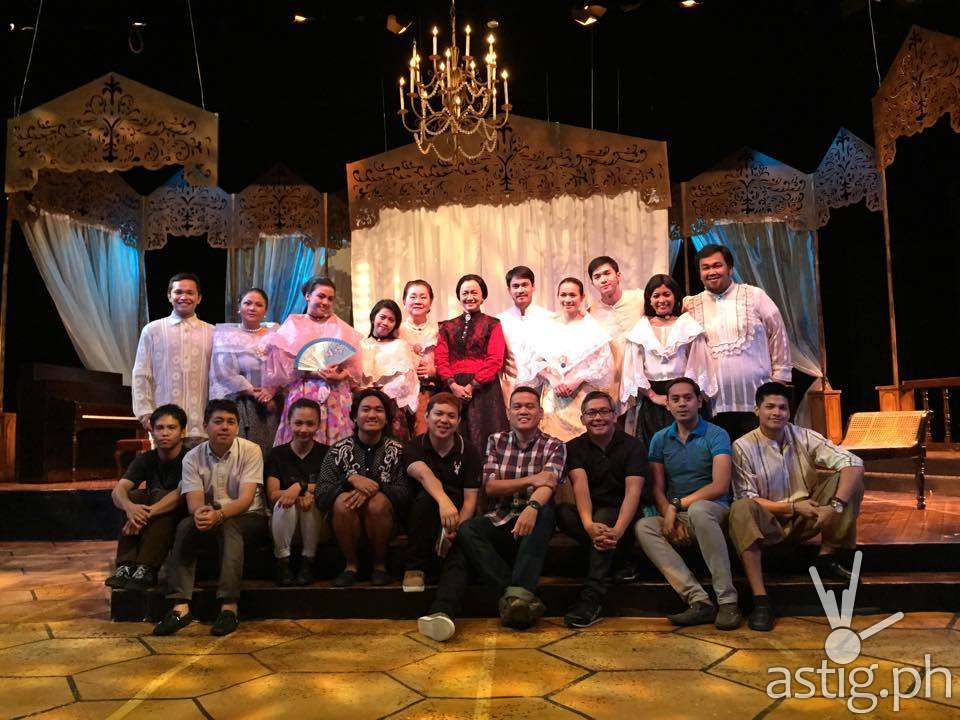 A timeless classic re-imagined
Second, Dangerous Liaisons is a timeless classic – the original material, an 18th century novel entitled "Les Liaisons dangereuses" by Pierre Choderlos de Laclos has been adapted in one form or another. The 1988 Hollywood film starring Glenn Close, John Malkovich, and Michell Pfeiffer garnered much critical acclaim, getting as much as seven Academy Award nominations, including Best Picture.
Another adaptation is the 1999 film Cruel Intentions starring Sarah Michelle Gellar, Ryan Philippe, Reese Witherspoon, and Selma Blair.
Now imagine taking this solid material and adapting it into a theatrical play in the Philippine setting. Now what if everything took place during the Spanish occupation – during the dreamy days of Jose Rizal only this time, the heroes are not Maria Clara and Crisostomo Ibarra, but a ladies man named Vicente (Arnold Reyes) and a vile, manipulative woman named Margarita (Shamaine Buencamino)?
Now that is where the magic happens.
Juego de Peligro is as risky as its title implies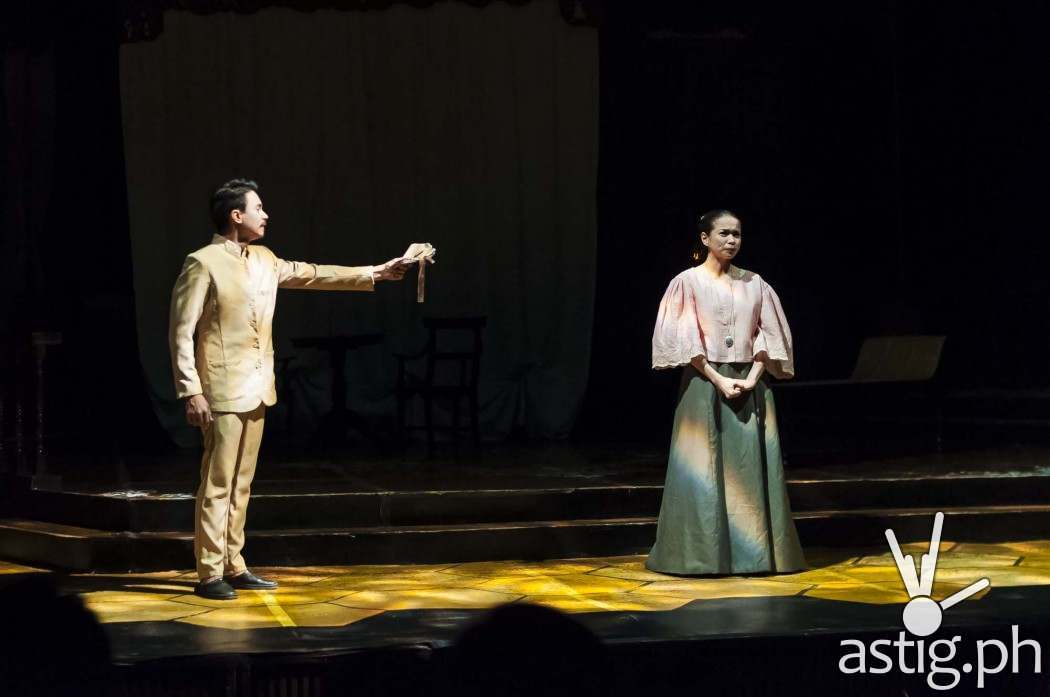 For the uninitiated, the story of Dangerous Liaisons revolves around sex, malice, and social manipulation – what happens when two of the most deceitful and powerful aristocrats decide to work together?
What if, out of sheer boredom – or perhaps pride, they decide to play with the people surrounding them – playing god and goddess until eventually there is no one left to play with but themselves.
The result is chaos, misery, and destruction. The beauty of Juego is that it allows us to watch this beautiful mayhem unfold and unravel in front of our very own eyes.
With such a strong and well-established material comes a risk – the expectations are higher. People familiar with the material would want to see something new.
How well did Tanghalang Pilipino do with Juego de Peligro?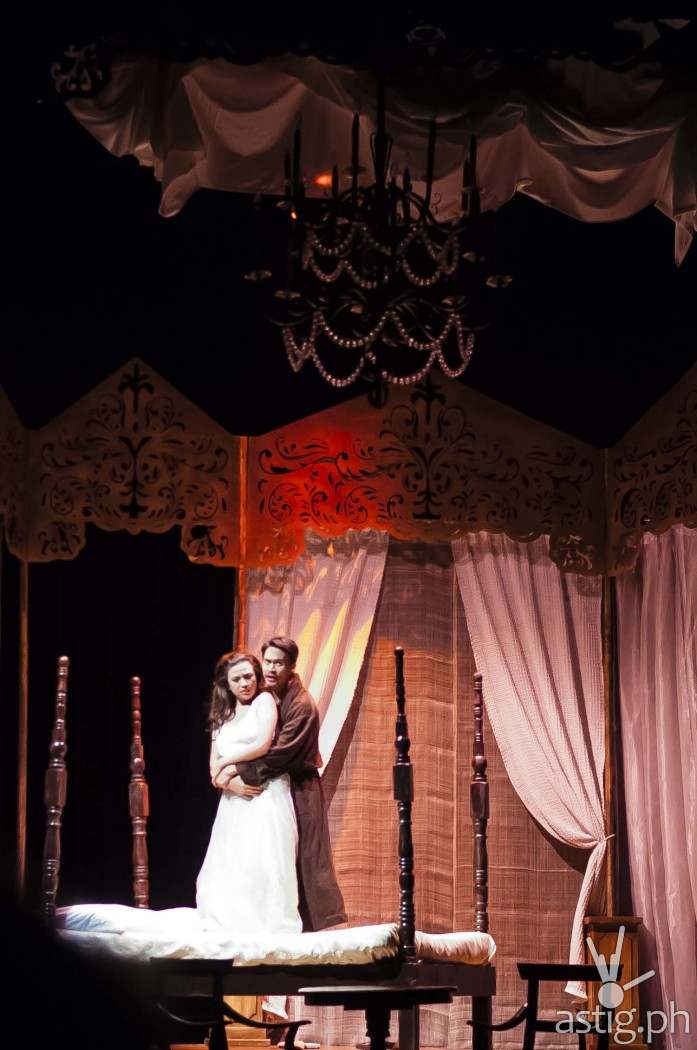 The desire and the effort here is strong – there is so much that can be done, and Juego de Peligro is only the beginning.
Buencamino's performance is impeccable – the strongest of the group. She is vile, manipulative, and despicable to the highest level. Despite her human traits – despite knowing the things she has been through and how that would inevitably lead up to her actions I felt no sympathy for her character. In the end I wanted to see her crash and burn, and was satisfied with the way things ended.
Arnold Reyes does an acceptable Vicente. His performance is commendable, however, I felt that there is so much that could have been done with the character.
He (Vicente) is, after all, the personification of the modern-day asshole. He knows that he can what he wants and that he can do whatever the hell he wants and get away with it.
I found Vicente a little too likable, and could not help but sympathize with him. I wanted to hate him, but I could not. Perhaps that is just the right effect for Reyes' character.
That the characters are able to evoke such emotions in the audience is a testament to Tuxqs Rutaquio's solid direction. The scenes flowed well and made sense, although there were moments when I felt there was too much dialogue.
Parting thoughts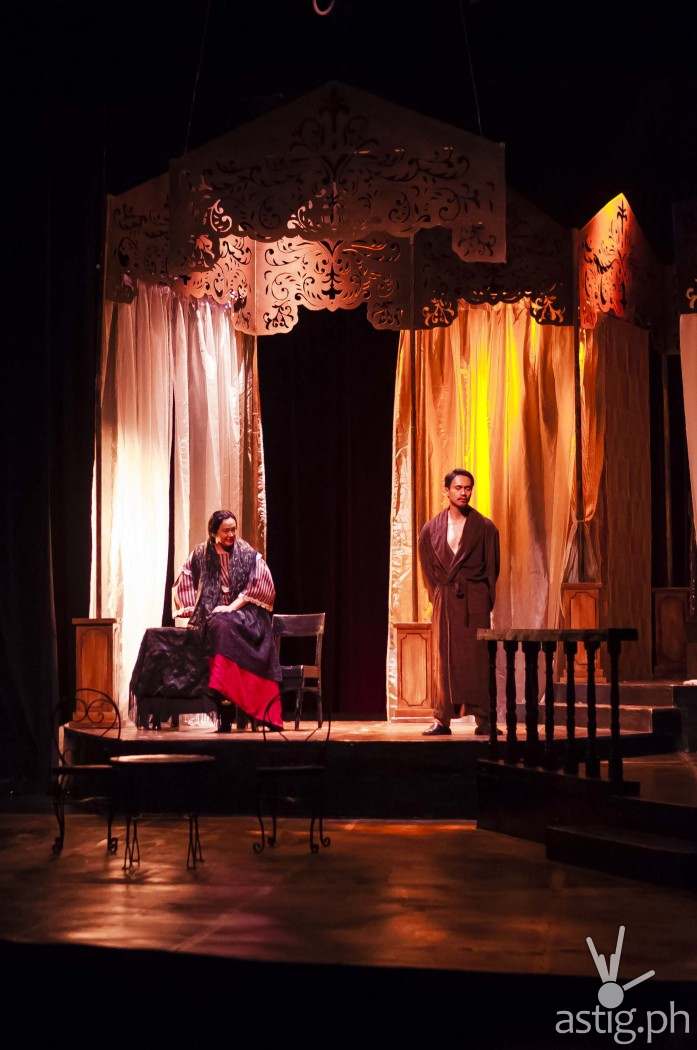 Tanghalang Pilipino's Juego de Peligro manages to breathe new life into familiar territory, and that is its strongest point. The Spanish accents, the pageantry of the outfits backed by powerful, intense theatrics show just what Tanghalang Pilipino – and Filipino actors and directors, are capable of accomplishing – a fitful end to another season of solid Pinoy artistry.
Congratulations, Tanghalang Pilipino, for another successful season!