According to the internet, Café is defined as a small restaurant that serves light meals and drinks.  This so called café pretty much popped up here and there. While there are some misses, there are certainly some gems out there just like K&L Café.  I loved it there and here are 5 reasons why.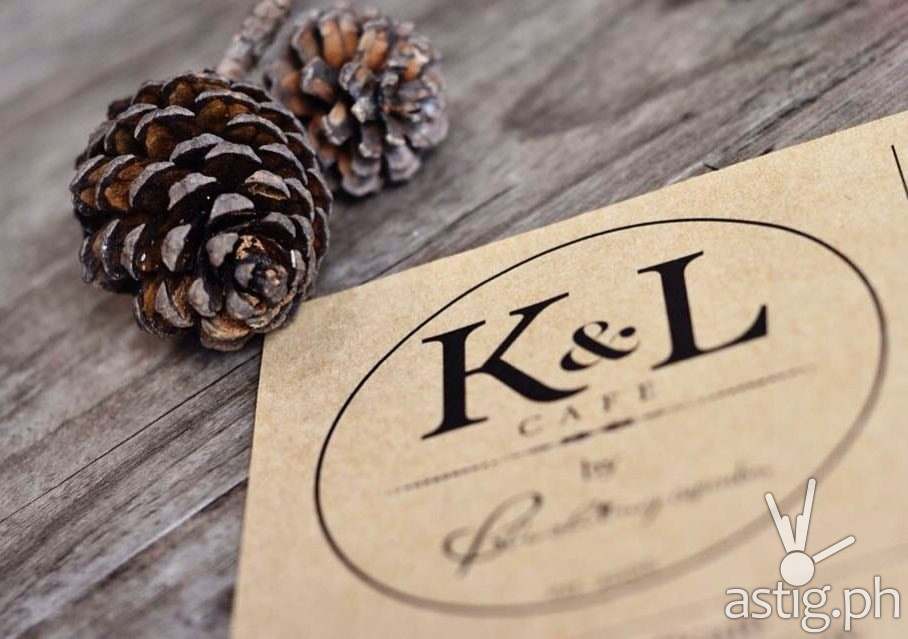 1.  You get a FREE cupcake even before you purchase anything from them.
For this one, all you need to do is to go to K&L's official site, http://www.kandlcafe.com/, fill out a very short info sheet then violá you get a free cupcake.  If that isn't a great deal then I don't know what is.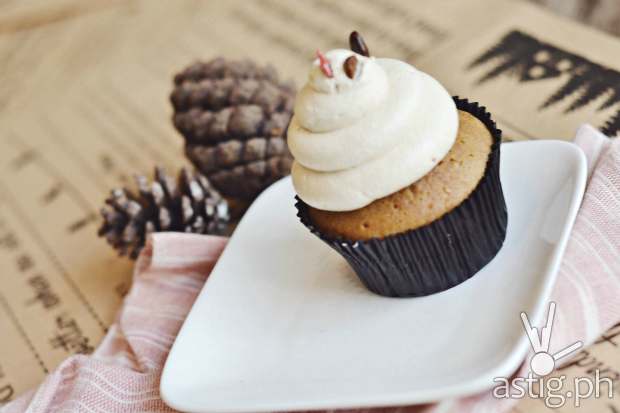 2.  The cozy interior will make you feel right at home.
According to Karen, who's the "K" in the K&L brand name, they designed the café to make it feel like a second home not only for their guests but also for her and her sister Loren.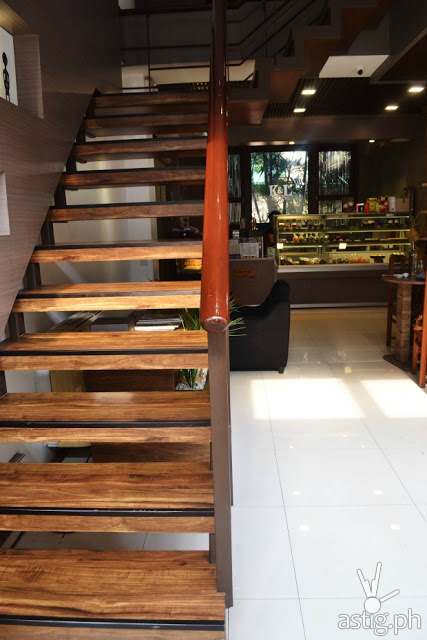 The café reminds me of stylish loft type apartments where an illusion of bigger space is created because a more open design style is employed.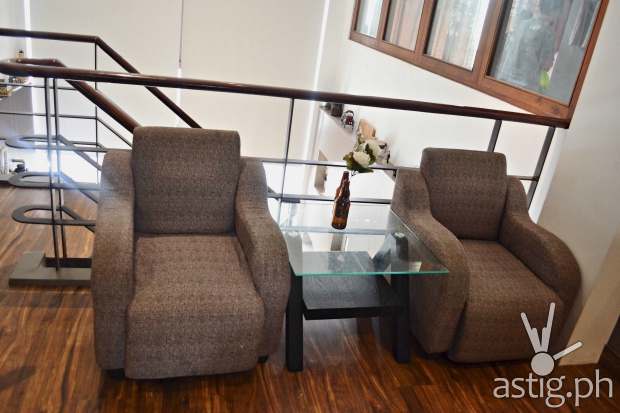 Instead of using uniform pieces of furniture, Karen and Loren chose to have different furniture styles to create unique seating spaces for each set of guests.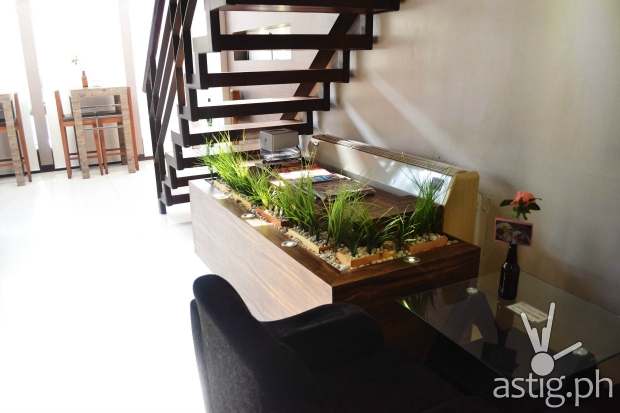 Decórs that Karen and Loren personally chose for the café are displayed on ledges, freeing up the walls from any clutter.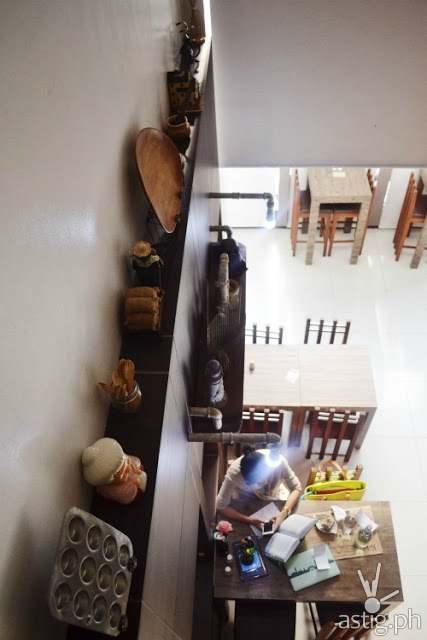 The decors and the whole look and feel of the café tell a story of who the sisters are, their personalities, their passion and their heritage.  After all, Karen and Loren did want it to feel like home to them.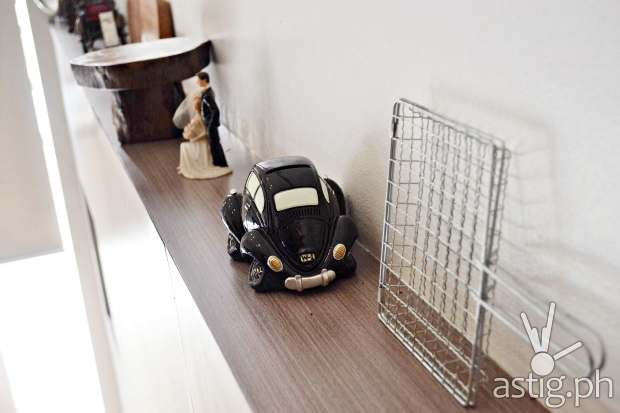 A cupcake tray and a wire mesh used for grilling represent Karen and Loren's love for cooking while wooden carvings from up north gives us an idea of their heritage.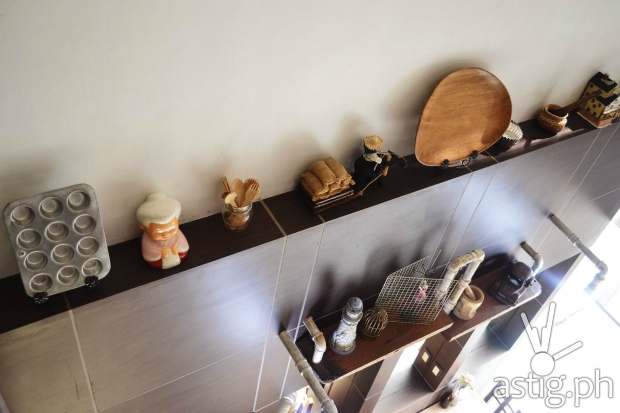 3.  K&L Café has its very own mini store filled with our favorite pasalubongs from Baguio complete with the ever popular "walis"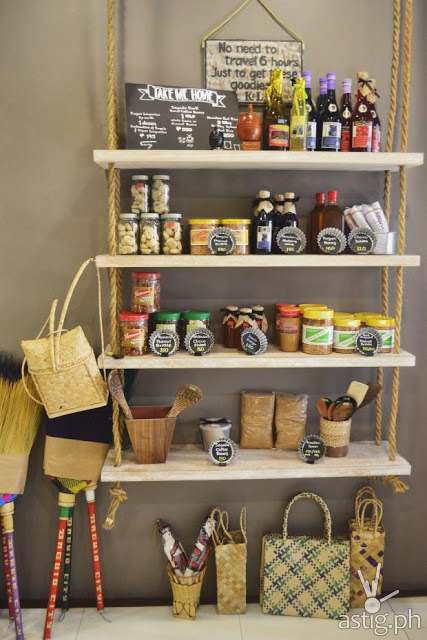 What's the drive to Baguio like?  At least 4 hours? At lot longer if you take the public transport? If you are just craving for some peanut brittle, I suggest you drive to the direction of K&L Café instead. While you are there, might as well order their Longanisa Up North and a cup of their Peppermint Vanilla Latte (made from Sagada coffee beans) or their Benguet coffee.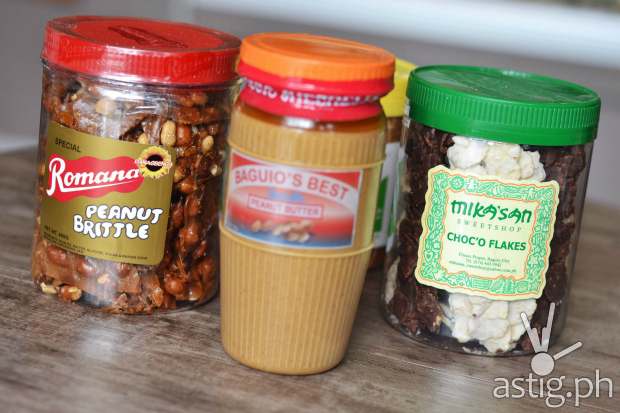 4.  You will love their very own delicious versions of all day breakfast fares
I'm big on all day breakfast offerings that I usually end up ordering one of my favorite breakfast treats whenever it is available.  Here are what I have tried so far at K&L.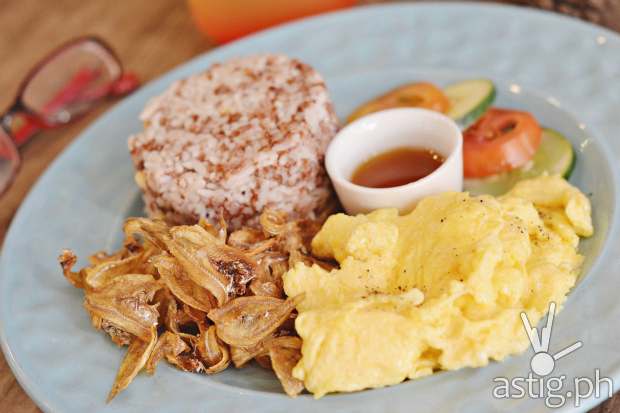 Their Crispy Dilis is a personal favorite.  The dilis, served butterfly style just like danggit, comes with yummy fluffy scrambled eggs, deliciously filling mountain rice and tomato-cucumber siding. Crispy and not too salty, paired with vinegar from Ilocos, K&L's crispy dilis is a perfect thing to order any time of the day.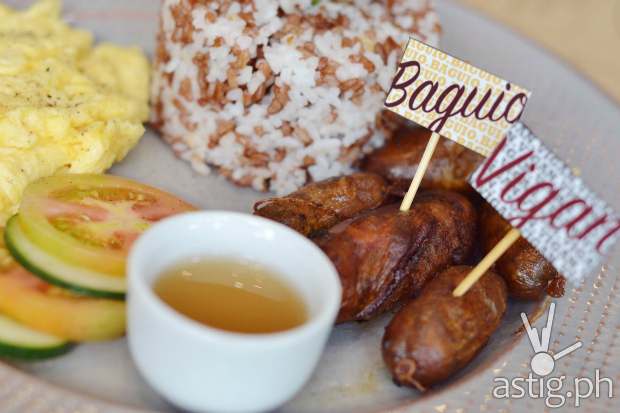 Longanisa Up North features not one but two tasty types of longanisa:  Baguio and Vigan.  If you prefer the more garlicky and salty longanisa rather than those on the sweet side, then K&L's dish is something that you might like to sink your teeth into.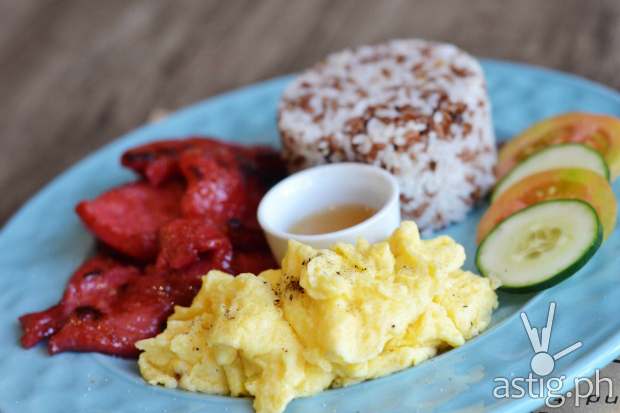 The ever popular tocino, without a doubt is staple in the breakfast scene.  I don't know how many versions I have tasted in my lifetime but K&L's Glazed Pork Tocino is something I can definitely get used to.  Not overly sticky nor sweet like the commercially available ones, super tender and moist. Yummy!
5.  Their unique beverages that pay homage to Karen and Loren's heritage.
Hot and iced coffee made from Sagada beans, special hot chocolate made from Chocolate Tablea and refreshing homemade juices.  Here are what I have had so far.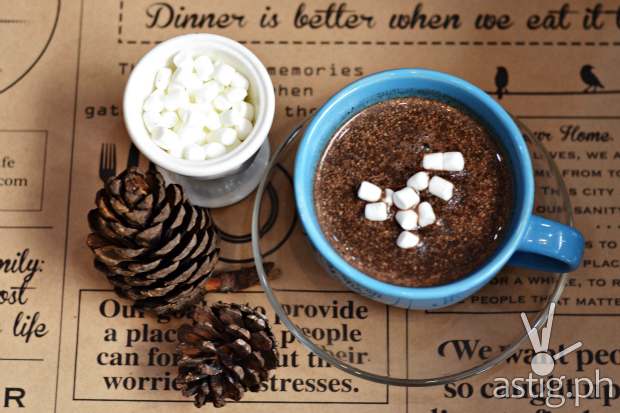 My childhood was spent sipping on sipping on piping hot Tsokolate con Batirol prepared for us by our Lola Maria. It's very comforting to know that we get to relive our childhood memories each time we order K&L's Hot Baguio Choco Tablea.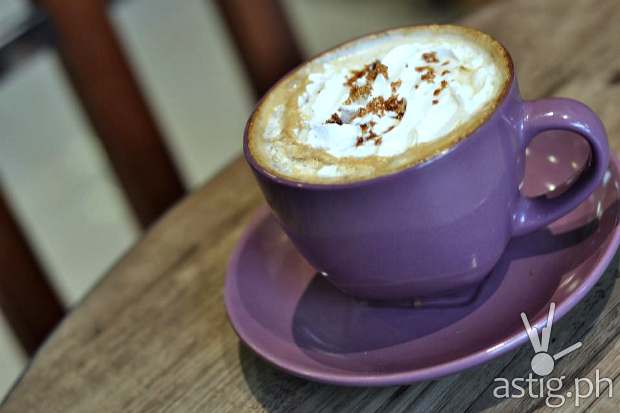 It isn't Christmas yet but nobody said I couldn't order the Peppermint Vanilla Latte. While others choose to stick to traditional coffee blends, I find that peppermint gives drinks that unexpected refreshing twist.  Try it to find out exactly what I mean.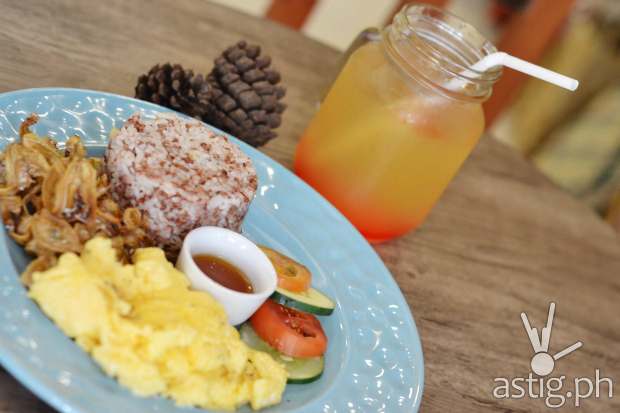 Strawberry and calamansi together in a drink would seem pretty strange to most of us…well, until we take our very first sip.  Deliciously refreshing, that's K&L's Famous Strawberry Calamansi for you.
Other must-try dishes: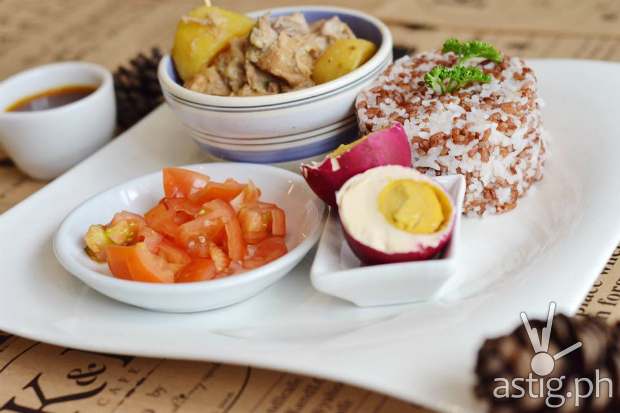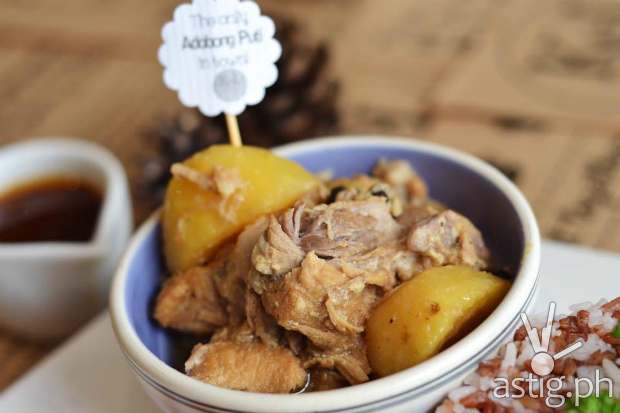 Lola Nena's Adobong Puti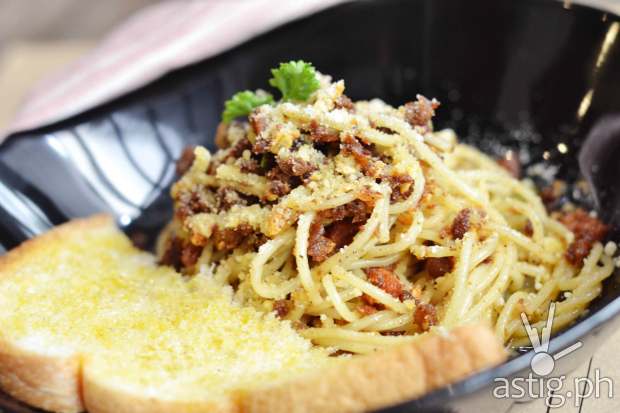 Longanisa Locale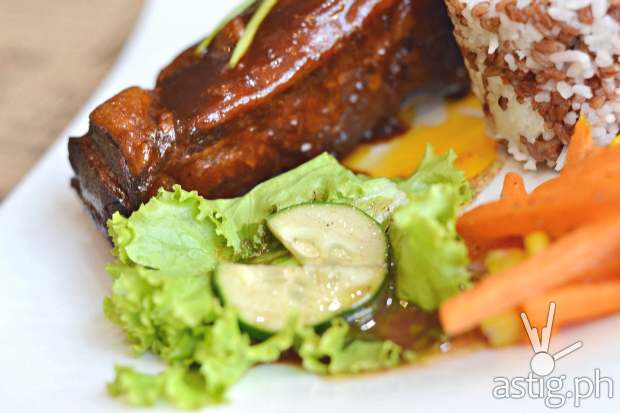 Daddy's Bourbon American Ribs 
K&L Cafe Quezon City

Ching Santos Building, White Plains, Quezon City
(02) 234-5965 and (02) 986-070
https://www.facebook.com/KandLCafe