Teen stars Daniel Padilla and Kathryn Bernardo were in hot waters after photos of them with their ballots circulated online on the day of the National elections.
According to Comelec Resolution No.9571, no registered voter should take photos of their respective ballot inside the voting precint.
However, KathNiel's ballots were blank ballots so they did not violate that particular Comelec rule but Kathryn was seen wearing a Mar Roxas baller band which according to Comelec ruling, is stricly prohibited inside the voting precint.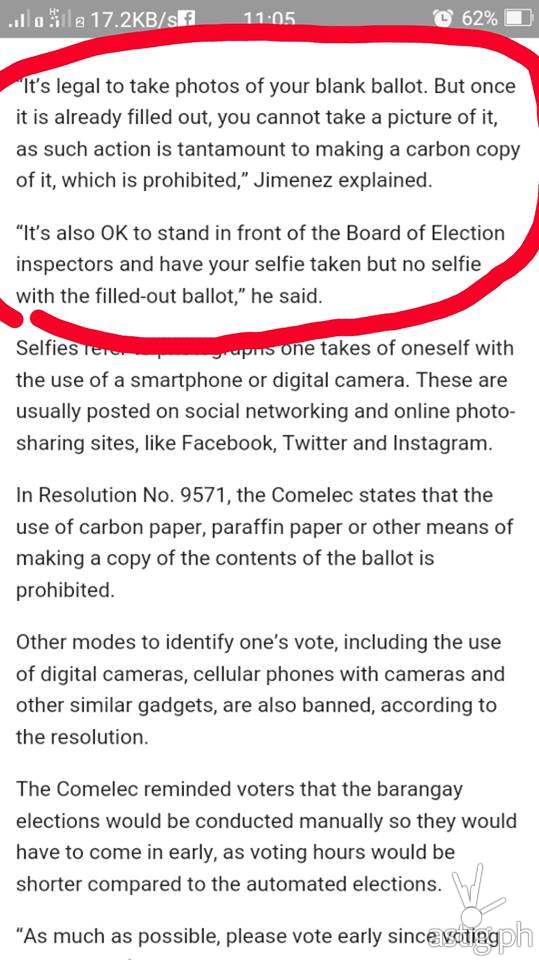 Reportedly voting for the first time, Bernardo and Padilla had endorsed Liberal Party candidates Mar Roxas and Leni Robredo.
Comelec Spokesperson James Jimenez meanwhile, tweeted that he needs to talk to KathNiel to clear out the issue.