MANILA, Philippines – Breakthrough love team KD Estrada and Alexa Ilacad have found comfort in each other in real life and also as their respective characters in the iWantTFC original series "Run to Me," which is currently available for free on the streaming platform.
From total strangers, Wilson and Jewel (KD and Alexa) have become real friends who can confide in one another after they realized that they give each other a more meaningful perspective in life. Although they did not start off as the best of friends when they first met, Wilson and Jewel are forming a special bond, albeit unknowingly, with how they've helped each other overcome their struggles.
Here are five 'kilig'-filled instances showing that Wilson and Jewel were always on the lookout for each other:
1. When Wilson 'rescued' Jewel from the kidnappers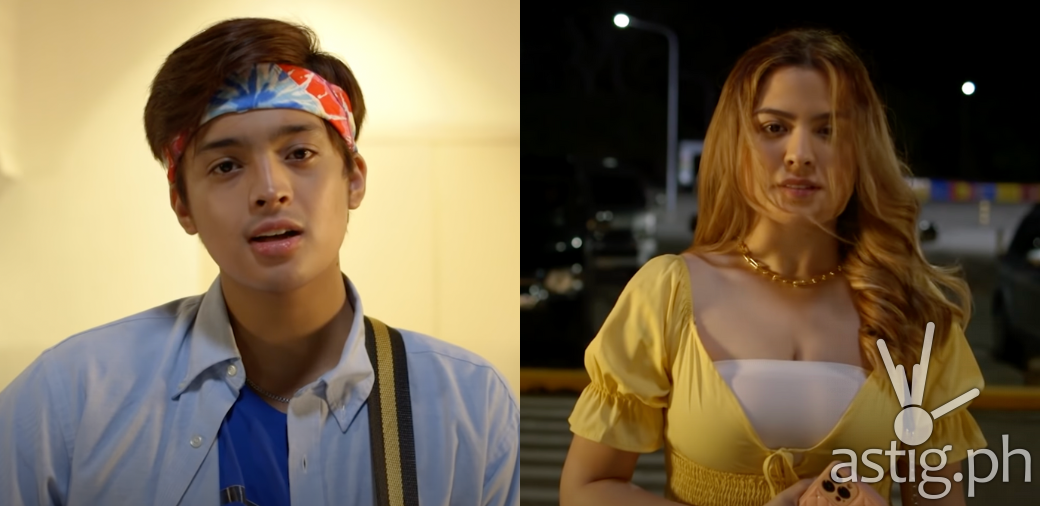 When Wilson jumped into a car to rescue Jewel from a group of kidnappers, what was supposed to be his "prince charming moment" turned out to be the exact opposite. As he later discovers, he thwarted Jewel's "grand plan" because she staged the entire kidnapping to attract the attention of her mother Emerald (Mickey Ferriols).
Despite this, Wilson showed genuine concern for Jewel, even if they were complete strangers at the time, and this was the first time Jewel felt that someone truly cared about her.
2. When Wilson agreed to be Jewel's fake kidnapper
Wilson and Jewel's riotous journey began when Wilson officially agreed to be her fake kidnapper so that he could earn money for his mommy Bebot (Nikki Valdez), who is battling leukemia. In devising their plan, Wilson also gamely accepted to help Jewel gain her mother's affection. The two of them are working hand-in-hand so that it's a win-win situation for them – Jewel helps Wilson pay for his mom's chemotherapy, while Wilson helps Jewel repair her relationship with Emerald.
3. When Jewel helped Wilson earn money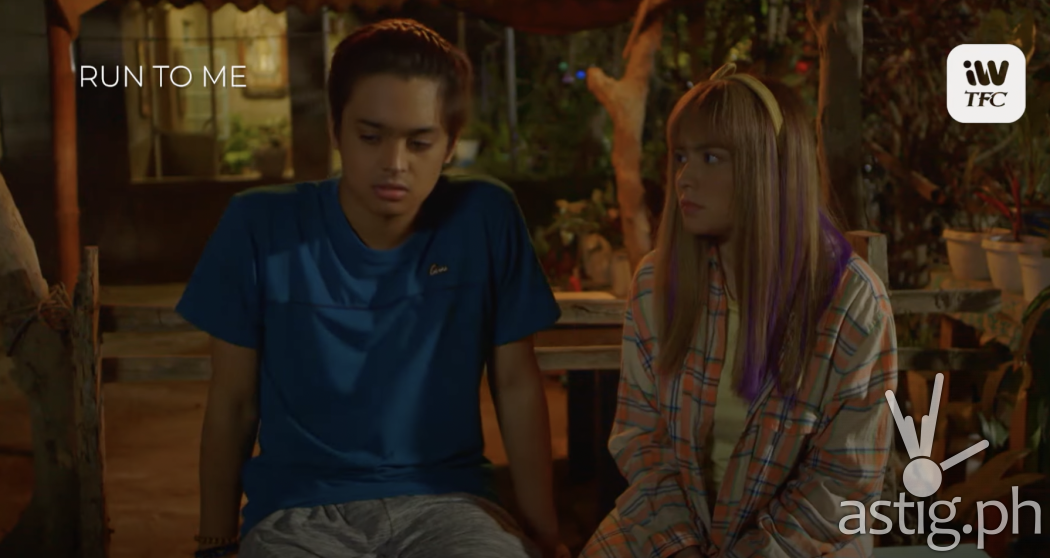 Wilson and Jewel's relationship reached the next level when she made an effort to help him earn money by doing live singing sessions. Although they've only known each other for a while, Wilson and Jewel instantly grew very fond of one another and they showed that they truly care about each other's well-being.
The two got even more close (literally) when they almost locked lips as Wilson laid his eyes on her while he was teaching her how to play the guitar.
4. When Jewel decided to take care of Wilson's ailing mom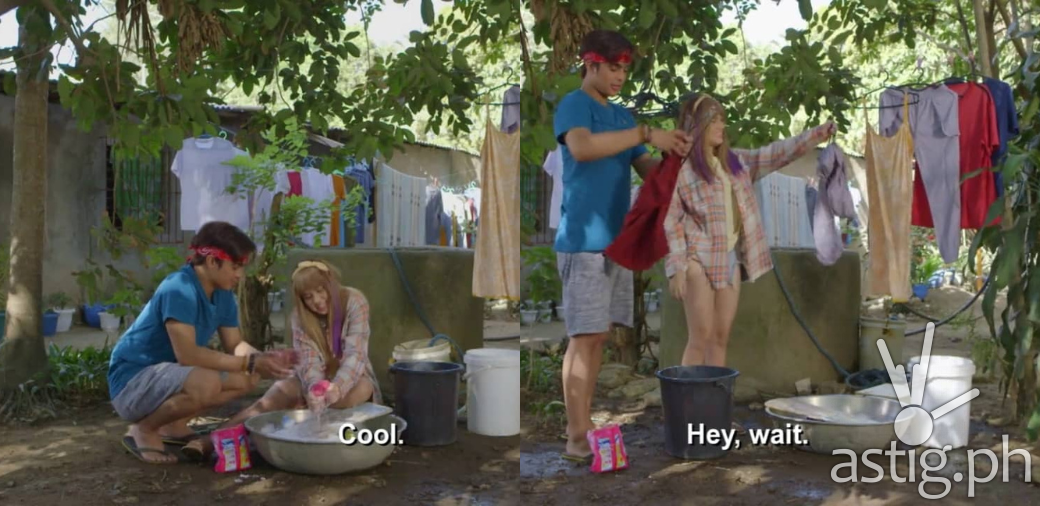 As if helping in raising money wasn't enough, Jewel also went out of her comfort zone to help mommy Bebot by doing household chores. Jewel made it a point to learn how to wash her own clothes, cook rice, and wash the dishes – tasks she had never experienced as a "rich kid" but ended up enjoying them.
It was also Jewel's idea to invite Aion (Karl Gabriel), a famous artist who mommy Bebot is a huge fan of, to meet her. Because of this, mommy Bebot was filled with extreme joy and she was able to forget about her problems even just for a while.
5. When Wilson and Jewel engaged in a heart-to-heart conversation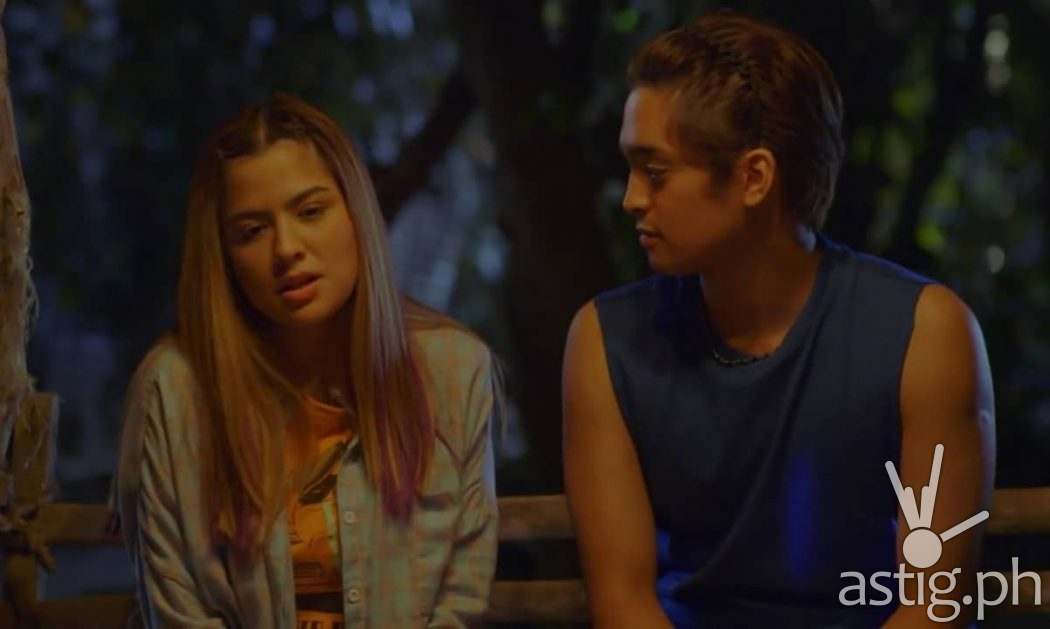 Wilson and Jewel both knew that they touched each other's lives and made a significant impact on one another during their heartfelt conversation when Jewel was ready to return home to her family. As they exchanged kind words and thanked each other for helping them through difficult times, Wilson reminded Jewel to always look at the brighter things in life – "Bilangin mo kung anong meron kesa 'yung wala ka. Piliin mong maging masaya kahit mahirap."
Will Wilson and Jewel give in to their hearts' desires and allow themselves to fall in love?
Don't miss the last two episodes of "Run to Me" every Saturday at 8 PM on the iWantTFC app (iOs and Android) and website (iwanttfc.com). Viewers can get easy access to iWantTFC's content library with its "watch now, register later" feature. Watch iWantTFC on a larger screen with select devices, including VEWD, ROKU, and Amazon Fire streaming devices, Android TV, select Samsung Smart TV models, Telstra TV (in Australia), and VIDAA in select countries. Additionally, iWantTFC is available via Chromecast and Airplay. Visit https://iwanttfc.com/help#tfc-on-smart-tv for a complete list of compatible devices, sign-in instructions, and account activation.
For updates, like www.facebook.com/iWantTFC and follow @iwanttfc on Twitter and Instagram, and subscribe to www.youtube.com/iWantTFC. For inquiries and concerns about the service, users can also send a message on iWantTFC's Facebook page or e-mail [email protected]