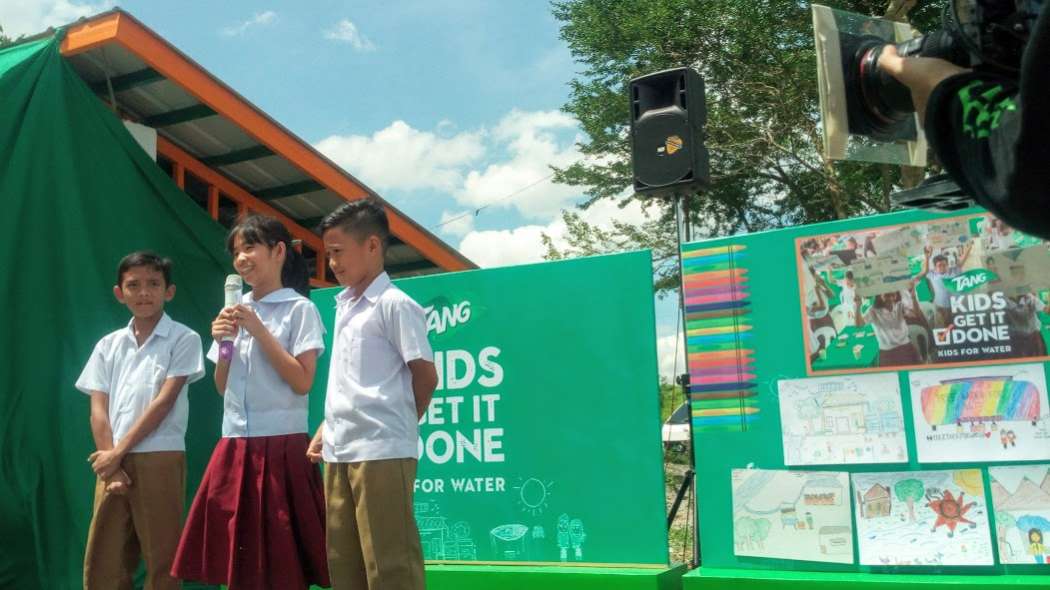 Never underestimate what young kids have in mind because their simple ideas can turn into great discoveries!
Just recently, we received an invitation to cover an outreach project by Tang Philippines for their #KidsGetItDone campaign and the event would bring us back to Porac, in Pampanga.
Porac and other parts of the province were among the many devastated cities when Mt. Pinatubo exploded back in the early 1990s. The natural disaster brought about heavy volcanic ash clouds and toxic pyroclastic flows that reached miles and miles. The ash clouds even reached far away Manila and outer space!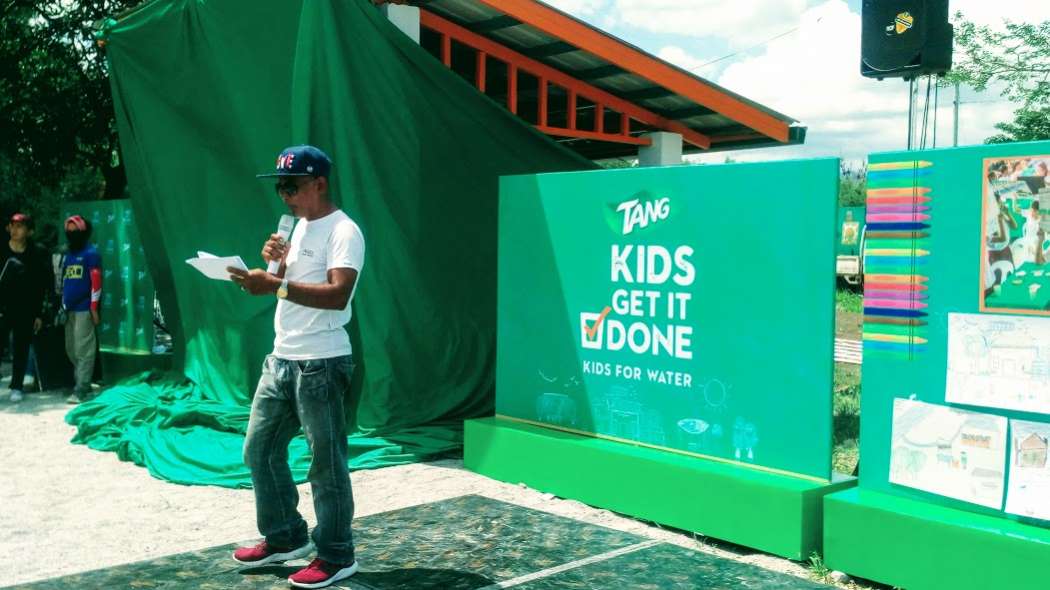 There are still a lot of Aeta families in Porac, despite of a good number who have relocated in other nearby provinces. The particular community who hosted us in Sitio Pidpid were very welcoming after a two-hour drive from the city. Their senior members and  young kids even participated in a semi-modern tribal dance.  And their elder-leader gave a very heartwarming welcome remark and message of gratitude for helping their simple community.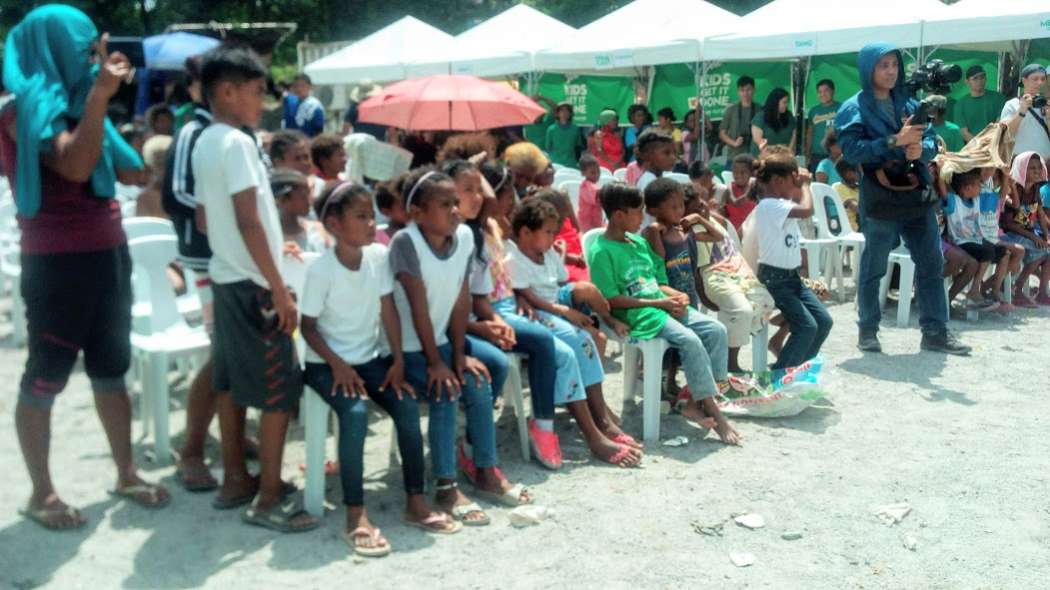 The kids of Cauayan Elementary School from Angeles City in Pampanga along with the Tang Community turned over the very first Tang Water Storage and Filtration Station. This project was fueled and powered by brilliant ideas from kids!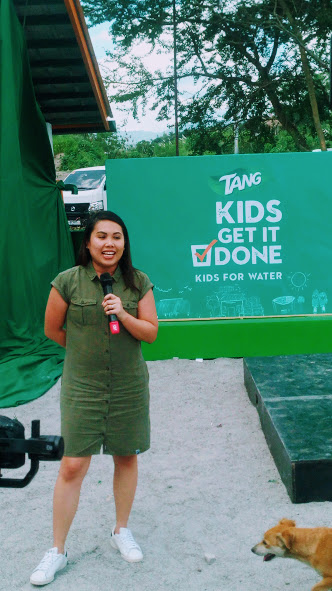 Tang Brand Manager Princess Landicho was busy and hands on during the event turn over and shared, "An advocacy very close to the heart of Mondelez Philippines (makers of Tang juice drinks) is helping care for the environment and helping provide basic nutrition needs. The reason why Tang is very interested in hydration and making sure that communities have access to clean drinking water. This is how "Kids for Water" was born."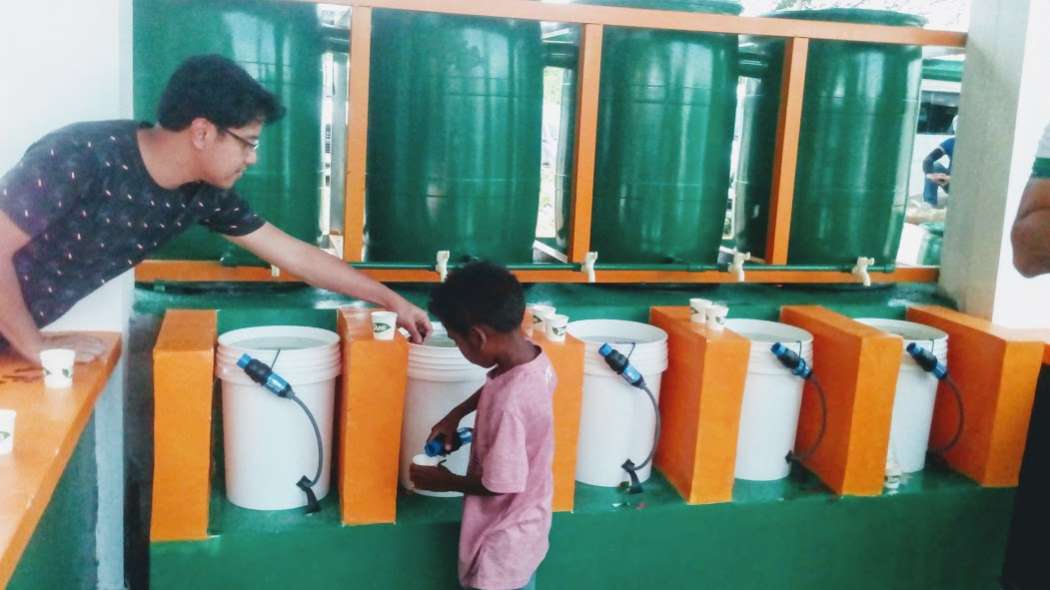 The Tang Water Filtration Station will help at least 100 Aeta families who live in very remote Sitio Pidpid and will now have access to clean drinking water without walking an hour to the closest water spring source. These indigenous families with their elders have been accustomed for so many years to thrive what nature can offer. Food comes from nearby forest while drinking water from the active spring kilometers away.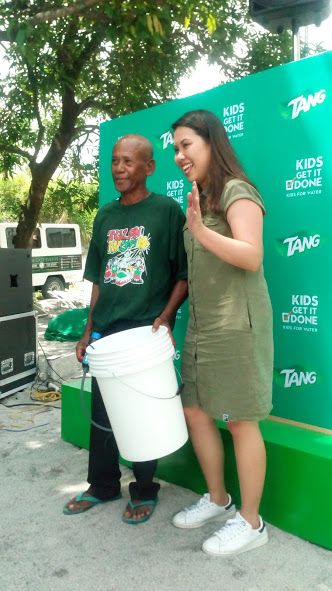 Ms. Princess also mentioned during a brief chat that Tang will closely monitor the status of their water filtration system and will update and replace it's filters every quarter to assure water quality. Collected rain water is also another water source for their other needs.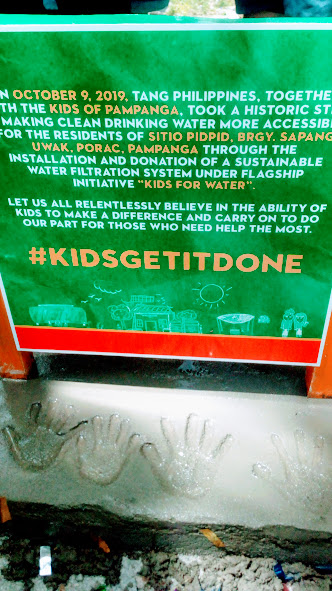 Kids really get it done! So proud! You are now part of #KidsForWater history 🙂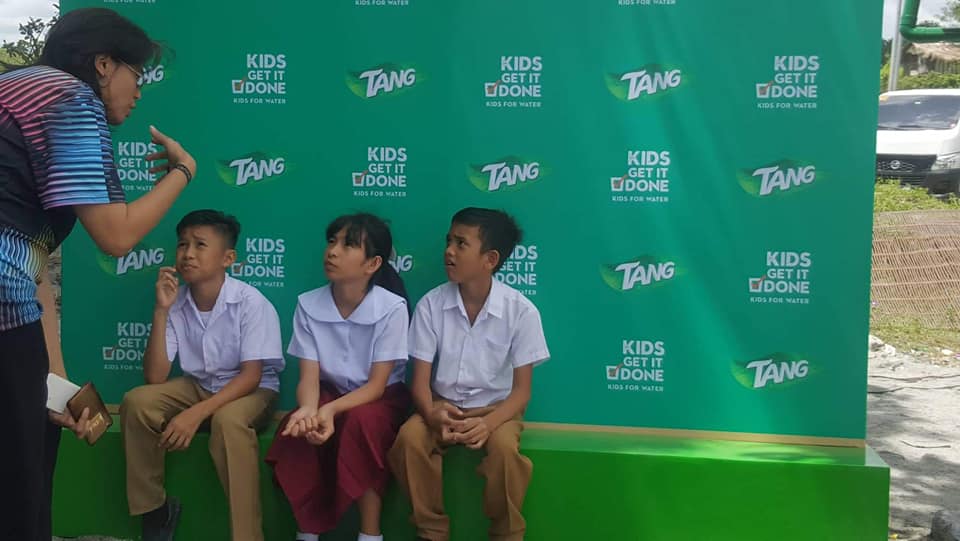 Photo Credit:  Neto Angel Lpt / Cool conversation with (from left) Jethro, Meiko and Aviel #KidsGetItDone
We had a cool time talking with these young kids, Jethro, Meiko and Aviel aged 9-12 years old, studying at Cauayan Elementary School in Angeles, Pampanga as Grade 9 and 11 students. Tang actually came up with a design contest for their school and a hundred student-participants who submitted various designs but it was the idea of these three kids that prevailed.
According to Jethro who wants to become a pilot one day, "The design is like a rain catcher that we also see in our school. Rain water can be collected and filtered."
For Meiko and Aviel, they are very grateful for the recognition by Tang Philippines. All what they had in mind was to help the Aeta families easen up the burden in obtaining potable drinking water.
Meiko dreams of becoming an Accountant while Aviel also wishes to be a pilot someday. All three love Math subject in school. Wooow I was really impressed!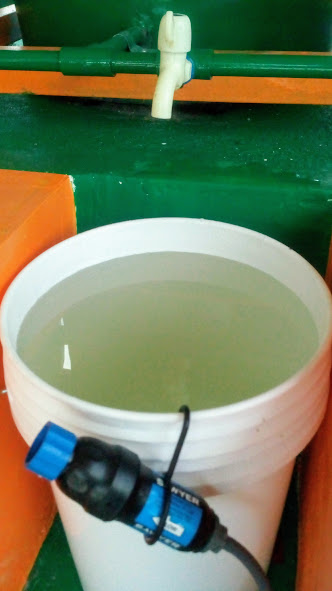 Tang is always looking for opportunities to help and through the "Kids for Water" project.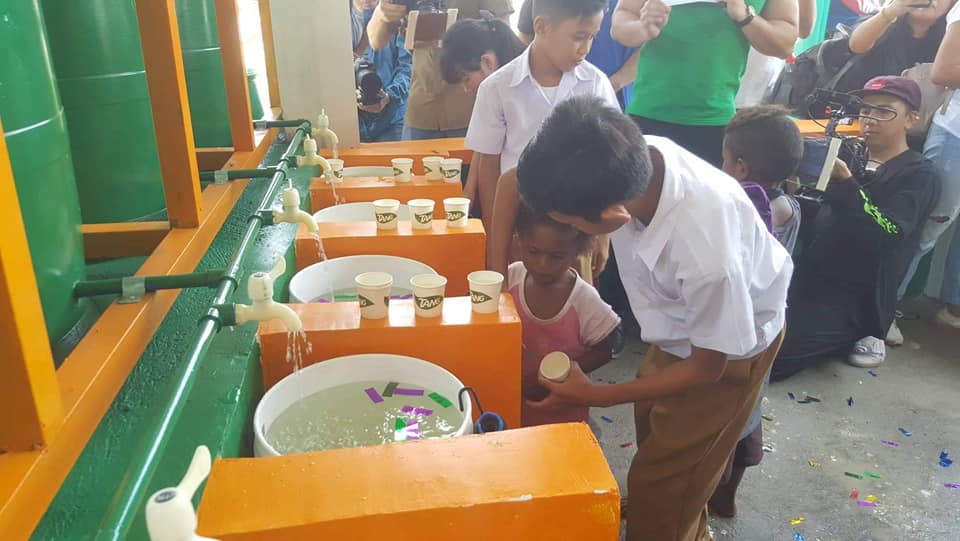 Photo Credit:  Neto Angel Lpt
Jethro, Aviel and Meiko assist the Aeta children in sampling clean drinking water made possible by their water filtration concept that now allows this community to enjoy such benefit. Invited guests of Tang including us from the Media had some taste test as well.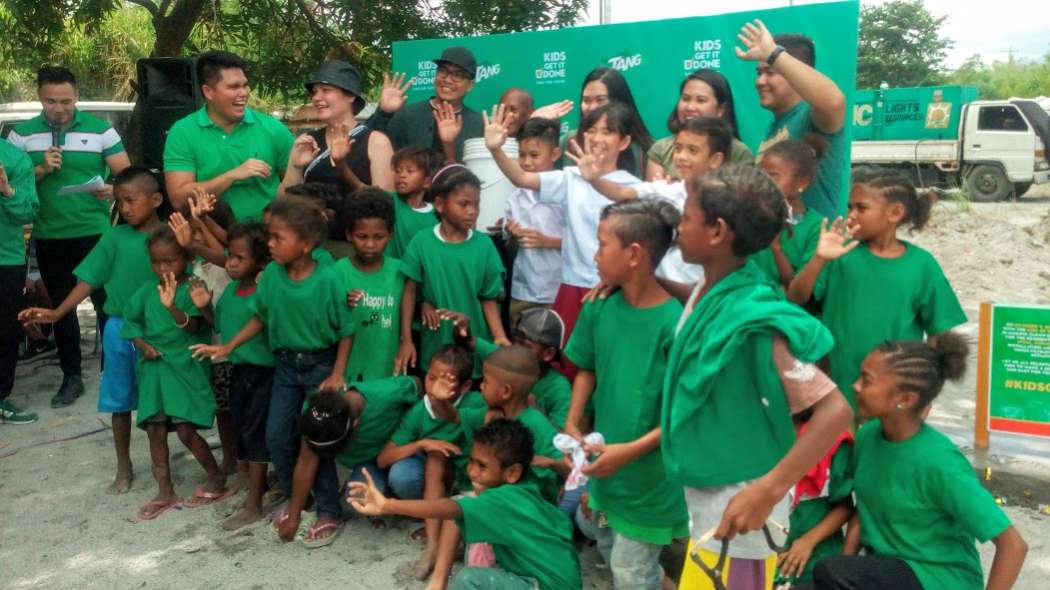 Modern technology should go hand in hand with co-existing day-to-day way of life. The lives of these indigenous Aeta families are very simple and basic and they have been like this for many years in the deep forest countryside of Porac.
On clean drinking water, with the help of a feasible idea from young minds and supervised by the experts, the families and their younger generation can enjoy healthier living with the help of Tang Philippines' (water filtration system) outreach project that truly made a difference to many lives.
To Jethro, Meiko and Aviel…keep on inspiring and reach out for your dreams!
Many thanks to Tang Philippines for supporting this project that Kids can really get it Done!
Do you have a pretty cool story on how #KidsGetItDone ? Just visit the Tang Philippines Facebook page and share simple acts of Kidness (kindness in kids) and who knows, Tang will feature your amazing story next!
Many thanks to Ms. Irish Maureen Manuel of CASTRO PR for having us! We certainly had a blast!