MANILA, Philippines – Alternating with break out star Aicelle Santos for the lead role Aileen, is Kimverlie Molina; Senior Grand Champion Vocalist of the World in the 2009 World Championships of the Performing Arts.
After joining many singing contests, Kim took a step towards theater and auditioned for what would be her first production, Atlantis' Tarzan. Kim intimates that there were many tears and lessons learned as it was a difficult transition to go from singing contests to theater. "Theater actors, different yong discipline nila, kahit sabihin mo na nagsisinging contests ako, iba pa rin talaga." Even so, she is excited to be joining the comedy musical as she is no stranger to popular Pinoy birit-band Aegis having sung their songs even when she was little, "Siyempre nong bata kapag gusto kang bumirit ng tatay mo, kung hindi Regine, edi Aegis!"
READ: Join our giveaway and win tickets to watch Rak of Aegis!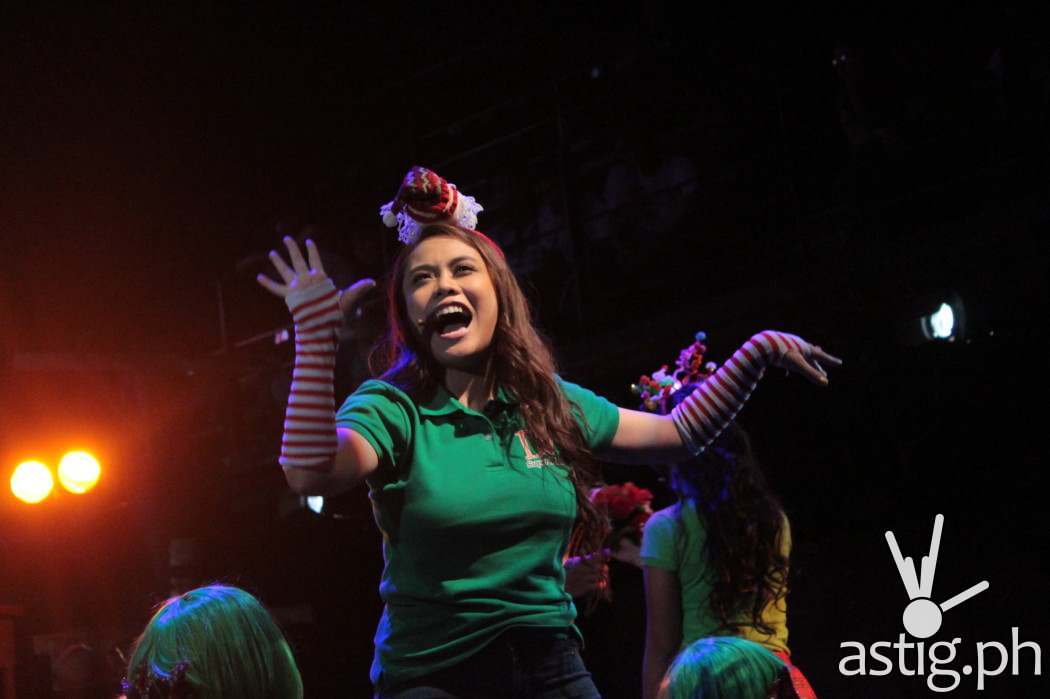 After being discovered by Aicelle Santos in Ghost the musical where she plays Louise Oda Mae's younger sister, Kim now joins the Rak of Aegis cast in what she says will be her first lead role in a major production. She shares that there is pressure on her now, to continue from Rak's first successful run, "Coming from the first run, sobrang ganda diba? So at least mapantayan, that's the pressure that I feel ngayon, the pressure na to give whatever I could." Much like the character she plays, Kim is a loving daughter and a dreamer; she relates to Aileen's hopes of making it big and helping her family.
READ: Rak of Aegis returns after breaking box office records
Rak of Aegis tells the story of young promodizer Aileen, caught in the knee-deep flooded streets of Barangay Venizia, who thinks to make it big by recording herself singing amidst the floods and uploading it on Youtube; all in the hopes of being discovered by Ellen Degeneres. Written by Liza Magtoto and directed by PETA artistic director Maribel Legarda, Rak of Aegis is a playlist of chart-topping Aegis hits–"Luha", "Basang-basa sa Ulan" to name a few–arranged by musical director Myke Salomon.
READ: Rak of Aegis review
This rerun also features new cast members, Abi Sulit, Gab Pangilinan, Gio Gahol as the new members of the ensemble, Jimmy Marquez as Jewel, Oj Mariano as Kiel, Arnell Ignacio as Fernan. The cast still includes members from the original run, Kalila Aguilos, Kakai Bautista, Neomi Gonzales, Jerald Napoles, Pepe Herrera, Myke Salomon, Poppert Bernadas, Nor Domingo, Julienne Mendoza, Ron Alfonso, Phillip Palmos, Gold Villar, Gimbey Dela Cruz, Jet Barrun, Paeng Sudayan, Carlon Matobato and John Moran.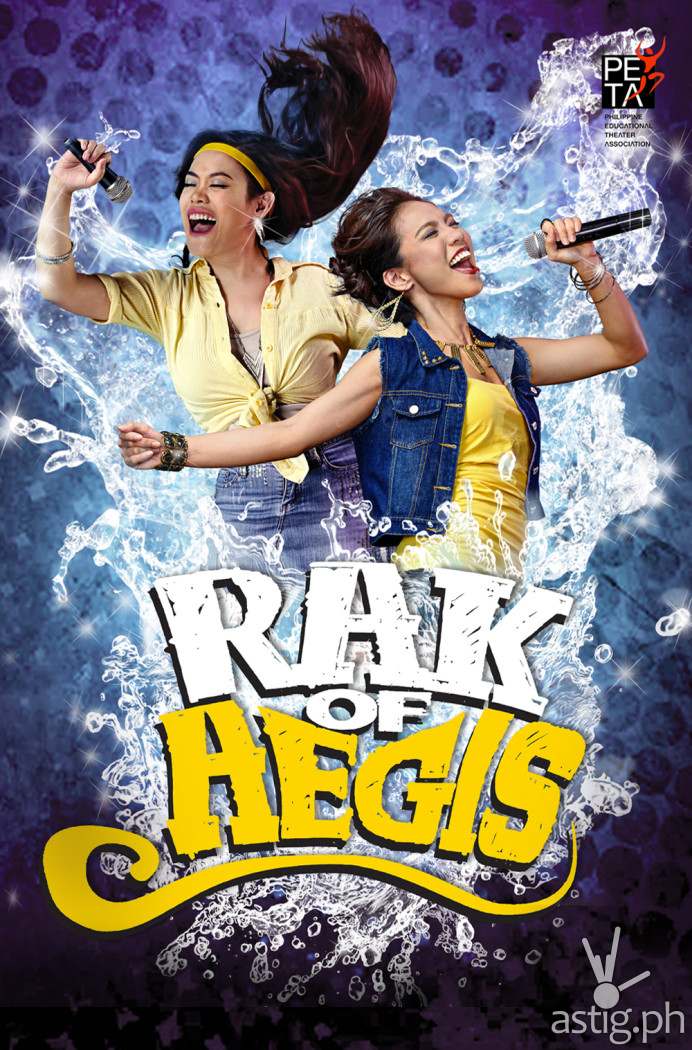 Catch Kimverlie Molina in her first PETA performance in Rak of Aegis, at the PETA Phinma Theater from June 20-August 30, every Thursday 8:00pm, Friday-Sunday 3:00pm and 8:00pm.
[stextbox id="astig"]For ticket reservations go to www.ticketworld.com.ph, or call TicketWorld at 891-9999.
You may also contact PETA at 725-6244 or 0917-5765400 or email petatheater at gmail.com.[/stextbox]