MANILA, Philippines – Dulaang UP Diliman is at it once again with another tight production – this time, they take on King Lear, arguably Shakespeare's finest tragedies.
Instead of the usual (and expected) old European outfits, Dulaang UP chose to go with Southeast-Asian inspired costumes, which adds visual flair.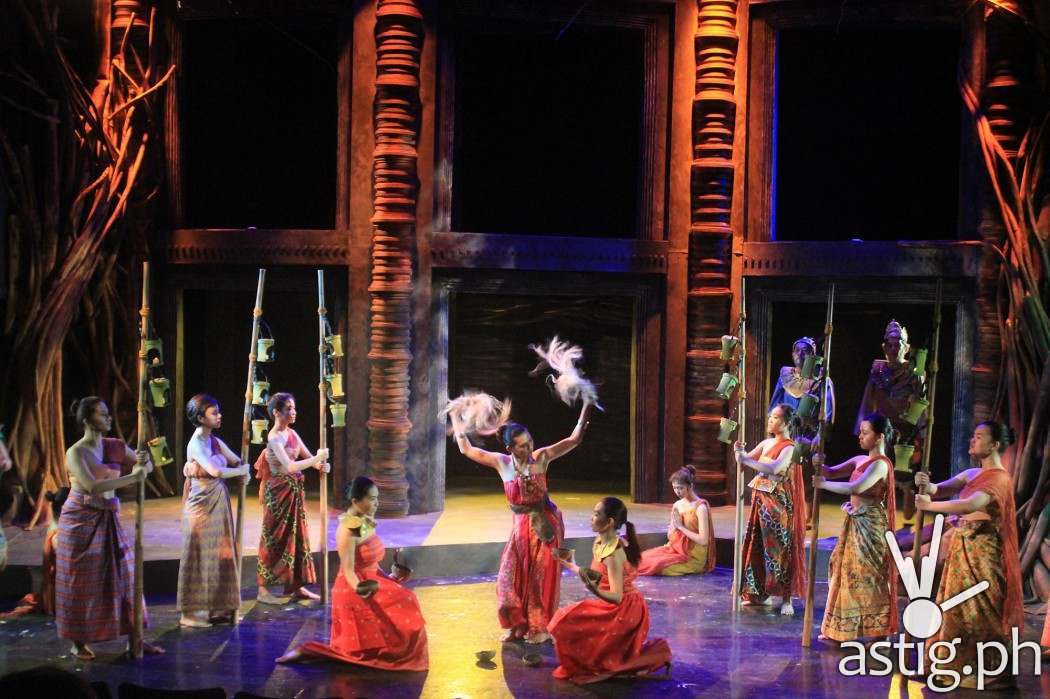 The production is rich with well-timed and coordinated dance routines, strong performances, and humorous, witty lines that will keep modern Filipino viewers of all ages entertained.
With two versions to choose from – English and Filipino, King Lear | Haring Lear is another impressive work of art from Dulaang UP Diliman.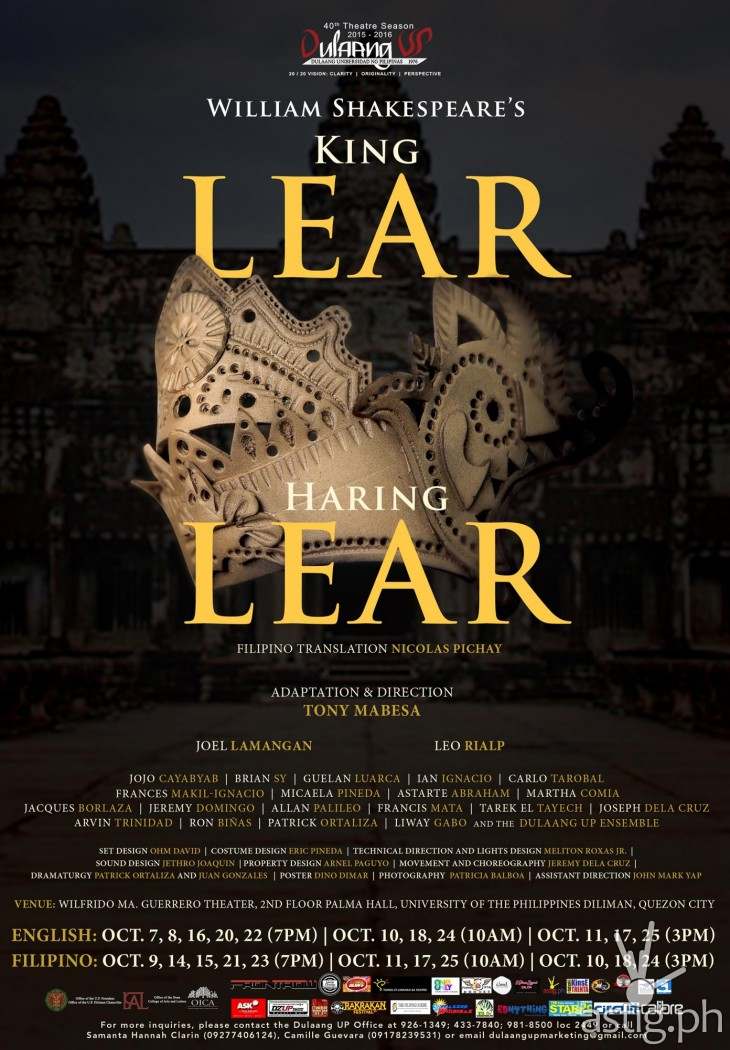 Catch King Lear | Haring Lear from October 7 to October 25, 2015 at the Wilfrido Ma. Guerrero Theater, 2nd Floor, Palma Hall, U.P. Diliman.
For tickets, sponsorships, and show buying inquiries call Samanta Clarin (09277406124) or Camille Guevara (09178239531). You may also contact Dulaang UP Office at 926-1349, 433-7840, 981-8500 local 2449 or email dulaangupmarketing at gmail.com.
Stay updated by following Dulaang UP Diliman on Facebook.