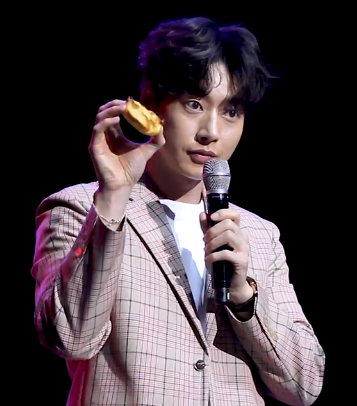 Yes he loves Filipino food!
In his recent 1st Fan Meeting here in Manila, South Korean actor Park Hae Jin gamely tried out at least three popular Filipino viands and a couple of native delicacies one among which is the "bibingka" or rice cakes.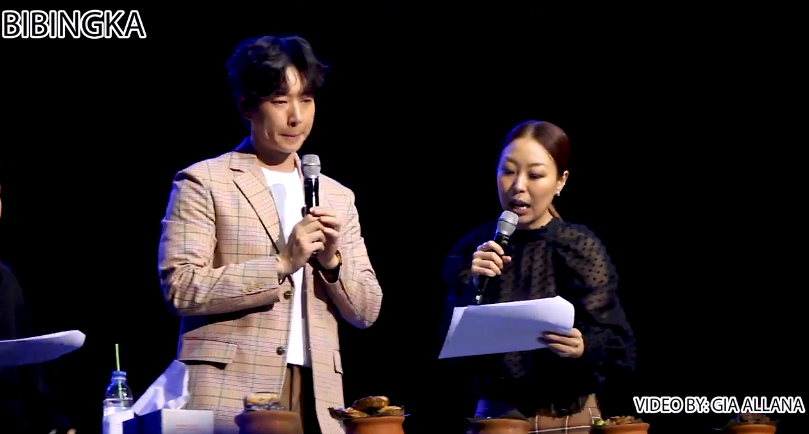 Suki host the vivacious Ms Sam Oh introduced the delicacy to Hae Jin and what it's ingredients are. The very game handsome oppa is open to trying out something new and delicious during his fan gatherings.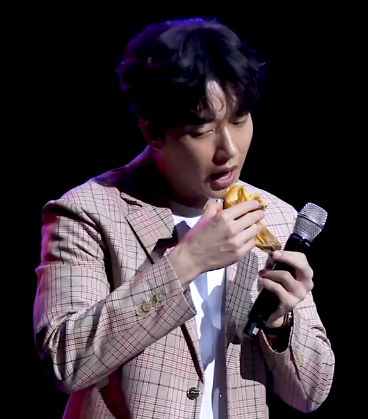 Ok, here we go bibingka!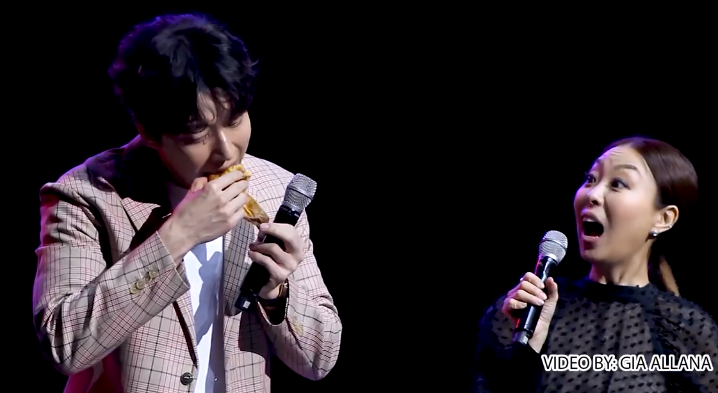 Yup! That's a very big bite! Hence, the "oooh" expression of Sam, haha!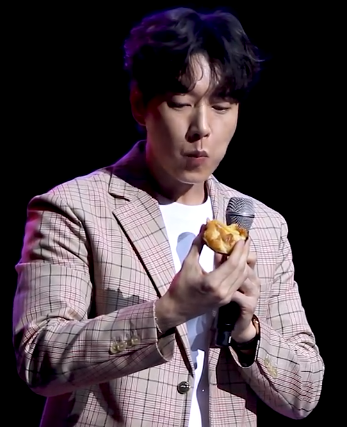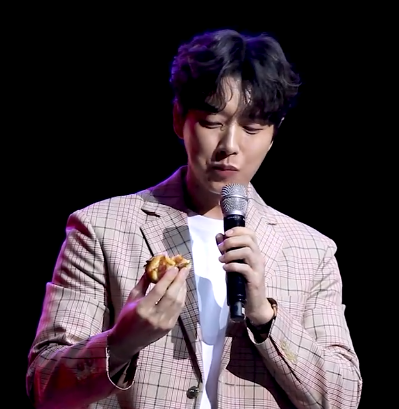 Hmmm…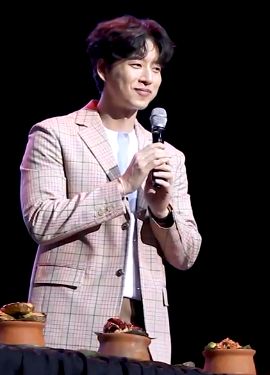 Validation?!
Hae Jin says with a big smile and spoken in perfect Tagalog…."Masarap!" to the rousing delight of all Jin fans in the venue!
Park Hae Jin's 1st fan meet in the Manila, SPARK was presented by Mountain Movement and Artist's League Manila.
Photo Credits:  Gia Allana