MANILA, Philippines – When you think of Halloween, sugary treats are a prevalent image. Over the years, the darkness of the holiday has been largely overshadowed by costumes and sugary treats—much to the joy of sweets lovers worldwide. Krispy Kreme, the world's reliable source for melt-in-your-mouth doughnuts, has fully embraced this sugary dessert-obsessed take on this wacky and wicked season.
As they've already done for several years, Krispy Kreme will be releasing seasonally themed doughnuts. This October they're releasing Mad for Monsters, which features eight mouthwatering doughnut variants! A smash hit among customers last year, Krispy Kreme is bringing back 2014's four Halloween flavors plus four entirely new ones!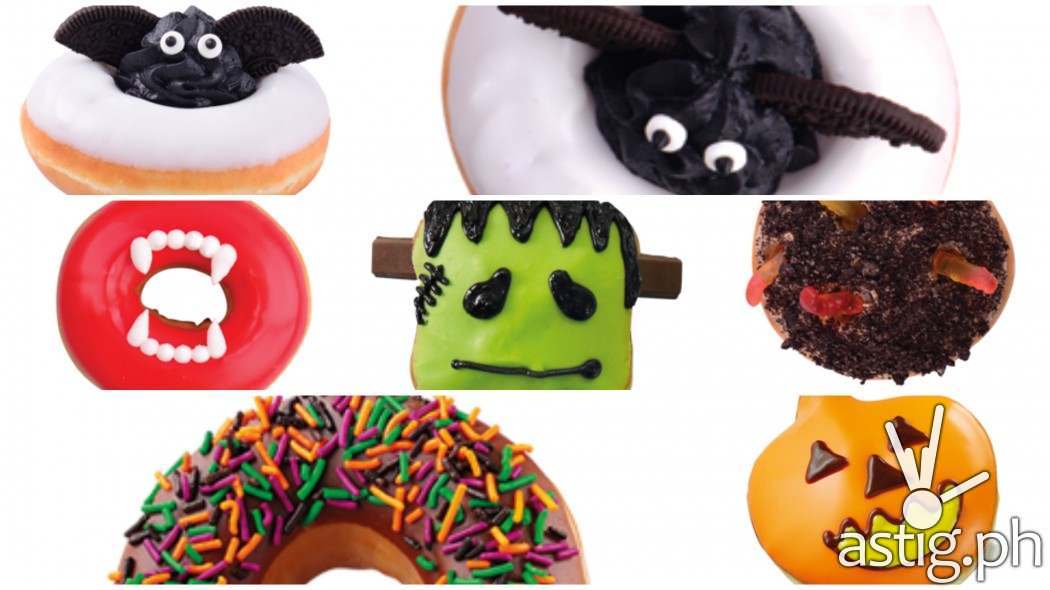 But because it is Halloween, after all, Krispy Kreme wants to bring the month's reality-distorting bizarreness to a whole new level. They won't just be selling the Mad for Monsters doughnuts—they'll be offering an interactive experience that their patrons will surely enjoy.
From October 15-November 1, patrons are in for a surprise as KK brings in a visitor who is as mischievous as he is friendly, perfectly embodying Halloween Krispy Kreme style.  Frankie, the kind and gentle incarnation of Frankenstein's Monster, will drop by select Krispy Kreme branches to shake things up and make it a deliciously strange day for everyone present.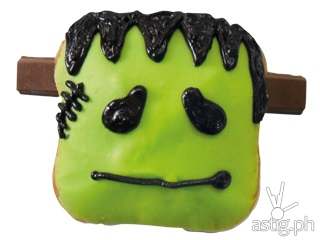 Customers will see the store transform as this goliath ushers in the season of scares into Krispy Kreme. If you find yourself seeing Frankie, make sure to snap a selfie with him and share it on social media! You might just get a tasty treat!
Krispy Kreme will also be launching special Magic Money that gives fans the chance to score Mad for Monster treat for free! To obtain your very own Magic Money, make sure to keep updated with Krispy Kreme's official social media accounts where clues and instructions will be regularly posted.
Frankie and his lady love Mrs. Frankie, will also posting their own clues to help you get those delectable limited edition Halloween doughnuts!
Available starting October 15, Krispy Kreme will include the Mad for Monster doughnuts in its line-up nationwide. These goodies include: Halloween Sprinkles, Scarecrow, Frankie, Bat, Dracula, Gummy Worms, Mummy, and Pumpkin.
Tickle your taste buds with these limited edition doughnuts and celebrate with Mad for Monsters! After all, it's never a trick and always a treat with Krispy Kreme.