Krispy Kreme, known for commemorating the value of sharing, creativity, and remarkable experiences, continues its custom by not just providing luscious goodies but making people share and be creative too.
This season, in line with this time-honored tradition, Krispy Kreme held a Crafty Christmas activity.  Partnered with acclaimed contemporary artists, it's a special activity aimed to inspire customers to bring out their inner creativity for a good cause.
Recently, anticipating that participants will grab the chance in creating a unique tin can that will highlight their views in the holiday spirit, Krispy Kreme refashioned their flagship store in BGC High Street into an artist's Christmas workshop by inviting their customers to personalize their own Krispy Kreme tin cans.
Customers just had to purchase their tin cans then a special variety of art materials was provided to show their imagination and bring their designs to life.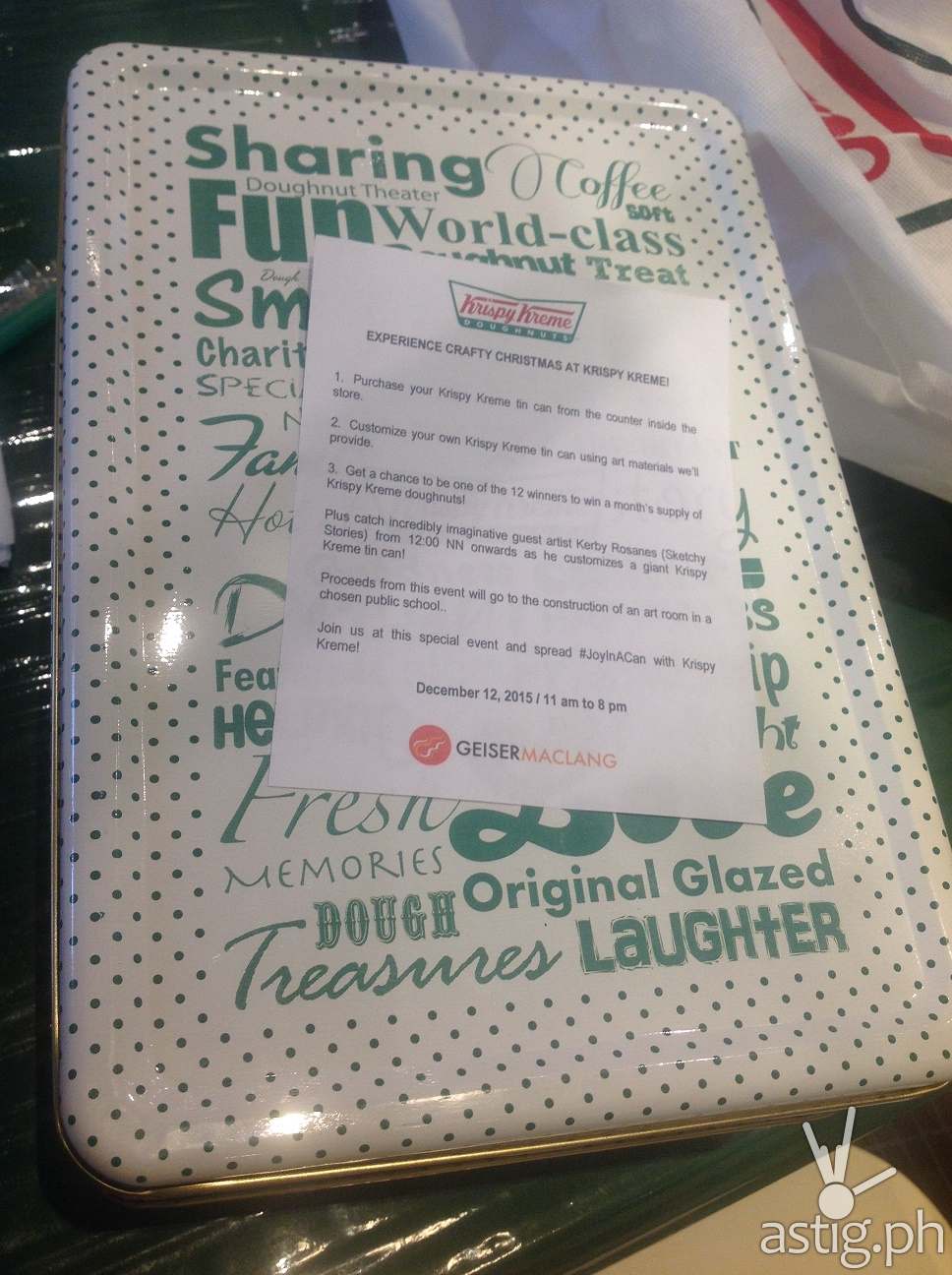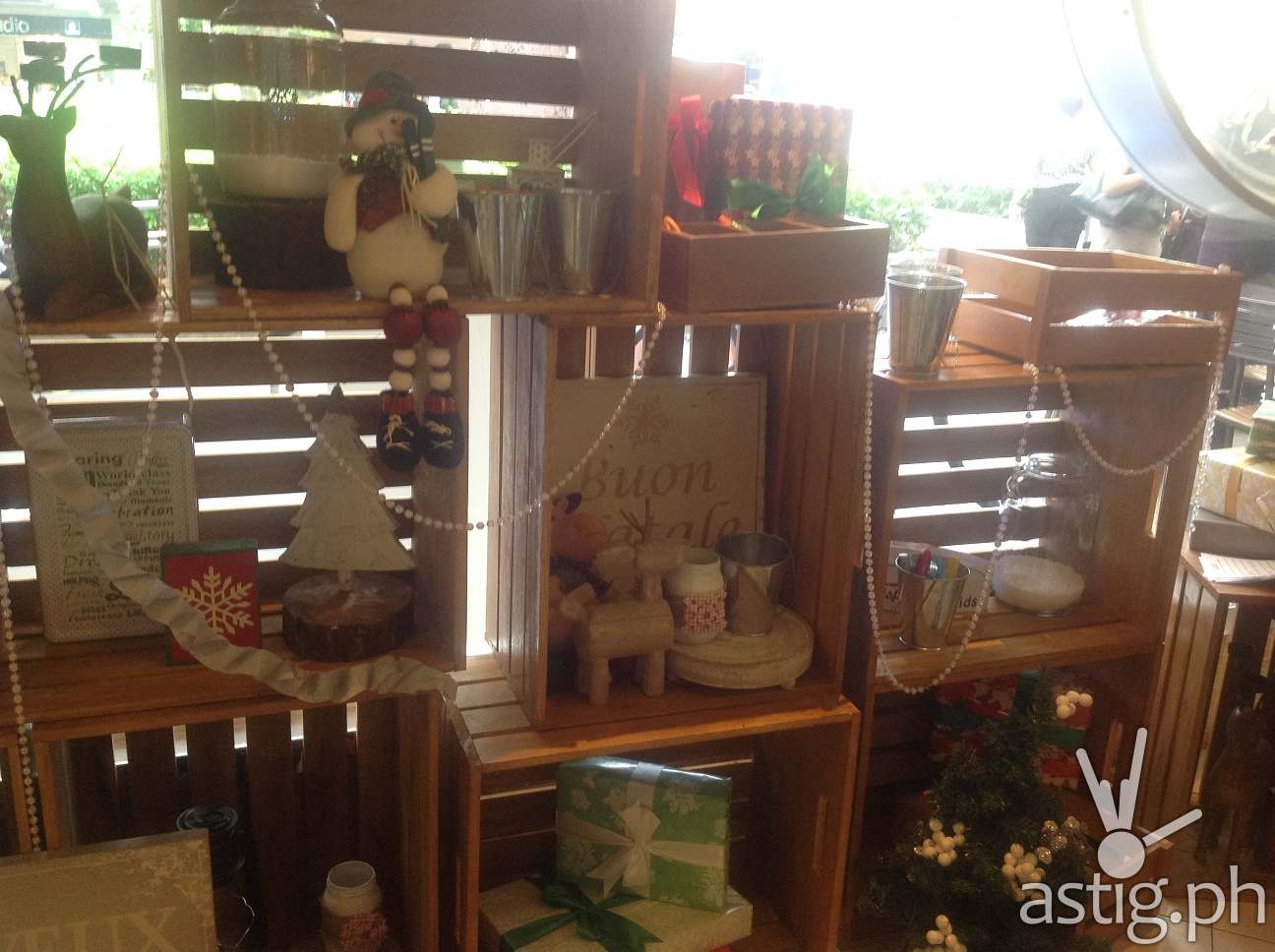 Present at Krispy Kreme's Crafty Christmas event were famous artist Kerby Rosanes who doodled the giant Krispy Kreme tin can (live!), Max's Group Inc. (MGI) Chairman Sharon T. Fuentebella kickstart the said activity, while Krispy Kreme Senior Marketing Manager Ariane Martinez-Valinton explained the mechanics and MGI Director Jim T.  Fuentebella shared art's importance and impact.  Tin cans made by popular artists Leeroy New and Olivia D'Aboville were also displayed to further inspire the customer-turned-artists.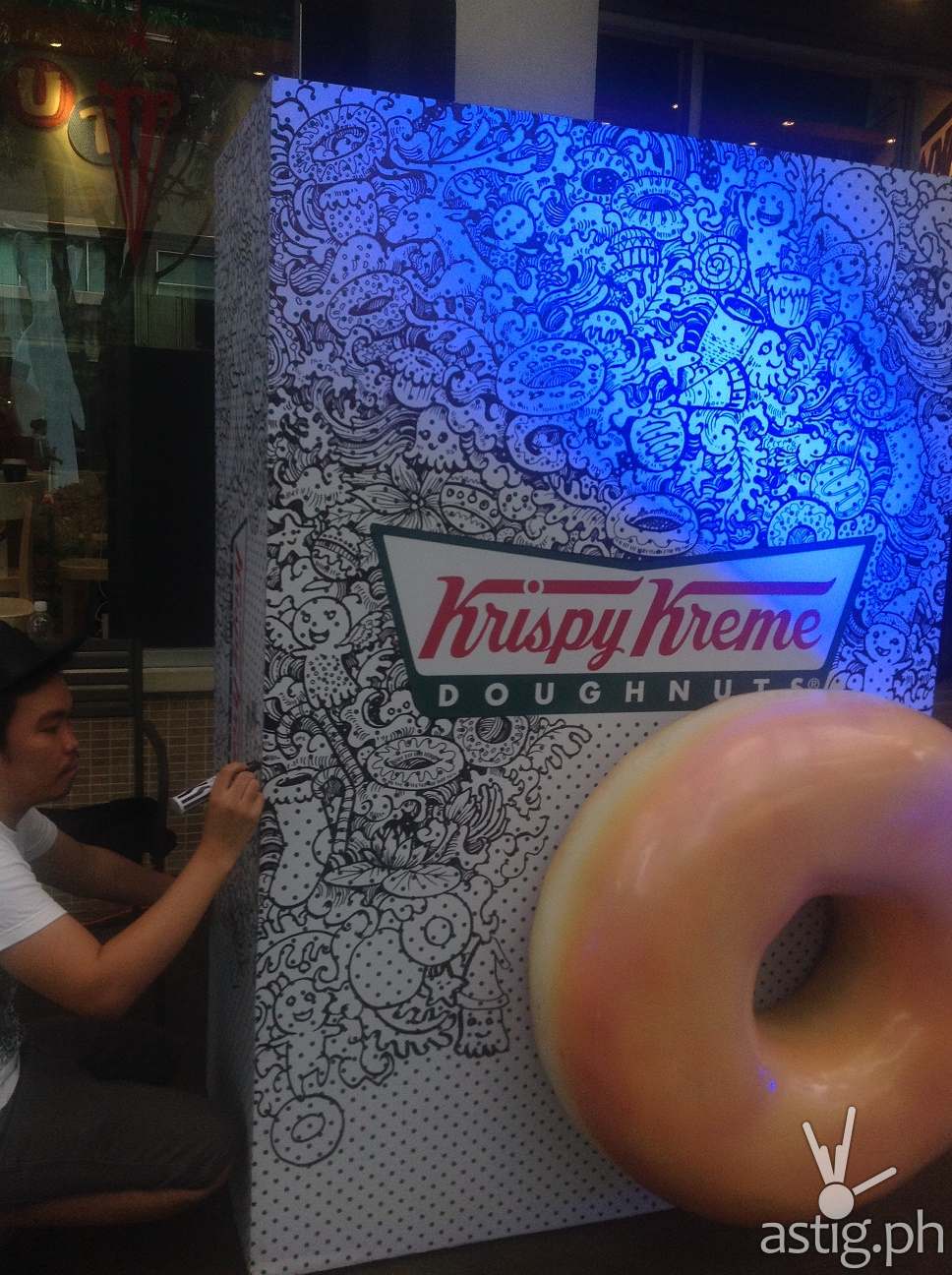 The best decorated tin can will win a one year supply of Krispy Kreme doughnuts, how about that!
Aiming to support the children's creativity and provide them a venue in expressing their imaginations through art, the proceeds of the Krispy Kreme tin cans will go to Catmon Integrated School of Malabon's art room construction.
With Krispy Kreme's Crafty Christmas Activity, participants were not only able to share #JoyInACan but gave their loved ones and the children of World Vision at Catmon Integrated School of Malabon City a gift that keeps on giving as well.