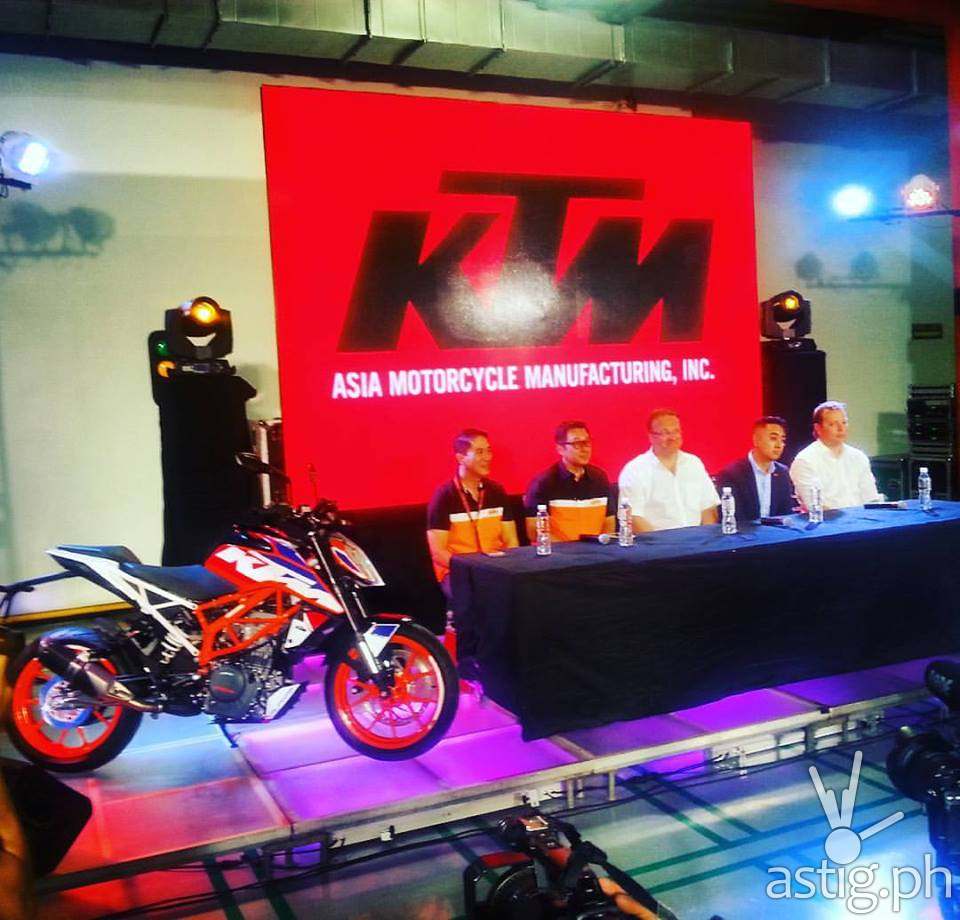 Welcome to Astig motorcyle plant tour! My first impression of KTM Bikes were sportsman and adventure bike. It's gutsy "Ready to Race" slogan will surely win serious riders heart. The Austrian motorcycle company were rewarded with numerous Motorcross, Supercross and Off road championship. Reminds me of my remarkable MotoGP race tour last year.
While we were at the venue area before heading to the plant. I saw KTM Sport, Super Moto Adventure Street Bikes creation from Duke 125 and 200cc to 390cc to Supermoto 450, 625, 690 cc then superb engine of 900 to 1190 Adventure to 1290cc Super Adventure on big screen visuals. Motor Type will amaze your need for engine power torque and speed. So I understand more its adrenaline rush of how they race in dirt. 
KTM Asia Motorcycle Manufacturing KAMMI joint partnership with Ayala and KTG AG (Kronreif & Trunkenpolz Mattighofen AG) dealers and high profile guest like Senator JV Ejercito, KTM Executives Erwin Sellmaier, Harald & Peter Strazengruber, Julian Legazpi, Fernado Zobel, KTM Owners, The Ayala's, Motorsport Enthusiast, Media and Kim Atienza were the guest. We did witness the manufacturing facility at Laguna Technopark. I saw how the Senator looks so happy when Revving its mighty roar engine inside the plant.
They assemble KTM 200and 390 Duke as well as KTM RC200 and 390cc with initial production of 6k motorcycles and goal of 10k units annually. And planning to expand to ASEAN countries were roughly 134.5 million motorcycles were sold per annum in Asia-Pacific region last 2016. I made a selfie here with KTM lean dreaming of supermoto trip to Canary Islands DHL motorsports #worldsbestroads. Inspired by Fast & Furious, Born to Race, Rush and Ron Howard Films
"This investment is part of our belief that manufacturing should be a key driver of our country's inclusive growth going forward. It provides jobs, supply chain opportunities, and helps put the country in the map as a center for innovation and industrialization," KAMMI COO Dino Santos
KAMMI provides sales and after sales support to its 32 dealers. As it provide jobs, supply chain opportunity for dealers and innovation to the country. As some of its parts were Philippine made as revealed in presscon. Also the Ayala group of Co is also the distributor of Volkswagen under Automoble Central Enterprise.
KTM Philippines guide us inside the facility that produced around 28-30 units per day. That it takes 3 hours to assemble from box to ready to race motorbike.  Arthur Tan CEO of AC Industrial also cited some of the motorsport legends in the country that winning races locally and abroad as well as good position in Sepang races. As some of the media were asking about its plan for motorcycle racing. Congrats to KTM! Another great milestone in the Philippine Motoring Industry.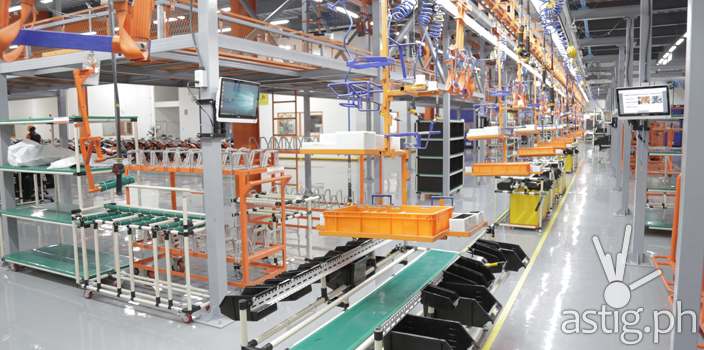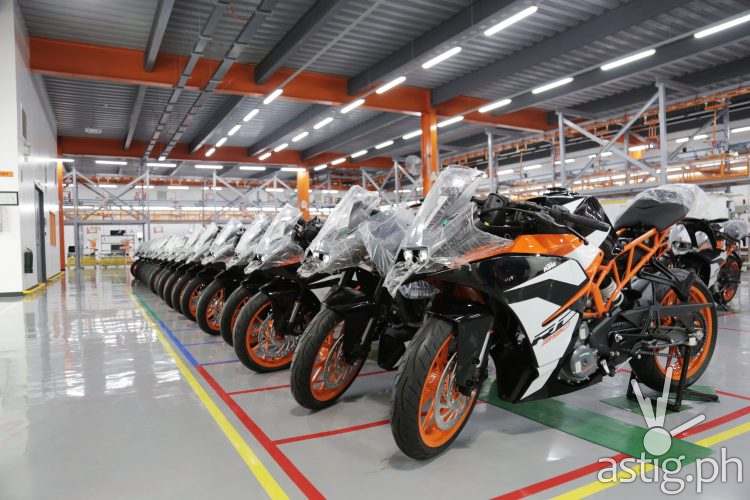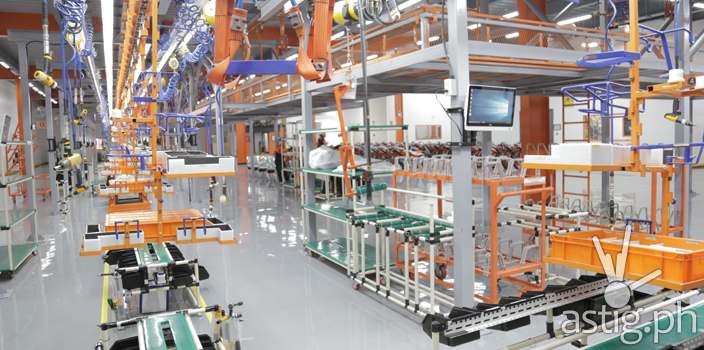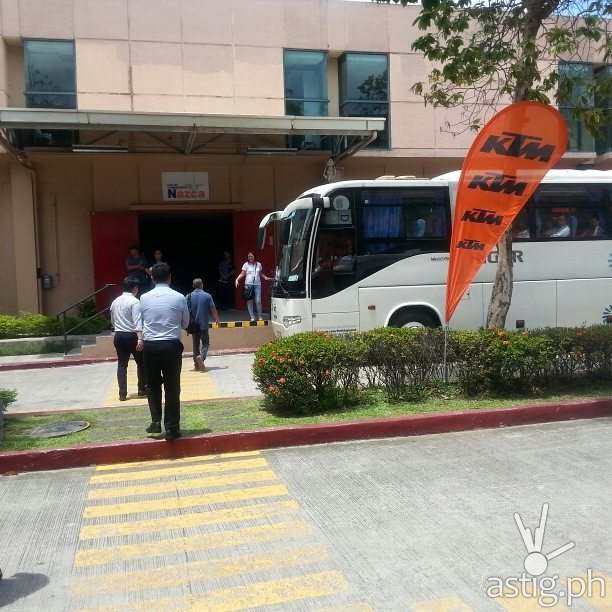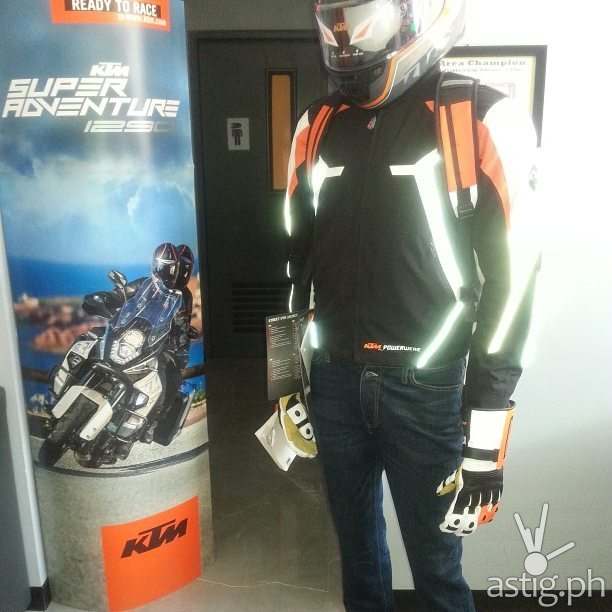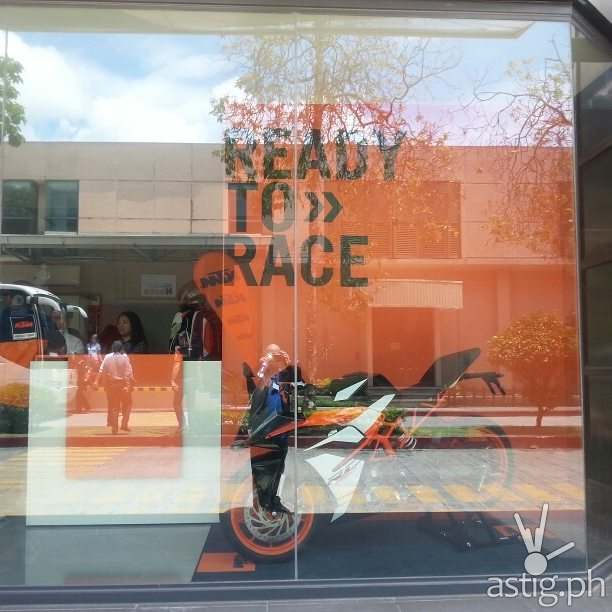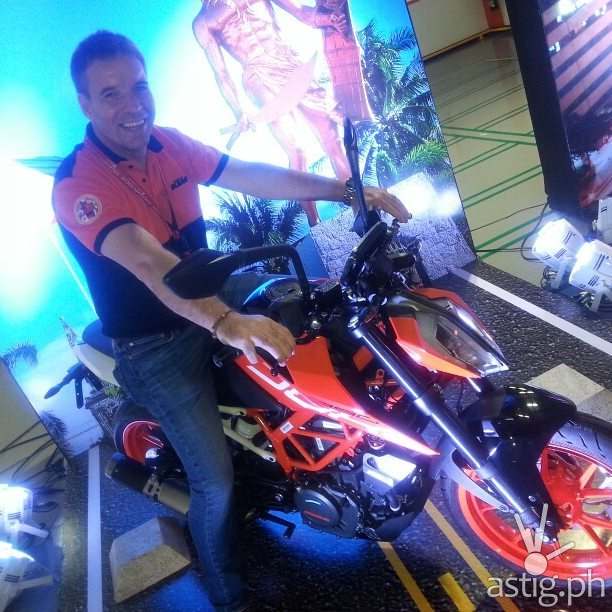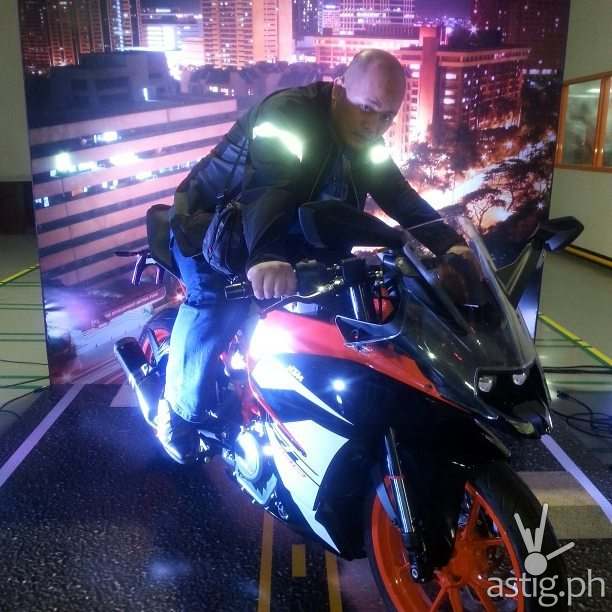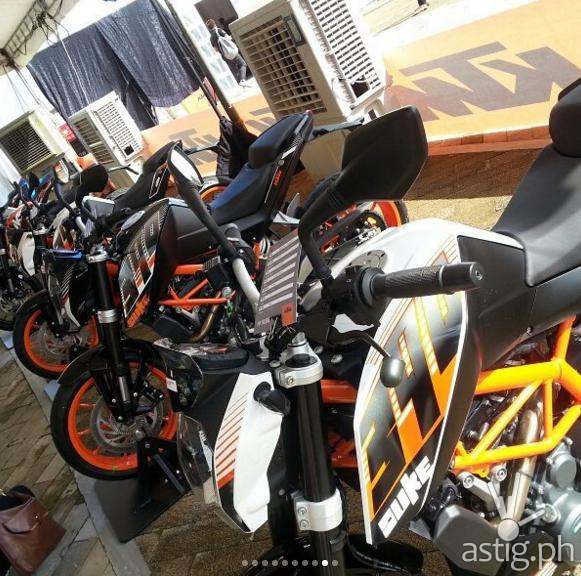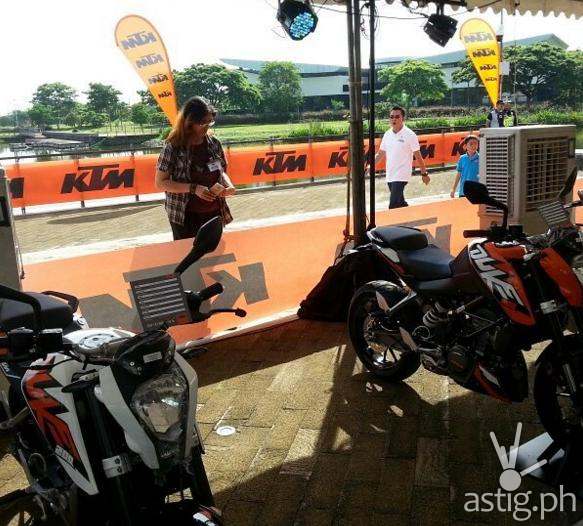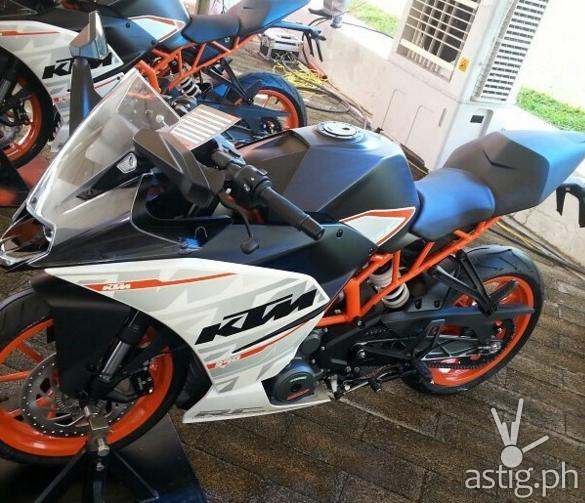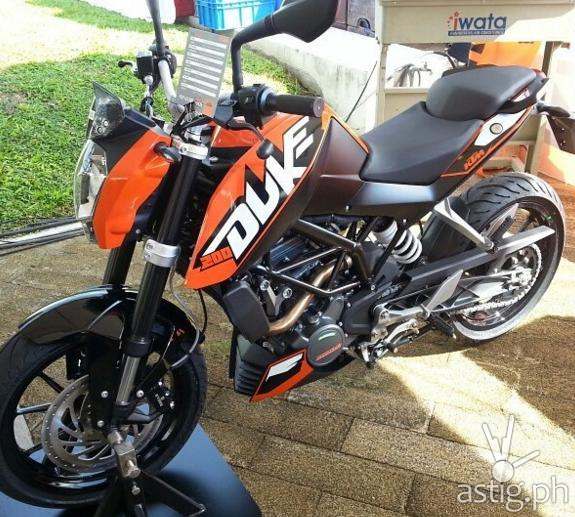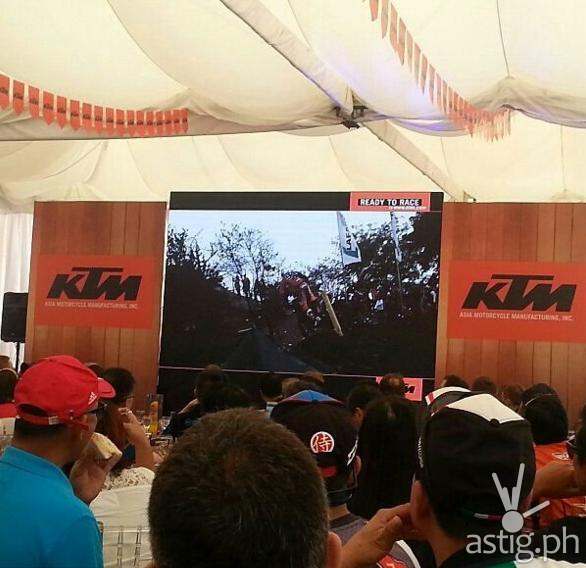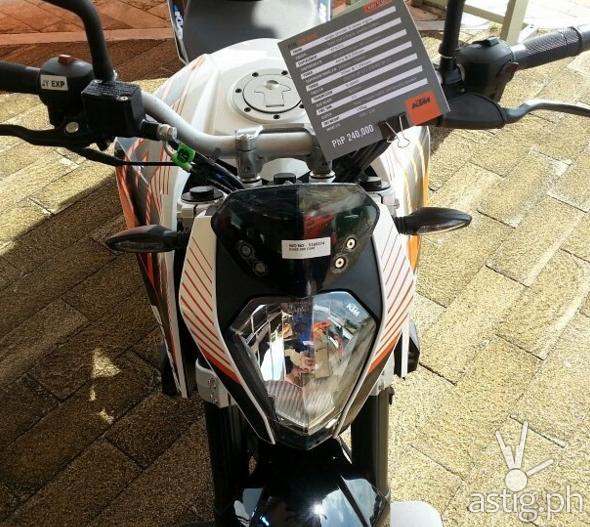 [zombify_post]