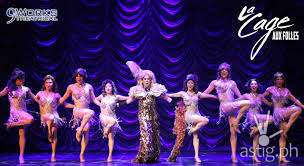 After a much-awaited comeback, the fabulous and glamorous Manila production of La Cage Aux Folles by 9Works Theatrical is at their September 4-6 closing weekend. Of course we all become sentimental and nostalgic when the final curtain call happens.
Time really flew that faaaaaast?!  Just last time we were there inside the RCBC Theater watching its re-run press preview.
So I asked some of the cast (who are also my dear theater friends) what will they miss most about the show?
And here are what they shared…Tissue please? *sniff*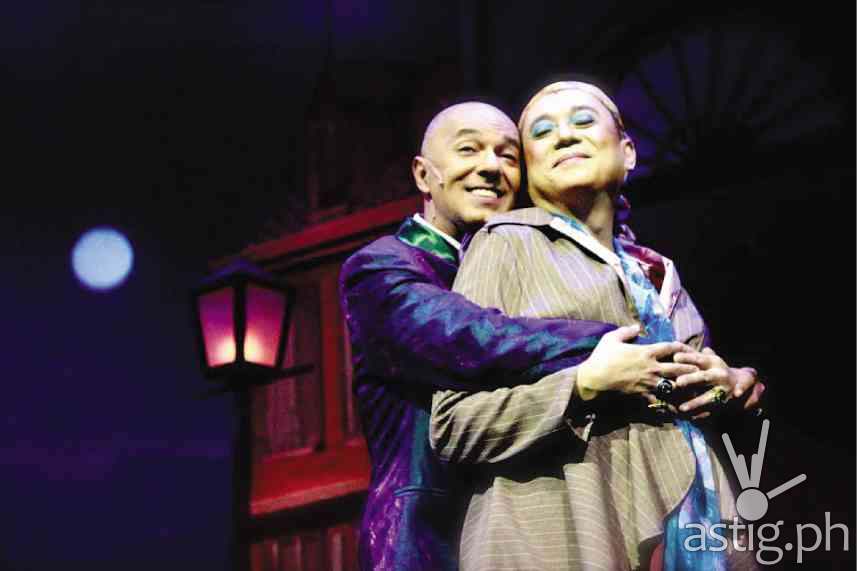 MICHAEL DE MESA   aka Georges
What I will miss the most is being with everyone involved in the show. Most especially the crazy cast. Will just miss everything about it.
AUDIE GEMORA  aka Albin/Zaza
The cast. And playing Albin/Zaza…definitely a challenge in my long theater career.
CHEENO MACARAIG  aka Cagelle Nikki
I will miss the most is how the show made a huge impact on the audience and how appreciative are the people who saw our shows. It was fun dressing up in our fabulous costumes and getting into character to give the crowd a memorable show they will remember for a long time!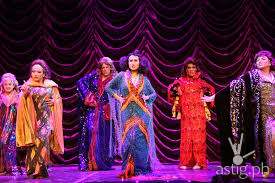 Of course mamimiss ko din cast and the production team and of course my make up artists who are so dedicated to keep us pretty on stage!
CHESKO RODRIGUEZ   aka Cagelle Chantal
I'll miss the people I have worked with in this production. It is always such a joy sharing the stage with talented people but I know, this won't be the last I'll be working with them.
Also, i'll miss the craziness on and off stage. From the quick costume and wig changes to the crazy and fun choreo we do. I'll miss the high energy of the show. That's extra calories burned throughout the 2.5 hour performance. Hahahaha!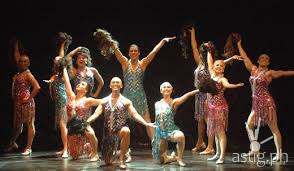 NOEL RAYOS  aka Jacob The Maid
I will miss the wonderful audience reaction. We have been fortunate to make so many people's hearts move for this show!
Thanks and world peace!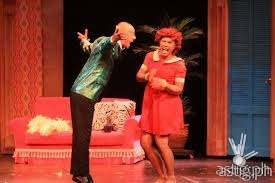 DINDO DIVINAGRACIA  aka Cagelle Hannah
What i will miss most? The camaraderie with the whole cast and production people! And of course pati na din being glammed up as a fierce cagelle.
MAKO ALONSO  aka Francis
The people. They are all so warm, welcoming, hilarious and bubbling with energy all the time. So much much good vibes going around every day we're together, and not just the cast but the stage hands, the prod team, the tech and the people behind the scenes.It was such a fun environment to be part of. Shoutouts to the wild cagellews who always keep us laughing! I'm glad I was able to join La Cage for the re-run and to have met these lovely souls.
STEVEN SILVA  aka Jean-Michel
The thing I will miss most about this show is everyone I shared this experience with. From my co-actors, stage people, production, it's been such a long journey and it's bittersweet it's all ending. I will also miss hearing the laughter, applause and tears given to us by all our awesome audiences.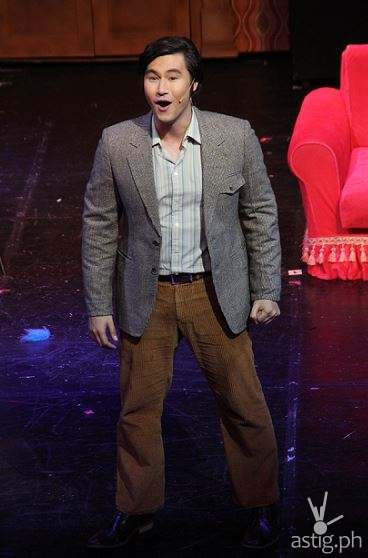 PJ REBULLIDA  aka Mercedes (closing weekend & co-cheographer)
I'll miss how it makes me tingle watching something rehearsed look fresh all the time. That's the heart of the people in and behind it in action. Grabe! Ang bilis ng panahon!
Many thanks for these lovely sharings dear La Cage cast-friends! If you'd ask me, aside from the elite cast, what I will personally miss the most are the silky and glittery costumes and beaded sequined gowns donned every performance. Without these laborious costumes and other materials, La Cage Manila would not have been this successful and raved about!  The second thing I will also miss the most is Audie Gemora singing the musical's signature theme song, "I Am What I Am" with all emotion and conviction to the very last note!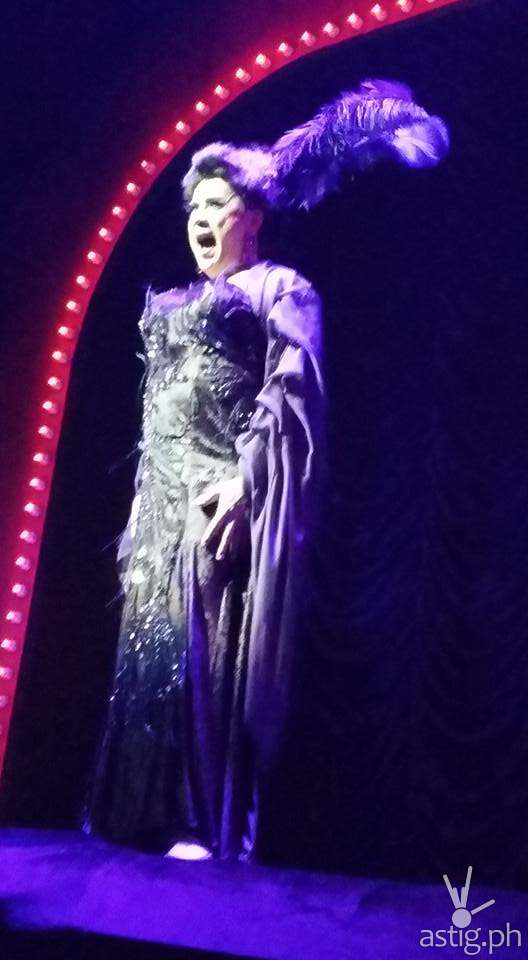 And so now the #sepanx (separation anxiety) mode is turned ON!
Congrats and Thank You to the entire wonderful cast, director Robbie Guevarra and production of La Cage Aux Folles most especially to producer 9Works Theatrical. Excited and pumped for your next major production back on stage very, very soon!
Great shows don't close and end, instead they linger and remain in the hearts of those people who watched and witnessed something fantastic happen.
Bravo, bravo and bravo La Cage! Till we meet again!
Photo Credits:  Some images by 9Works Theatrical and Sir Raul Montesa and Yours Truly. Thank you much! ☺☺