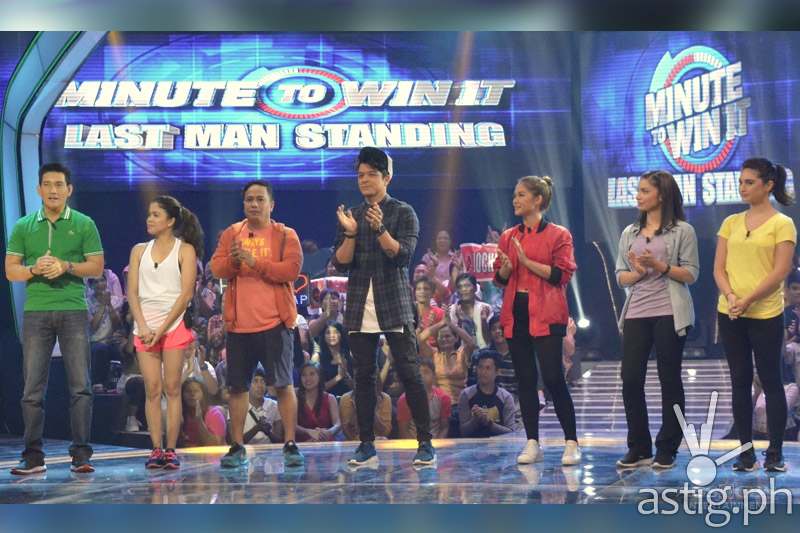 You know it is never easy being a game show contestant trying to accomplish certain challenges in a fastest way possible. At least that was what I felt together six other members of the press who did a trial game dubbed "Last Press Standing" prior to  Season 2 of  Minute to Win It.
We underwent boot camp or the warming up of game challenges like Spudnick, Sticky Situation, Walrus,  Face the Coke, among others. Looks easy but some challenges were really hard to finish.
The country's most excited game show is back on Monday (July 18) to serve up fun and exciting challenges that will surely be enjoyed by every Filipino family via a competition-centric edition called "Last Man Standing," where the fittest survive and get the biggest cash prize.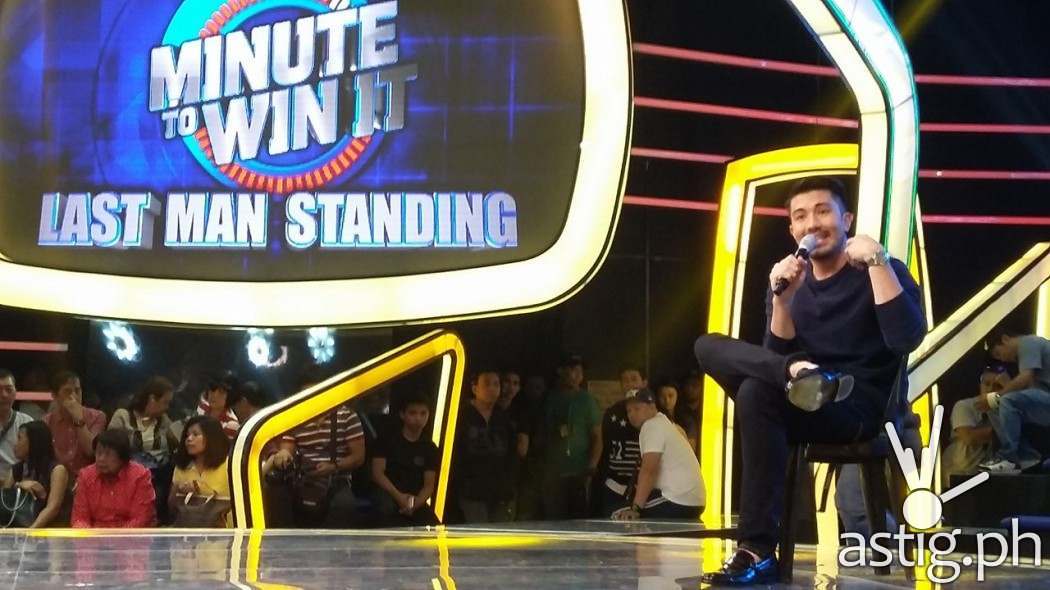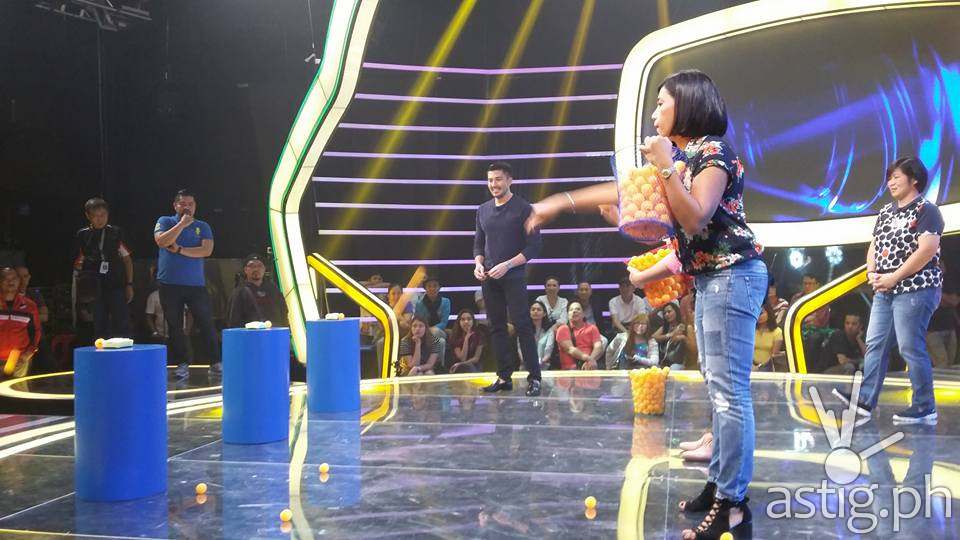 And also returning will be its host, Luis Manzano as his bubbly and candid self. Congrats!
"I feel there's so much more to learn from this hosting job. I look up to my dad Edu a lot as one of the best games show host. And if I feel I am not in a position to host a program or an event, then I don't. As simple as that." notes Luis.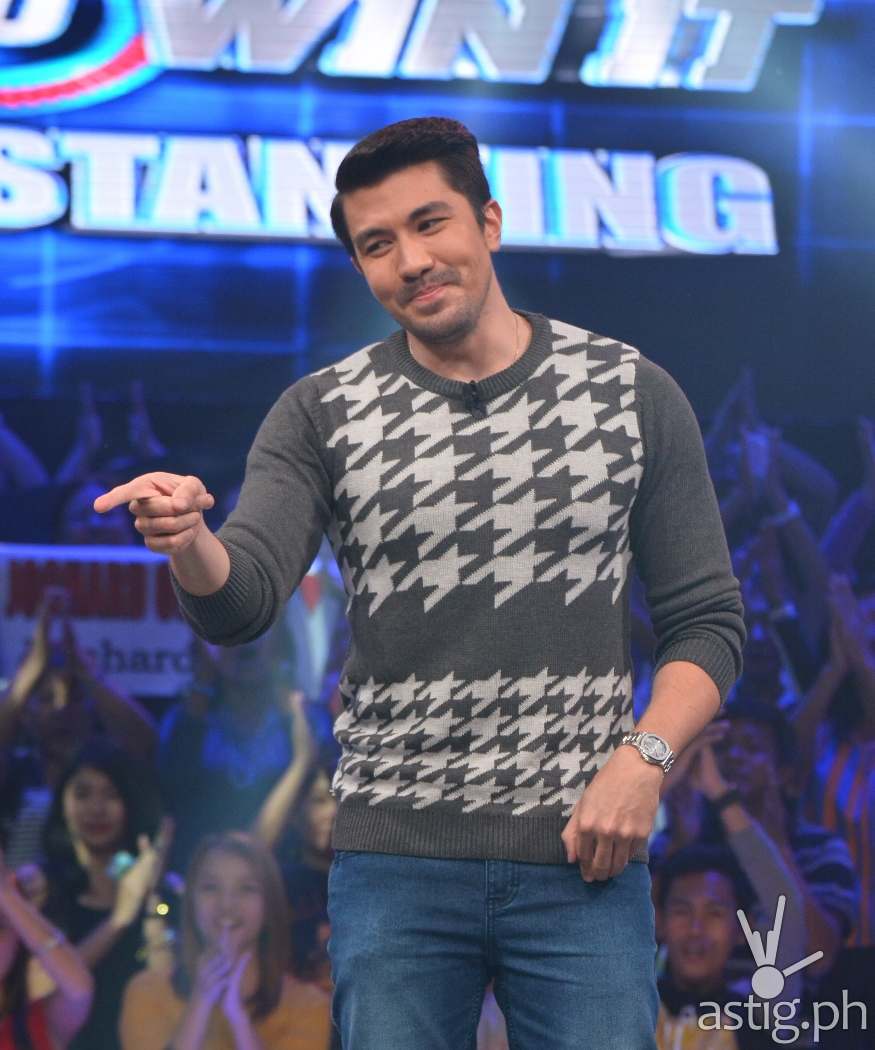 On Mondays and Wednesdays, seven players – different celebrities and personalities from different fields and even ordinary Kapamilya Players – will clash in a series of five challenges with no time limit, using only ordinary objects that can be found at home.
The player who is last to accomplish or cannot finish the challenge will be eliminated after each challenge, until only two players remain.
These players will go straight to the Head-to-Head Challenge on Tuesdays and Thursdays, where they will again battle it out in five nerve-wracking challenges. The competition will be kicked up a notch because each challenge is timed at one minute and has a corresponding cash prize.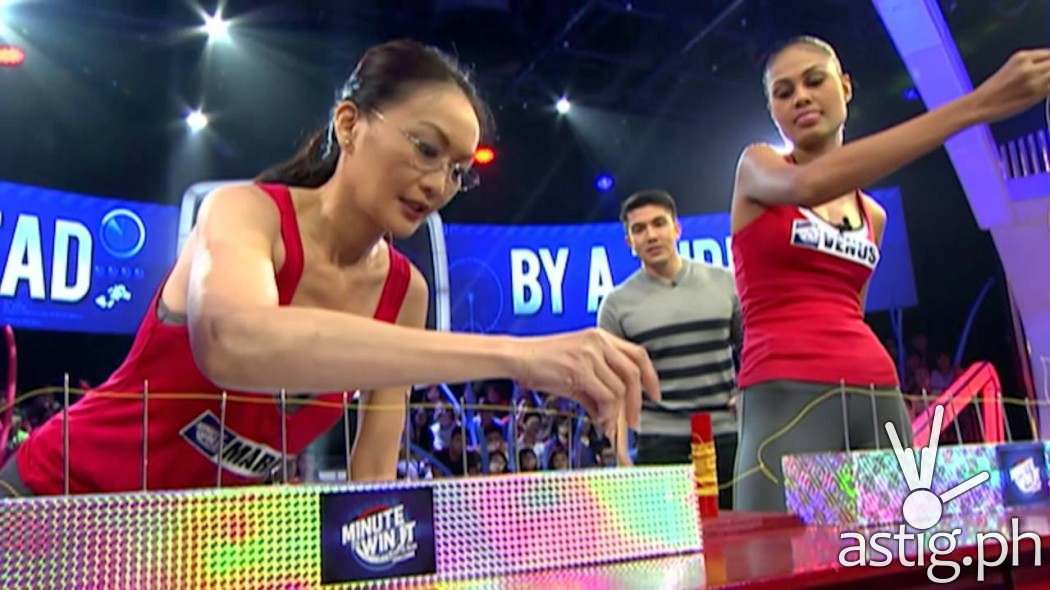 The player who gets the bigger amount of cash will play the Ultimate Challenge, where he or she will be given the chance to win the P1 million-jackpot prize.
The lucky winners from Tuesday and Thursday will also get to raise more money as they will face off in another thrilling Head-to-Head Challenge on Friday.
The player who emerges victorious will be named the "Ultimate Last Man Standing." And in a single week, one lucky player can get as much as P2 million if he successfully fulfills two Ultimate Challenges.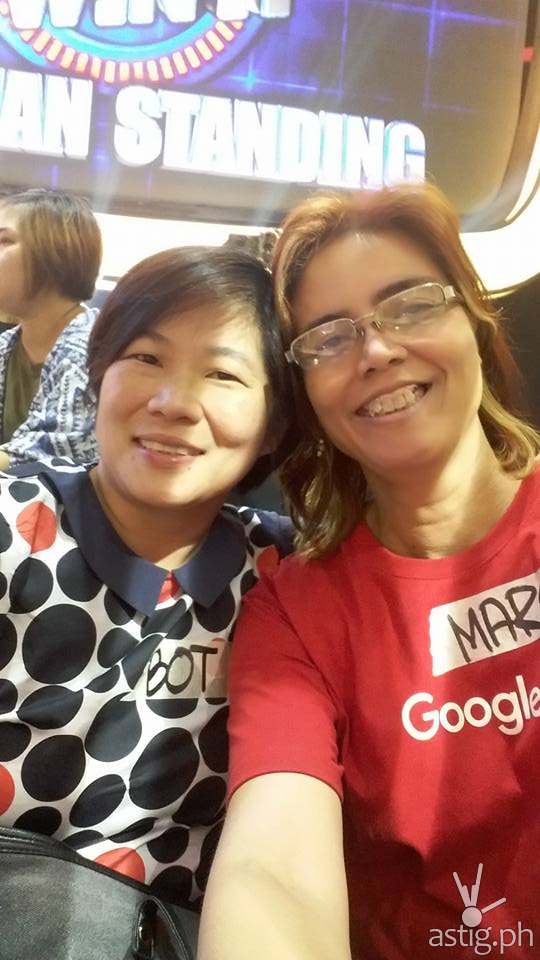 Playing in the game show's pilot episode on July 18 and 19 are Richard Yap, Jericho Rosales, Maja Salvador, Coleen Garcia, Melai Cantiveros, Eric Nicolas, and Kapamilya player Marjan Nassiri.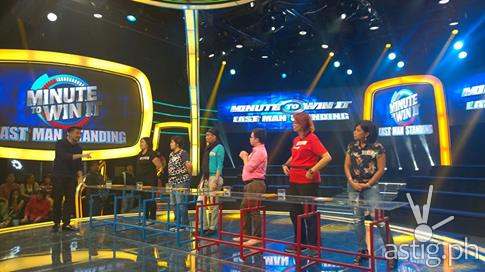 Bringing in the thrill on July 20 and 21 are Arci Munoz, Daniel Matsunaga, Joey Marquez, Denise Laurel, Baron Geisler, Negi, and Rachel Daquis.
Who among them will be declared the "Ultimate Last Man Standing"? Will one of them win P1 million?
The return of the exciting game show is made even bigger by ABS-CBN because of the success of its first season that aired from 2013 until 2014.
The Philippine edition scored a number of firsts in the history of the franchise around the world, including being the first version to air daily and being the first version to air for more than a year.
The Philippines' "Minute to Win It" also made waves as its mix of regular, head-to-head, and junior editions were replicated by other countries such as Cambodia.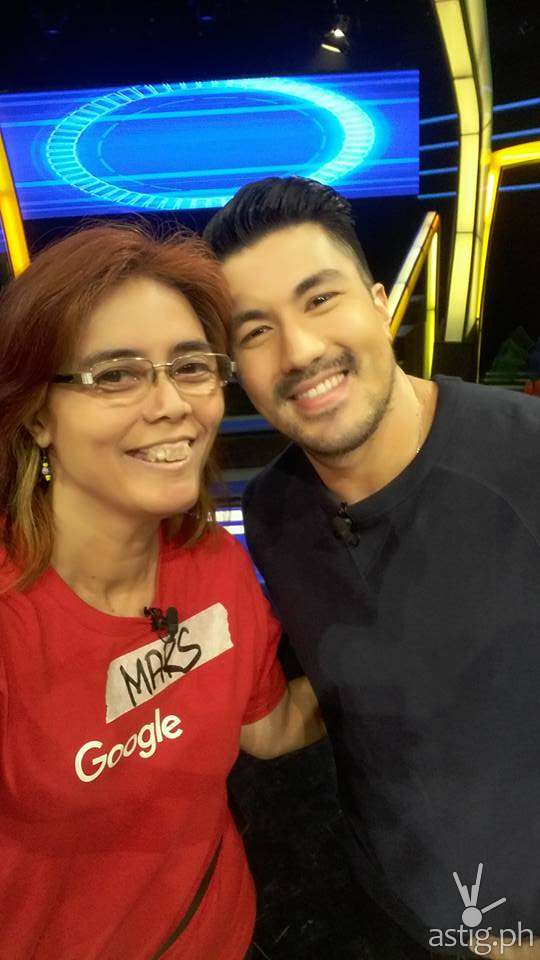 Meanwhile, ordinary viewers have the chance to play and clash with their favorite celebrities by playing as a Kapamilya Player in the game show. It is open to male and female players, 20 to 50 years old, and can perform physical challenges. To join the auditions, watch out for updates on TV or from the official social media accounts of the program.
Don't miss "Minute to Win It" beginning July 18, Mondays to Fridays on ABS-CBN. For updates on the program,  visit www.facebook.com/minutetowinitPH.