I always fancied learning international cuisine, particularly Spanish cuisine and just last week, I was thrilled to have become part of Doña Elena's "Taste of Spain"  Spanish Cooking Class, held at the New World Manila Bay Hotel. The event was hosted by the beautiful Ms. Bianca King, who's also a cook, health food enthusiast and part owner of the Runner's Kitchen.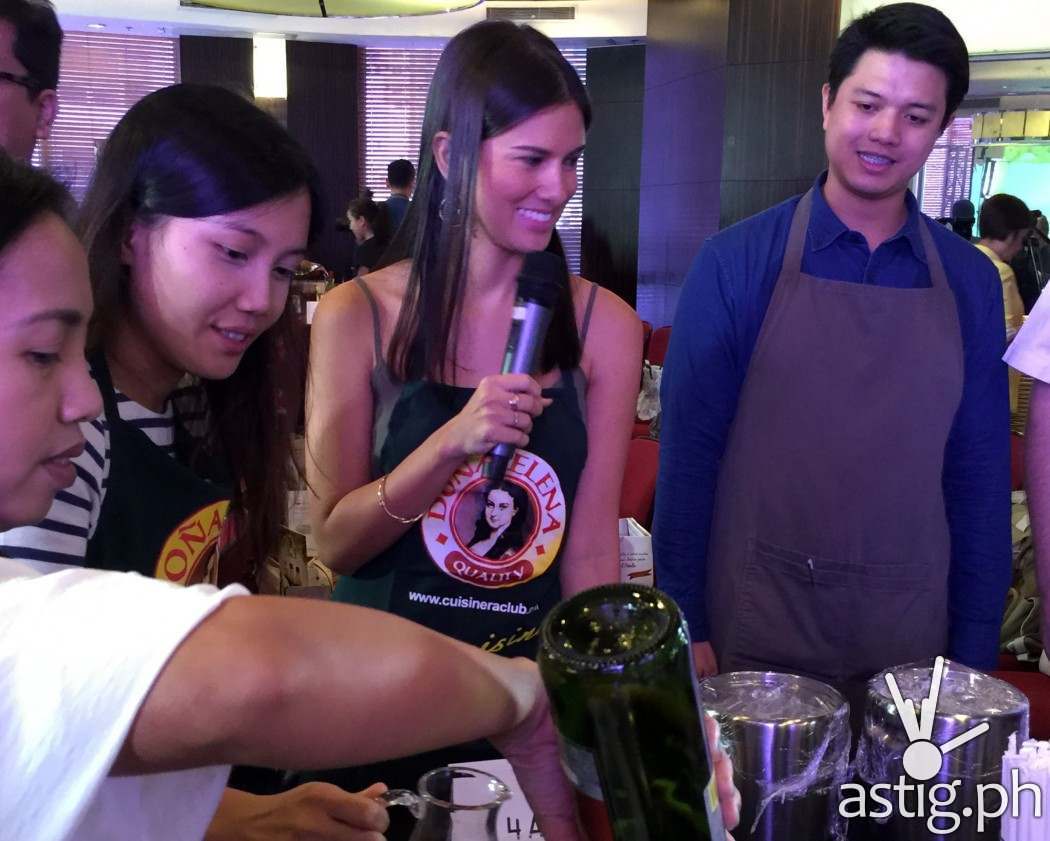 The participants were divided into 4 groups and were assigned our own cooking stations. Armed with our aprons, recipe book, pans and cooking utensils, we set sail to our Spanish cooking journey.
First on the menu was Paella Mixta. I have always wanted to cook Paella on my own, but I always get intimidated by its seemingly complicated cooking process. It was indeed a perfect chance for me to experience cooking Paella while being coached by no less than New World Manila Bay Hotel's Executive Chef James Williams. The Paella took over an to cook. This dish definitely requires patience and timing. It isn't merely cooking…it's a labor of love.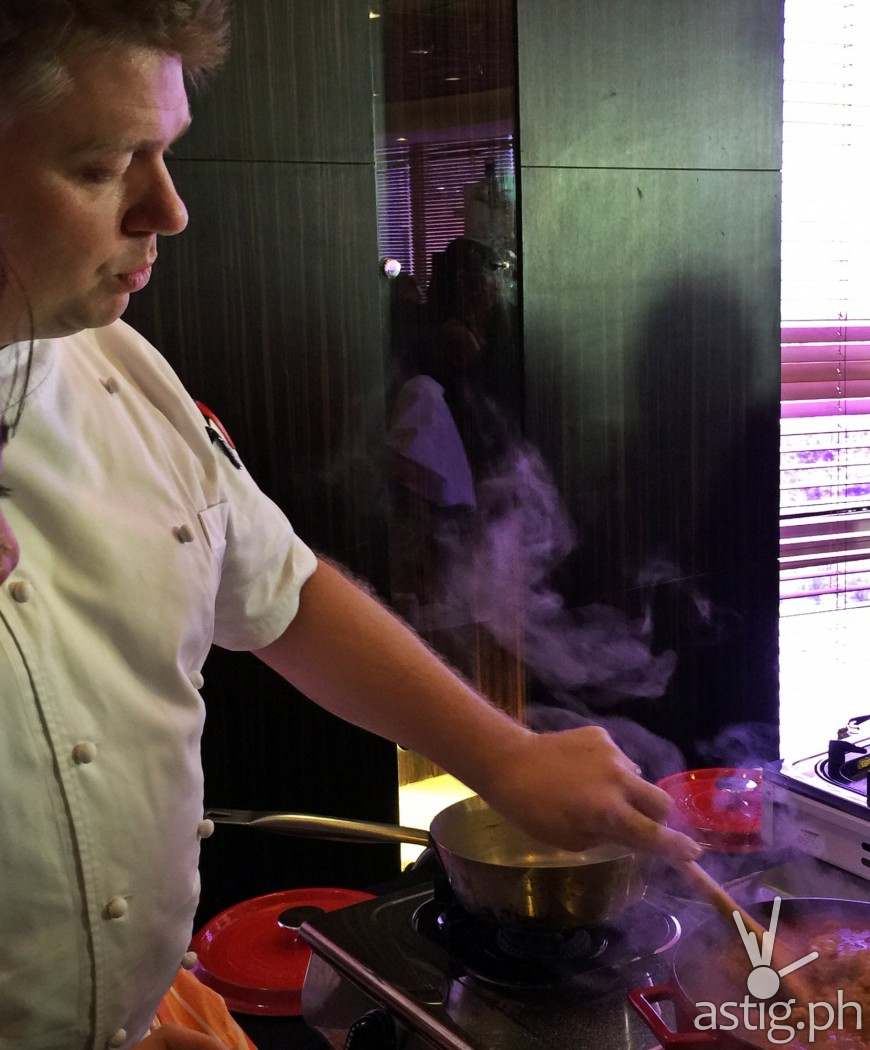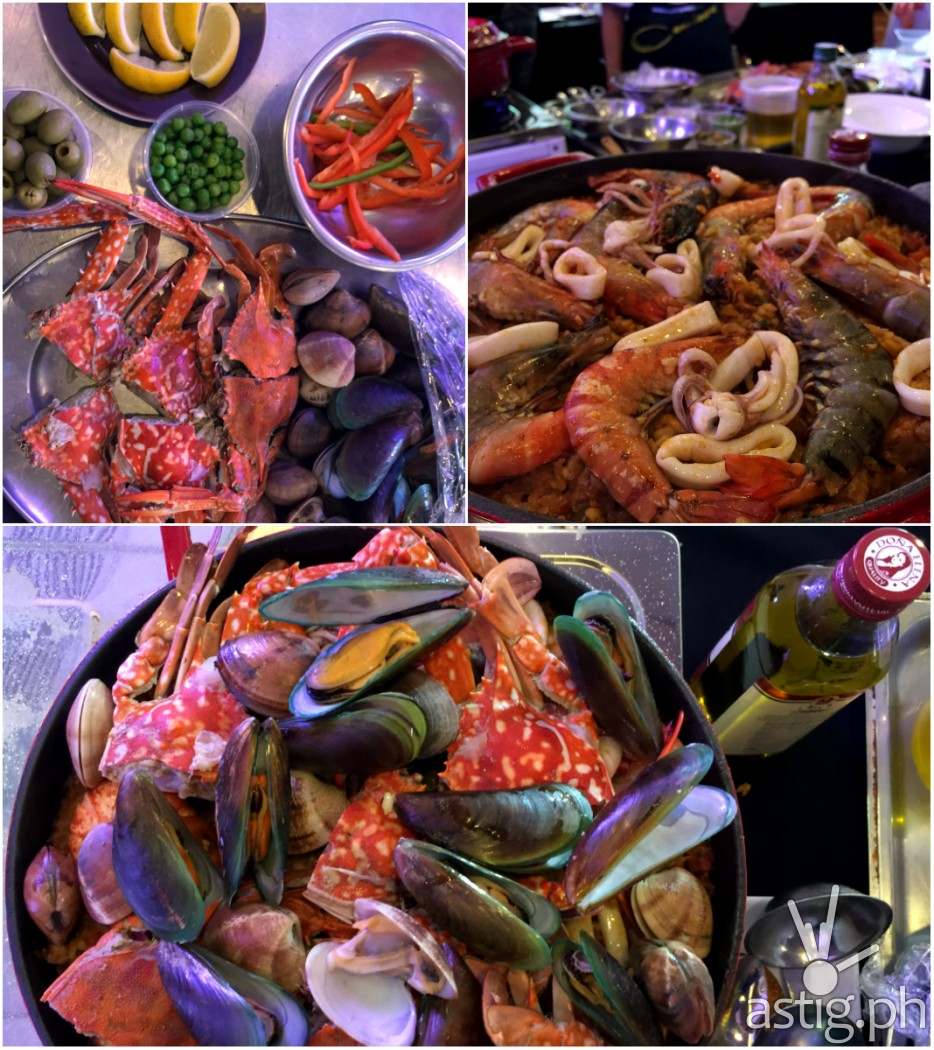 While the Paella was cooking, we squeezed in the Gazpacho and Sangria. Gazpacho is basically a soup made of blended ripe tomatoes, cucumber, garlic and other spices and served chilled.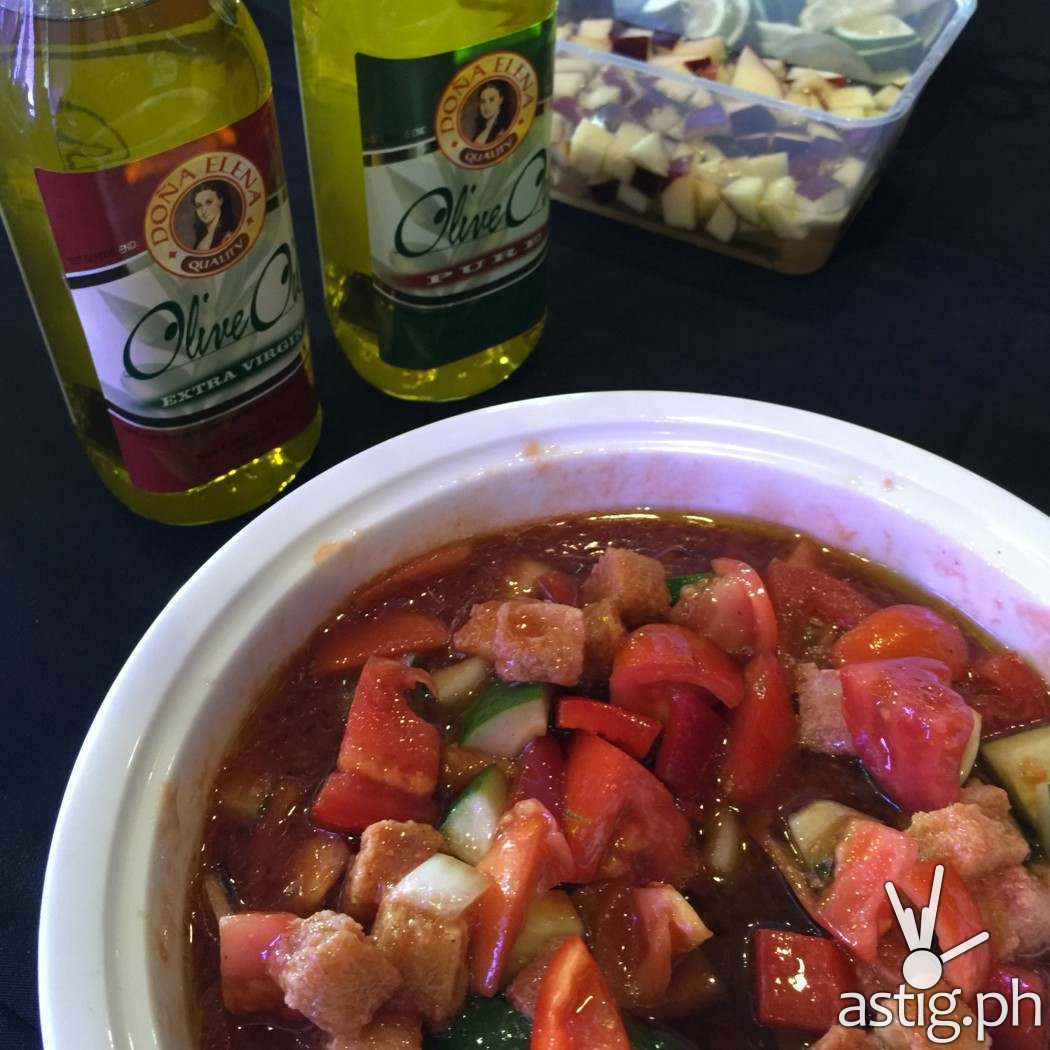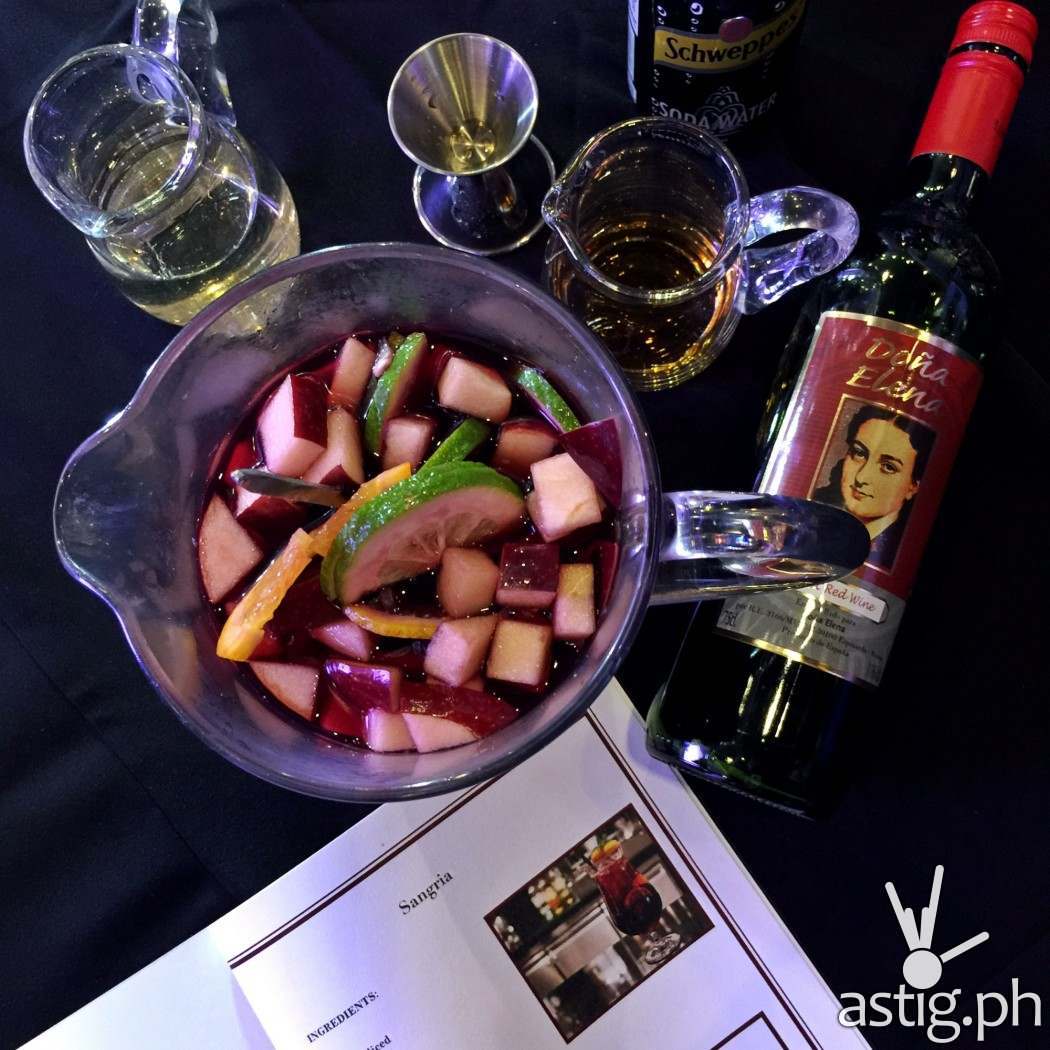 After the cooking session, all the participants were gathered for a quick awarding ceremony, where we were awarded our certificates and posed for photo op.
After the awarding, we headed to the luncheon room so we can finally savor the dishes, we ourselves lovingly prepared.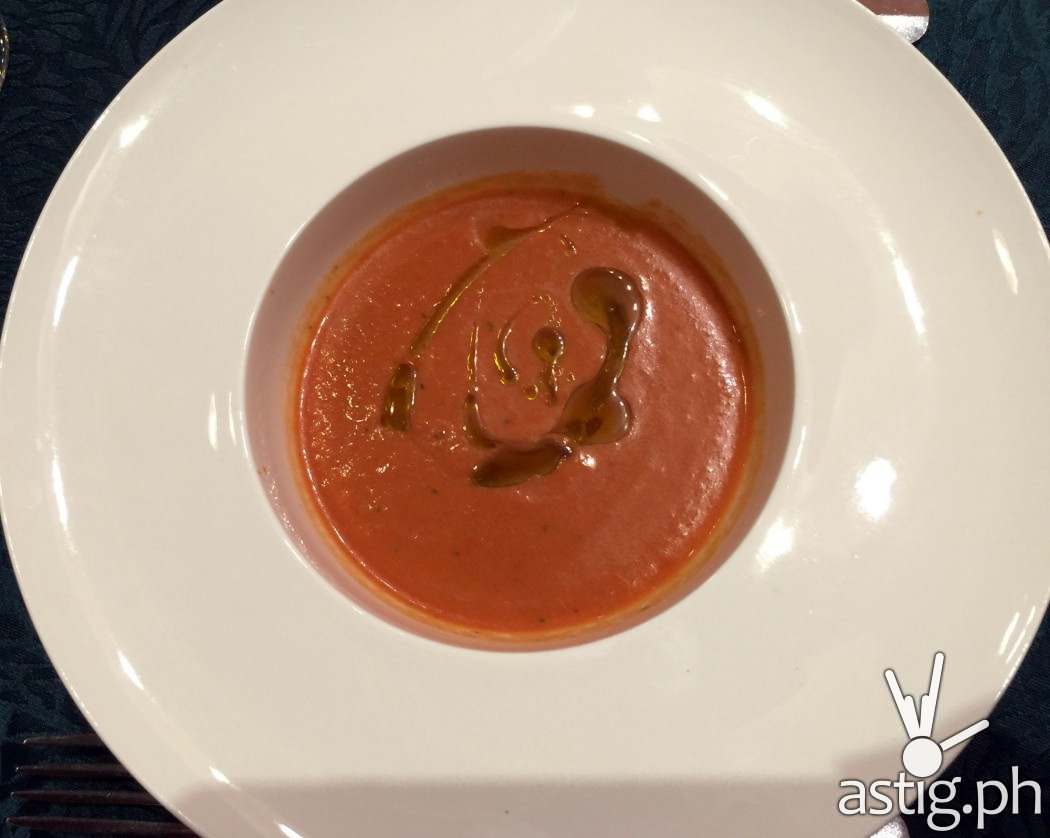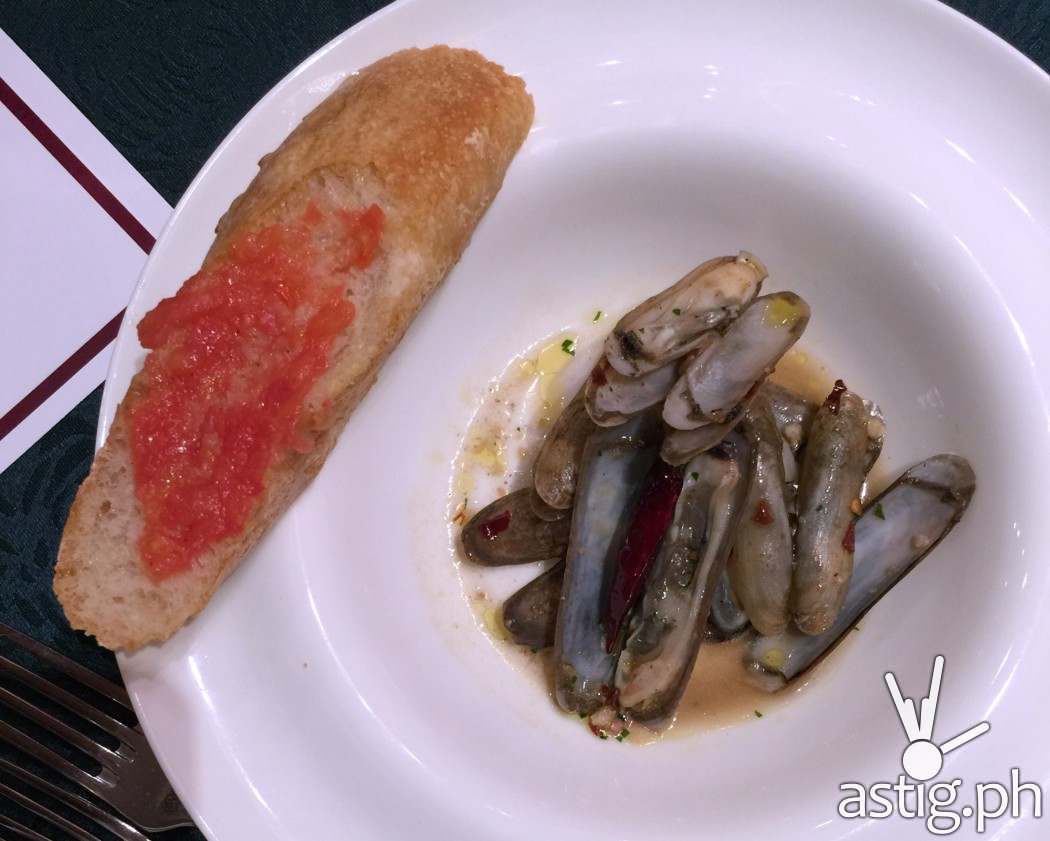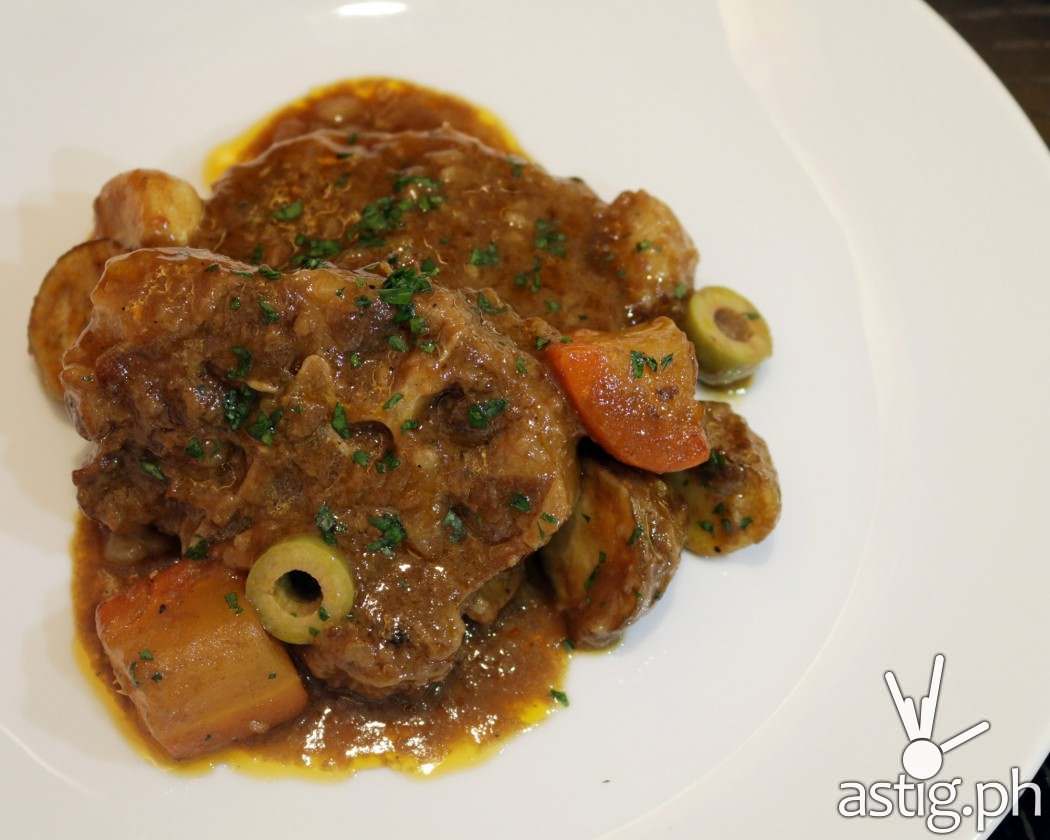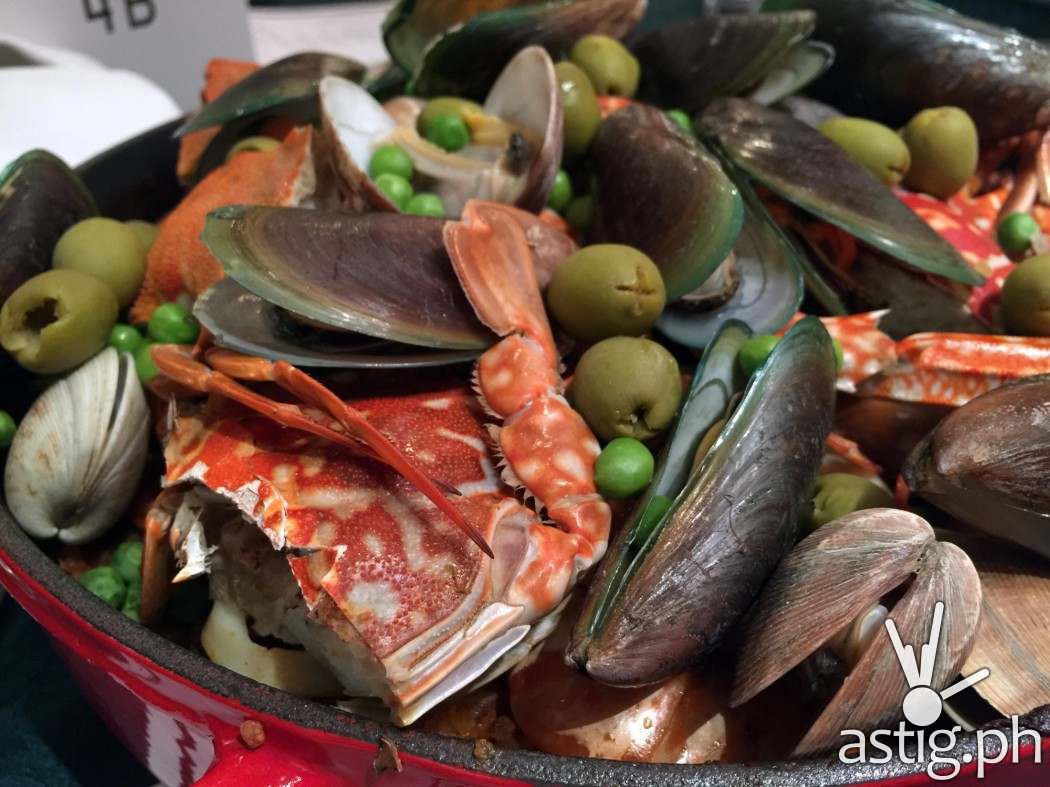 There's really nothing better than a home cooked meal, where you get to personally pick the ingredients that go into it. And with Doña Elena products in your kitchen, it's a guarantee you'll always come up with a healthy and delicious meal for your family.
Hats off to Doña Elena for hosting the event. It was definitely a filling and fulfilling experience. Aside from our satisfied tummies, we took home with us a lot of new learning in the cooking department and new recipes to add to our repertoire. I feel like I've already gained the confidence to re-create the Paella Mixta at home!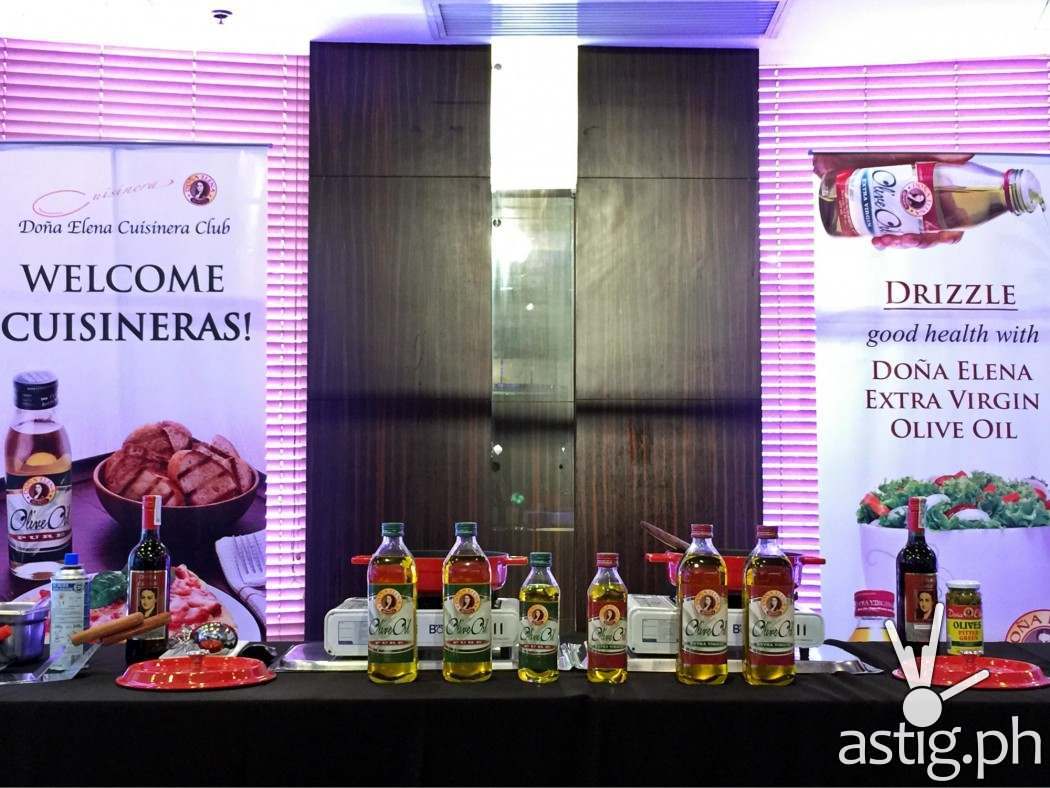 Follow  Doña Elena Cuisinera Club on Facebook for cooking tips and updates on their future events.
—————————————————————————————————————————————-
About Doña Elena Olive Oil
Proudly homegrown and the consistent no. one Olive Oil brand in the country over the years, Doña Elena continues to provide Filipinos the right reasons why Doña Elena Olive Oils are the perfect partner for everyday cooking.
Known for its premium quality of olives directly sourced and harvested from the farms of Andalucia, the olive tree traces back its rich history 3,500 years BC. An abundant fruit in the Mediterranean region, it's also most-prized for its high levels of naturally occurring antioxidants and vitamins.
Doña Elena Olive Oil is exclusively distributed by Fly Ace Corporation in the Philippines. It is the consistent no. 1 Olive Oil brand according to A.C. Nielsen. Available in three (3) variants, extra virgin, pure and pomace which comes in 250 ml, 500 ml, 1 L glass bottles and 5L PET bottle sizes. For more tips, recipes and promos, visit Doña Elena page on Facebook and Instagram.
About Fly Ace Corporation
Fly Ace Corporation is one of the leading food and beverage consumer goods companies in the country today. Propelling limitless multiple-category growth by bringing the best of the world closer to Filipino consumers, Fly Ace Corporation's portfolio of food and beverage products includes house brands and exclusively distributed brands. To learn more about Fly Ace, visit www.flyacecorp.com.