First launched in April 2015, the Lenovo A7000 is currently making waves on Lazada, where it is on sale for PHP 7,499. The low price point makes it one of the most affordable octa-core smartphones running Android 5.0 (Lollipop). We received a lot of comments asking us to review this device. Some of the comments are trying to decide between the Lenovo A7000 and the Alcatel ONETOUCH Flash Plus.
So, what do we think of this device? Let's get on with it.
Build and display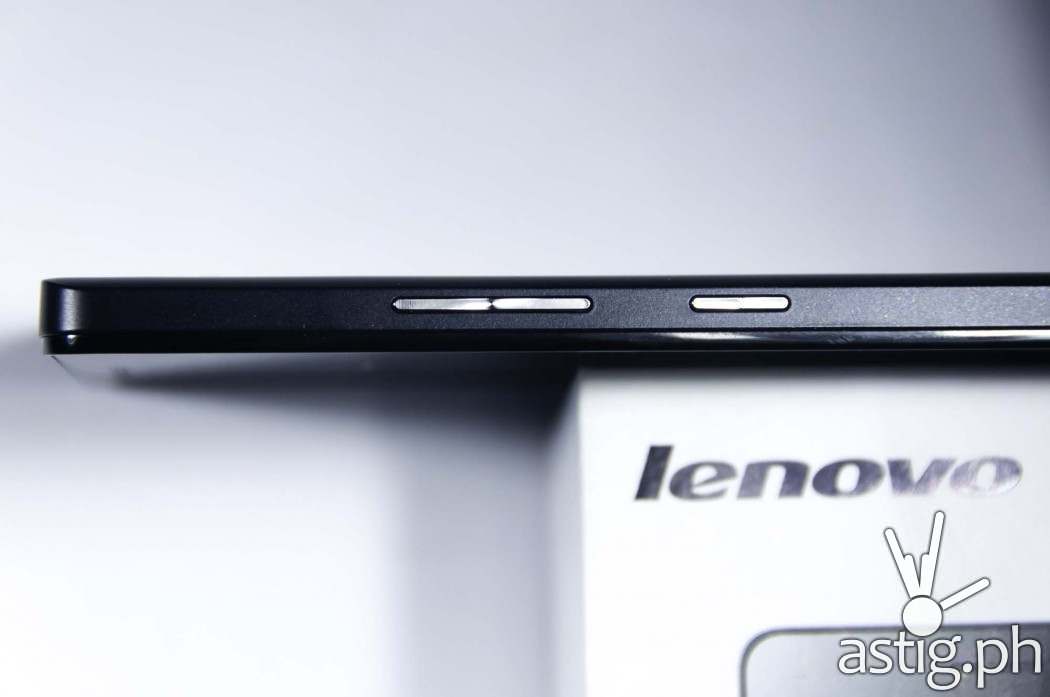 The Lenovo A7000 comes in a very slim, very thin, minimal package. It is available in two colors, Onyx Black and Pearl White. It is also lightweight at only 140 grams – one of the lighter smartphones with a 5.5 inch screen that I have encountered.
Lenovo chose to prioritize form over function by having a very simple, low-key design – there is nothing extraordinary about it that will make heads turn or make others go 'wow'.
The matte plastic finish is a good choice because it does not stain easily. It supports dual-SIM operation but not dual-standby. This means only one card can be inserted into the 4G/3G/2G slot and the other card will go into the 2G slot.
This also means that if you want to enable 4G on the other card, you have to manually, physically open the back cover and swap the two cards.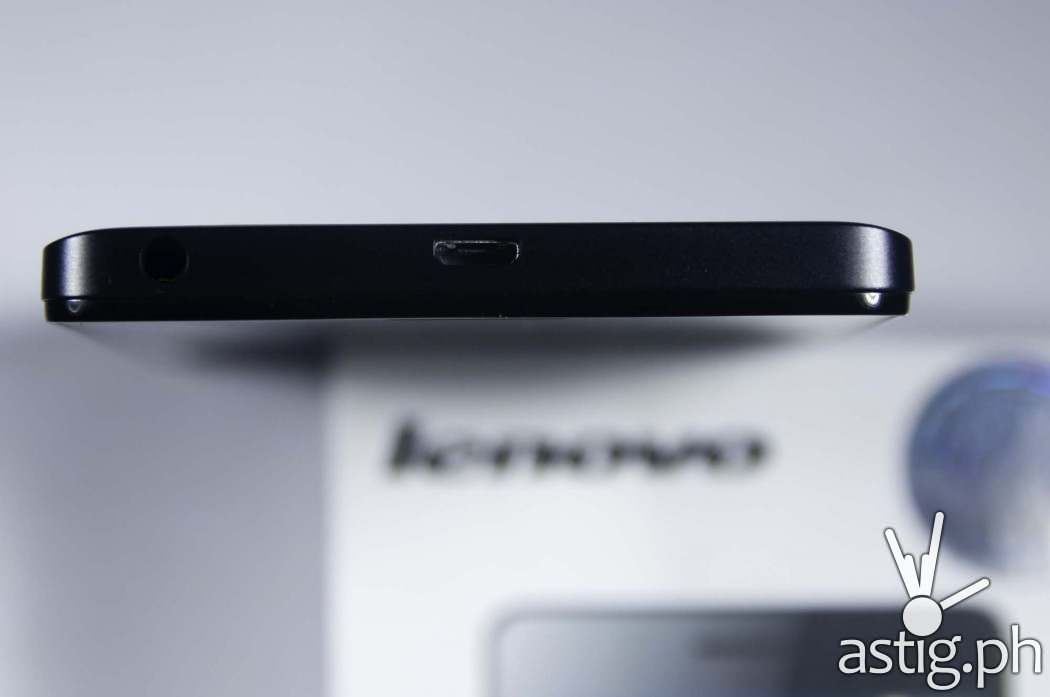 Having a removable back cover also means you can easily replace the 2900 mAh battery, if ever the need arises.
Despite this, the device is very sturdy and stable, which for me means one thing: I were going to use this as an everyday device I do not see the need for any kind of body armor other than perhaps the screen protector that comes free out of the box.
Speaking of display, the 5.5-inch screen is not protected by a scratch resistant glass (read: NO Gorilla Glass or Dragontrail Glass).
The display offers enough brightness, though it is not as bright as most flagship phones at the highest setting. I also found the colors to be a bit over-saturated, and this is even more noticeable when using the colorful default theme that it comes packed with.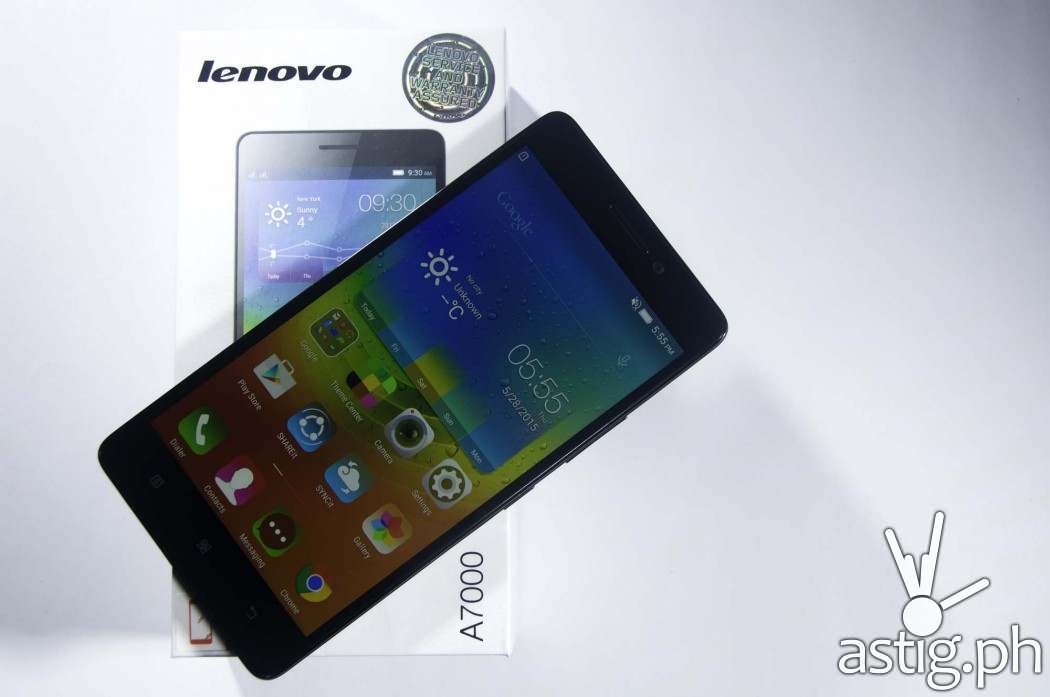 The vivid and saturated display should also give more pop when watching movies and viewing photos on the device.
Lenovo included a Dolby feature in the A7000, which can be toggled on and off easily using a button located at the top drawer. This is the only device that comes equipped with a Dolby Atmos feature so far, and there is a very noticeable difference in sound quality when listening to the device using built-in speakers or a headset.
The Lenovo A7000 only comes with standard sensors – accelerometer, proximity, light, orientation, magnetometer. It uses a virtual gyroscope sensor and it does not come with NFC or IR (infrared). Hey, it's a value device after all.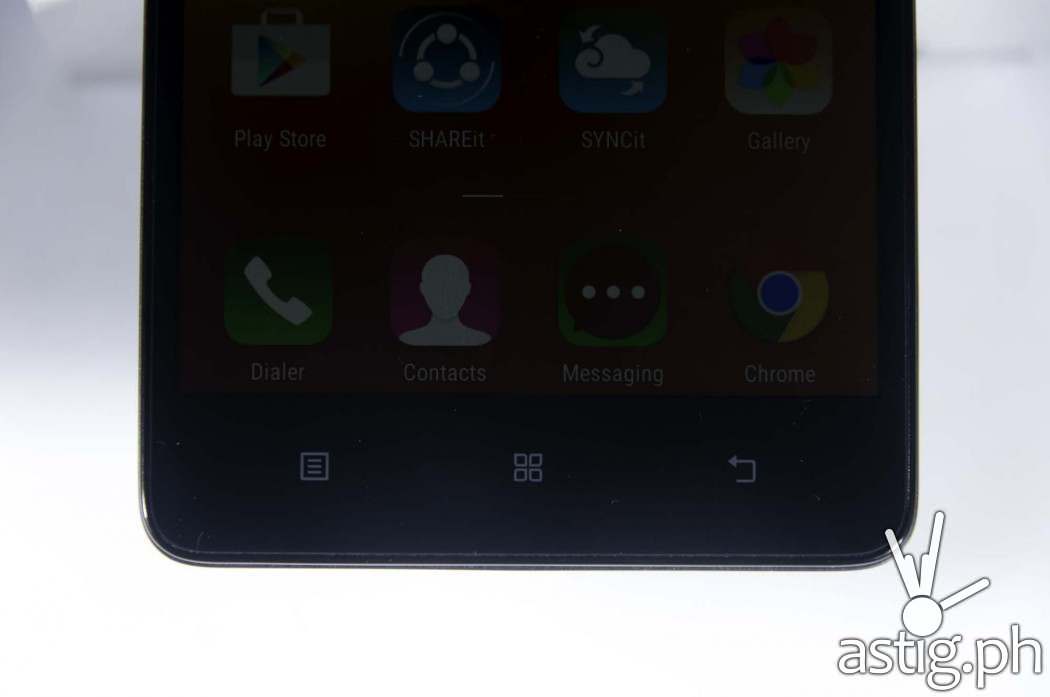 An LED notification light informs you of any urgent items requiring attention. There are three standard capacitive buttons at the bottom however they are not backlit however it should not be a problem navigating these buttons in the dark since there are only three buttons.
Speed and storage
Although Lenovo A7000 only comes with 8 GB of internal storage, a MicroSD slot provides for up to 32 GB of external storage.
For most users, 8 GB of internal storage should be enough, however if you like to install a lot of HD games and take a lot of photos and videos, you are going to fill that up fast. Thankfully MicroSD cards are relatively inexpensive nowadays.
The device ships with 2 GB of RAM which is pretty much standard for Android-based smartphones.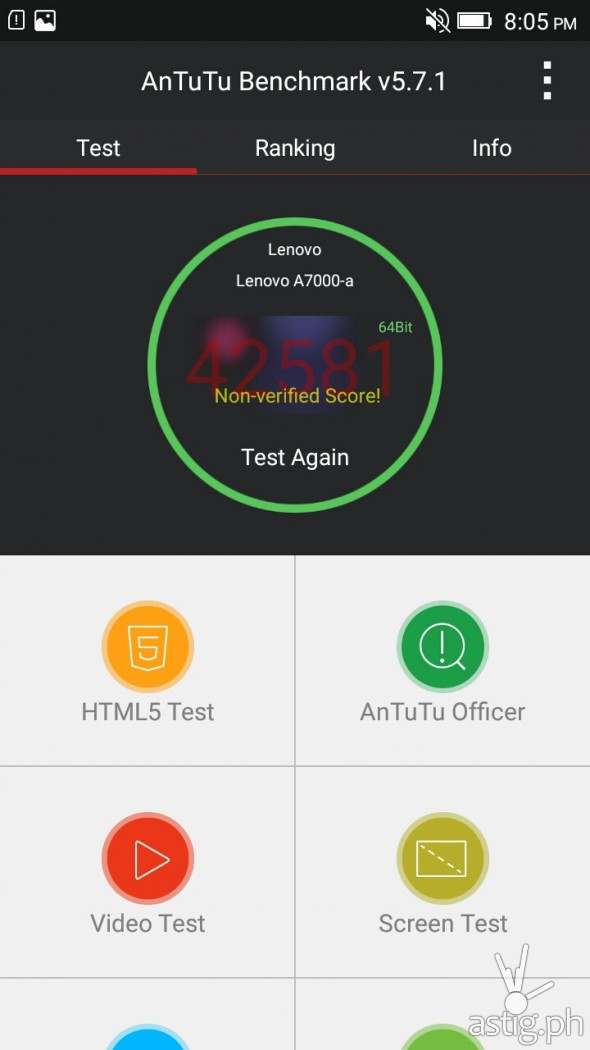 One thing to note about this device is that it comes equipped with an octa-core 1.5 GHz Cortex-A53 64-bit CPU. Note that having a 64-bit processor does not automatically make your device faster than a 32-bit device. Think of it as a 'future-proof' feature instead.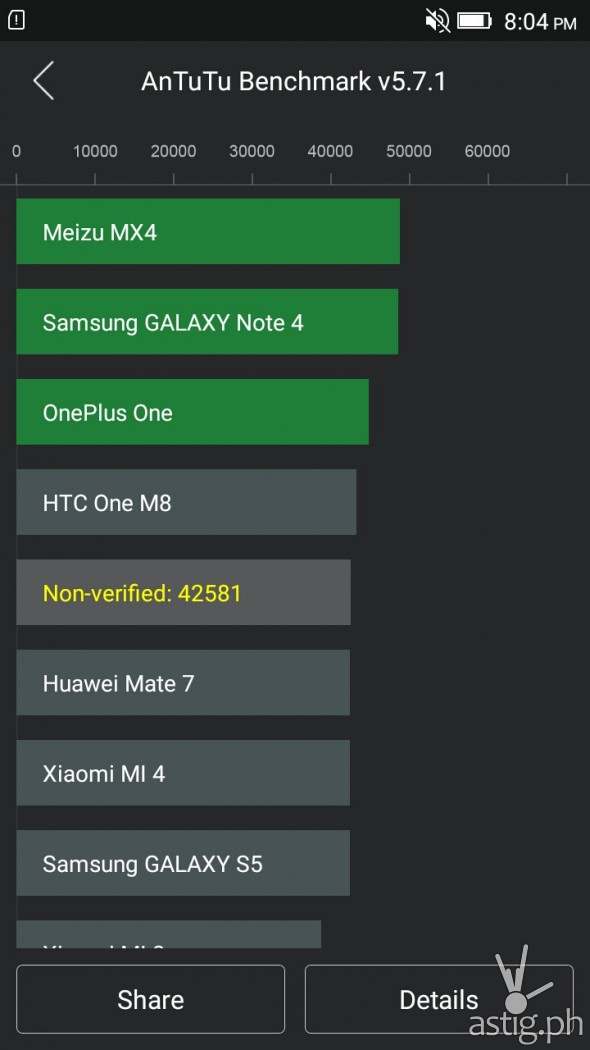 Also, the Lenovo A7000 benchmarks gave really good numbers, scoring as high as 42,581 in AnTuTu 64-bit. AnTuTu ranks the device higher almost at par with the HTC One M8, Huawei Mate 7, Xiaomi Mi4, and Samsung Galaxy S5.
Gaming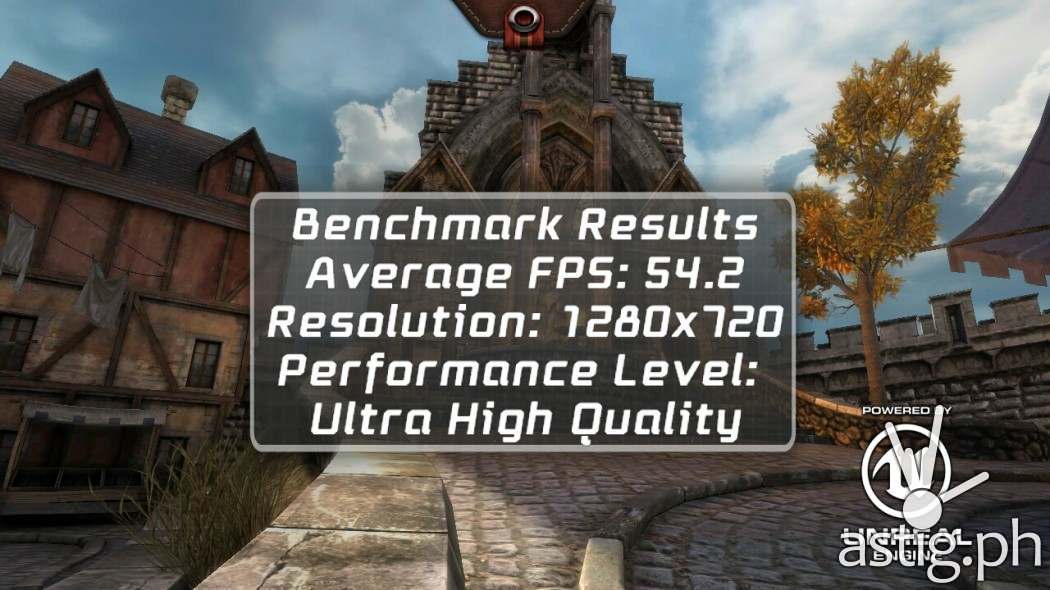 The Lenovo A7000 comes shipped with a licensed copy of Asphalt 8. We also tested the device using graphics intensive 3D games such as Implosion, Hungry Shark Evolution.
3D games run buttery-smooth on the A7000, as you can see in our video.
WATCH: Lenovo A7000 gaming test 
Epic Citadel running in Ultra High Quality setting managed an average framerate of 54.2 FPS. Gaming is even more enjoyable with the Dolby Atmos feature turned on.
Camera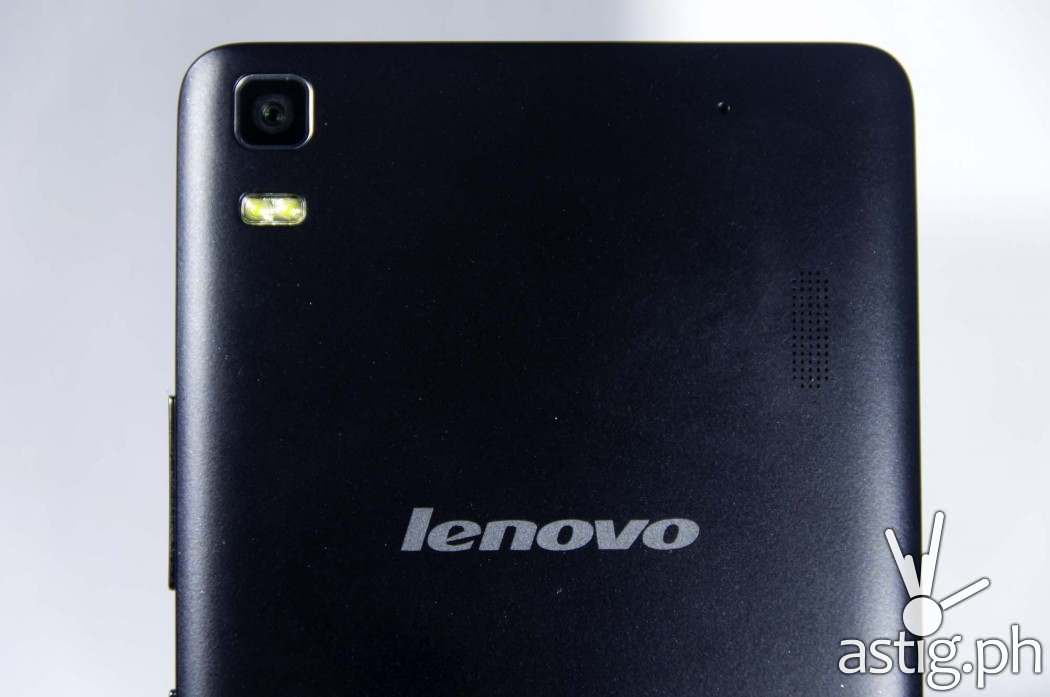 The Lenovo A7000 comes equipped with an 8-megapixel rear facing camera capable of taking pictures at 3264 x 2448 pixels. It is strange that the actual photos that we got, had a diemsnion of 3328 x 1872 pixels.
We tried fiddling around with the controls and there does not seem to be a way to change the resolution of the photos taken by the rear facing camera.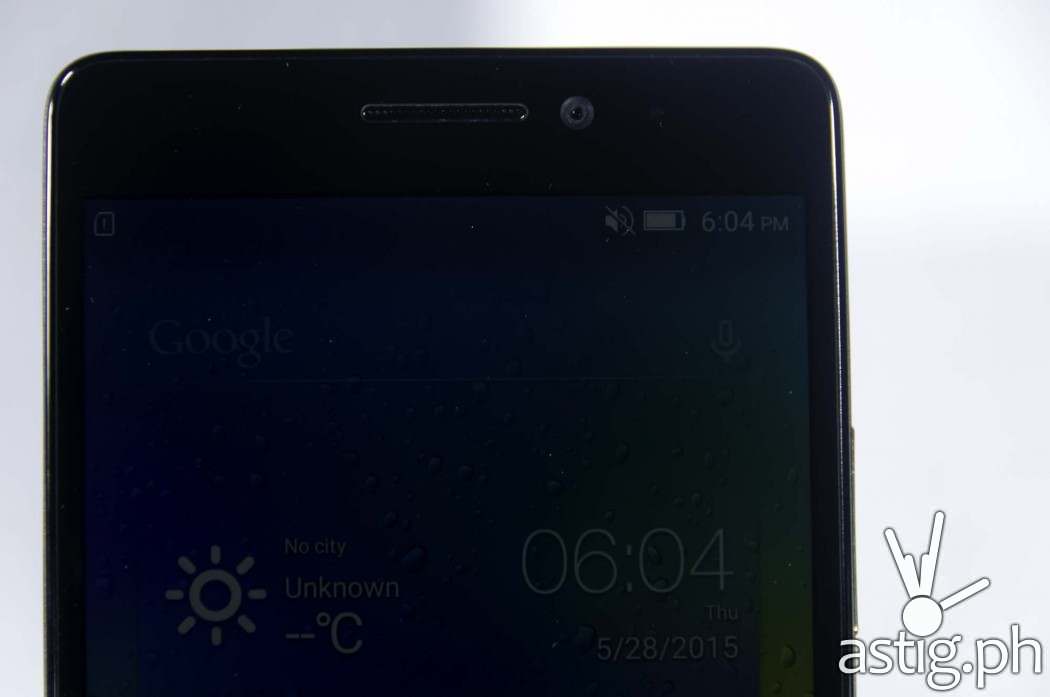 The front camera takes 5 MP pictures at 2560 x 1920 pixels.
You can trigger the front and rear camera to take photos manually, by touch, with a timer, or using voice commands by saying "snap" or "cheese" to capture.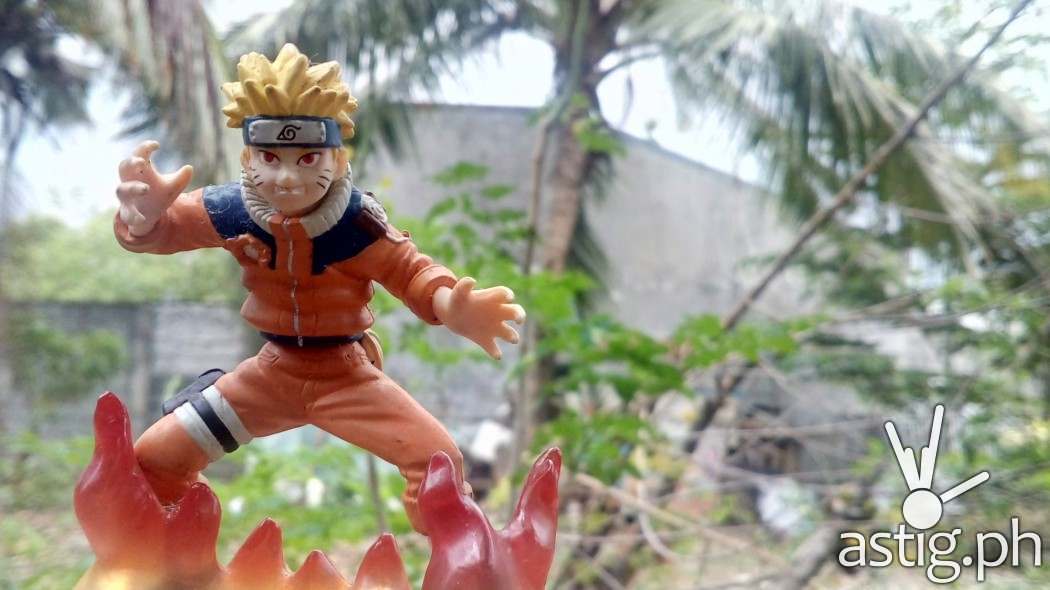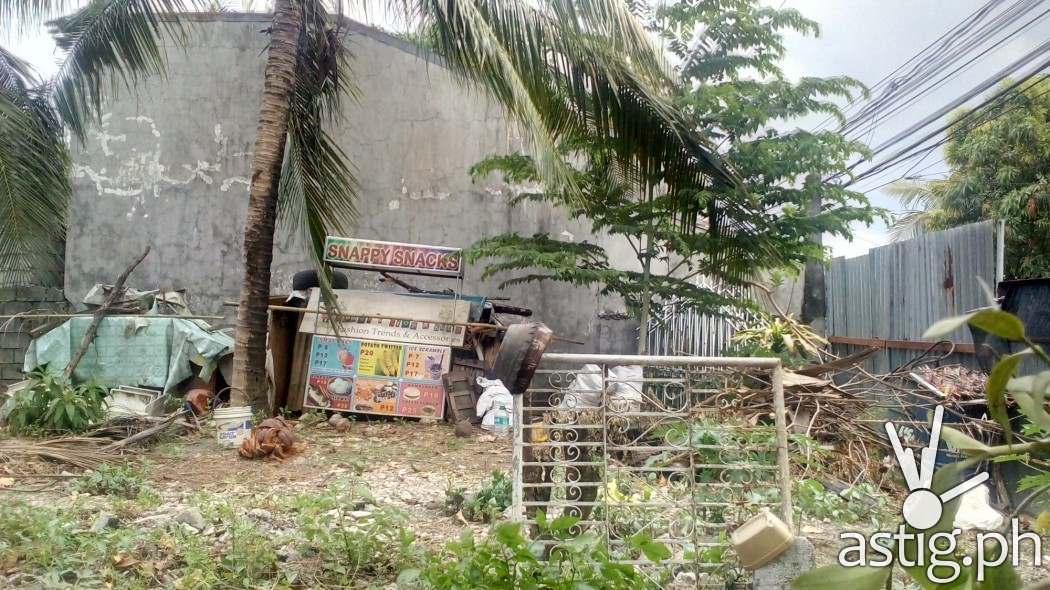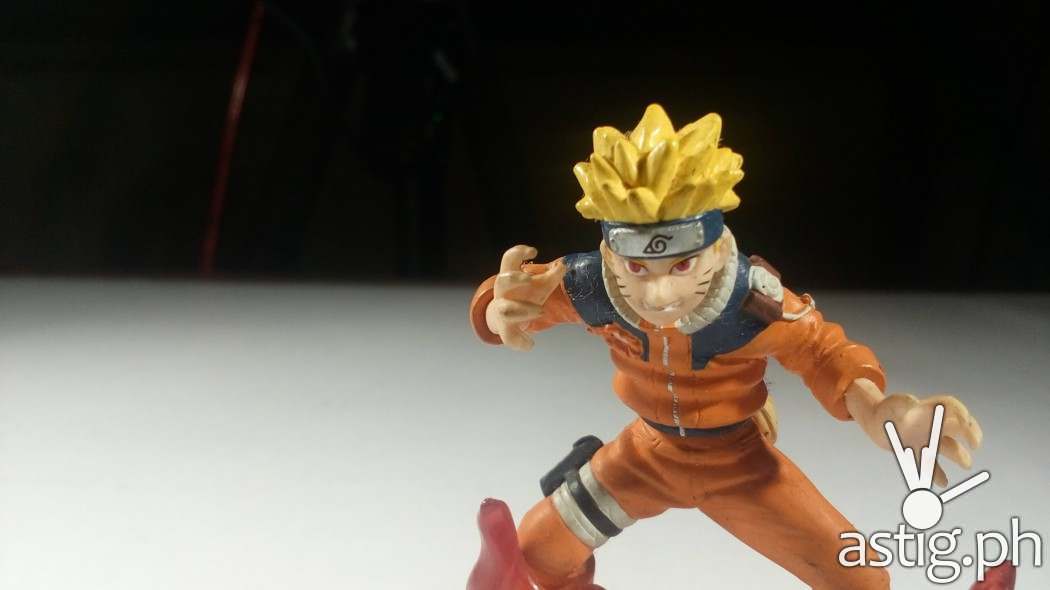 With a good amount of lighting the photos look average. The photos look really colorful on the phone but it loses a lot of vibrance when viewed on the desktop monitor.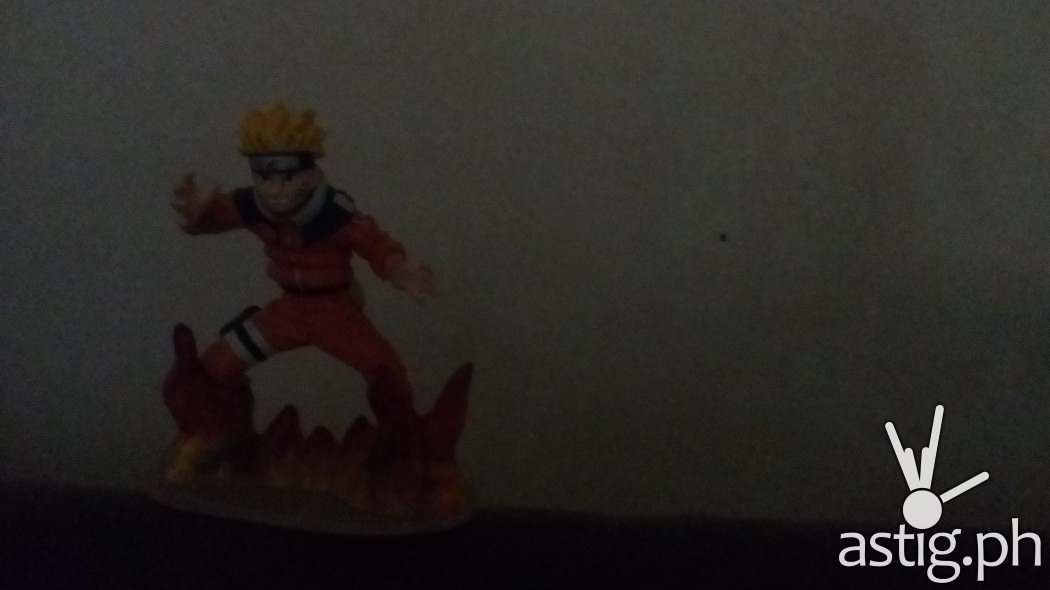 In low-light situations the Lenovo A7000 camera really struggles, and the photos are blurry and grainy to the point of being almost unusable. No worries though, the A7000 comes equipped with a dual LED flash to compensate.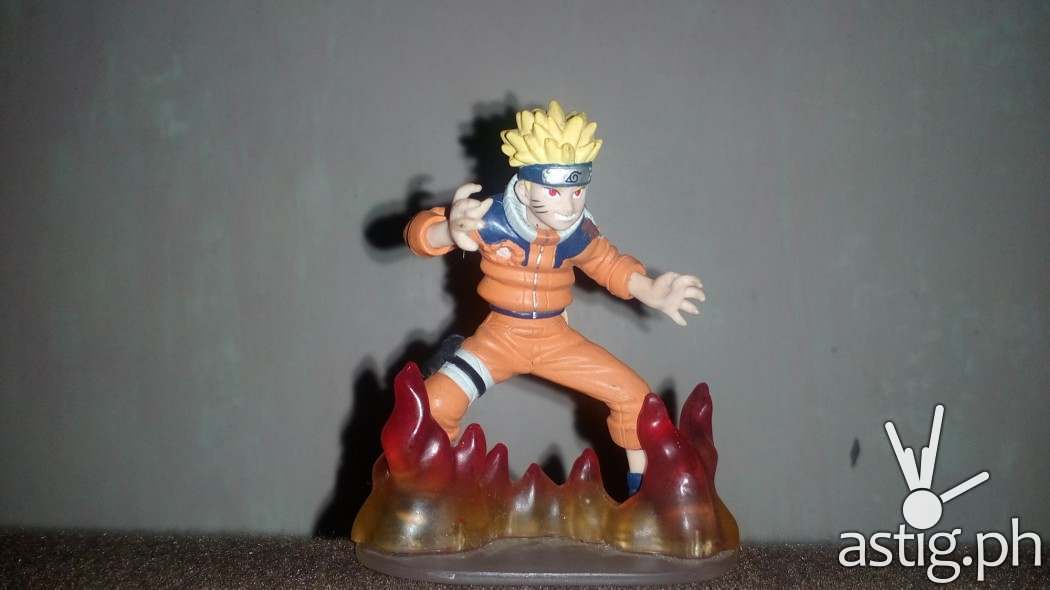 One thing that bugged me when taking shots in the dark is that the device does not take a photo right away. It flashes once, but does not capture a photo. It then pauses for a second before taking a second shot. Perhaps the first shot is to calibrate the scenery.
The highest resolution for videos taken with this device is at 1920 x 1088 pixels at 30 frames per second. Although the device supports continuous auto-focus, we struggled trying to get the camera to focus where we want it to during our video recording attempts.
WATCH: Lenovo A7000 sample video recording at 1080p unedited
Battery life
The 2900 mAh battery that comes with the Lenovo A7000 lasted us for more than a day with minimal gaming and camera usage. It charges in a little over two and a half hours using the stock charger.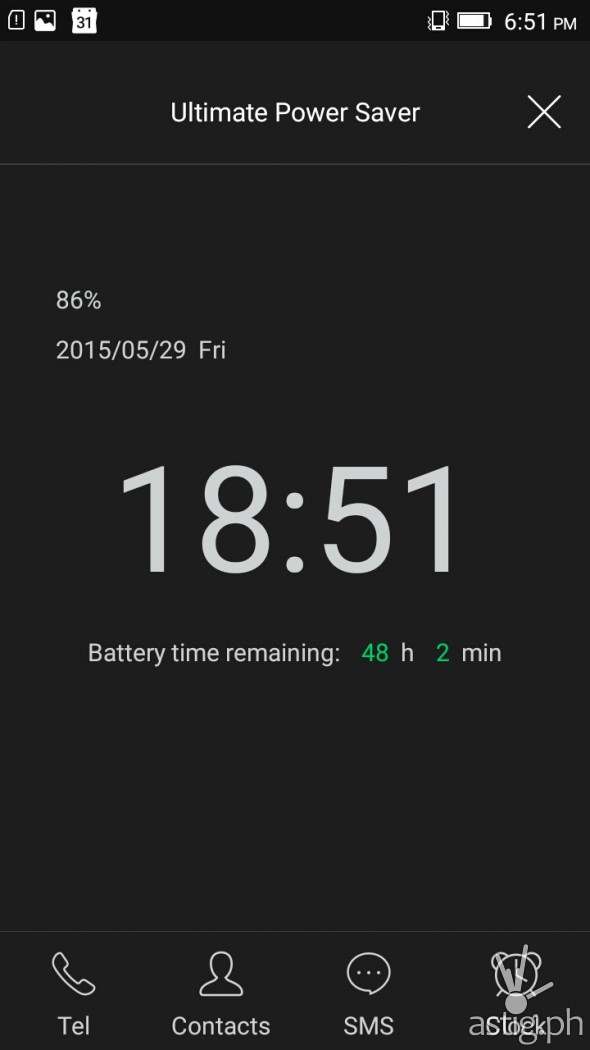 In an emergency situation you can increase the battery life on the A700 using the built-in Power Saver. If that's not enough, there is an Ultimate Power Saver that shuts everything off except for calling and messaging, which increases standby time dramatically.
Software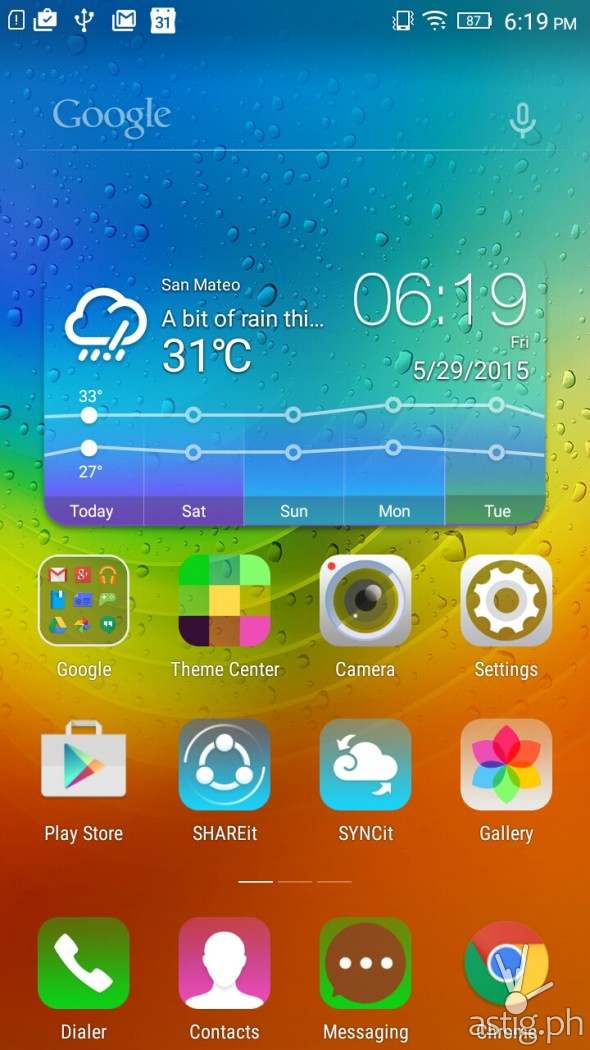 Lenovo uses its own Vibe UI, replacing the stock Android home screen and launcher. If you are coming from iOS or an older version of Google Android you will discover there is a lot to love about Android Lollipop such as multi-user / guest mode, priority ring settings, and of course the cards UI is really sweet.
On the Lenovo Vibe the developers provided a way to switch back and forth between the Vibe UI and the stock Android interface by accessing Developer Mode. However this option appears to have been removed from the A7000.
Value for money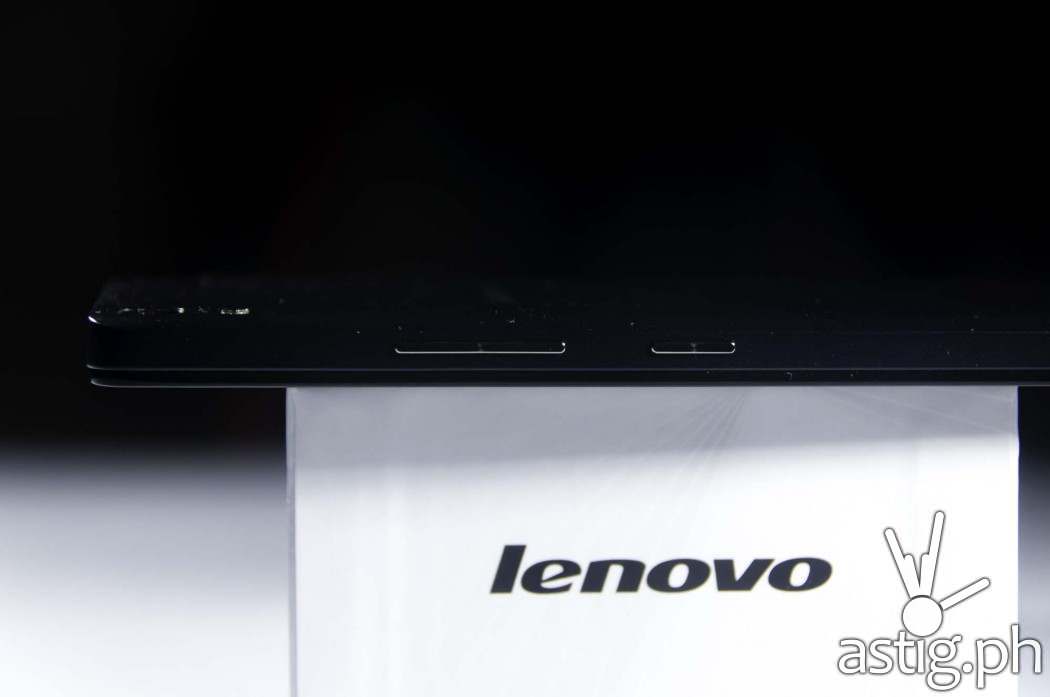 The Lenovo A7000 retails for PHP 7,499 on Lazada and comes bundled with a screen protector, back cover, and a 5000 mAh Pineng power bank, which is strange because the A7000 already comes with a a screen protector and a 2900 mAh battery.
Unless you are an exceptionally rough user I would also do away with the back cover, which adds weight and bulk to an otherwise thin and lightweight device.
It is my opinion that consumers would be better off if Lazada bundled the Lenovo A7000 with a 32 GB MicroSD card instead.
All in all, the Lenovo A7000 provides great value at the 7,000 peso price point – a range normally dominated by local brands Cherry Mobile and MyPhone.
Its greatest shortcoming – internal storage – can easily be remedied by installing a MicroSD card. Where the Lenovo A7000 really shines is performance, and at ~PHP 7,000 it is only rivaled by the Alcatel ONETOUCH Flash Plus.