PHILIPPINES – For the first time in the Philippines, Lenovo will introduce a number of smart home devices designed to ease home management tasks and make families feel more comfortable. With smart home devices, technology can now take care of menial tasks with just a few voice commands.
Lenovo Smart Tabs
Designed to provide users a smarter home experience, the new Lenovo Smart Tab M8 (starts at PHP 8,490), M10 HD (starts at PHP 9,990), and M10 FHD Plus (starts at PHP 13,990) function as smart home hubs through Google Assistant, which allows the devices to control parts of a smart home such as lights and outlets.
The tablets can also perform tasks through voice commands, even when hooked up to its hard-bundled Smart Charging Station (worth PHP 2,995) that comes free with every purchase. The tablets all come with dual front-facing speakers and dual microphones powered by Dolby Atmos which delivers all-flowing and clear audio.
For added connectivity purposes, both the M10 HD and M10 FHD Plus have been equipped with USB Type-C 2.0 ports.
There's also a Lenovo Smart Tab (PHP 14,990) variant that comes with a built-in kickstand for ease of use and a three-digital-mic array with 360 far-field voice recognition which allows voice commands to come from almost anywhere.
2-in-1 Laptop/Tablet hybrid
Lenovo is also bringing nine new variants of the popular D330 (price starts at PHP 14,995) 2-in-1 device. Can be used as a tablet or a laptop through its detachable display, the D330 can have up to Intel Pentium Silver N5000 processor and the Windows 10 Home operating system.
Lenovo Robot Vacuum Cleaner T1, T1 Pro, E1
Further enhancing the smart home experience are Lenovo's Robot Vacuum T and E series that sweep the floor so the homeowner can focus on more important tasks. They also come with Automatic Dirt Disposal that spontaneously empties dust bins for easy discarding. All three Robot Vacuums can readily be controlled and customized using the Amazon Alexa or Google Assistant app.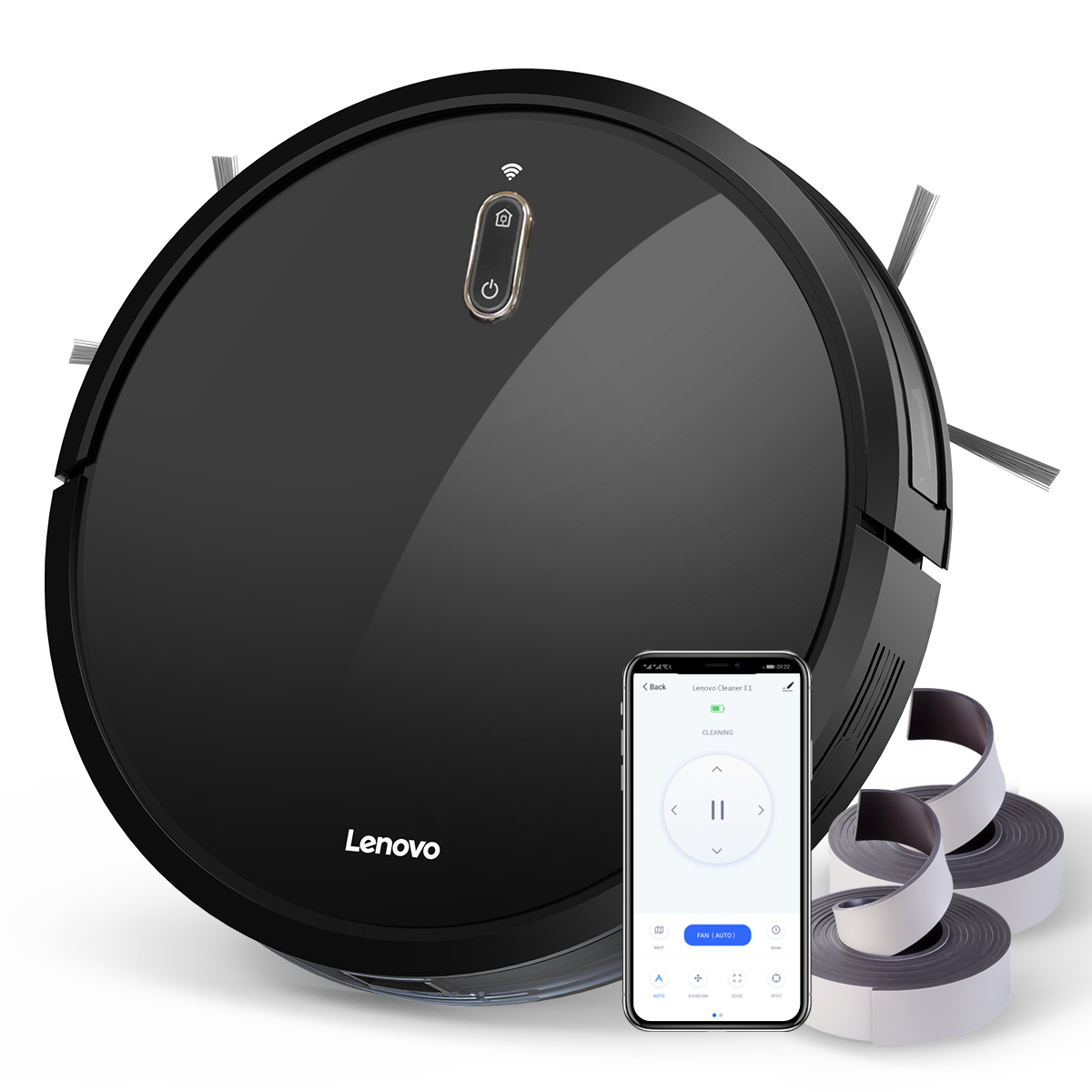 In the Philippines, Lenovo Robot Vacuum Cleaner prices are as follows:
Lenovo Robot Vacuum Cleaner T1: PHP 19,995;
Lenovo Robot Vacuum Cleaner T1 Pro: PHP 24,995
Lenovo Robot Vacuum Cleaner E1: PHP 9,995