If you wanted to automate your smart home using Google Assistant, you could go with smart speakers such as the Google Home Max, or a smart display like the Google Nest Hub. I personally use the Google Home Mini at home, and it's great, except I still have to control it with my phone. What if you had a multi-purpose device that combined both?
Enter the Lenovo Smart Tab M10, a 2-in-1 device that's both a fully-functional Android tablet and a Google Home Smart Display. Like a bigger and more powerful Lenovo Smart Tab M8, it comes with a Google Smart Dock as an accessory and has Google Assistant baked in as well as a dual microphones so it can operate like a smart display in ambient mode while docked.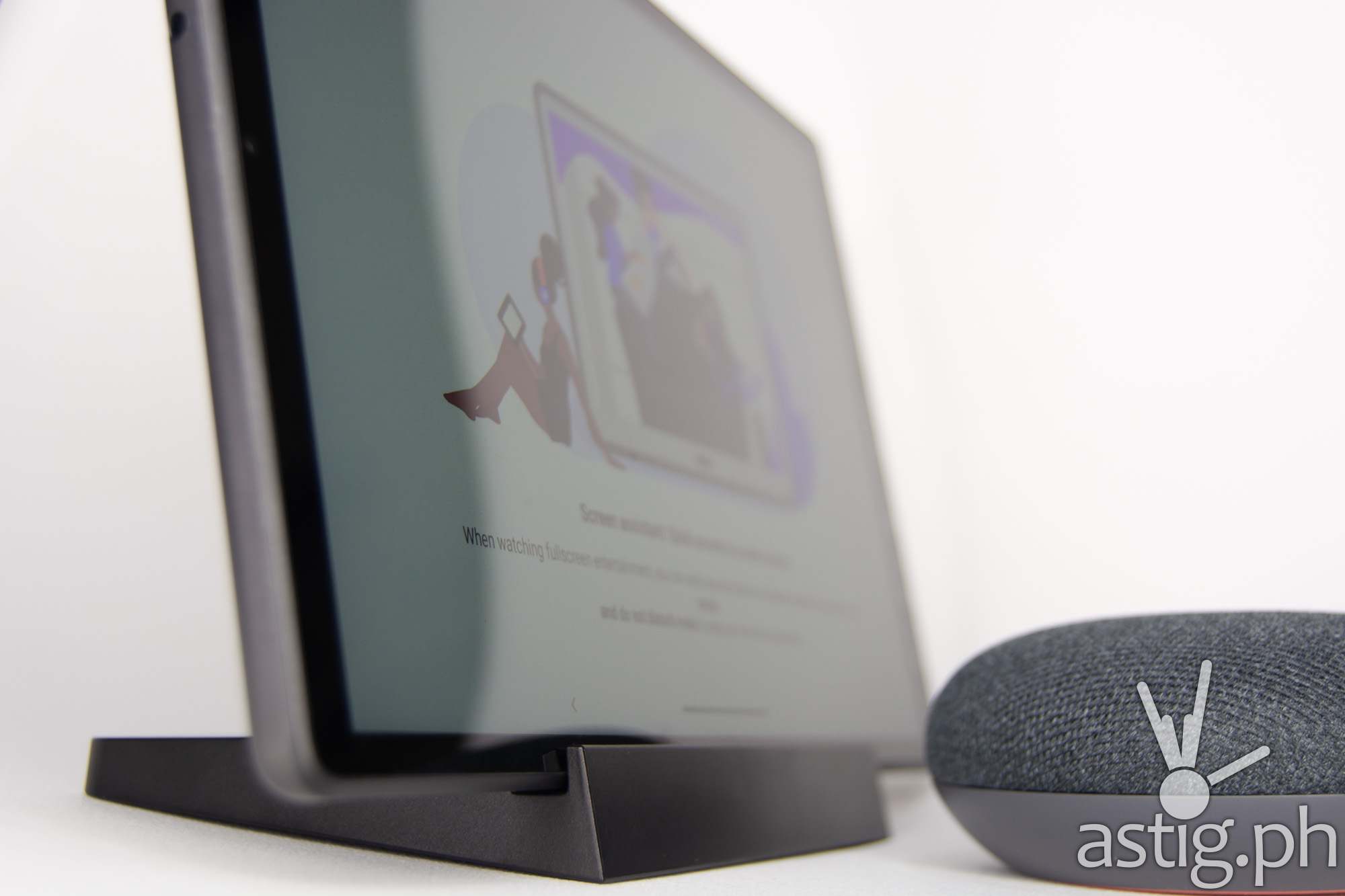 Check out the specs below, or read on for our full review of the Lenovo Smart Tab M10.
Lenovo Tab M10 FHD Plus (2nd gen) quick specs
Display: 10.3″ 1920×1200 IPS LCD
SIM + expansion: 1x Nano-SIM, microSD (dedicated)
Chipset / processor: Octa-core MediaTek P22 Tab (2.5GHz max)
Memory (RAM) + storage: 2GB + 32GB / 4GB + 64GB
Camera: 8MP (rear), 5MP (front)
Price (Philippines): Php11,990 (2GB + 32GB); Php13,990 (4GB + 64GB)
Display & build quality: Bigger screen, dual mics and speakers
The Lenovo Smart Tab M10 FHD Plus takes its design cues from its predecessor, the Lenovo Smart Tab M10.
It brings forth several improvements, most noticeably on the display area – bezels are now thinner, so overall area has been increased to 10.3 inches in addition to it now being in full HD at 1920 x 1200 pixels.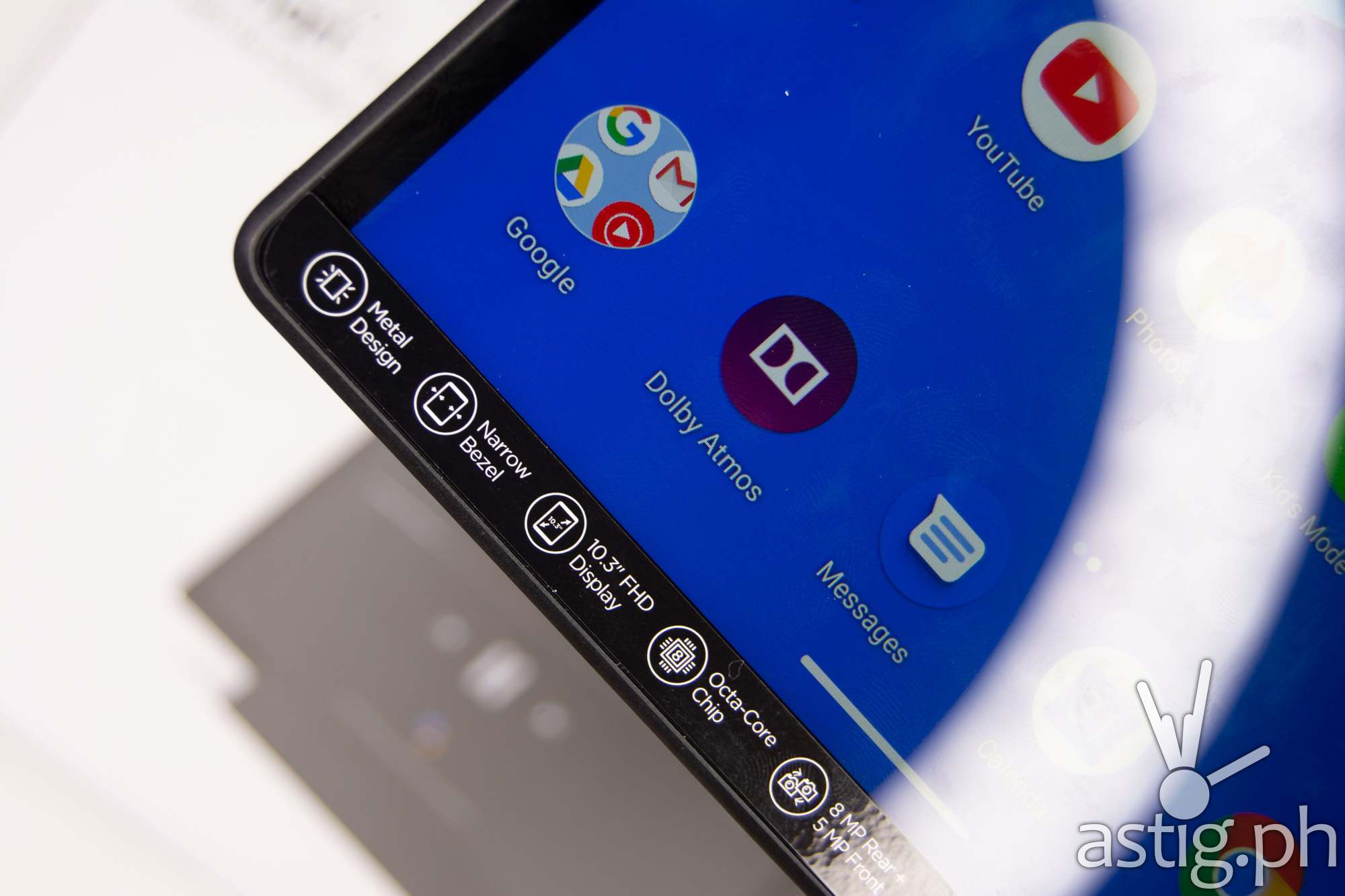 The 10.3-inch IPS LCD display panel is quite vivid and even, though we found it to be a bit too reflective and lacking in brightness.
A 5MP front-facing camera can be found centered at the top area for selfies and video calls.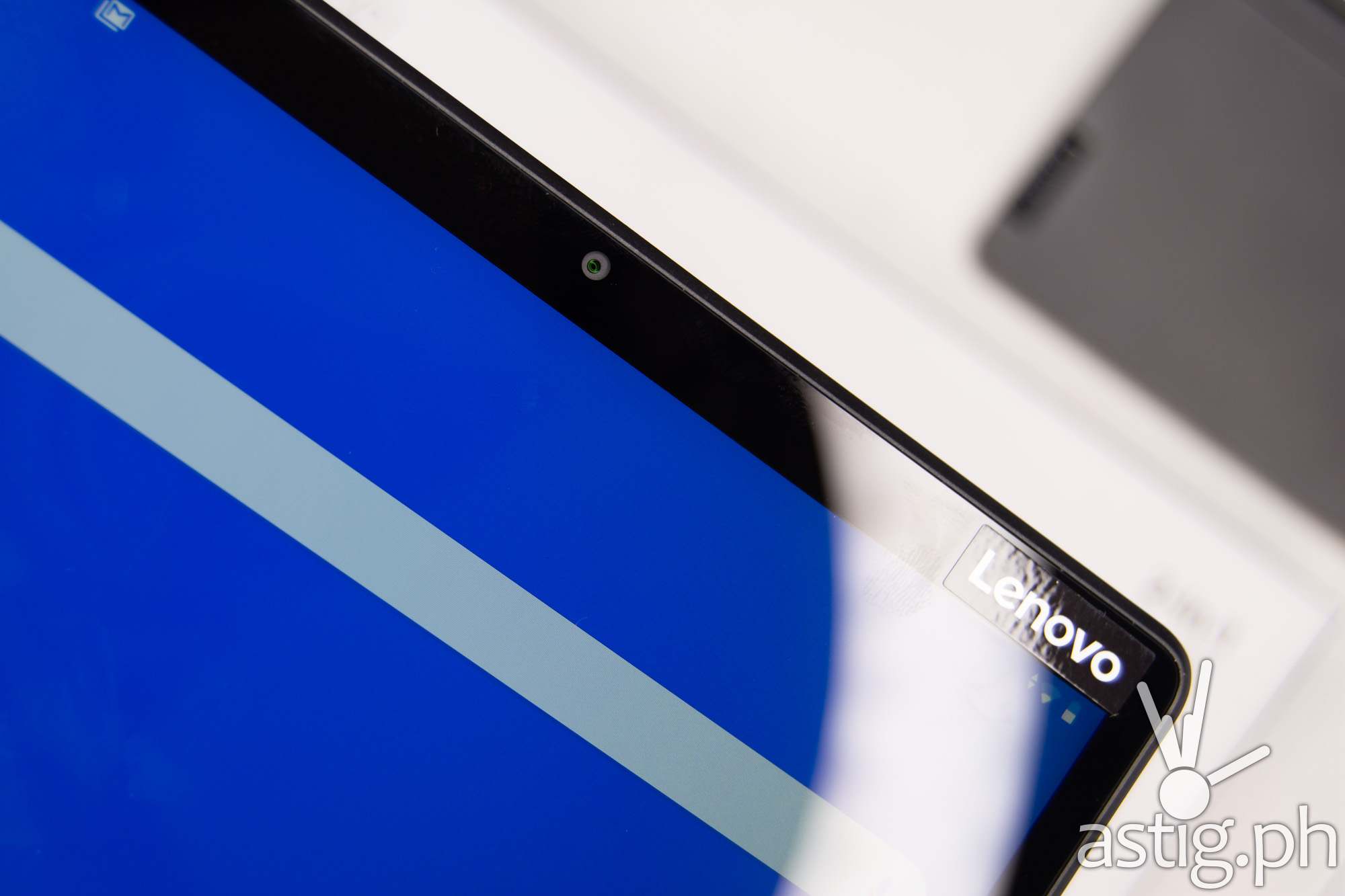 Flip it into landscape mode, and you get a pair of stereo speakers blasting off the left and right top edges, beside the 3.5mm audio jack and the USB Type-C port.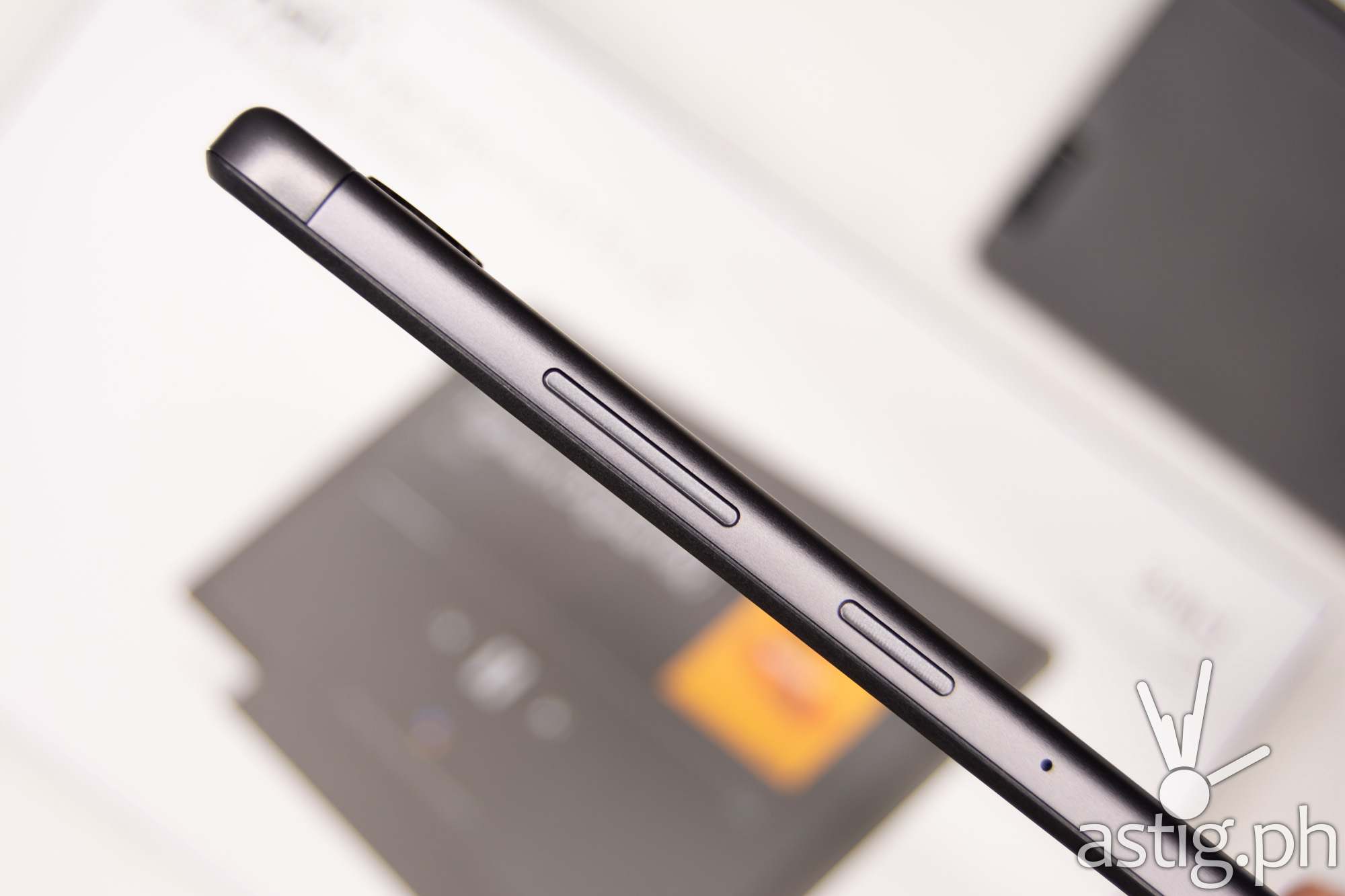 The top edge is lined with the volume rocker, power button, SIM and expansion card try, and two vents for its dual microphone.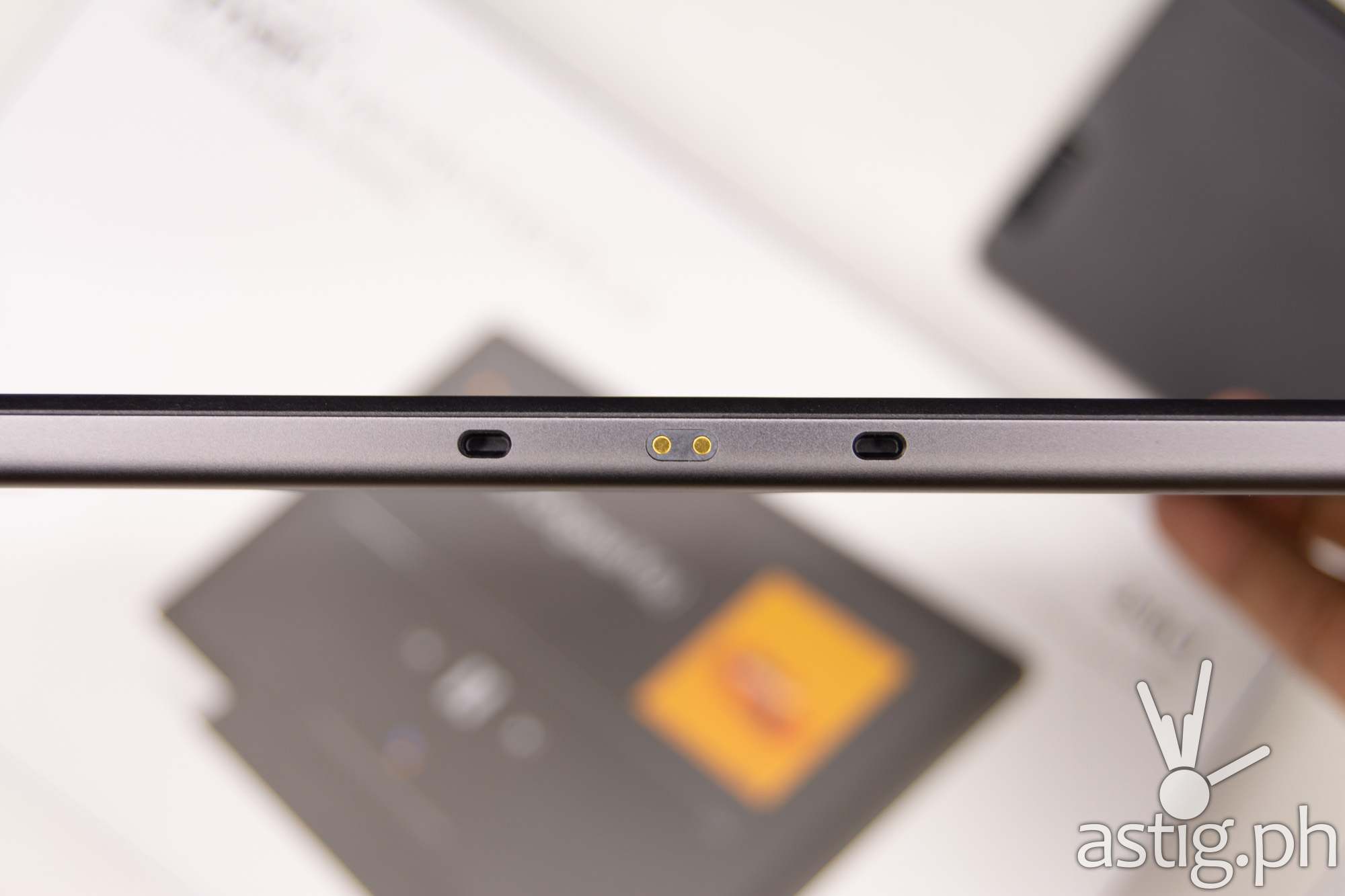 We find guiding pins and a 2-point pogo-pin at the bottom for connecting the device to the Google Smart Dock.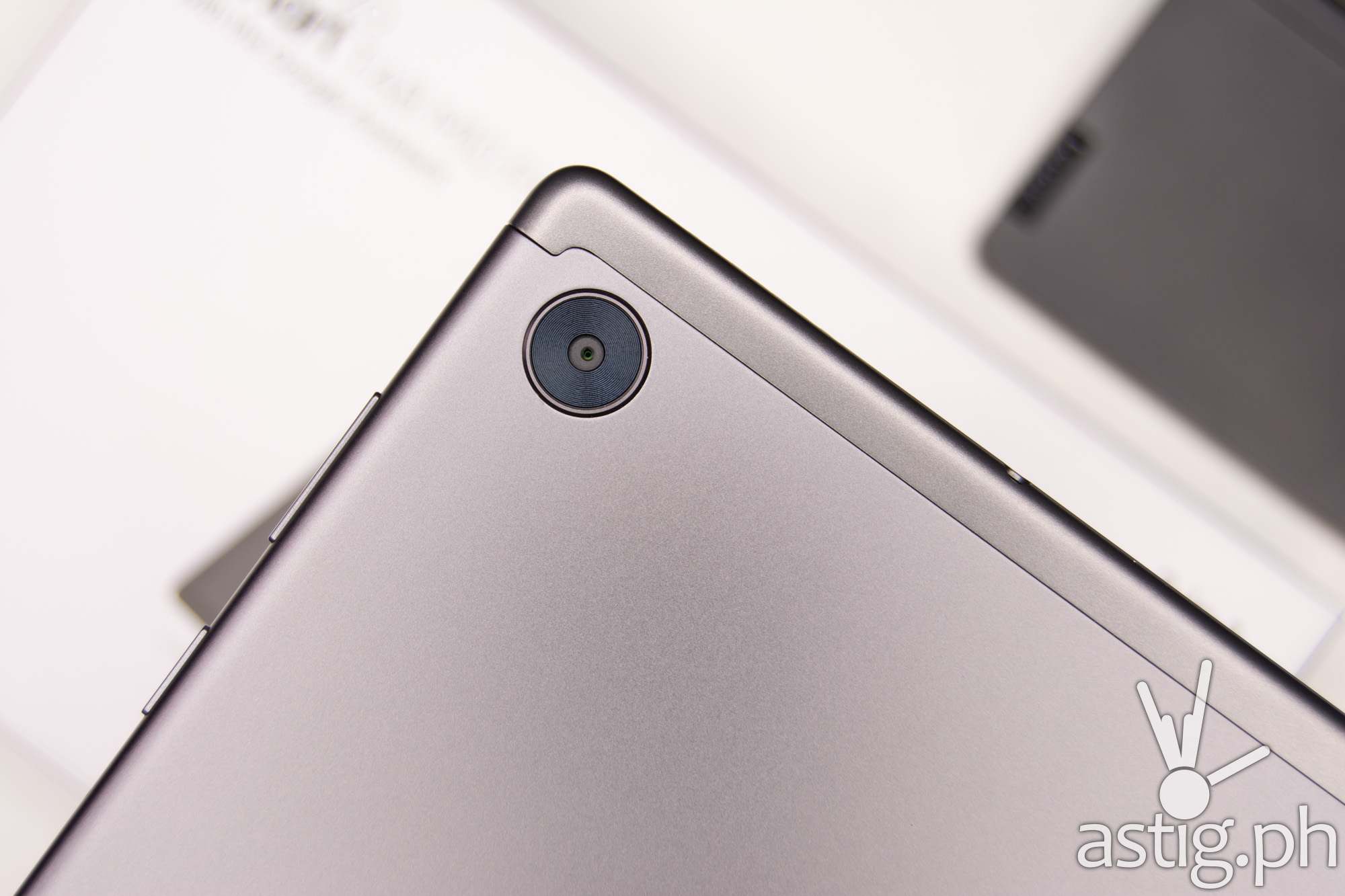 Moving to the back, we are greeted with a solid brushed aluminum chassis and an 8MP rear camera. The M10 comes in one color – Iron Grey, giving it that sleek, classic look.
Performance: All-around edutainment device
Our tablet runs on the MediaTek P22 Tab chipset, which has a 2.5 GHz octa-core CPU that maxes out at 2.3 GHz. It's not the fastest processor in the world, but it gets the job done.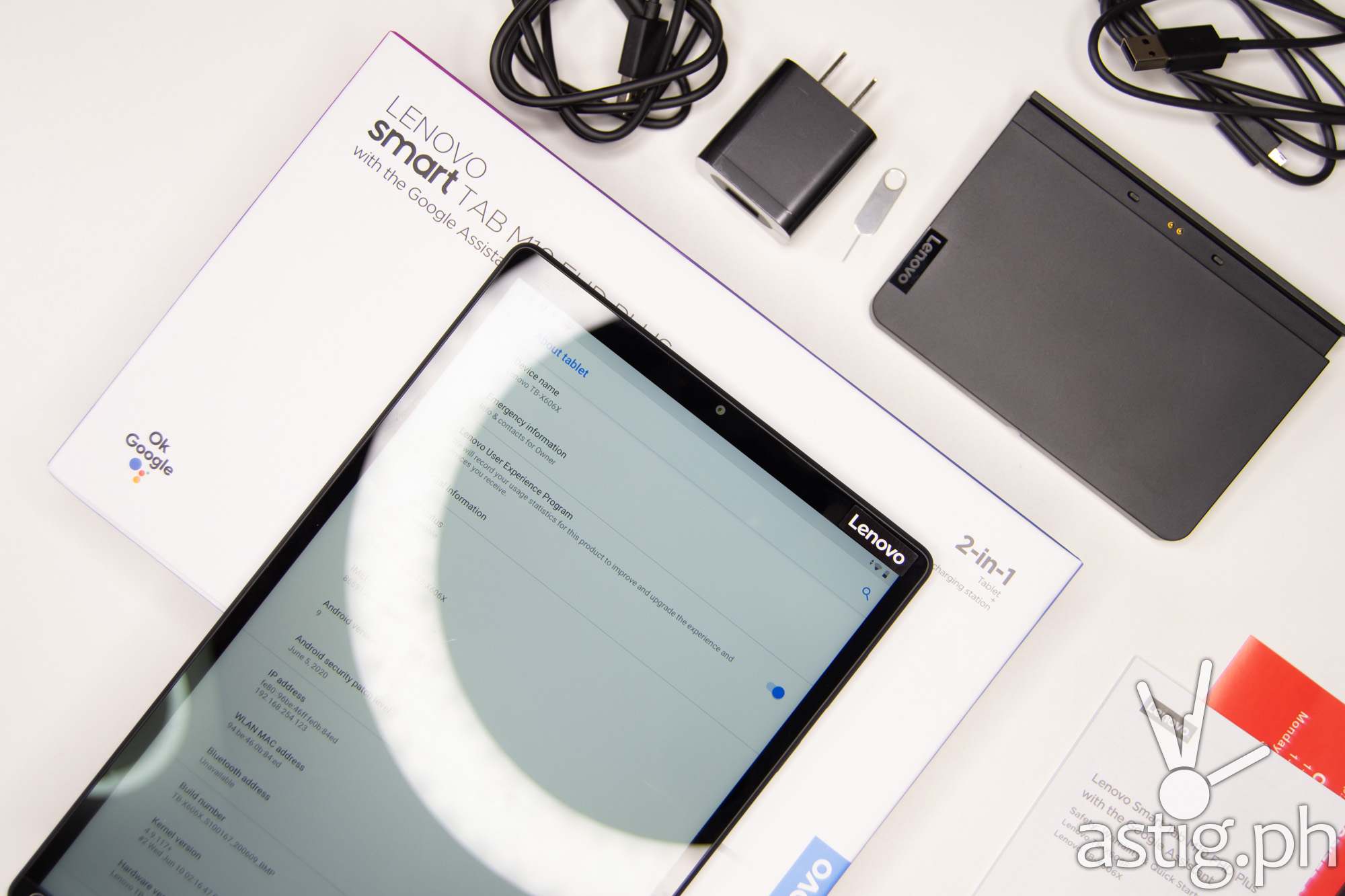 We did experience some minor stuttering in the UI – which, buy the way, is very clean and near-stock Android 9 (Pie). Although it comes with pre-loaded apps, we found most of them very useful. There's even a Lenovo App that you can access by tapping on its icon on the left side of the screen.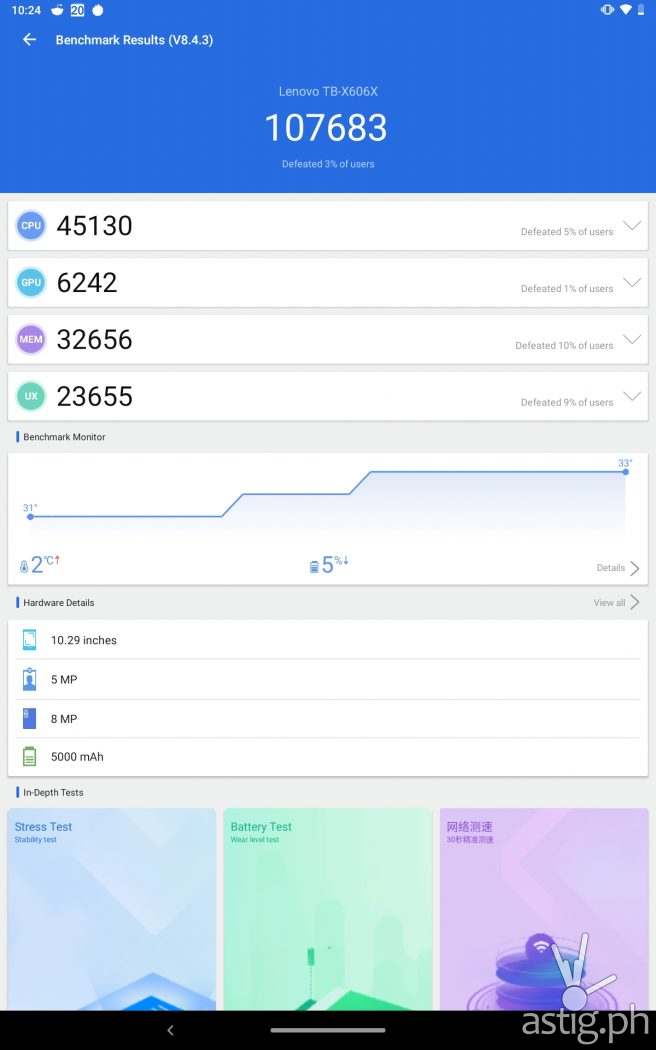 Still, the tablet could do with a faster processor and more memory. Our AnTuTu benchmark results puts it at only 107k, which is at the lower end of the spectrum, though keep in mind that this tablet is built mainly as a Google Smart Home console and an all-around educational and entertainment device.
Google Assistant: 2-in-1 smart display and tablet!
The Smart Tab M10 comes with a Google Smart Dock which is really nothing more than a stand with a 2-point pin to charge the unit while docked.
With a maximum throughput of 10 watts, it is exactly the same dock that comes with the M8, down to the Micro USB port.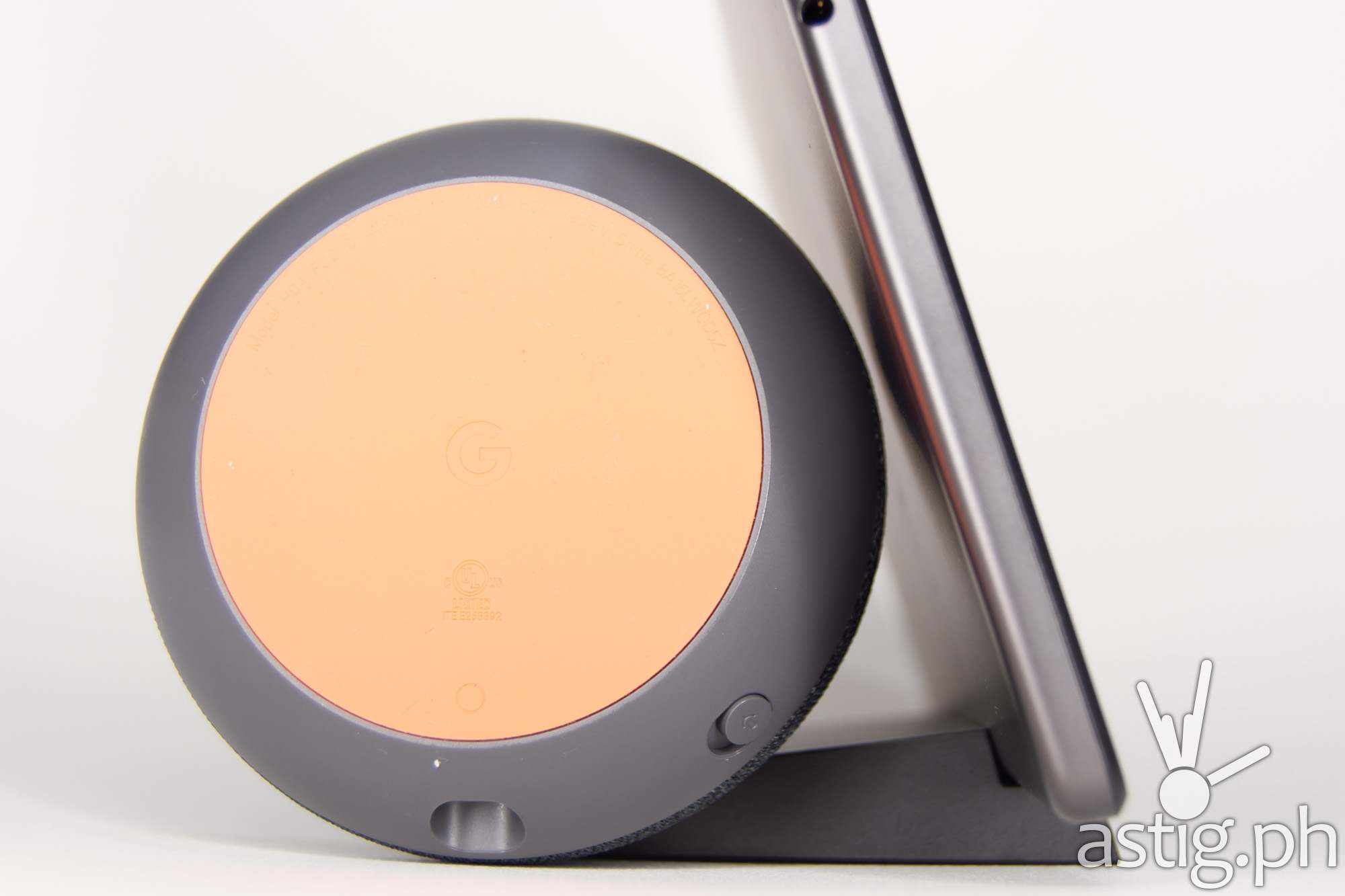 We were kind of hoping for a much higher power output and perhaps an additional set of microphones or speakers to make it more functional, similar to what you get on the Lenovo Smart Display.
As a Google Assistant-compatible smart display, the Smart Tab M10 automatically goes into ambient mode once docked, and its positioning exposes the top where the dual microphones are located, making it easy to control via voice commands.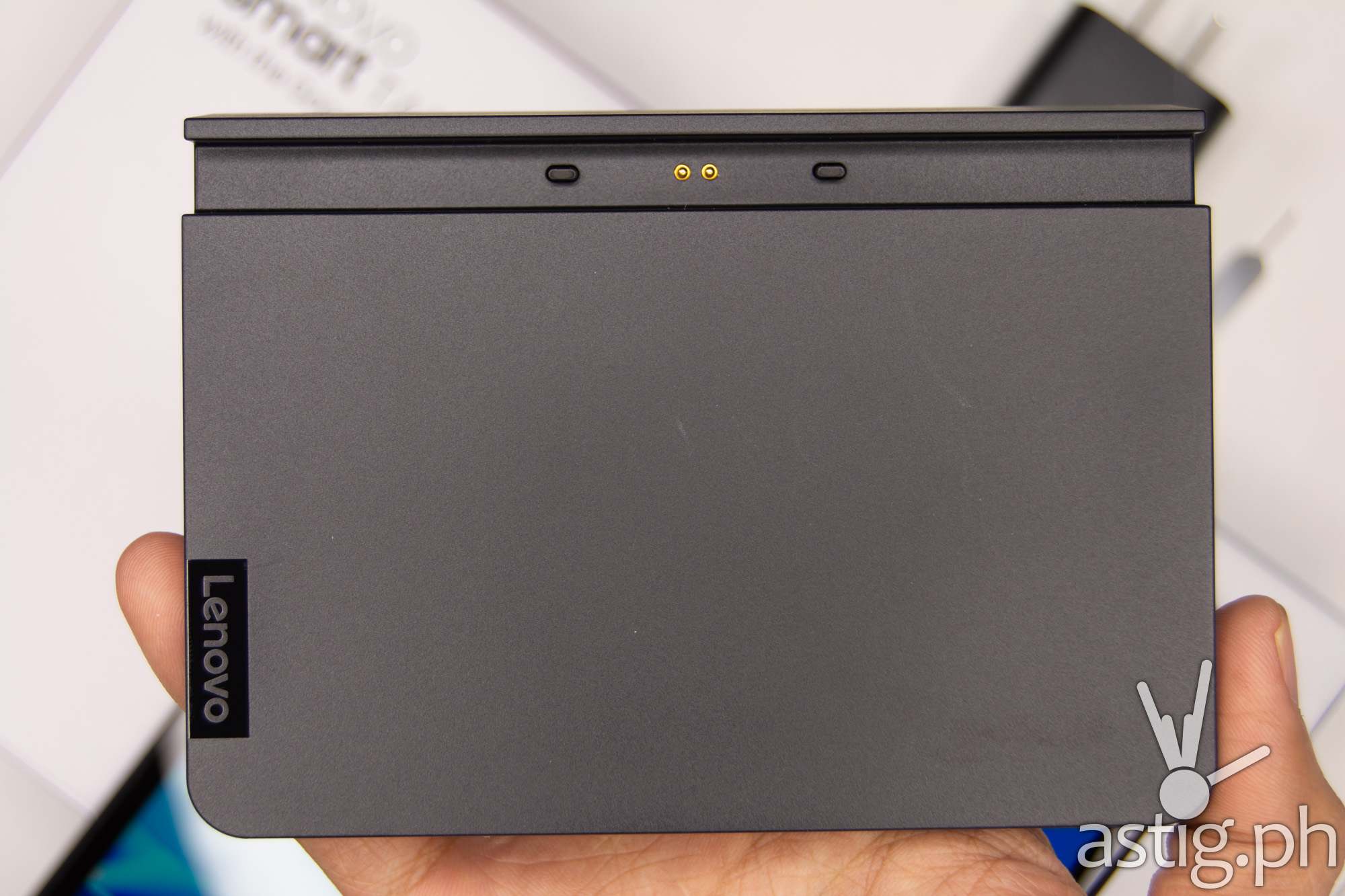 At maximum volume, the stereo speakers can get quite loud, though it lacks the punch of a dedicated loud speaker with a bigger cavity, making the lows sound flat.
Thanks to the dual speakers it can catch voice commands over loud music or noise, which to us is one the most important factors when choosing a Google Nest Hub / Google Home Hub.
Kids Mode: Great value for young families
Kids Mode is not a new feature, being present in Lenovo Android tablets since as early as the Lenovo Tab 4. However, what we get on the Tab M10 is much more refined and full of quality content and features that makes it worth money by itself.
The Kids Mode is divided into four sections: Books, Games, Cartoons, and Songs & Stories. I've seen applications like these on Google Play and they usually cost a hefty monthly subscription fee, but it's completely free on the Tab M10.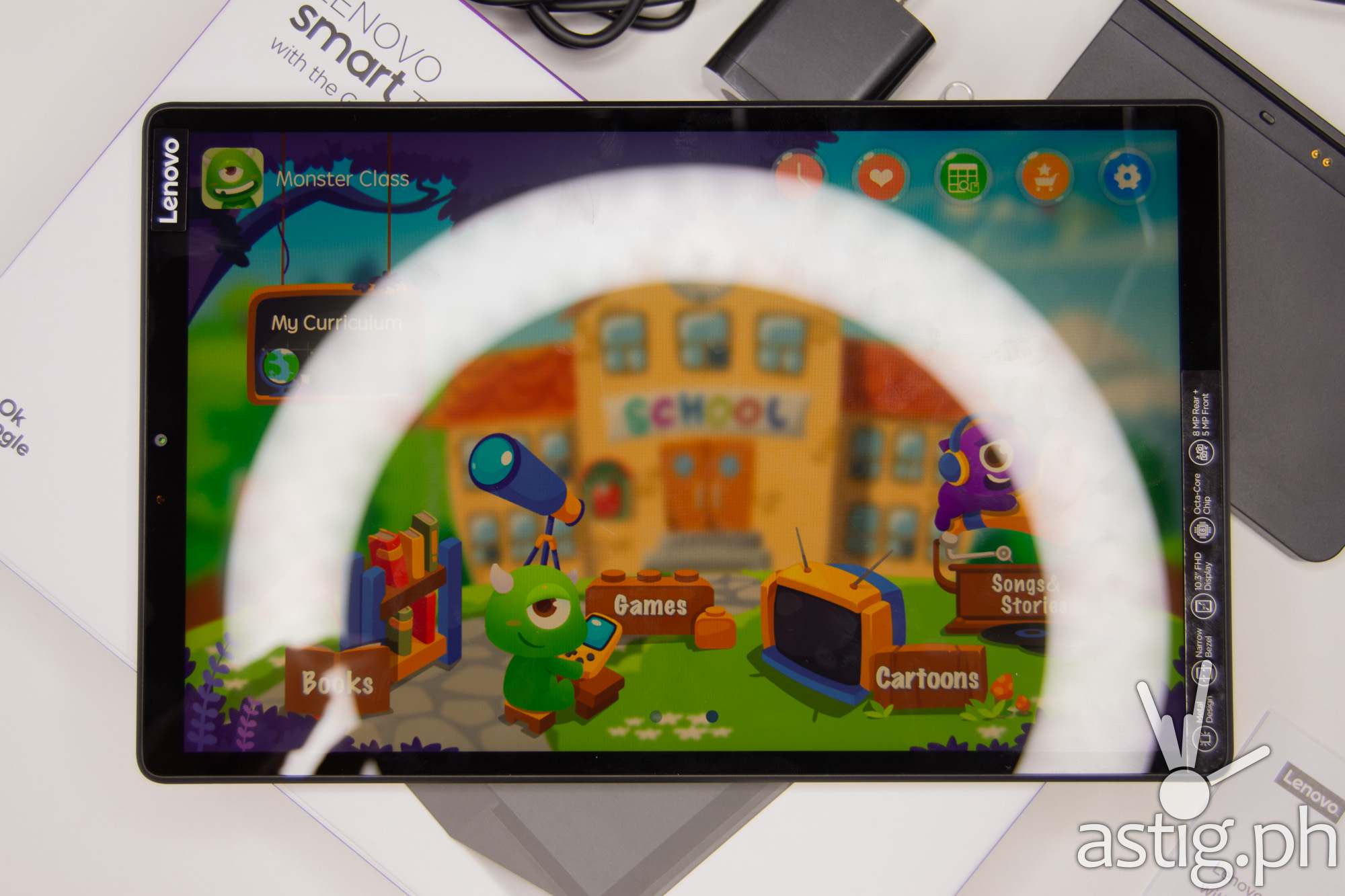 You can create multiple profiles and set restrictions so that your child won't be able to exit the application without your consent. There's even a timer to limit the amount of screen time, so you won't have to fight with your child when it's time to let go.
This piece of software alone makes the Tab M10 a solid piece of edutainment device for young children, and a good investment for young families.
Multimedia: An immersive edutainment device
Built with dual loud speakers and Dolby Atmos tuning software, the Lenovo Smart Tab M10 excels for multimedia and online learning.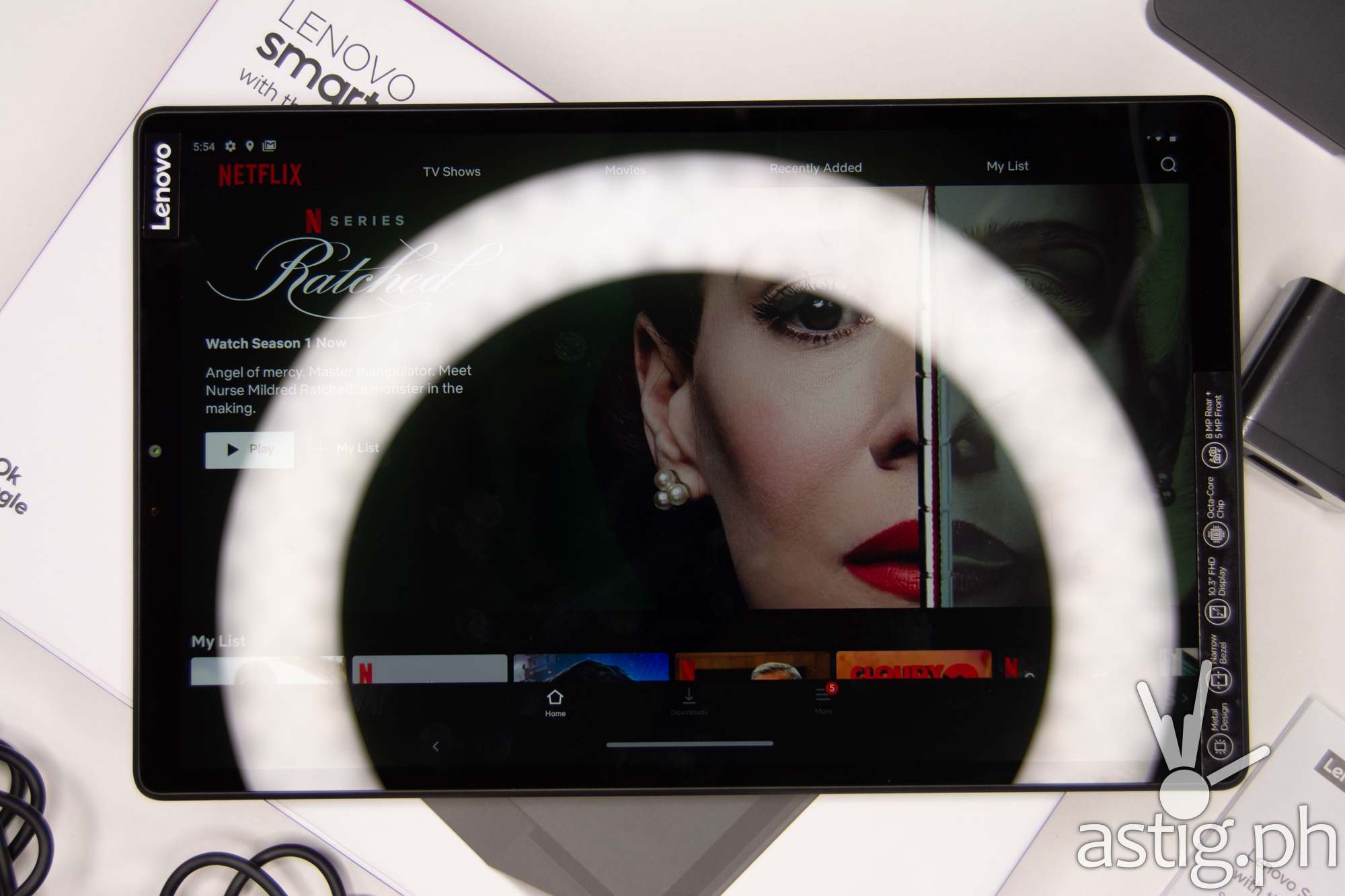 With its 10.3-inch full HD display, the M10 is fully immersive even at a distance, so you won't have to carry it around and stick it close to your face to fully enjoy multimedia content like Netflix, YouTube, or Amazon Prime videos. However, playback is capped at 720p, so you won't be able to enjoy full HD videos in all their glory.
You can keep it docked so it won't run out of batteries, and the 5MP selfie camera works well for online learning and video calls.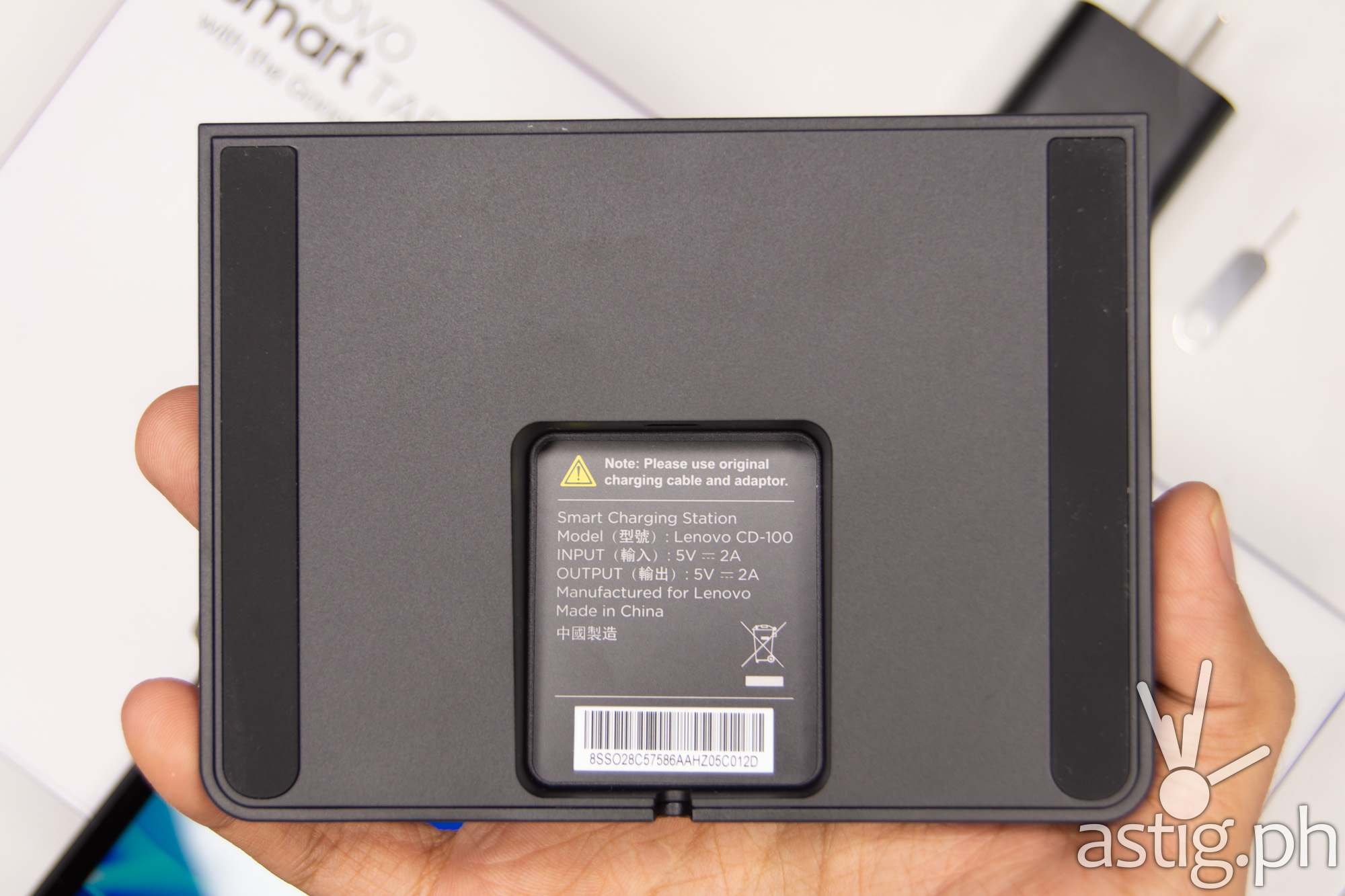 Here we found ourselves wishing once again that the Google Smart Dock did something more than just charge and keep the tablet upright. It would have been nice if there were a way to connect input devices like a mouse and a keyboard in order to transform it into a laptop of sorts.
A simple set of USB Type-A ports located at the front of the dock would have worked wonders.
Of course the next logical step up at this point would be an actual laptop, which is not as portable as the tablet form factor.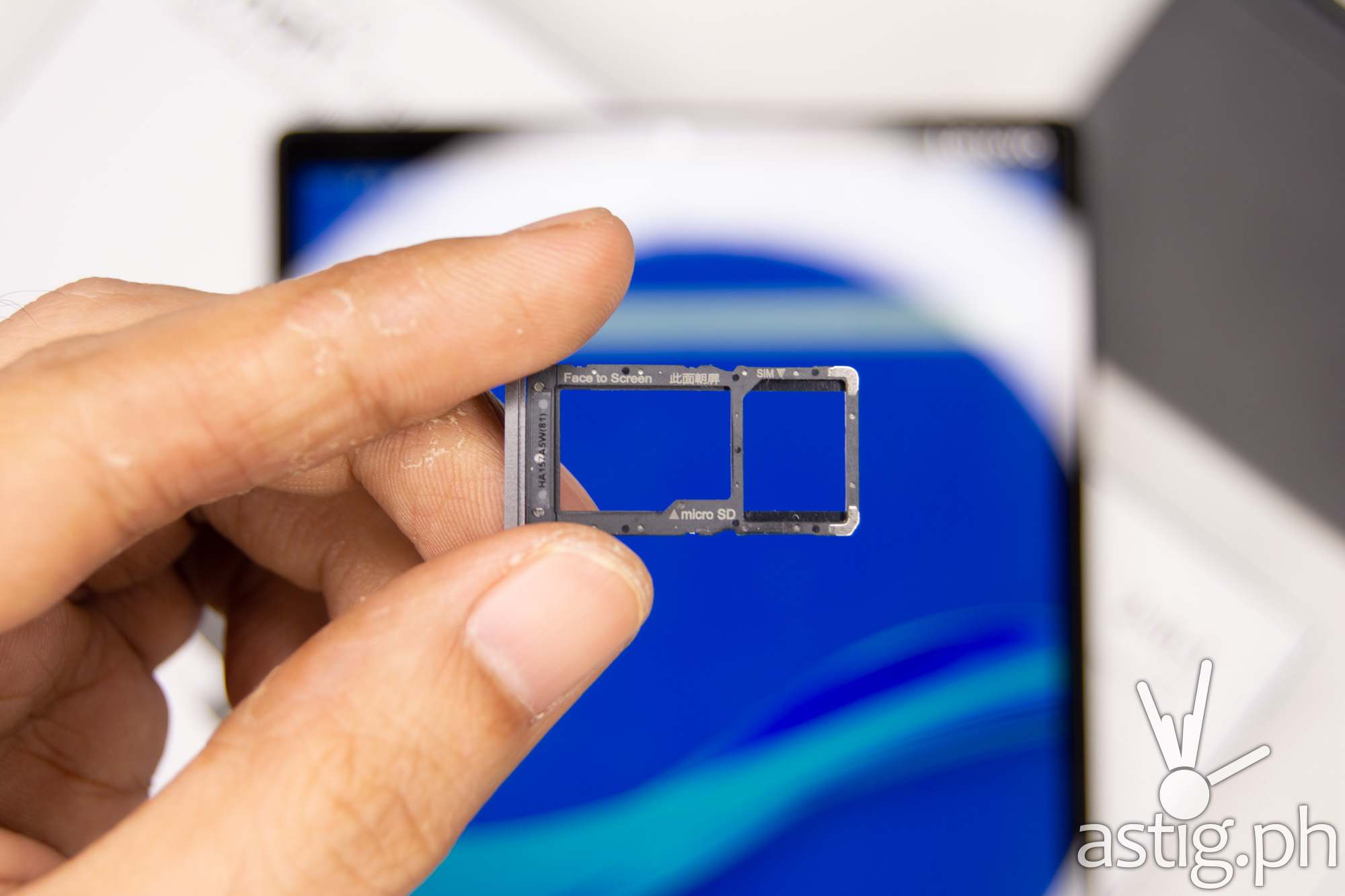 Photography: 8MP photos and 5MP selfies
For photography, the Smart Tab M10 is equipped with an 8MP rear camera and a 5MP front-facing camera which we found to be surprisingly okay despite the low resolution and lack of OIS.
In good lighting conditions, the resulting images were quite bright – perhaps too bright, as some of the lighter areas end up being overblown.
Both sensors struggle under poor lighting conditions, producing noisy and grainy images. It doesn't have Night Mode or image stacking, so forget about taking photos at night – they end up completely dark and unusable.
Gaming: Yes, it can but keep it on low
Did we try actually to game on a tablet? Hell yeah we did.
On our reference game Marvel Super War, the Smart Tab M10 barely made 30FPS with everything on the lowest settings. It is still playable, and provides a ton of screen real estate for especially for MOBA games where characters are usually small and far away.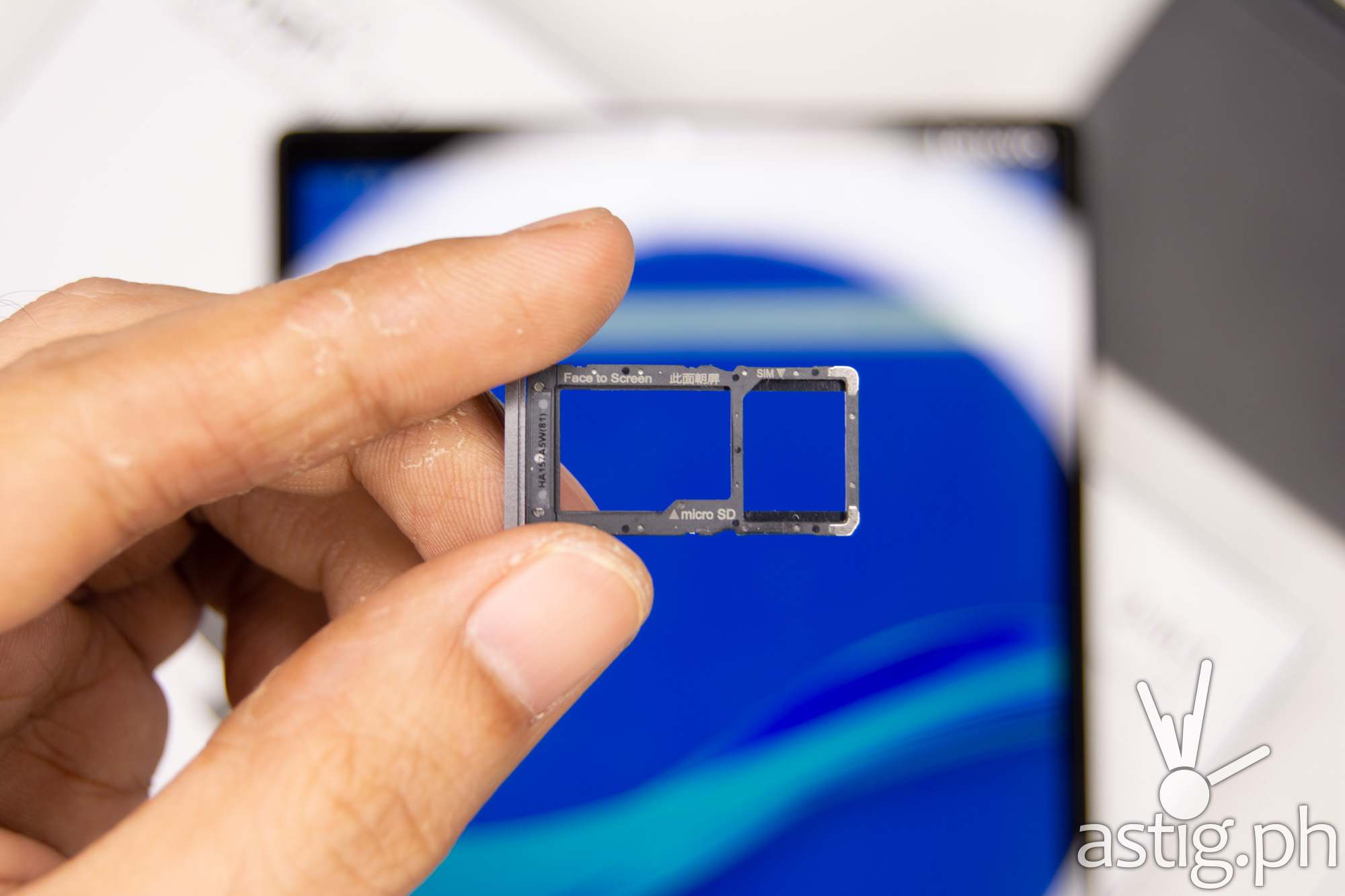 If you want to play 3D games though, you will be limited in your selection to well-optimized mobile games like Mobile Legends, and you will be running everything in the lowest setting possible.
Because of limited resources, loading screens can take a while, but it will get there eventually.
Closing thoughts: A viable Google Display replacement
As a 2-in-1 device, the Lenovo Smart Tab M10 proves to be a viable Google Home Hub replacement and all-around Android tablet. Features like the dual microphone and stereo loud speakers make it a good option for online learning and enjoying multimedia content.
It does struggle in performance and photography, and the Google Smart Dock is nothing more than a charging stand, and the charging speed is limited to only 10W of power.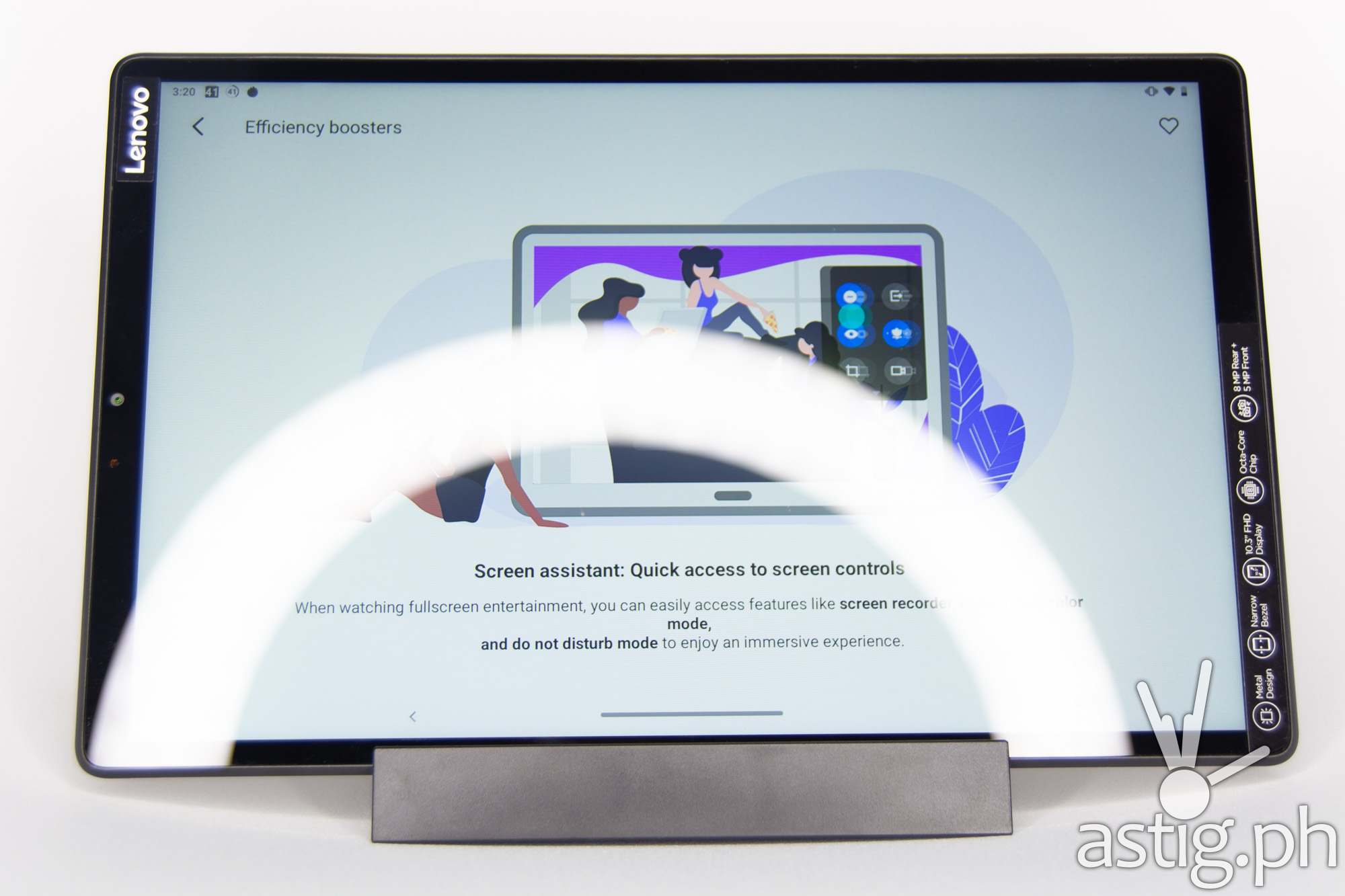 In the Philippines, you can get the Lenovo Smart Tab M10 for Php11,990 (2GB + 32GB), which puts it within range of branded Android tablets, however, it offers something more in the form of the Google Smart Dock which instantly turns it into a Google Home Hub.
For young families, it comes with Kids Mode which is an excellent value added feature and by itself should be worth a considerable amount for what it does.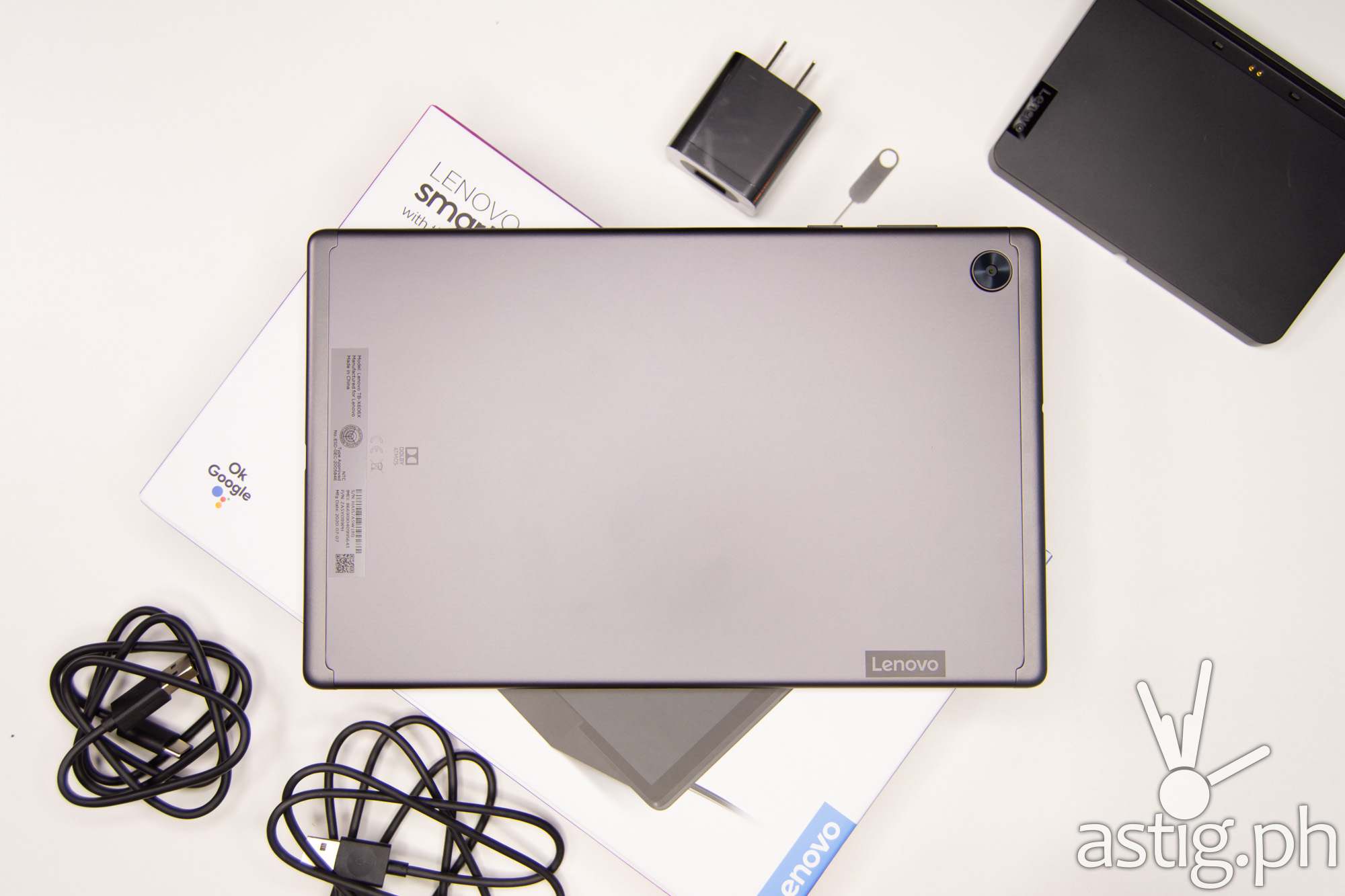 Lenovo Tab M10 FHD Plus (2nd gen) specs (Philippines)
Display: 10.3″ 1920×1200 IPS LCD
SIM: 1x Nano-SIM
OS: Android 9 (Pie)
Chipset (SoC): MediaTek P22 Tab
Processor: 2.3 GHz octa-core A63 (4×2.3 GHz + 4×1.6 GHz)
Memory (RAM) + storage: 2GB + 32GB / 4GB + 64GB, LPDDR4, eMMC
Expansion: MicroSD (dedicated, up to 256 GB)
Camera: 8MP (rear), 5MP (front)
Communications: 2.5/5GHz Wi-Fi 802.11 b/g/n/ac, Bluetooth 5.0
Audio: dual stereo speakers, Dolby Atmos, 3.5mm audio jack
Battery: 5,000 mAh, 10W
Color: Iron Grey
Price (Philippines): Php11,990 (2GB + 32GB); Php13,990 (4GB + 64GB)