It seems the word "roll" is a lucky term lately since mega popular K-pop boy group BTS included it in the chorus of their multi-week smash hit Billboard Top 100 #1 and third English song, "Butter".
"Side step, right-left, to my beat
High like the moon, rock with me, baby
Know that I got that heat
Let me show you 'cause talk is cheap
Side step, right-left, to my beat
Get it, let it roll!"
Back here in Manila, a risky food group of company have also just recently opened to the public, Shanghai's delightful Liang Crispy Roll, at the 4th Level Cinema area of SM Aura Premier, their first ever branch here in the PH.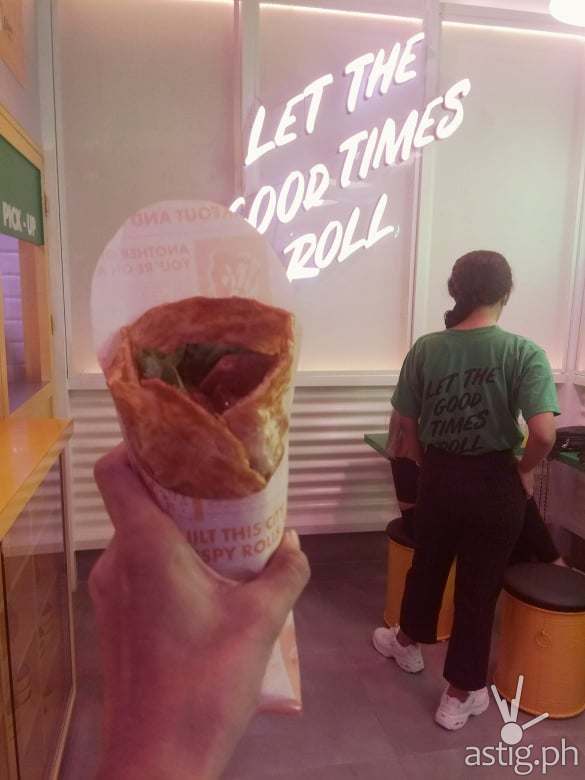 And their foodie battlecry is "Let the Good Times Roll"
For avid foodies and travel bugs who've been to Malaysia, South Korea, Indonesia, Japan, Taiwan, USA, Germany, New Zealand, Spain, United Kingdom and Australia, to mention a few,this multi-layered flaky roll looks and tastes very, very familiar.
With gratitude, yours truly was among those who got first dibs of what Liang Crispy Roll PH has to offer its Pinoy snack lovers. I skipped lunch so my wonder tummy would have enough space during the fun and yummy rolled sandwich wraps adventure featuring six well-researched variants carefully crisped right before your very eyes!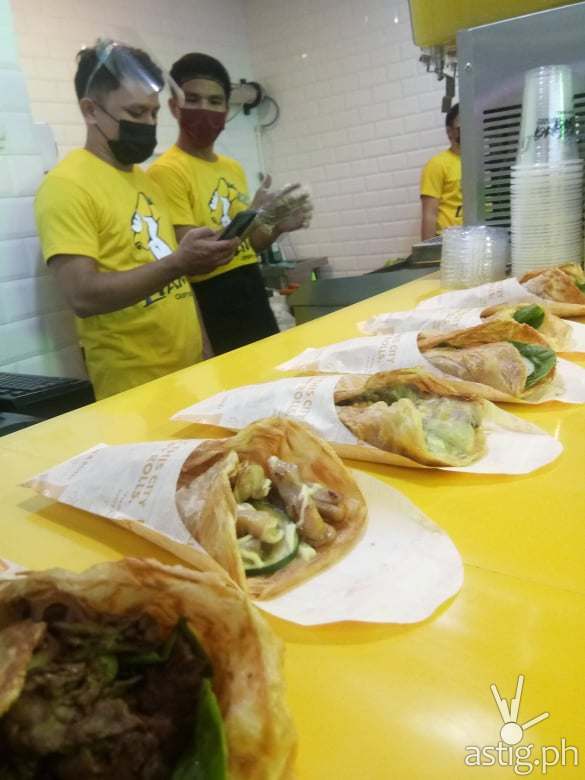 The curious in me asked the very young, hands on and hardworking CEO of Fredley Group of Companies, Avin Ong, how he and his team encountered Liang Crispy Roll?
"We discovered this crispy roll during a local Food Expo in 2019, that was pre-pandemic, and we liked the concept," shared millenial CEO Avin.
It was a pretty unique concept 'coz the roll wrap is not your typical Mexican tortilla or Middle Eastern/Meditteranean pita bread. The multi-layered golden wrap has similar croissant-like flaky features served with sweet and savory meat or vegetable fillings.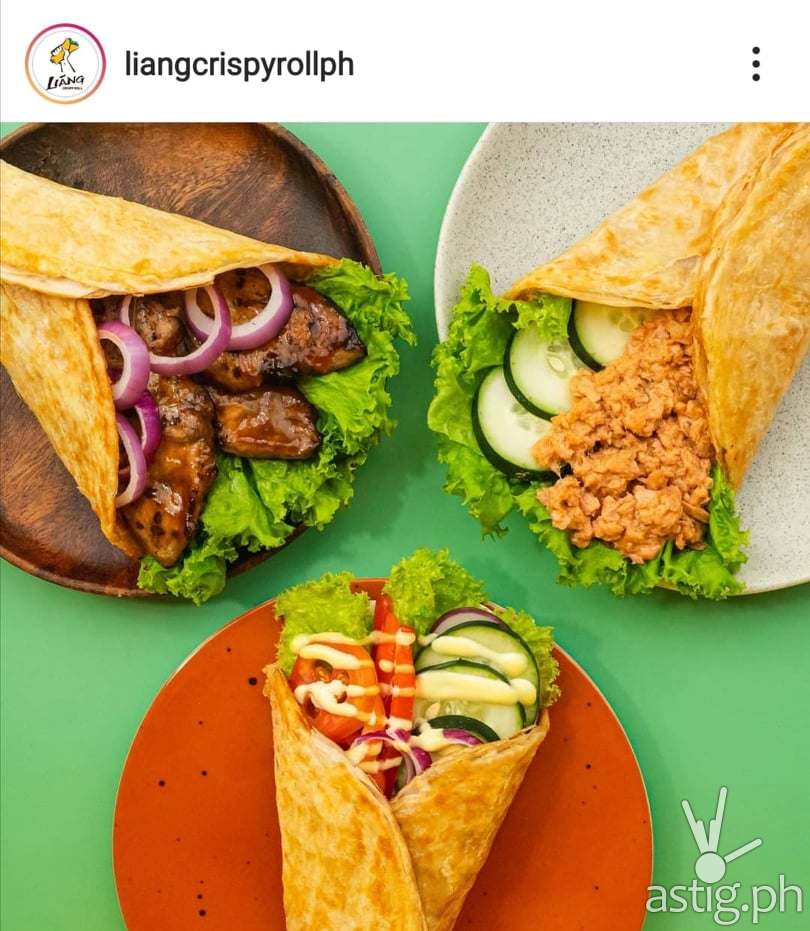 Here's five awesome reasons why Liang Crispy Roll is a MUST TRY and EAT delicacy here in Pinas:
CONCEPT
Liang Crispy Roll boasts of existing in 12,800 cities globally and having served billions of sandwich rolls for the past 15 years. It comes as a Chinese breakfast street food inspired by shou zhua bing thus was born a crispy pancake wrap with inclusion of localized delish fillings created by Chai Lei.
MENU
According to CEO Avin, their R&D group came up with the various flavor variants well-loved by Pinoys. Whether you're vegetarian or meat lovers, there is a crispy roll meal for all. Special mention to the Prince Castle contact grill that is patented. His personal favorites are Pork BBQ and 5 Cheese Melt.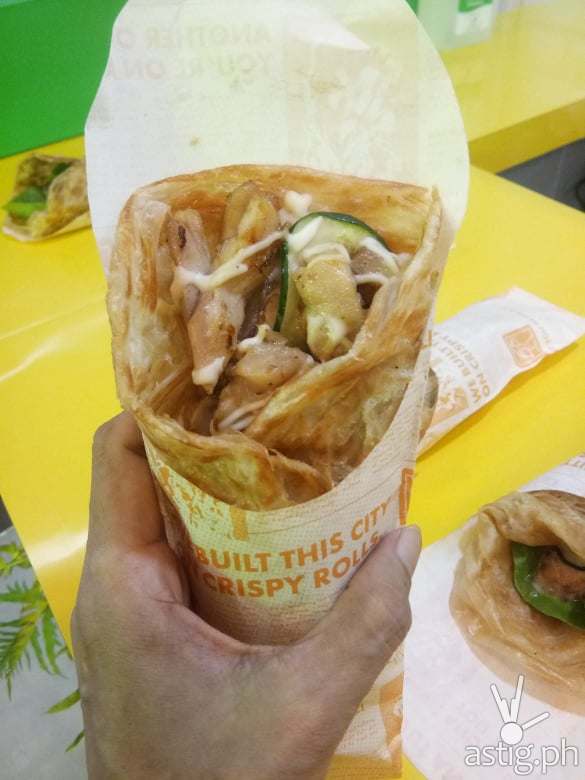 Veggie Delight
P95
Crispy Roll, Bell Pepper, Lettuce, Tomato
5 Cheese Melt
P125
Crispy Roll, American Cheese, Cream Cheese,
Cheddar, Mozzorella, Parmesan, Lettuce
Chunky Tuna
P125
Crispy Roll, Tuna, Lettuce, Cucumber
Grilled Chicken
P125
Crispy Roll, Grilled Chicken, Lettuce, Cucumber
Pork BBQ
P145
Crispy Roll, Barbecue Pork, Lettuce, Onions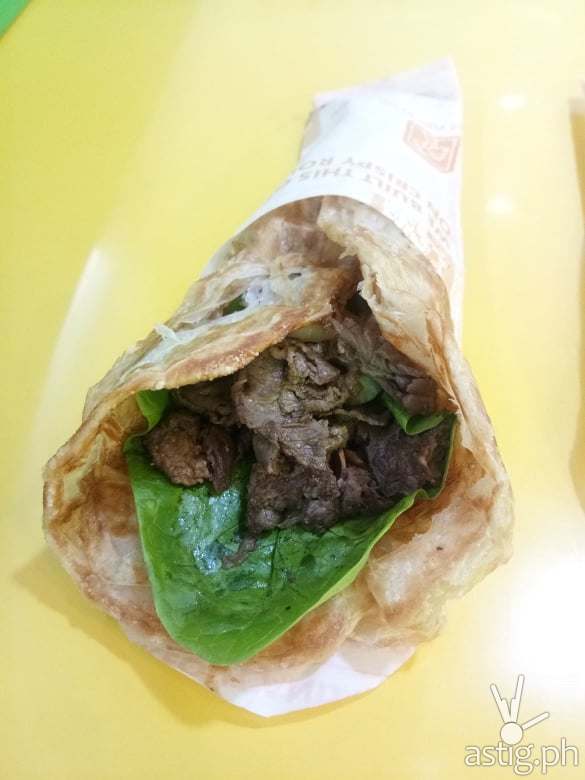 Angus Beef Steak
P145
Crispy Roll, Angus Beef Steak, Lettuce, Onions
Sauces: Garlic and Red Sauce
Drinks: Dalandan and Chilled Tea @P80
PRICE
The price range of P80 to P145 is reasonable enough considering the ingredients are high grade and the scallion pancake is directly imported from Shanghai. Pricing is also comparable when you order your favorite Macao Imperial Tea flavors.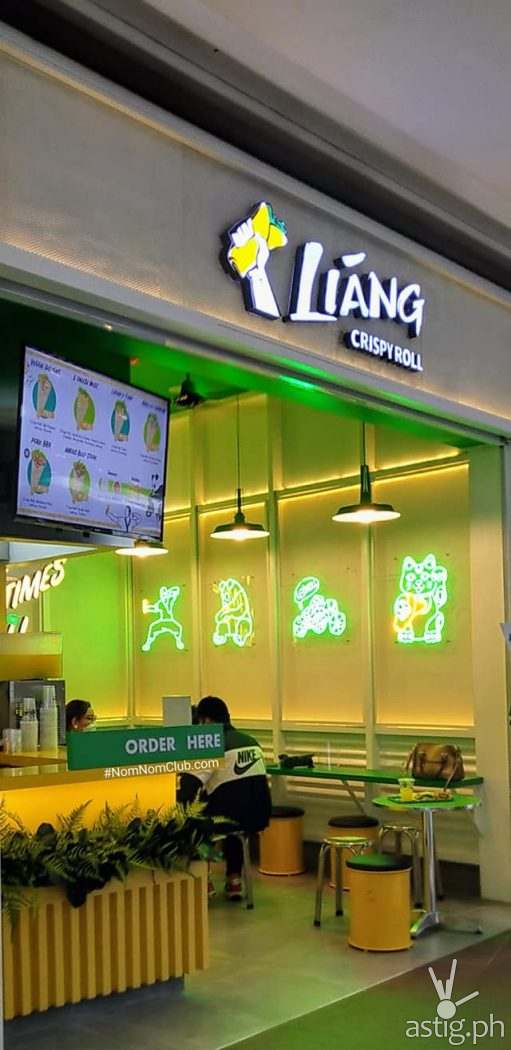 STORE AMBIENCE
Liang Crispy Roll is considered as an ideal on-the-go meal or snack that's why the physical store at SM Aura Premier is just right for that purpose. The manageable eating corner can sit six to seven customers at a time if you want to have a quick break from mall shopping. The store is also bedecked with animated images of famous Chinese characters. You will like the Let the Good Times Roll corner which doubles as a perfect photo op of you proudly holding and eating a yummy crispy roll. Post and share on your Facebook and Instagram.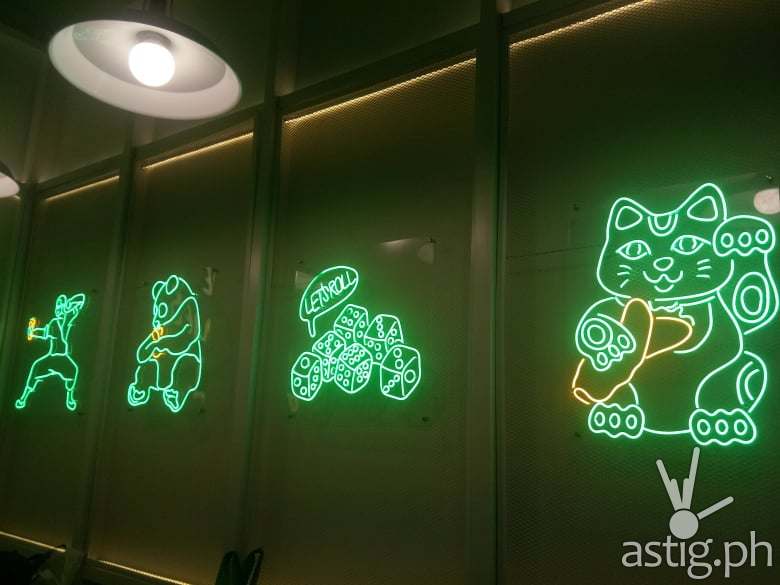 FGC's MAGIC TOUCH
Six years into the food business, Fredley Group of Companies acquired the rights to Liang Crispy Roll prior the pandemic. Led by it's dual Master's Degree holder and award-winning CEO Avin Ong, FGC rose from its humble start and now has several restaurants under its belt– Macao Imperial Tea, Mitasu Yakiniku, Nabe Japanese Izakaya And HotPot, Hosaku
International Buffet, NYFD, Maison Kitsune and Cafe Kitsune with 250 branches nationwide.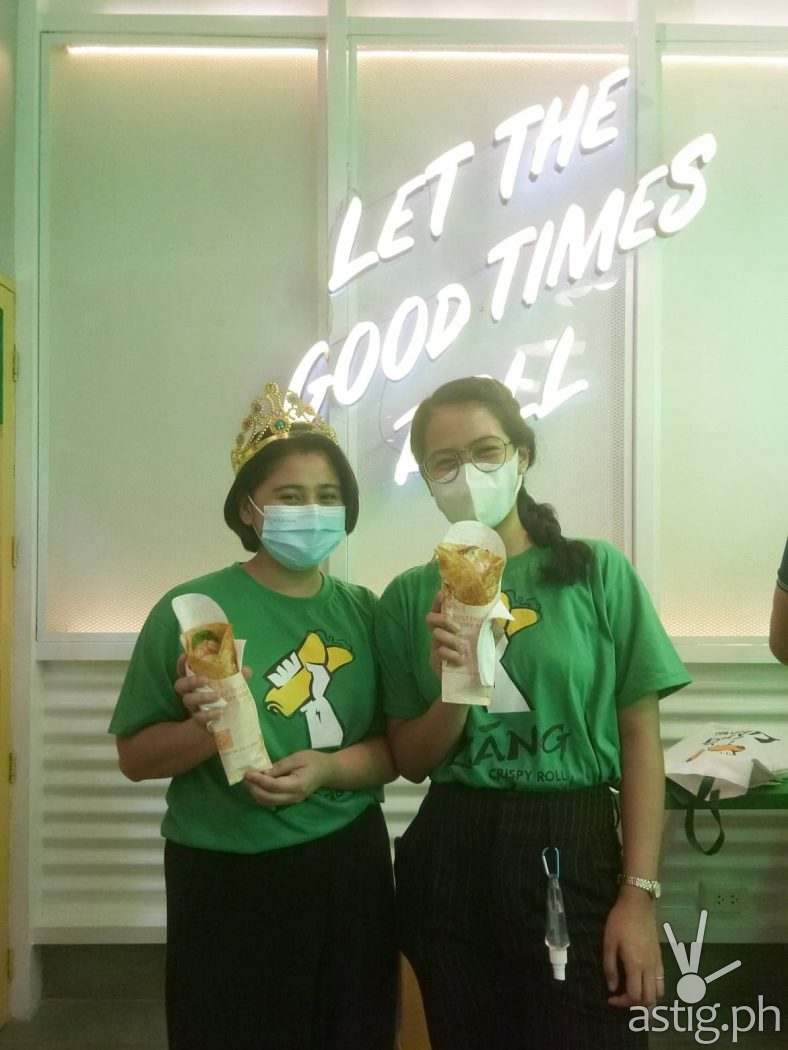 "Opening in the pandemic is really difficult. We wanted to give people more jobs, more opportunities. We have a vision for Fredley to go on IPO by 2025 and this is one of the reasons why we are getting a lot of exciting concepts," concludes Ong.
My personal Top 3 favorites among the six meals are Chunky Tuna, Grilled Chicken and 5 Cheese Melt. Omgeeeee, those five cheeses really worked their wonder in my mouth! In fact, all six are really worth the munch.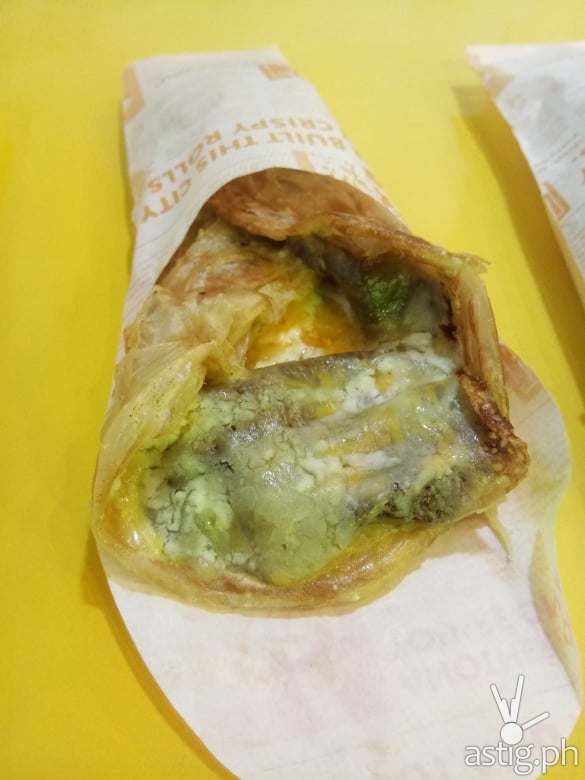 For it's grand opening day salvo, the store gave away a year's supply token of Liang Crispy Roll to the first 30 customers and a whole day Buy One Get One promo.
Despite this trying pandemic period, we admire and salute Mr Avin Ong, his team and group of companies for bringing in new food stores like Liang Crispy Roll in the PH which is a positive sign that good times are about to roll once again!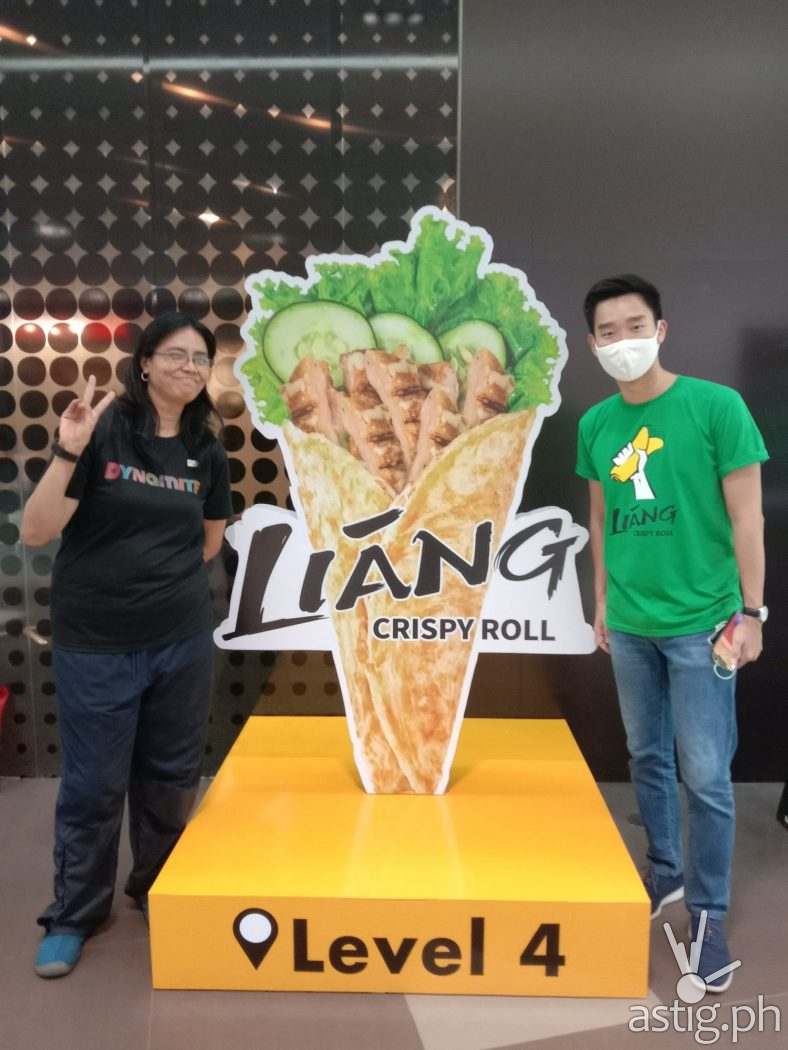 So….let's live, eat and rock & roll !!!
For updates and upcoming promos, like Liang Crispy Roll PH Facebook page https://www.facebook.com/LiangCrispyRollPH and follow them on Instagram @liangcrispyrollph .