For creatives and content creators like us, choosing the right monitor can be though. You need size and good picture quality, which can often be pricey. However, the 25-inch LG UltraWide has a full HD 1080p IPS LCD panel with over 99% sRGB. Best of all, it is priced competitively at Php12,699 which is as bang-for-the-buck as you can get for an LG monitor.
The price tag might be low enough to get two of them for a stacked or side-by-side setup, so we got our hands on it to see how it holds up.
Read on as we review the LG 25UM58 UltraWide monitor.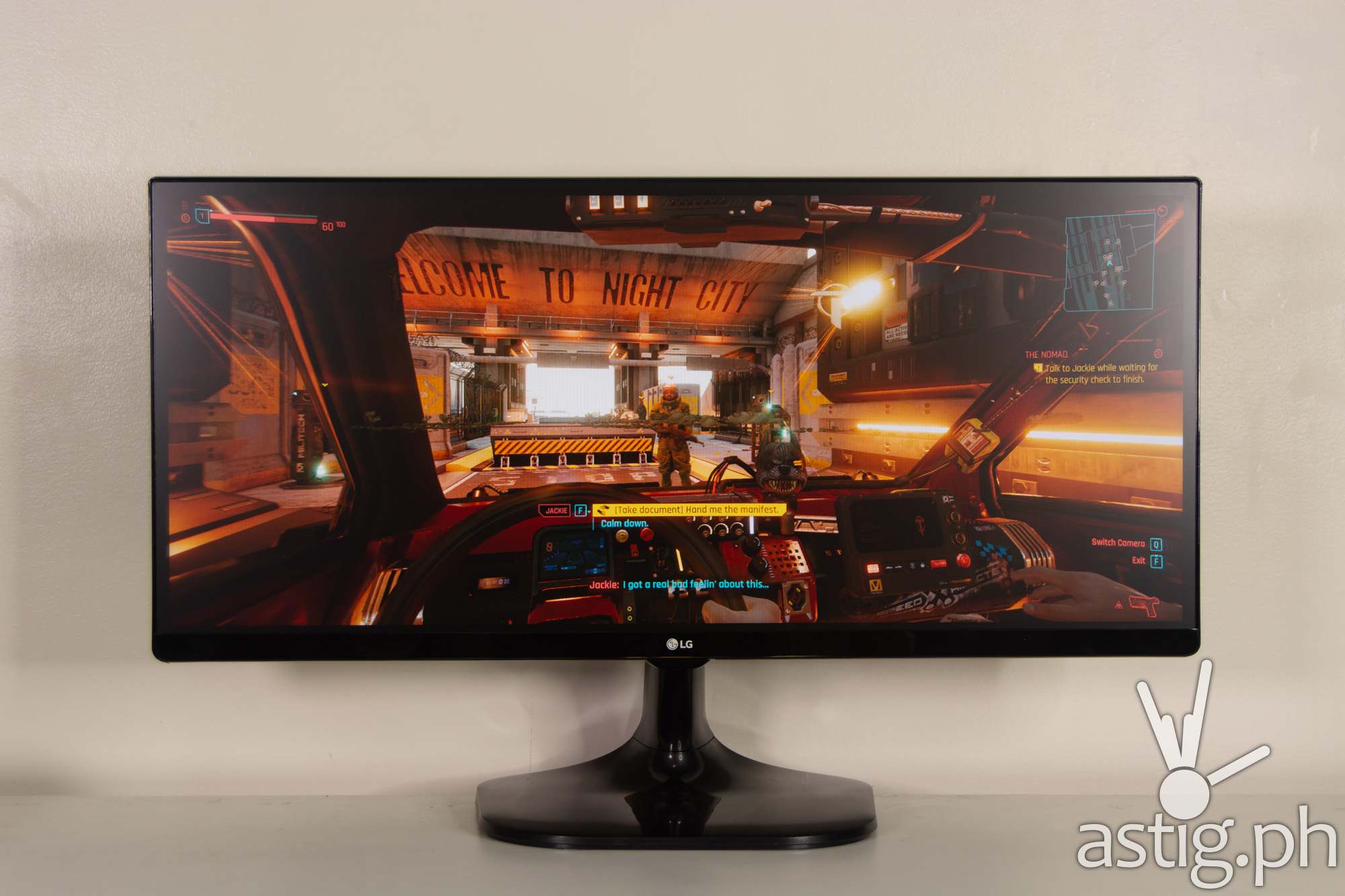 Build quality, design
Design-wise, the LG 25UM58 is pretty straight forward and functional. The display panel is encased in a glossy plastic chassis and held up on a thick stand made of the same glossy, plastic material. It's used everywhere, including the base and the chin which can be distracting at times since it's so big and it just reflects everything.
You get used to it eventually, but we highly suggest facing the screen away from any bright sources of light.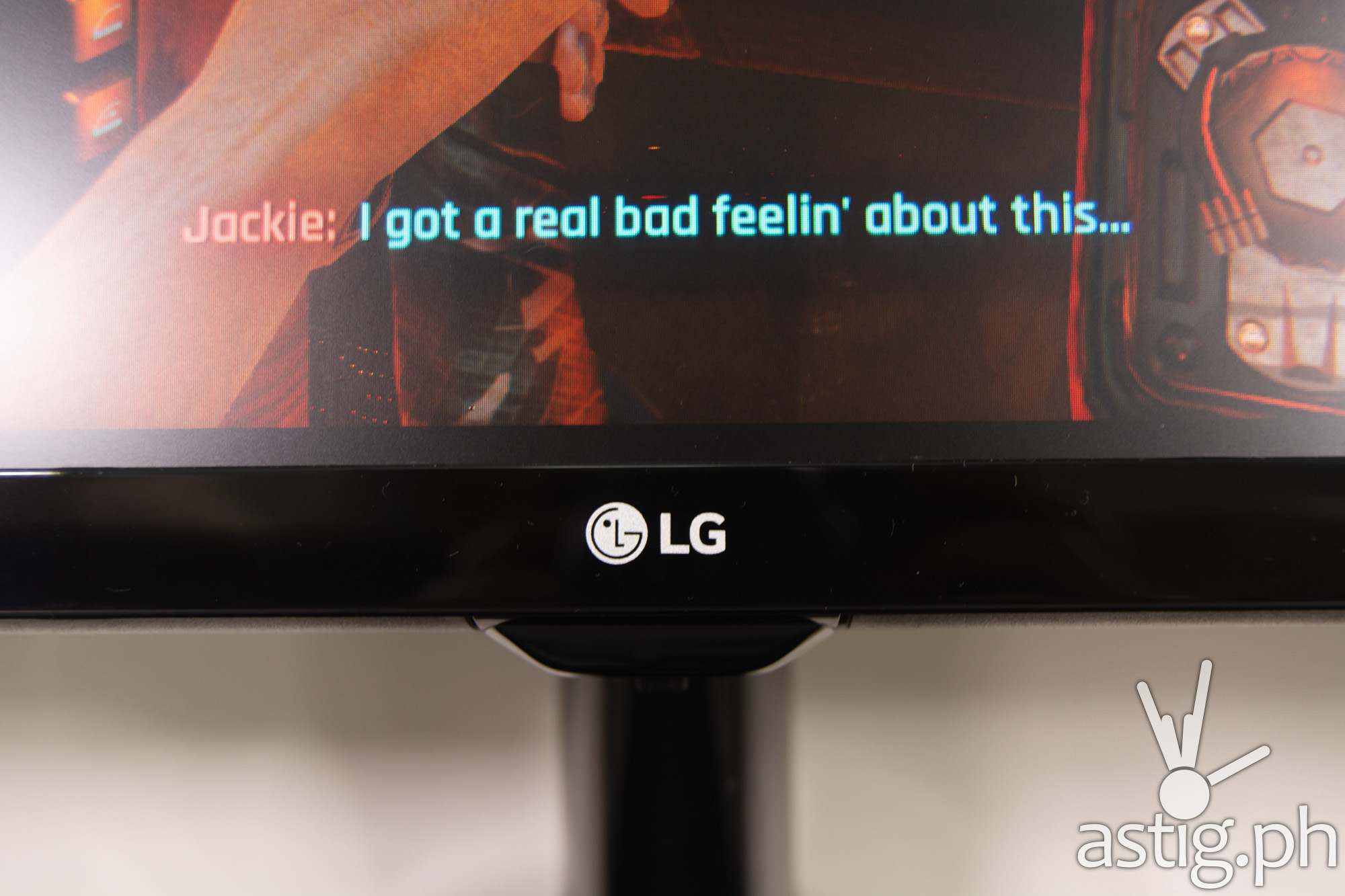 It's super lightweight and feels hollow so it's easy to carry and move around. For the price, we didn't expect anything like our high-end productivity displays, which are seven times heavier and made of metal and thick, reinforced polycarbonate material.
The stand itself is pretty simple to setup: just screw it in place and that's it. It doesn't come with height or angle adjustments, which means you'll have to get a third-party bracket if you wanted to stack two of them one on top of the other. Vertical (portrait) orientation is also out of the question since you cannot rotate the mount.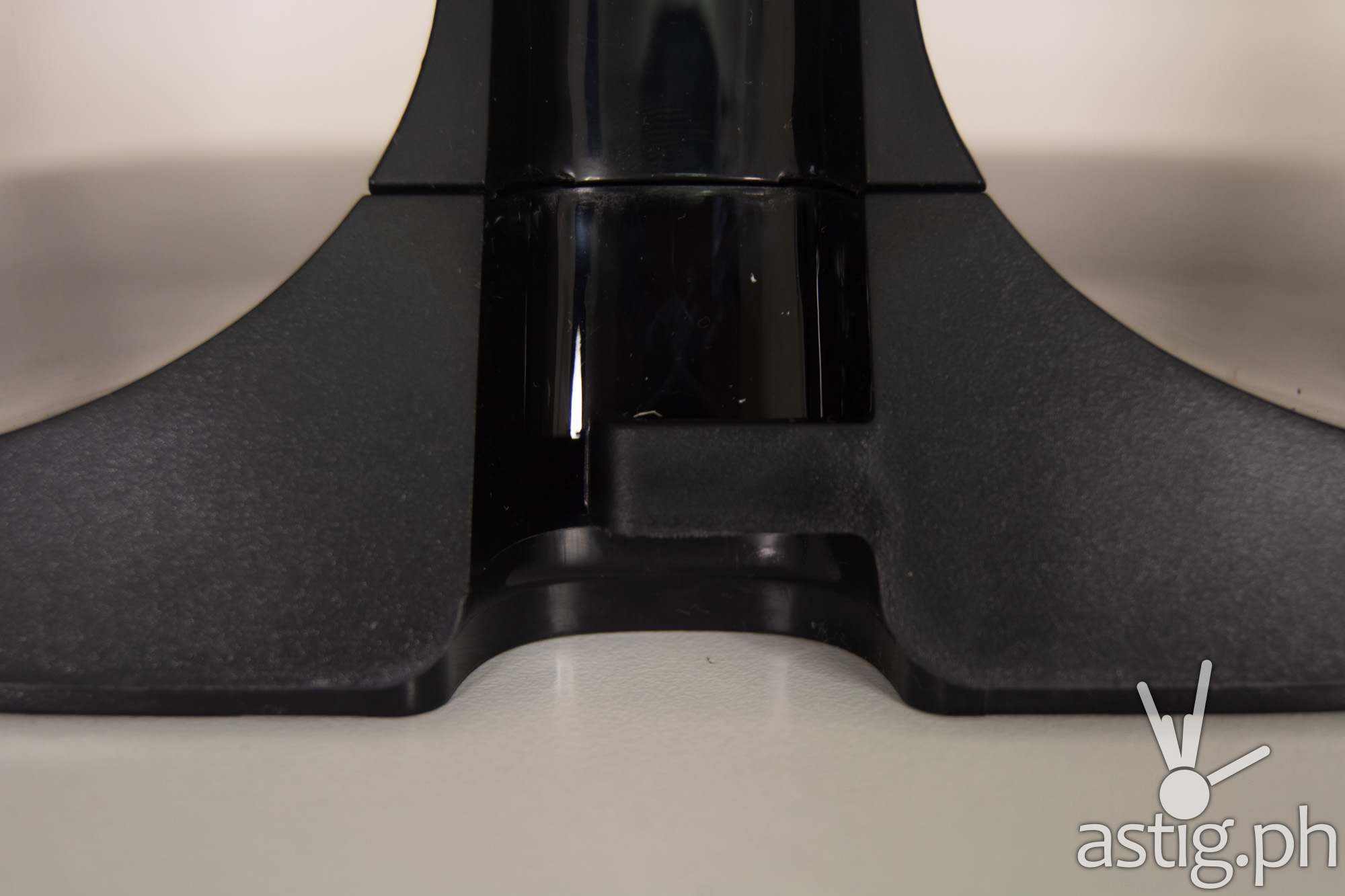 You can slightly rotate it forward or backwards to match your viewing angle though.
Thankfully it's really small and light, and the rear comes with VESA-compatible inserts so you shouldn't have any trouble finding a wall mount or dual-monitor brackets to hold it up. Cheap ones usually go for around Php1,500 online.
You can easily put two of them side-by-side though, so if that's all you need, or if you're going for a single monitor then we should be good out of the box.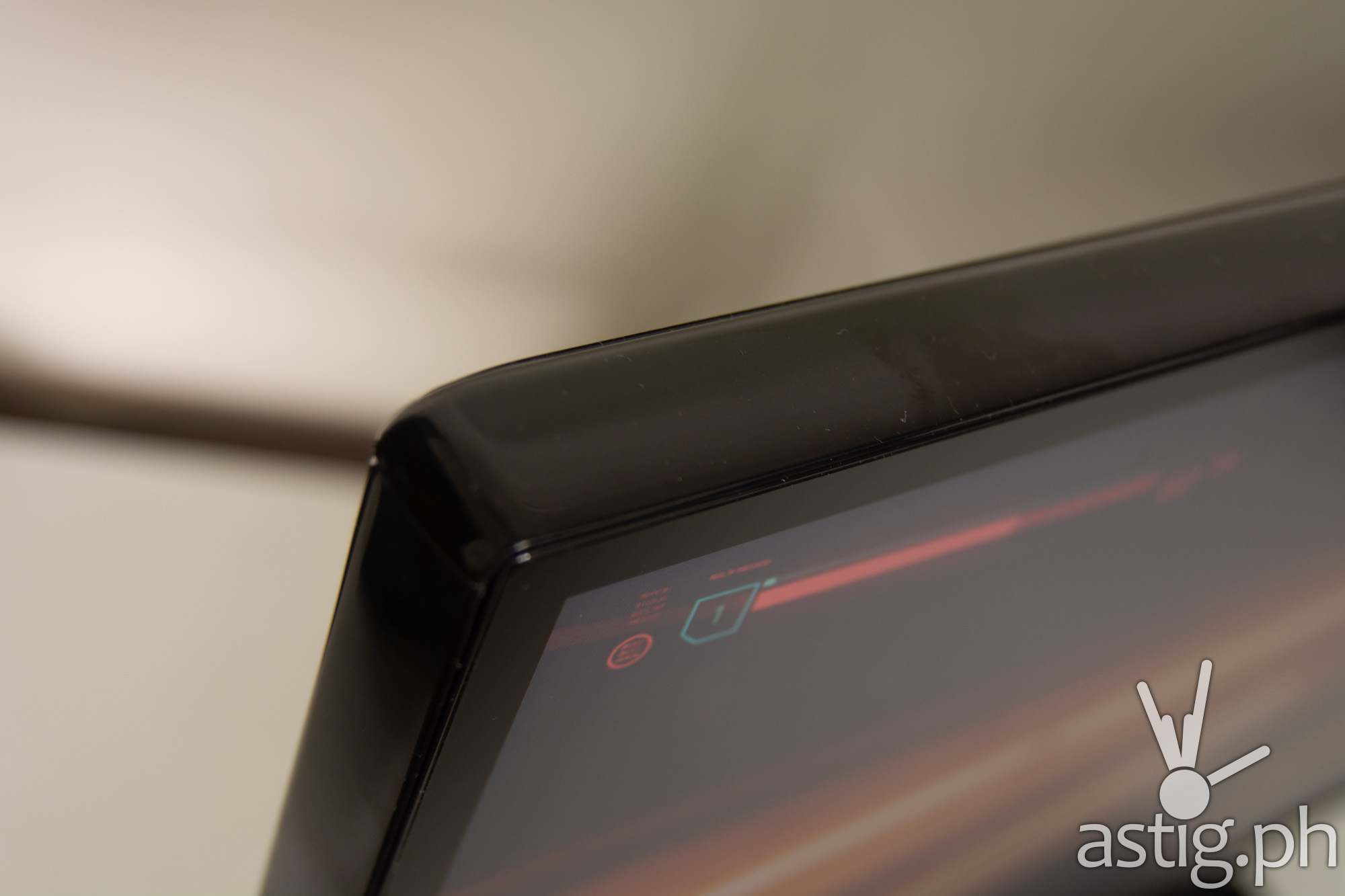 We appreciate the minimal bezels around the panel, and there's a thin protective black plastic shell around the display area that matches the chin, giving the illusion that the display port is actually larger than it is.
The entire display panel is flat, which is how we like our displays. If you prefer curved monitors, check out the LG UltraWide 38CB99 or the LG UltraGear 34GK950F instead.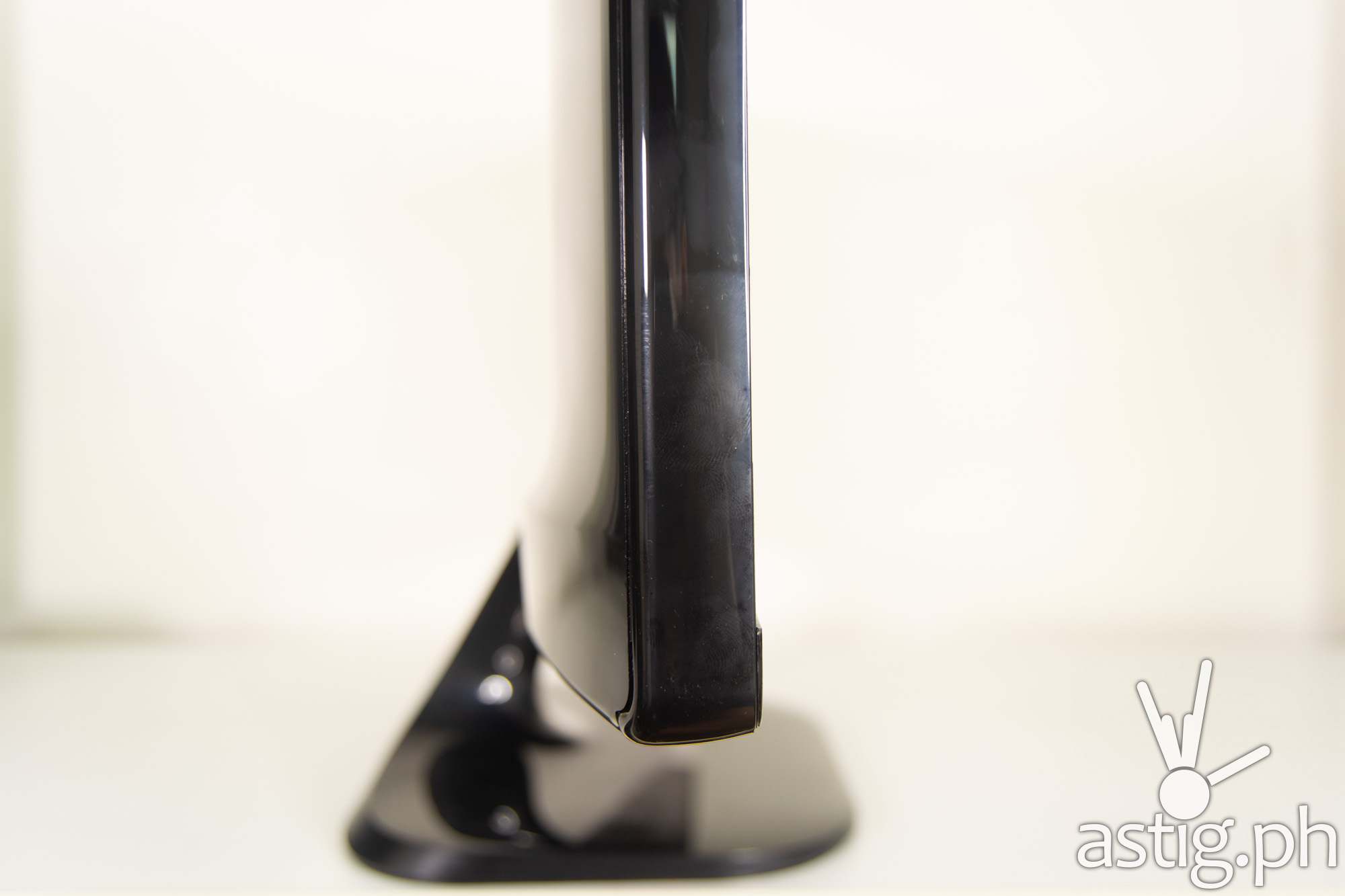 At its thinnest edge, the display panel is about half an inch thin, which is fairly standard as far as TVs and monitors go for the last five years.
The backside is super simple: there are two HDMI 2.0 ports for I/O and that's it. It doesn't come with DVI, DP (display port) or mDP support so you will need a dock or a converter if you need one for some reason. It doesn't come with USB ports either, although there's a 3.5mm audio port for your your headphones or loud speakers.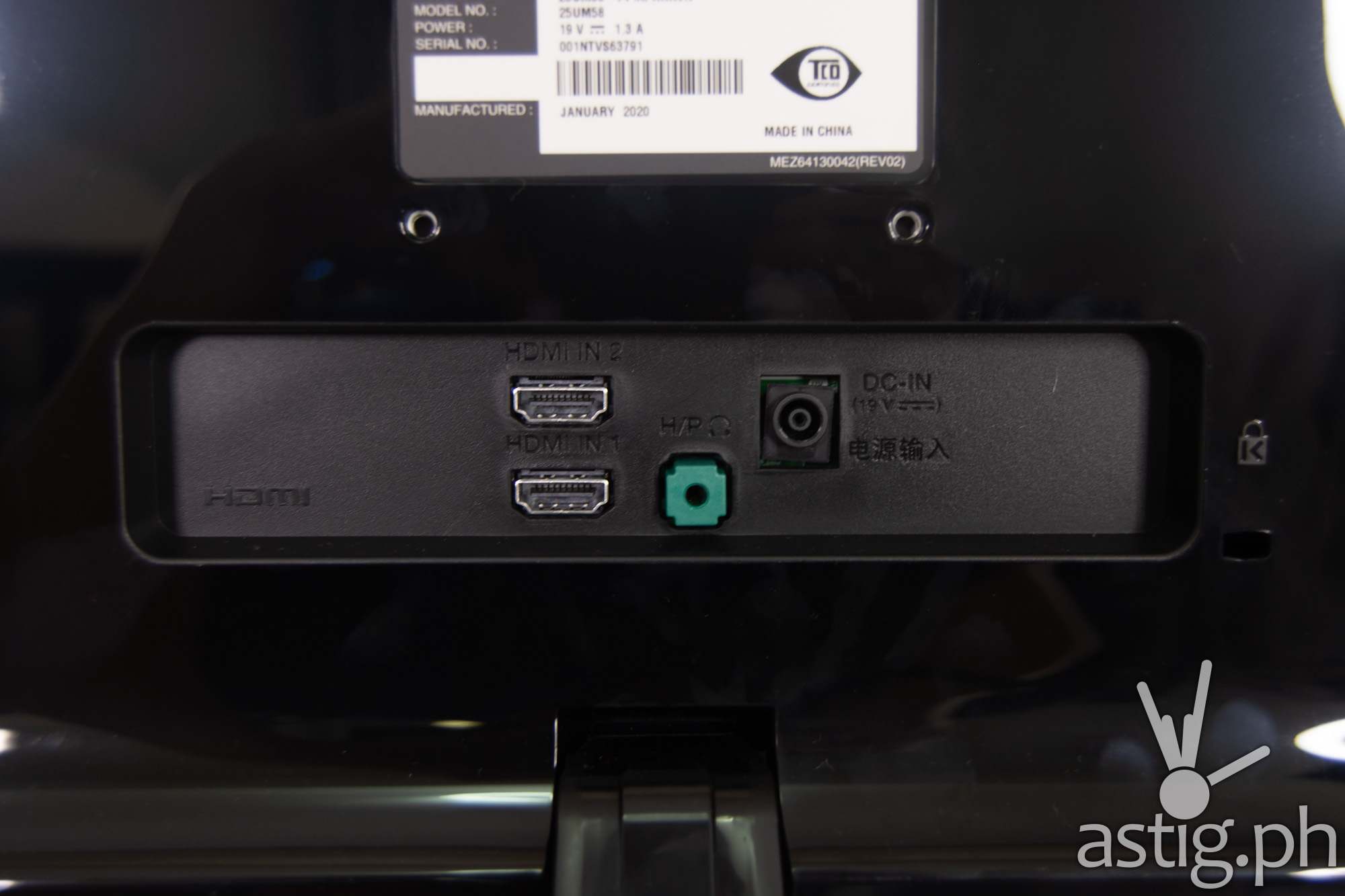 For security, there's also a Kensington-type slot at the back which is a nice touch.
A single physical button is mounted beneath the LG logo on the chin. You can press and move it around to power the monitor on and navigate through the on-screen display menu. You can also move this button left and right to control the volume of your headset or speakers, assuming you have one connected to the 3.5mm audio jack.
Display quality
The LG UltraWide 25UM58 touts a 25-inch flat IPS LCD panel running at 60Hz with a native resolution of 2560×1080. It looks vivid and the colors looks good out of the box with over 99% sRGB and a contrast ratio of 1000:1. We ran the monitor through Windows' built-in calibrator and found that we didn't have to change anything.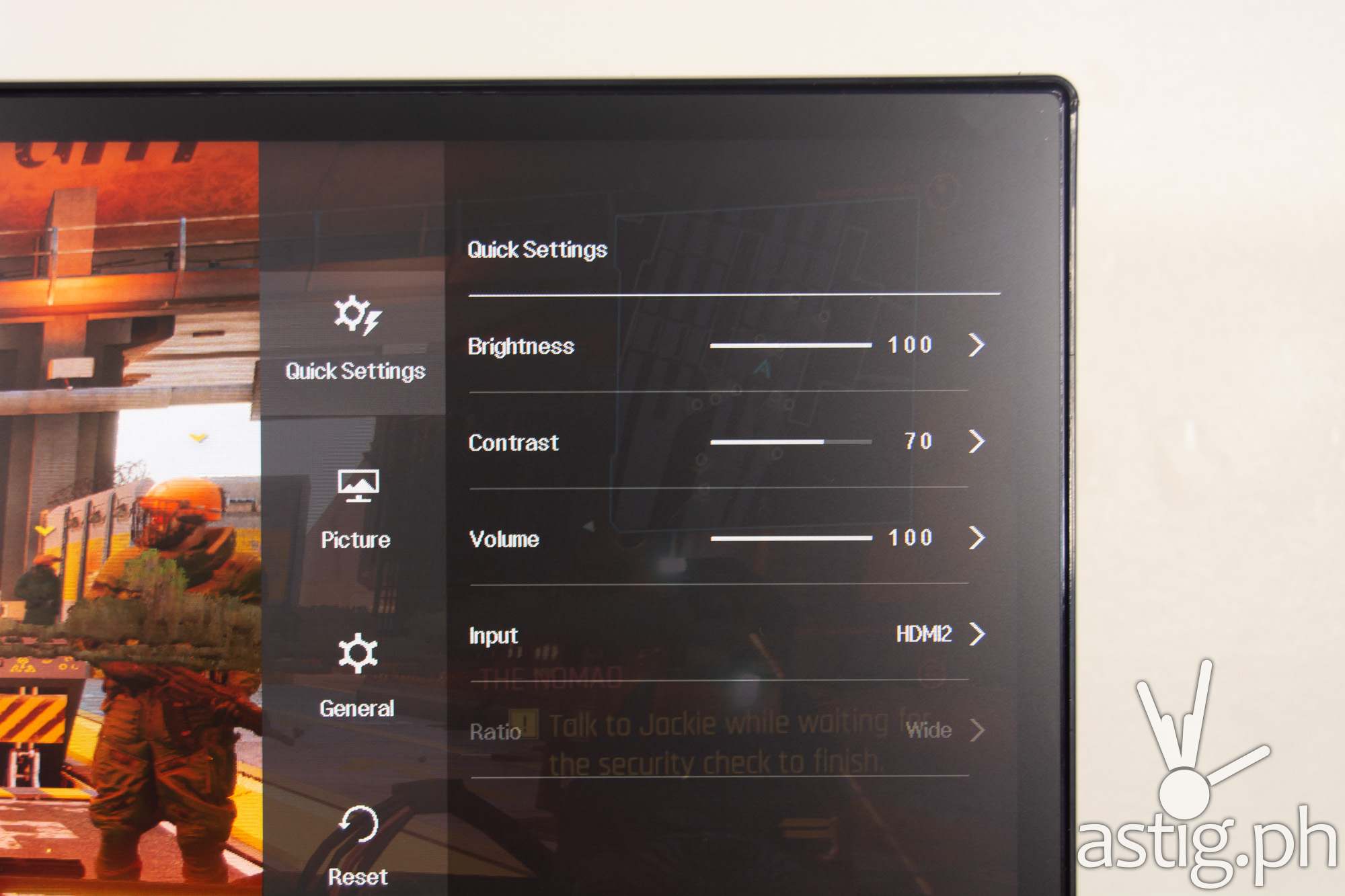 Proper calibration with an external device would do wonders, but if you're not planning to use it for serious printing, the factory calibrated settings should be good enough for most users.
That said, you can always try to calibrate it manually using tools like Lagom LCD monitor test. We also found several Reddit posts that you may find helpful if you want to tinker with it.
We used it as our daily driver for several week, editing photos in Adobe Photoshop and Lightroom. We also used it to edit one of our feature videos for our YouTube channel in Adobe Premiere. The quality is comparable to our reference monitors, and we appreciate the even-looking display. Despite being an IPS LCD panel, there are no signs of bleeding or clouding, even in dim lighting conditions.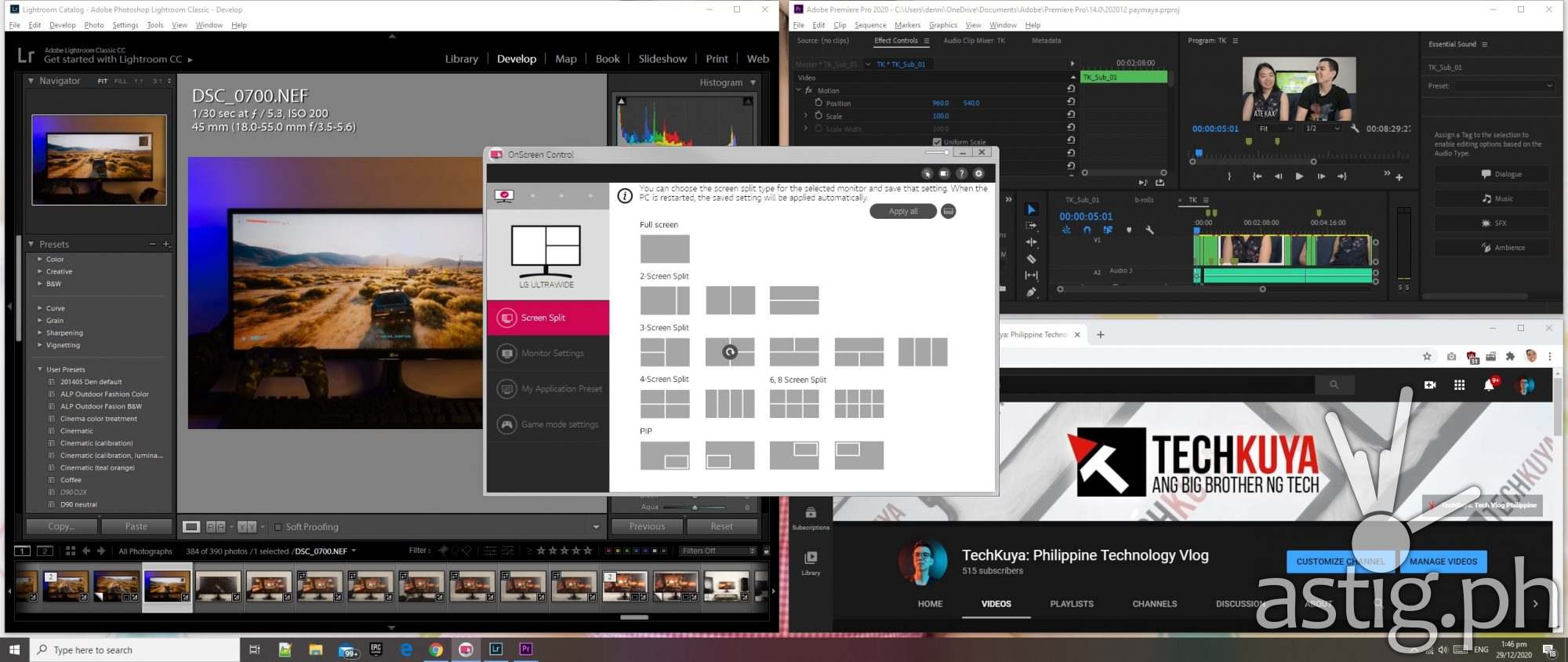 Viewing angles are an acceptable 178 degrees, while maximum brightness is 250cd/m² or 250 nits. It's not the brightest monitor out there, but it's bright enough to be used during the day even in a sunlit room. It does appear to have an anti-glare layer of sorts, but if you're planning to use the monitor near a window, keep in mind that it will still reflect some of that light back.
Does the LG UltraWide 25UM58 support HDR? Unfortunately it doesn't, so you won't be able to enjoy HDR content.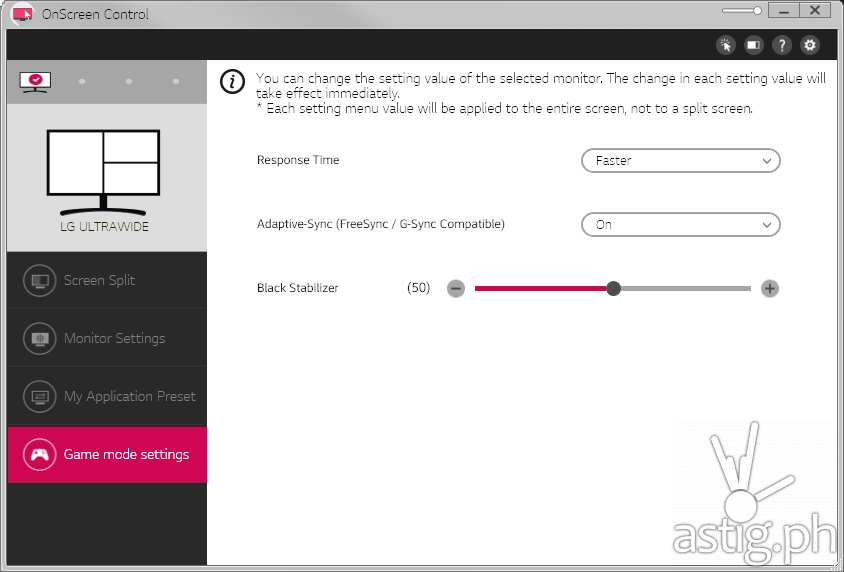 Gamers running AMD GPUs will be happy to know that it supports Freesync technology via firmware update, although keep in mind that refresh rate is fixed at 60Hz. If you need 144Hz or higher, go with the UltraGear instead.
By the way, the panel's response time is rated at 14ms, and GTG (gray to gray) pixel speed is rated at 5ms. These are very good, acceptable numbers especially for a quality IPS LCD panel from LG.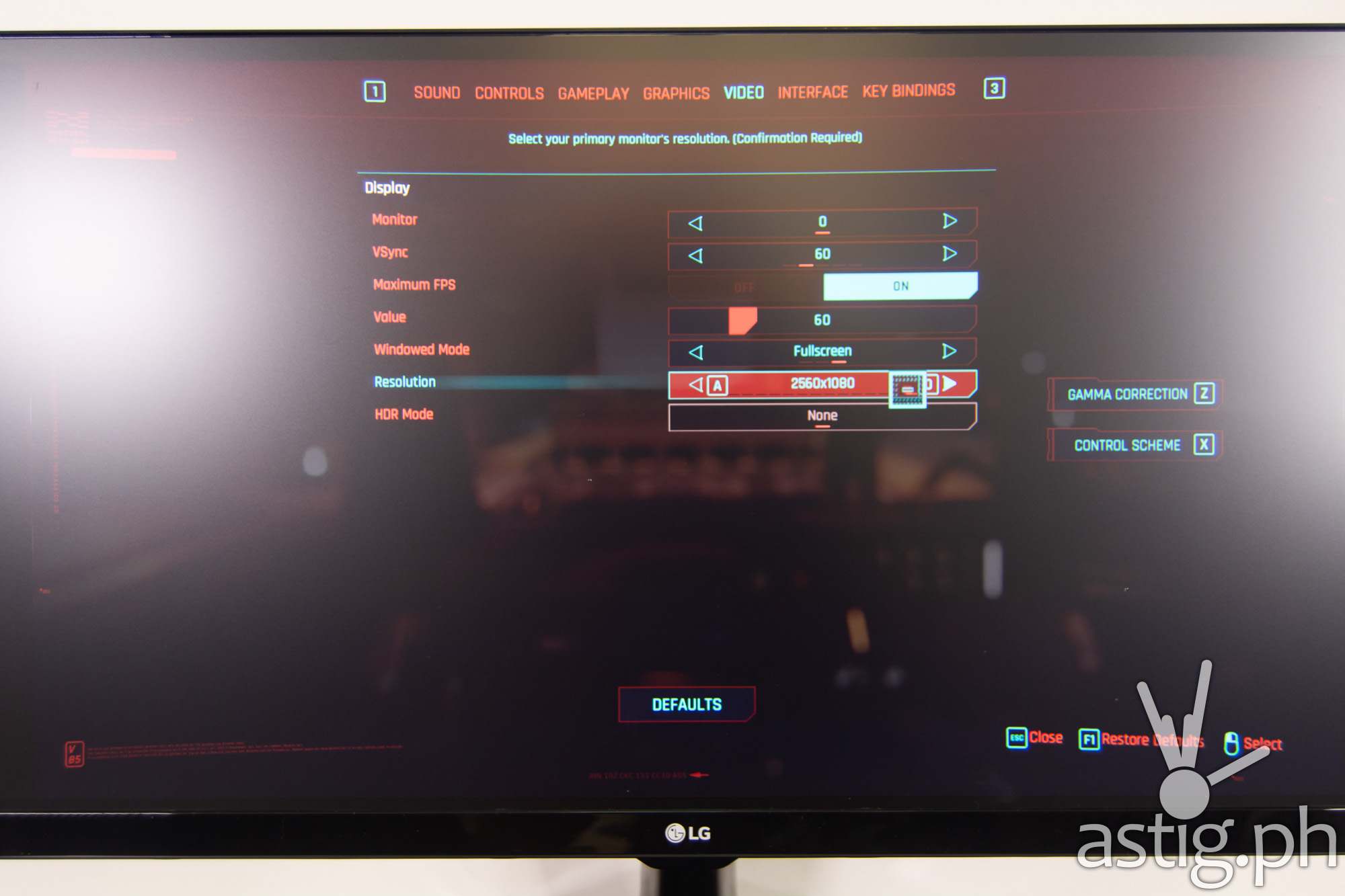 We did not run into any issues playing games like Cyberpunk 2077 and Horizon Zero Dawn on the LG UltraWide 25UM58 at its native resolution of 2560×1080 pixels with VSync turned on.
Closing thoughts
The LG UltraWide 25UM58 is a portable productivity monitor that offers good picture quality and colors straight out of the box. LG's quality control is top notch, and that may be part of the reason why their IPS LCD panels are highly regarded worldwide.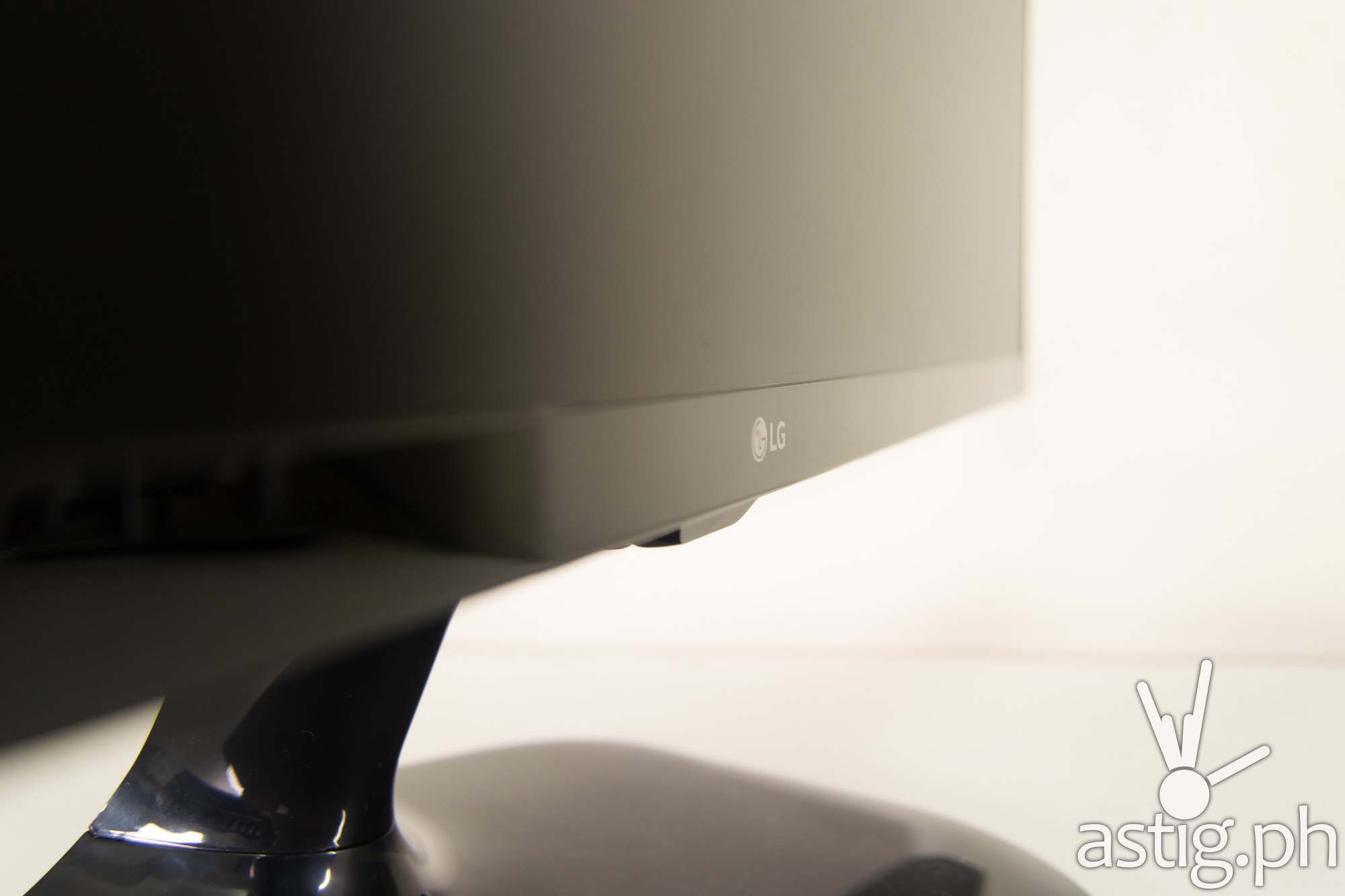 Our unit was very even and uniform. We did not find any of the common issues found in low quality displays such as backlight bleeding, clouding, dead / stuck pixels, or IPS glow.
Best of all, the 25 inch version is very affordable. Priced at only Php12,990 (250 USD) in the Philippines, the LG UltraWide 25UM58 is a viable option for dual or triple monitor setup for creatives who are working from home.
Perhaps we were just lucky and got a good panel, but it's impressive given that most monitors in this price range tend to exhibit lack of uniformity in one way or another.
If we were to nitpick, the edges may seem a little brighter than the rest of the panel, but it's only noticeable if you really look at it. It's an edge-lit IPS LCD panel after all.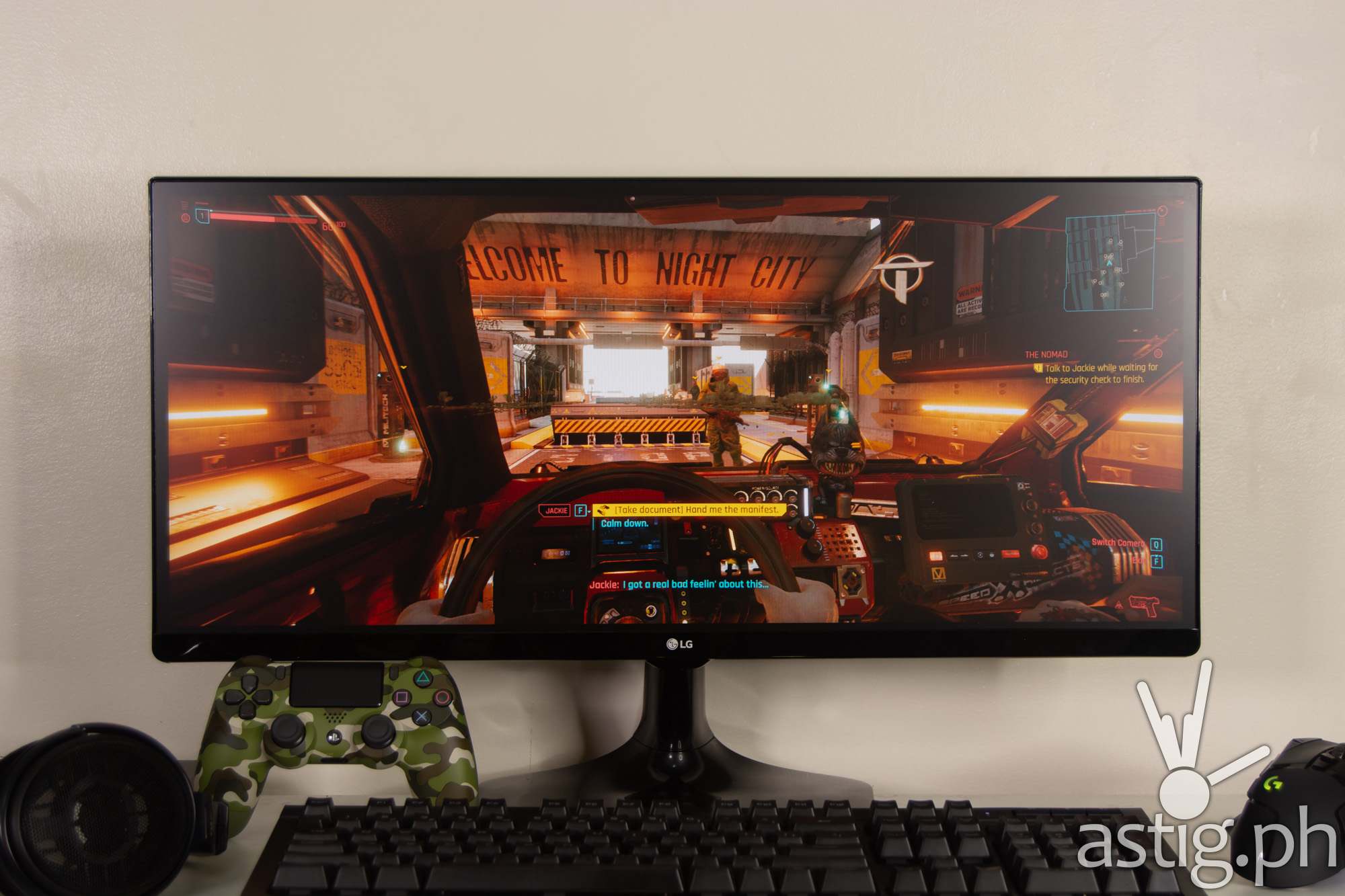 Some corners clearly had to be cut in order to keep the price low, so the overall build and port selection is not as exciting as, say, the LG UltraGear.
In the end it's function over form of the LG UltraWide 25UM58, and it excels in the former. It performs well out of the box, and that's a win for content creators and creatives like us. We've seen it go on sale for as low as Php11,300 which is already good value for the price, especially if you work with colors and want to go ultrawide.
We'll take two of these and call it a day.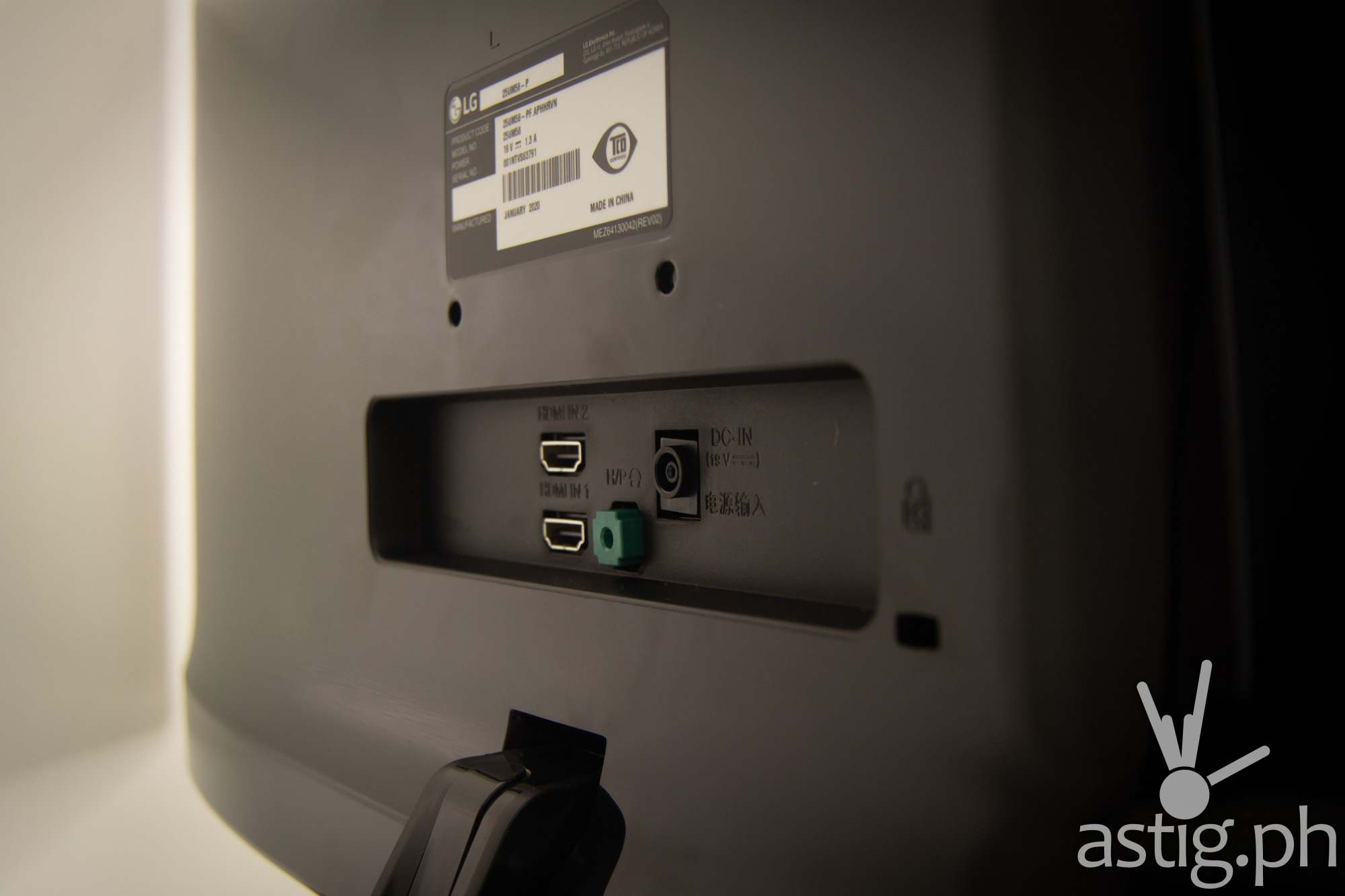 LG UltraWide 25UM58 specs (Philippines)
Size: 25 inches (flat)
Panel type: IPS LCD
Resolution: 2560×1080
Color gamut: sRGB over 99%
Brightness: 250 cd/m²
GTG: 5ms
Response time: 14ms
Viewing angle: 178/178
Contrast ratio: 1000:1
Features: Freesync support, screen splitting / PIP via software
Ports: 2x HDM, 3.5mm audio
Price (Philippines): Php12,699