The 33rd installment of the longest-running musical comedy variety show in the country is set for restaging due to popular demand.
I heard @mariaressa went to watch the last show. You guys must have been thrilled. 😊 Sad I missed it though. I hope the reruns will push thru. Id really love to see it too.

— Jay 🇵🇭 (@jay_beltran) June 23, 2019
After the influx of positive reviews and applauses on social media, netizens have been asking for a rerun of UP SAMASKOM's "Live A.I.D.S. G na G sa 33" after its initial staging on June 21-23 at Abelardo Hall, UP College of Music.
JGH from #LiveAIDS33. Worth it ang paghihintay and if I may say, the funniest from all I've seen.

Highlights:
Zara D
Pinay Success Story
Masinloc
Ocho Dos Diablos
Karma Mia

Salamat, @UPSamaskom! Next year ulit! pic.twitter.com/uwUXEwMzKD

— Ariel Rojas (@weather_bimboy) June 22, 2019
Kulang ang mga palakpak namin para sabihing ang gagaling niyo @UPSamaskom Kudos to you guys ❤️❤️❤️ #LIVEAIDS33 pic.twitter.com/2oIY9Wjvbr

— ᜊᜃᜒᜆ᜔ ᜑᜒᜈ᜔ᜇᜒ (@LmObedoza) June 23, 2019
My first Live Aids experience (and i regret missing the previous years ugh)! Wala, ASAP and banana sundae can choke bwahahaha. Super witty at relevant!!! Hindi ko alam kung nakailang oh my god ako. #LIVEAIDS33 pic.twitter.com/Fn0Kf1lDED

— ungas! (@denjamyr) June 21, 2019
The comedy theatrical series, Live A.I.D.S., which stands for "Live Ang Istoryang Dinebelop ng Samaskom", is the show that gave rise to renowned comedians and celebrities of today such as KaladKaren Davila, Tuesday Vargas, Giselle Sanchez, Ate Glo, RS Francisco, and many more.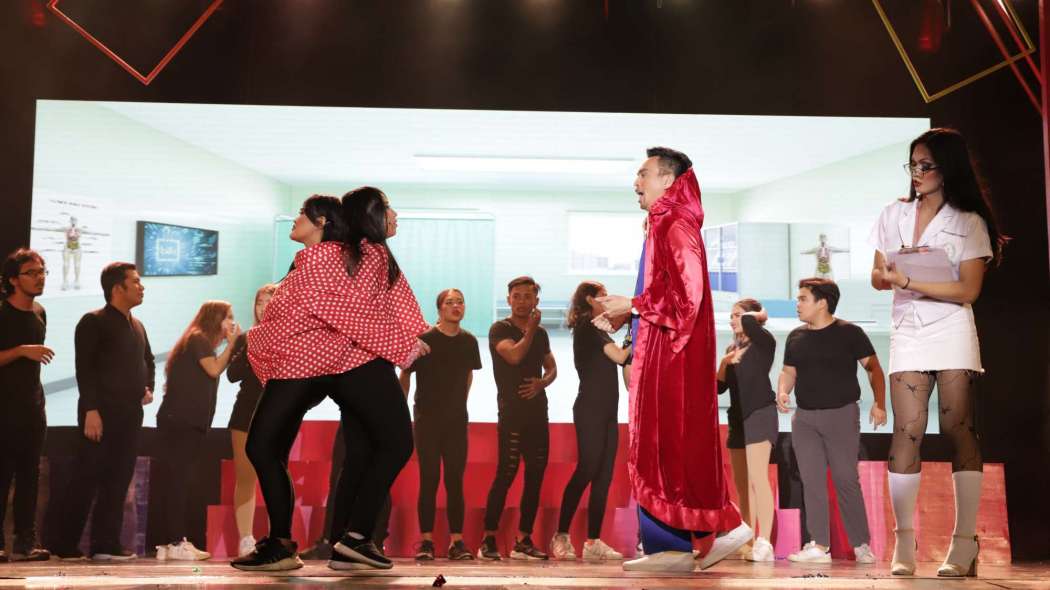 It is written, produced, and performed by resident and alumni members of UP Diliman-based student organization, UP Samahan ng Mag-aaral sa Komunikasyon or UP SAMASKOM.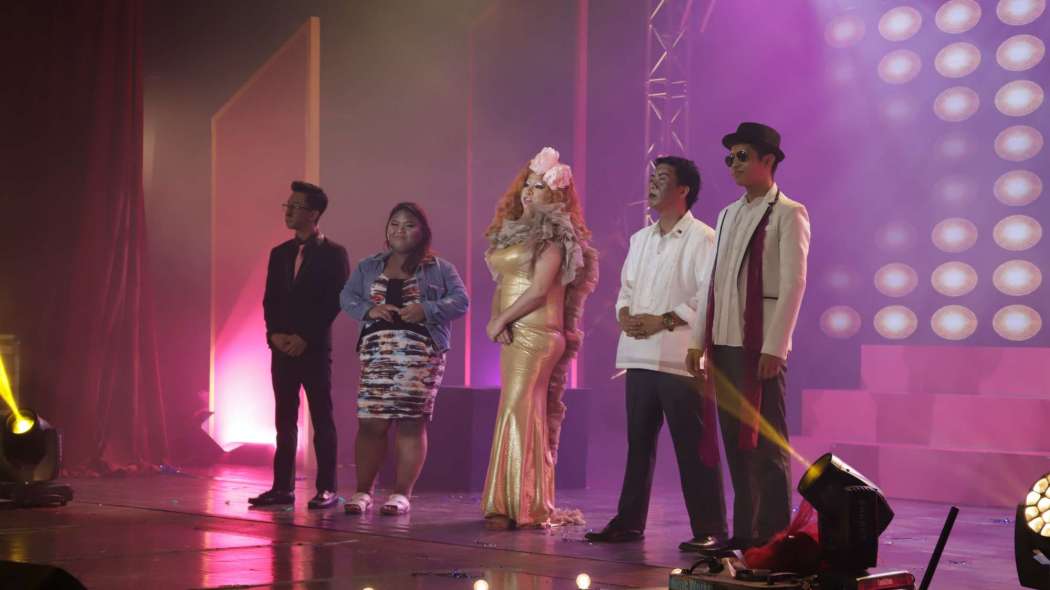 The decades-long show has always been about pop culture, current events, and trending topics, and this year's show gave the audience all three— and more! Live A.I.D.S. 33, directed by Deo Divinagracia, is a refreshing take on the country's current state. It differs from its predecessors for it is lauded as the bravest socio-political commentary UP SAMASKOM has staged in recent years.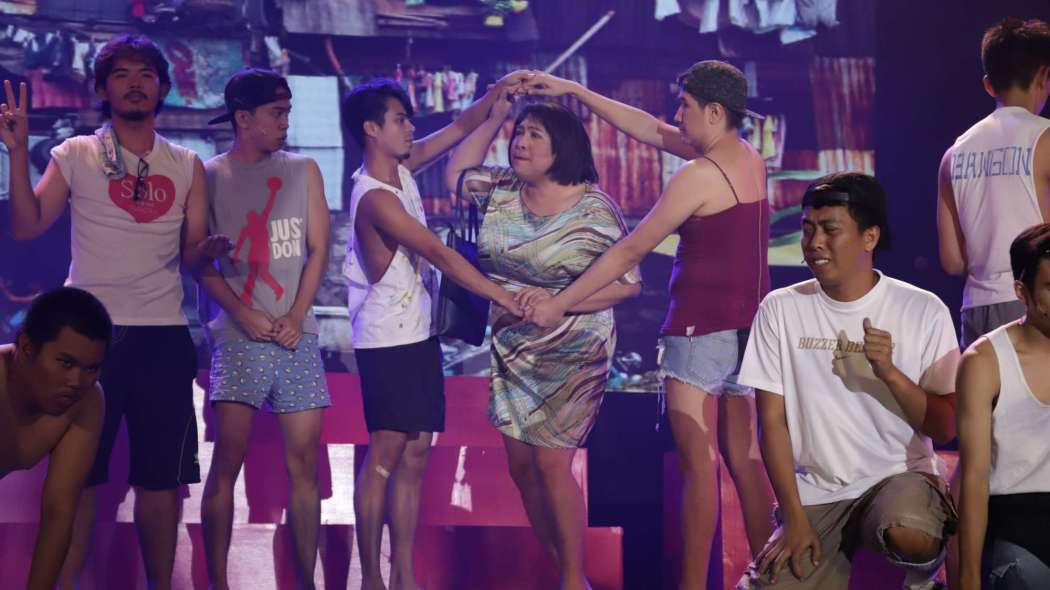 The humor and hilarity Live A.I.D.S. has been known for did not go amiss despite its fearless portrayal of prominent political figures and pressing social issues. Impersonations such as Inday Zara D., Rodrigo Du30, Maria T. Resa, Heart Marie E., and more got the audiences shaking with laughter. Even pop culture references BuKol's Drag Race, based on the hit reality TV series, and Karma Mia, based on the controversial local teleserye, were laced with social and political
insinuations.
Mas matapang at nakakatawa ang LIVE AIDS this year. @UPSamaskom #LIVEAIDS33 #TradisyonNaTo

"Buhay pa pero iniipis na"
"Hindi mababago kahit anong revisionism ang gawin"
"Pag DDS, chambe chambe" pic.twitter.com/Z6zl9jrUja

— Dale or No Deal (@_christiandale_) June 22, 2019
@jay_beltran, ang #LiveAIDS33 ang pinakamatapang at pinakanakakatawang installment ng Live AIDS. Kakabahan ka sa tao ang ng social commentaries at political statements habang sumasakit tiyan katatawa. Last day today! Nood ka. 😊

— #ImpeachDuterteNOW (@marvintomandao) June 23, 2019
As an epic conclusion to the last show, the real Maria Ressa showed up to watch and support. It was the perfect opportunity to come face to face with her Live A.I.D.S. impersonator, Maria T. Resa.
Maria Ressa of #LIVEAIDS33 calls onstage her "twin sis" @mariaressa. Her impersonation was spot on, capturing the speech nuance! @rapplerdotcom pic.twitter.com/67COzt58pO

— Lilibeth Frondoso (@bethfrondoso) June 23, 2019
"Live A.I.D.S. G na G sa 33" responded to the call of the times and used the platform as a wake-up call to its audience. Don't miss out on the fun, laughter, and grit and catch the rerun for the last time! Watch "LIVE A.I.D.S. G NA G SA 33: THE REPEAT" on August 2 (Friday, 7:30pm) and 4 (Sunday, 3:00pm and 7:30pm) at the Abelardo Hall, College of Music, UP Diliman. Tickets are now available on KTX!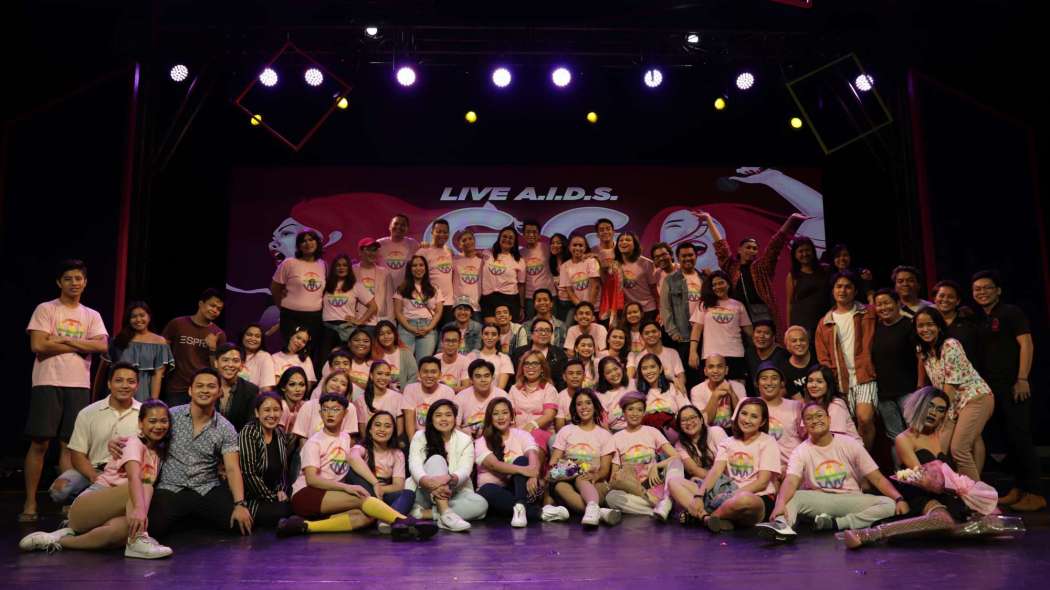 For more details, follow UP SAMASKOM on Facebook (@upsamaskom), Twitter (@UPSamaskom) and Instagram (@upsamaskom).