This 2023, we ushered in the spirited rabbit as Chinese New Year was celebrated at your favorite SM malls nationwide.
From January 9 to 22, SM Supermalls has lined up exciting activities and events for a prosperous Year of the Water Rabbit festivities.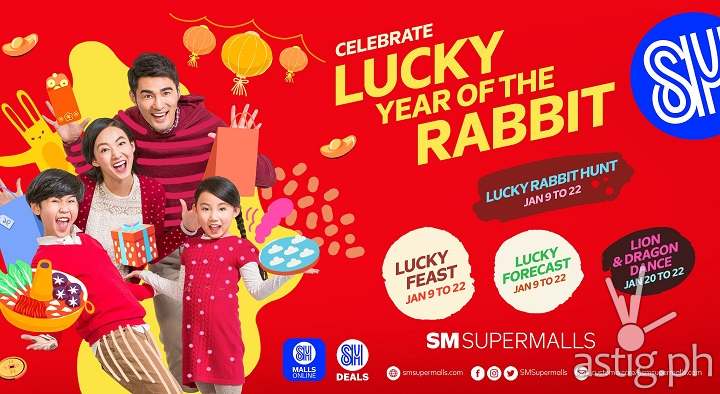 Share good luck over good food at SM
Chinese New Year will always be about family dining and spending time together. This month, indulge in a delicious dine-in experience at SM with the whole family and enjoy sumptuous Lucky Feast deals from participating tenants.
Have a stroll at the Lucky Park
Some fun activities were SM Supermalls' Lucky Park. Snap a photo with the whole family at the Bunny Family Photo Spot, or take selfies at the magnificent Money Trees and the lighted rabbits. Read through your luck this year with the Zodiac Forecast Panels or put your A-game on at the Lucky Finds Pop-Ups in the area to win CNY exclusive deals.
Witness a Lion and Dragon Dance
Who would want to miss a signature lion dance during the Chinese New Year? At SM, lion and dragon dance performers will go around the mall to get all the lucky hanging hong baos.
Usher in good fortune this year with tips from a Feng Shui expert!
When it comes to Feng Shui, SM Supermalls knows how you can harness the positive energy that the new year brings. And with the help of Feng Shui expert, Ms. Marites Allen, you'll surely discover what 2023 has in store for you.
As the Year of the Water Rabbit predicts hope this 2023, SM Supermalls wishes their shoppers longevity, peace, and prosperity this Chinese New Year. So, hop on luck and enjoy all these CNY-themed activities safely and conveniently at your favorite SM Mall!