Wow the place is absolutely lovely! Those were my thoughts as I was nearing Make Me Blush.
I like the classic vintage design of the place, so perfect for a girly-girl!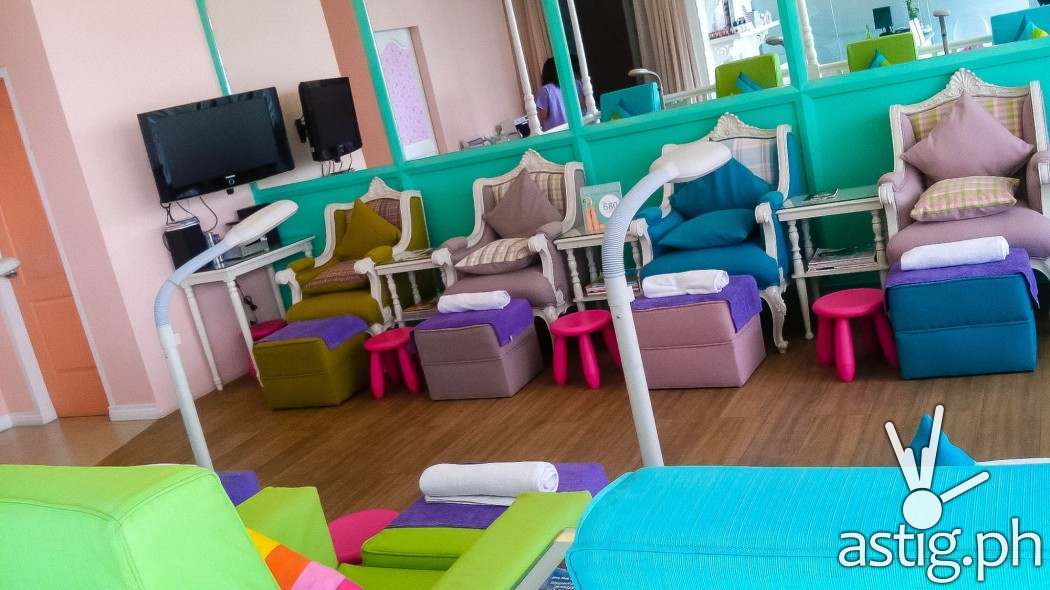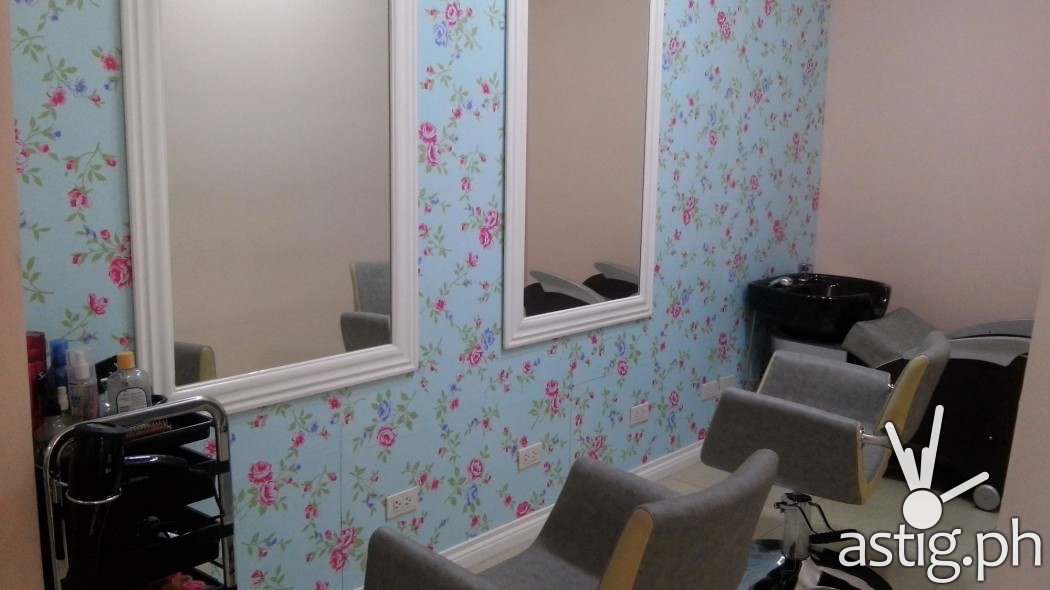 Flowery wallpapers, princess chairs, nice pastel colors, relaxing music, television, magazines and FREE Wi-Fi for clients' entertainment. Ah, this is beauty heaven, darling!
I have been seeing the awesomeness of Zoya Pixie Dust on Instagram for a while now and I really wanted to try it out. I have been to some nail salons but they don't have it yet. Fortunately, it is available here in Make Me Blush.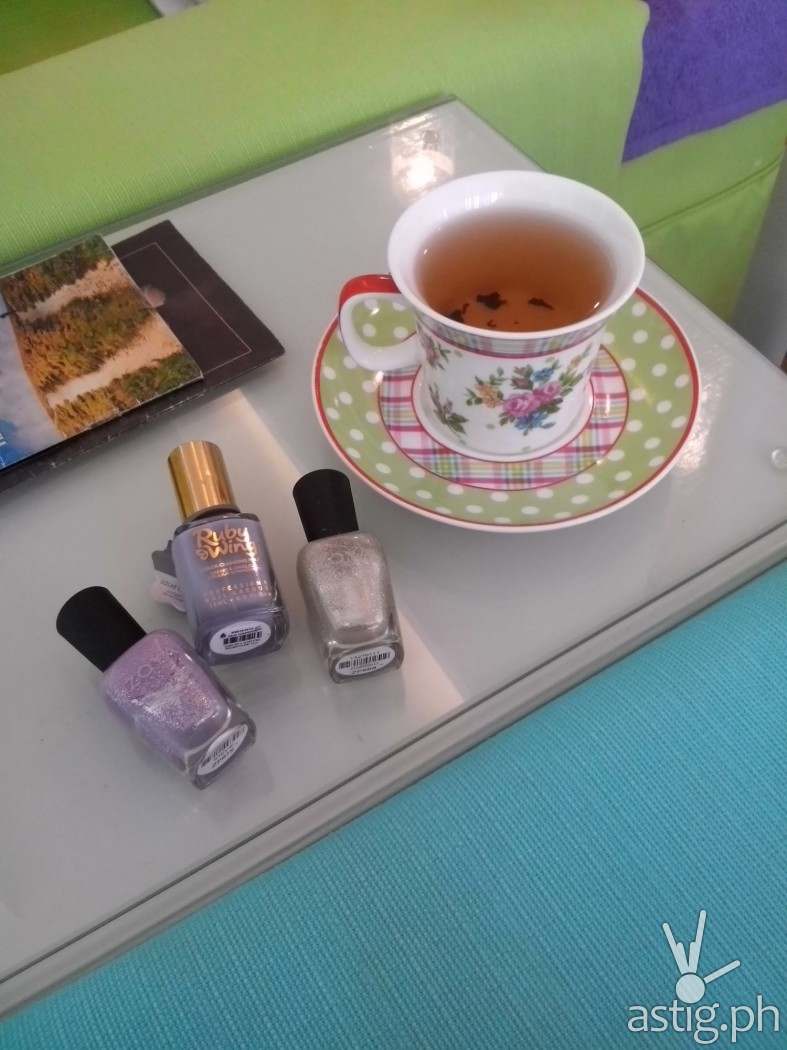 Their staff are friendly as I went there early while they were still preparing. I was offered some refreshments.
On my visit to Make Me Blush, I chose to get the footspa and manicure + pedicure package (590 PHP).
I am happy because their nail technician was meticulous. My feet were naturally soft so in other salons they skip scrubbing it. But she still scraped off any dead skin and went about the complete process.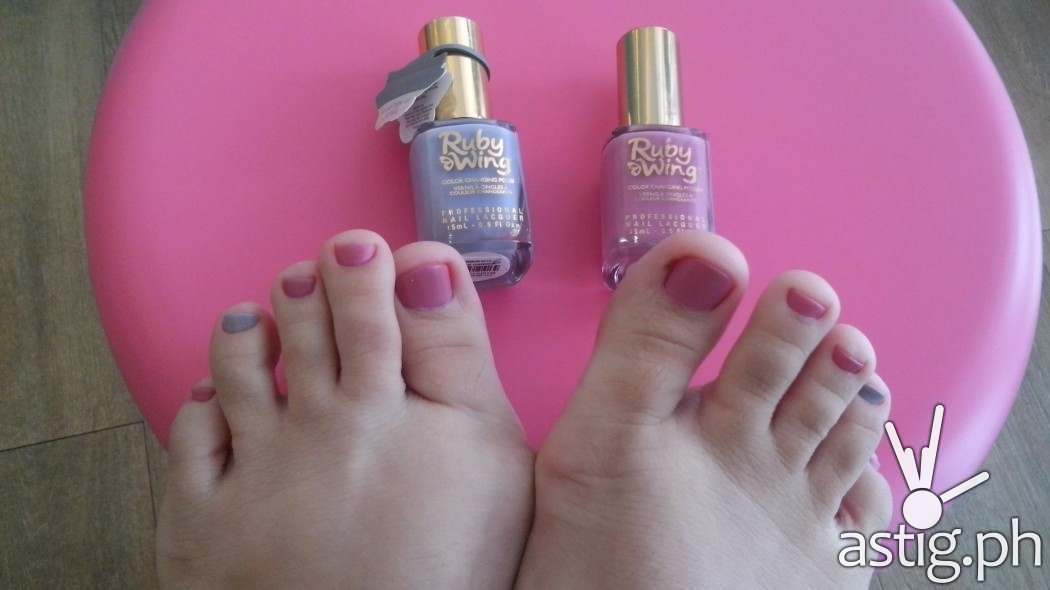 My nails, which I reckon is similar to that of a laborer (as I have read long ago, about the personality depending on the nails), square and misshapen, was given a good trimming. She cut the sides to make it look squoval. Finally, hello lady-like fingers!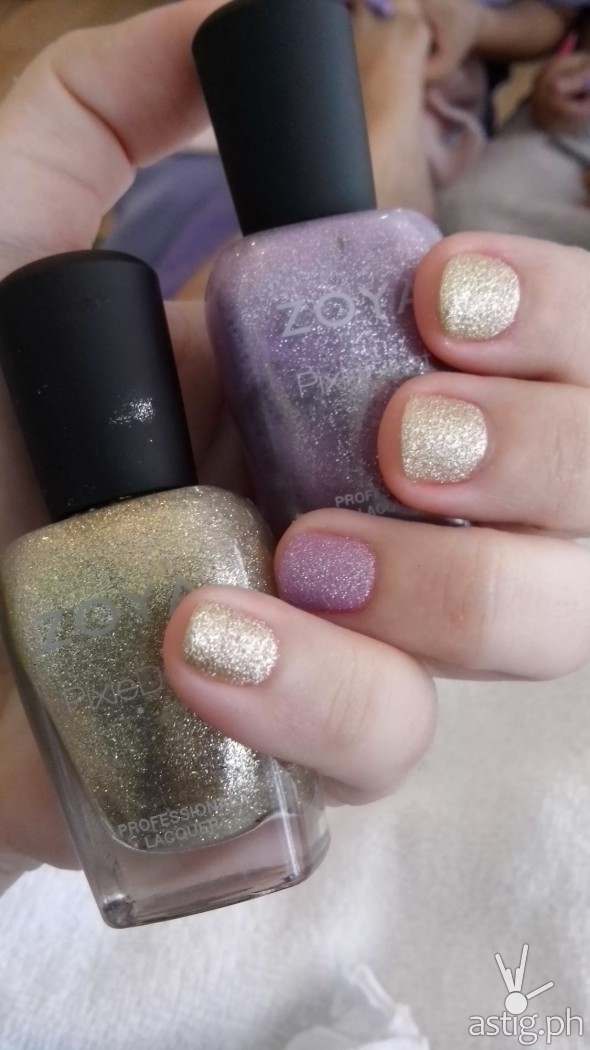 I had an event later that evening and my friends who saw it chorused that the colors look so pretty! Wouldn't you agree?
They have nail polish brand KleanColor as the basic, free of charge varnish. Just add Php 20 if you want branded ones from Essie, Orly, Sally Hansen, Ruby Wing, Zoya, OPI.
Aside from hand and foot care, Make Me Blush also offers massage, waxing, eyelash and hair & makeup services. If you want much longer lasting colors on your digits, try their Cuccio gel polish.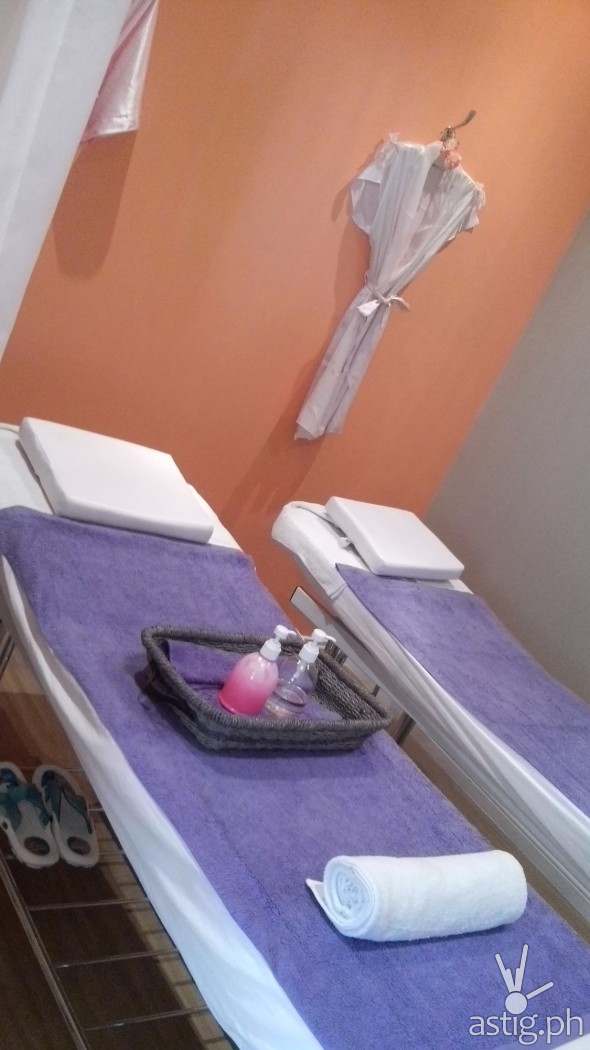 Make Me Blush – E.Rodriguez Quezon City
Address: Hemady Square, Unit 303 86, Dona Hemady Street corner E. Rodriguez Ave., Quezon City, Philippines.
Phone: +63.2 234.9529
Store hours: 10:00 AM to 10:00 PM daily
Facebook: /makemeblush
Email: makemeblushspa at gmail.com