Now on its 5th year, Malasimbo is set to gather thousands of music, art, dance and nature lovers in Puerto Galera.
The festival continues to grow into a global phenomenon, with more than 5,000 people from over 30 countries in attendance in 2014. It is the Philippines' first event of its caliber, and is a top attraction in the Department of Tourism's campaign, "Visit the Philippines Year 2015." Malasimbo Music and Arts Festival is the official event featured for March on DOT's Visit The Philippines 2015 Calendar.
This year, for the first time ever, Malasimbo awed the fans as they revealed a second weekend – March 13-15 – with a whole new concept. The Malasimbo Lights and Dance Festival caters more to the youth with a focus on hip hop, house and electronic music, enhanced with amazing dance performances and state of the art light shows.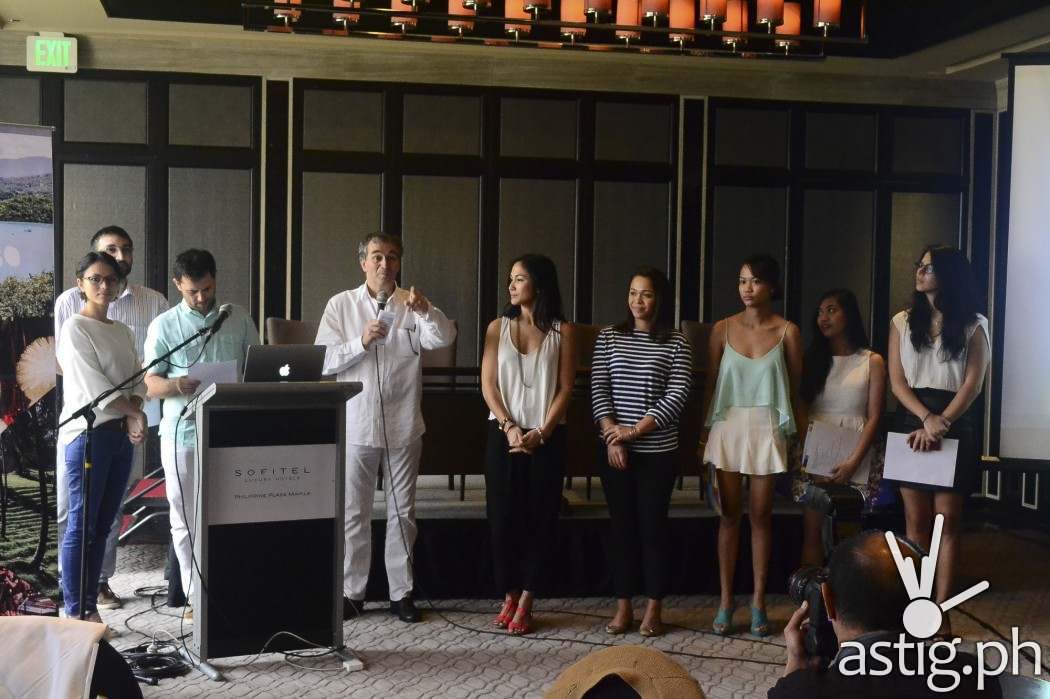 Eco-Cultural Activities
Together with d'Aboville Foundation, the festival promotes mangrove tree planting, the use of solar power, the protection of the endangered Tamaraw in partnership with French organisation Noé Conservation, coastal cleanups, and other ongoing projects within Puerto Galera — member of the "Most Beautiful Bays in the World."
Visual Arts
As a 5th Anniversary special, over 30 artists will showcase their works. Whether permanent or degradable, loud or discreet, phantasmagoric or natural, interactive or silent, the works all have a synergy with the mountain, the landscape, the wind, the ocean or the festival's creative energy.
Entertainment
On March 6-8, Malasimbo Music & Arts Festival is scheduled to attract its loyal attendees from all over the world, excited to listen to Ky-Mani Marley, son of legendary reggae artist Bob Marley. The international lineup also includes Fred Wesley and the New J.B.s, led by the former band director of iconic artist James Brown, the Godfather of soul and funk music. Taylor McFerrin, son of popular vocalist Bobby ("Don't Worry, Be Happy") McFerrin is a Brooklyn-based DJ, producer, keyboardist and beatboxer that released his debut album, Early Riser on Flying Lotus' Brainfeeder record label. Tom Thum, a world famous beatboxer with the most viewed TEDx video in the world with over 30 million views. More artists, both local and international, are completing the exciting lineup: French Kiwi Juice (France), GOCOO + GORO (Japan) Taiko Drum Band, our own Brigada, Noli Aurillo, Akasha, Bleu Rascals, Adinkra Lumads Djembe Community, Crwn, and many more to be announced soon!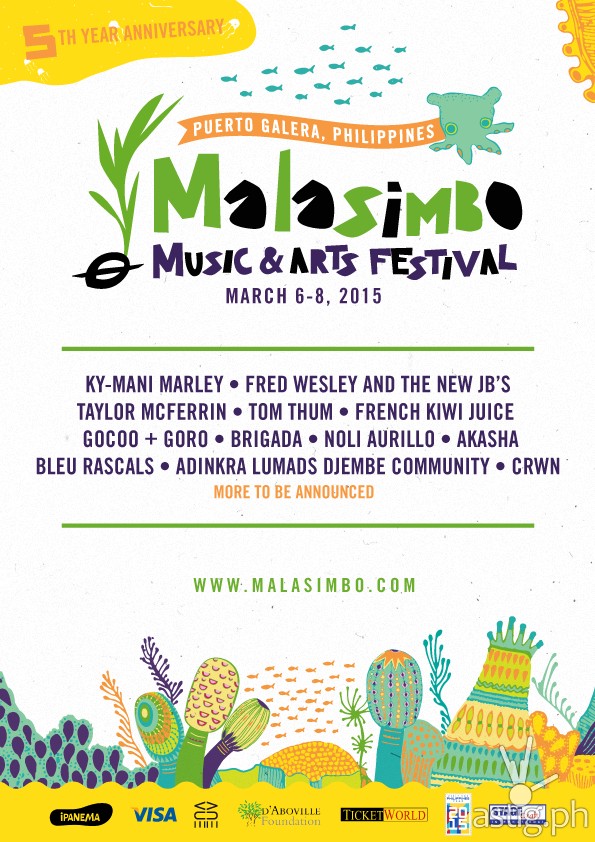 Aside from the mentioned activities , Malasimbo pulls neighbouring cities (Bacolod, Iloilo, Cebu, Davao and Boracay) closer; Malasimboat parties up-the-ante for festival-day-programs, and in between the two weekends—Malasimbo will stay alive hosting activities for Puerto Galera's local community. earlier
Malasimbo Lights & Dance Festival is a collaboration between Malasimbo Productions and Japan's BassCamp festival run by Dj Kentaro. For this, the Malasimbo family thanks our Japanese partners Groundstar+, Basscamp, Asia Unite, and GOJA Cafe. Malasimbo Lights and Dance Festival wouldn't be possible without our other major sponsors: Ipanema, Ticketworld, Stage Craft, Department of Tourism, Fox International Channels Asia, Yahoo Philippines, Grid Magazine, Mabuhay Magazine, Meg, Scout Magazine, and ABS-CBN Publishing, Inc., Chalk, Metro.