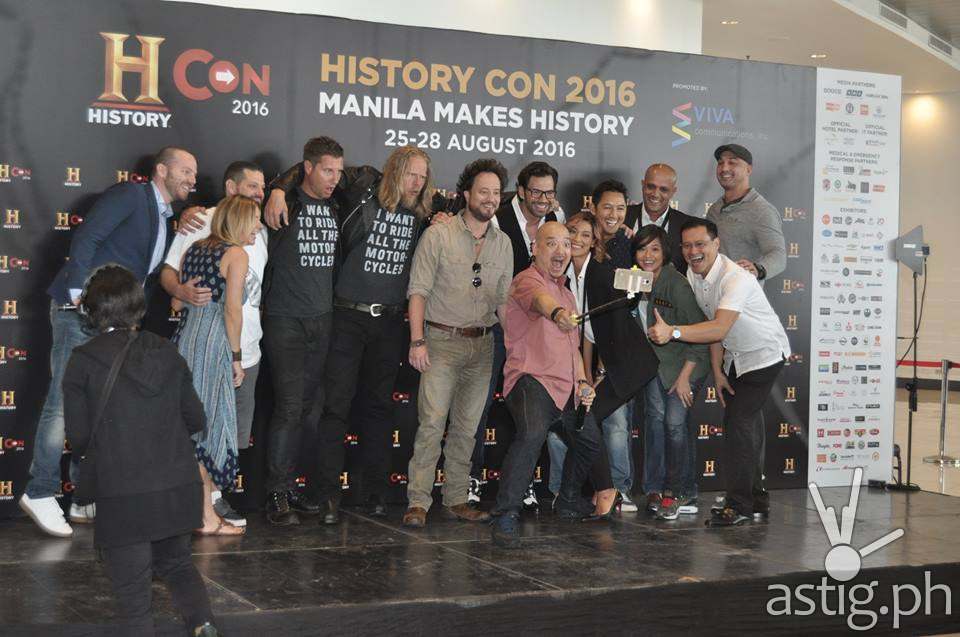 Manila is sooooo ready for the first ever History Con 2016 (for History Channel) that I arrived at the event venue just in time for the ribbon cutting and ceremonial opening today, August 25 until the 28th at the World Trade Center here in Manila, Philippines.
The media and groups of fans mostly excited students were gathered at the main lobby for the opening ceremonies of the first ever #HistoryCon . As event host, Ms Issa Litton signalled the start of the program and to the portion when she called out the celebrity hosts of selected History Channel programs, all the more the crowd shrieked with delight.
And so out came "Ancient Alien" host Giorgio Tsoukalos; Brandi and Jarrod of "Storage Wars"; Damon Runyan & Ian Matthews  of "Gangland Undercover"; Justin Mott of "Photo Face-off"; and the cast of "Celebrity Car Wars," which includes Filipino celebrities like KC Montero, Joey Mead King and Marc Nelson with show host Bobby Tonelli  and professional car driver, Gaby Dela Merced plus the ever bubbly Simon Yin of  "The Hidden Cities Extreme".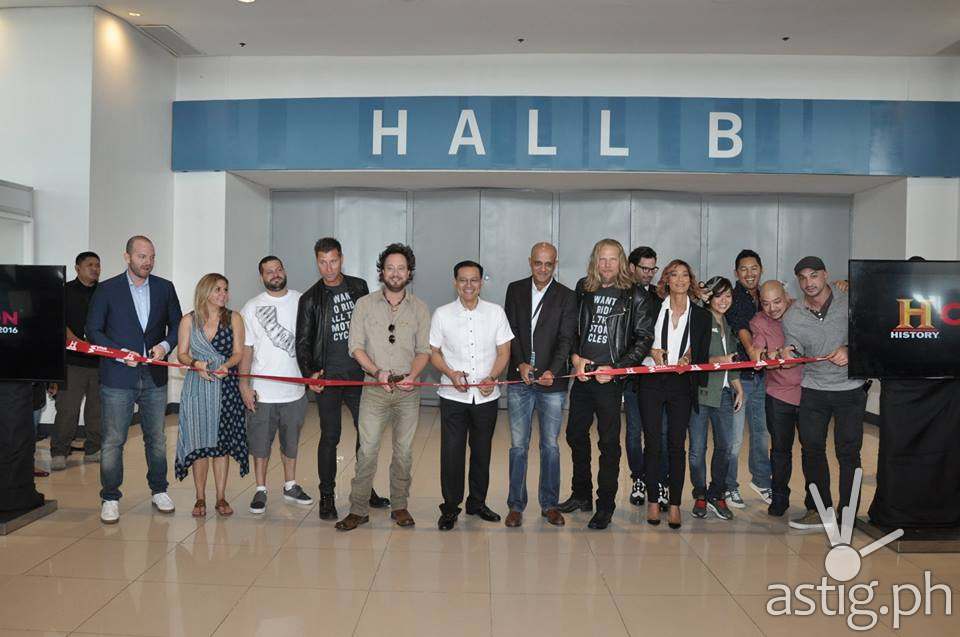 Justin Mott (Photo Face-Off), Brandi Passante and Jarrod Schulz (Storage Wars), Damon Runyan (Gangland Undercover), Giorgio Tsoukalos (Ancient Aliens), Jacque Ruby of A+E Networks Asia, History Channel, Prem Kamath of  A+E Networks Asia, Ian Matthews (Gangland Undercover), Bobby Tonelli. Joey Mead-King, Gabby dela Merced, Marc Nelson (Celebrity Car Wars), Simon Yin (The Hidden Cities Extreme) and KC Montero (Celebrity Car Wars) during the official opening of the 4-day History Con 2016 at the World Trade Center, Manila starting August 25th.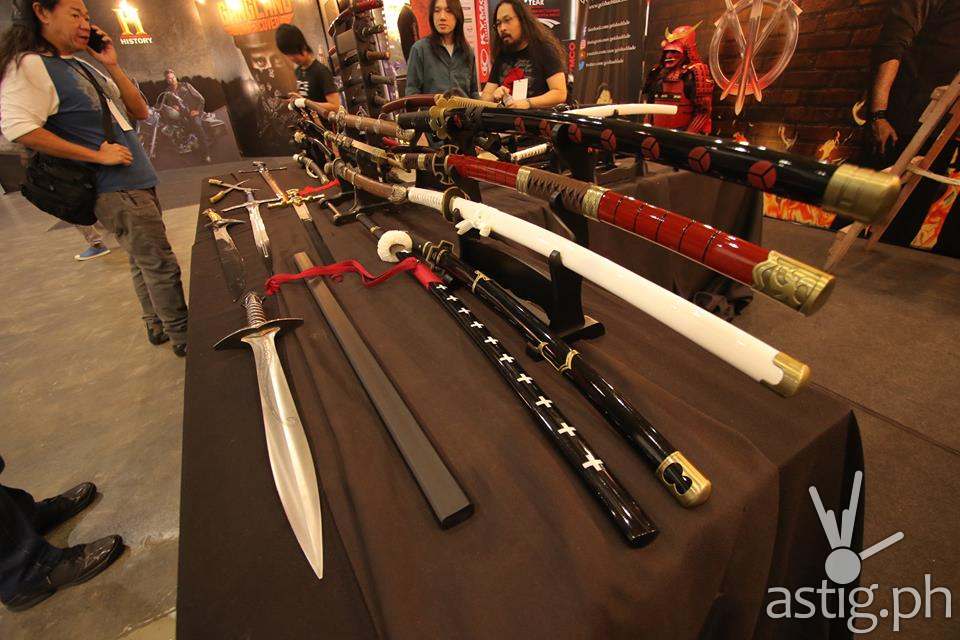 The four-day ticketed event is set to be jampacked with activities and displays that will bring the HISTORY channel to life and immerse visitors in the once in a lifetime experience.
Prem Kamath, Deputy Managing Director, A+E Networks Asia said the network is expecting the channel's loyal fans and history buffs at the convention.
"We are thrilled to make history with the conception of History Con, the biggest entertainment convention of its kind, in Manila. History Con reinvents the way we connect with our local audiences, whether they're our loyal fans who just can't get enough of History, or they're curious onlookers who are new to our brand. We're creating an experience beyond the television screen to engage our visitors at a deeper level that allows them to feel, live and see history come alive in an entertaining way," he shared.
History Con has planed in  its HISTORY personalities who are as excited to make different booth appearances, sign autographs, host talks and conduct workshops to all those in attendance during the much-awaited convention.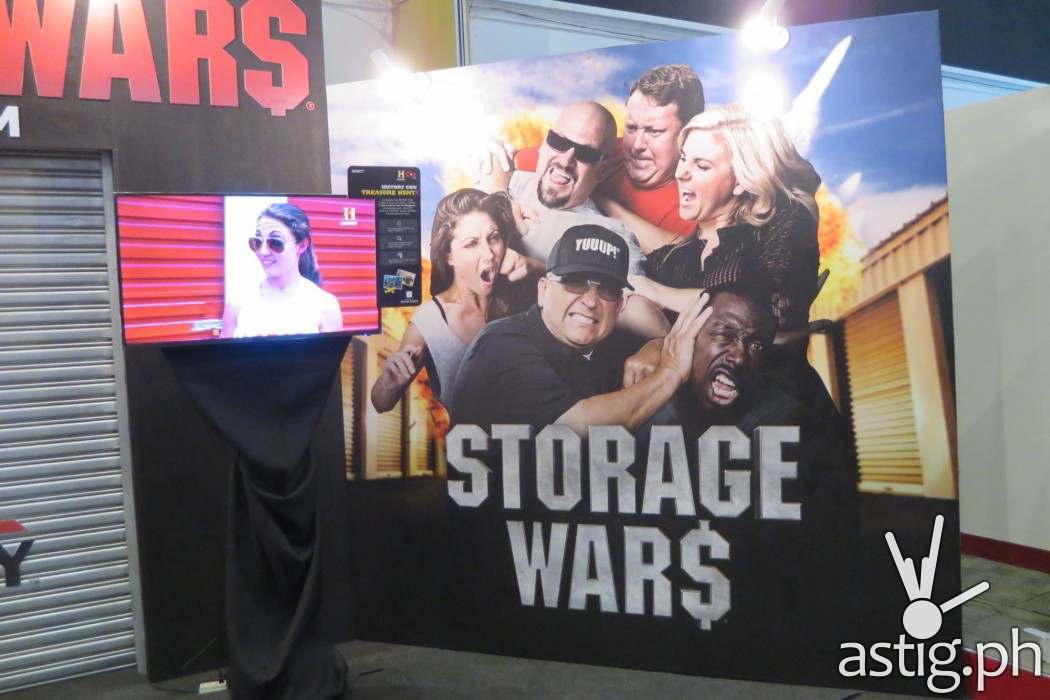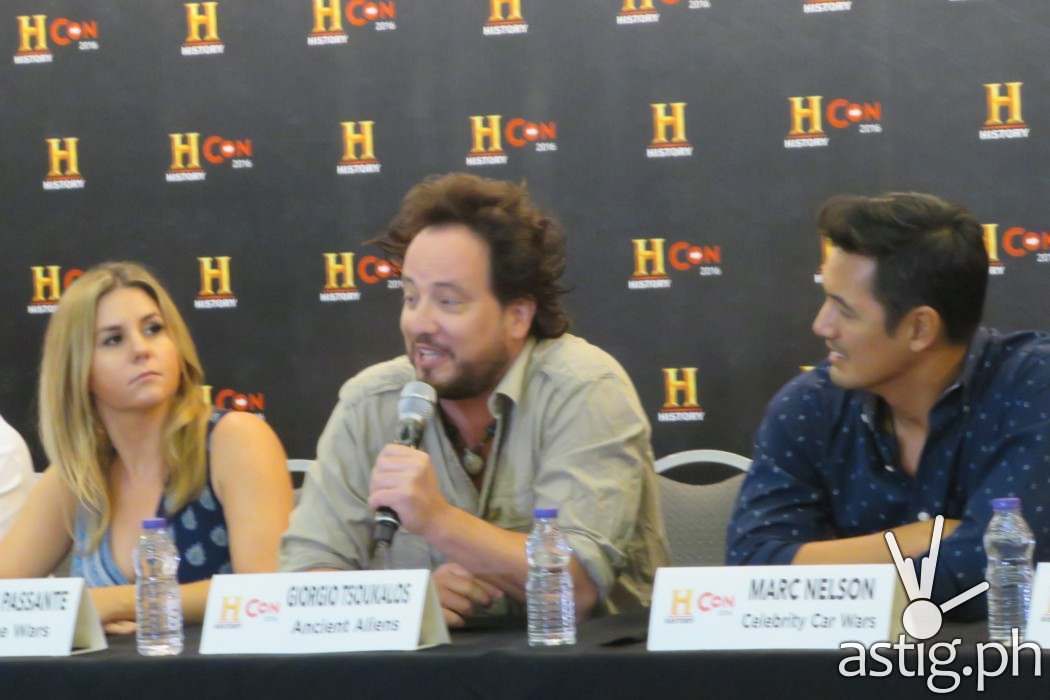 During the media-filled press conference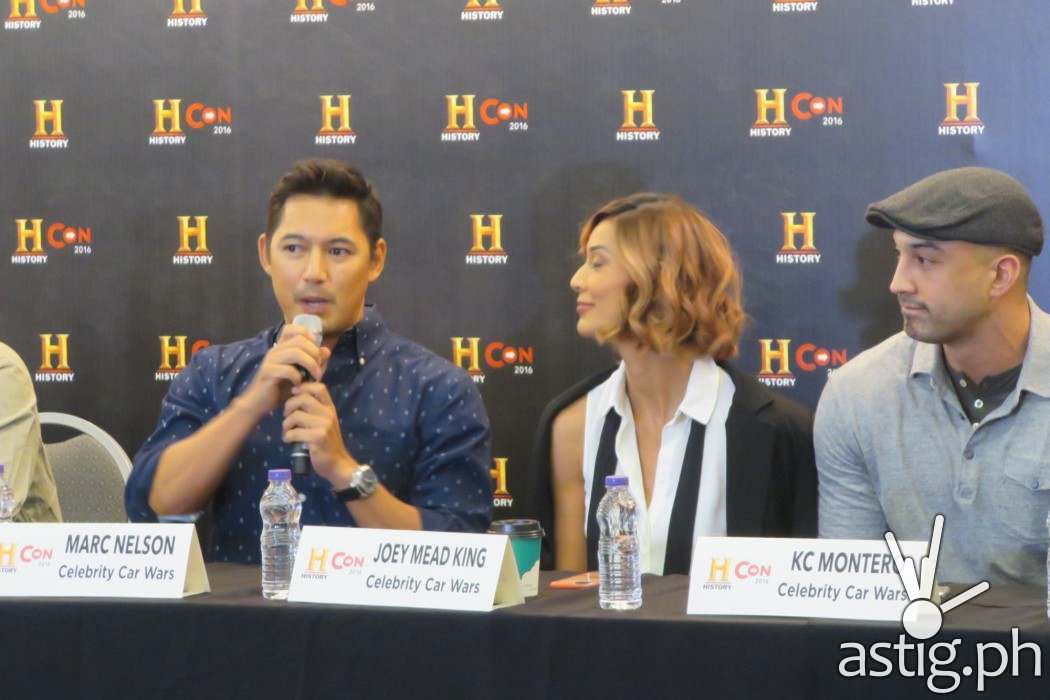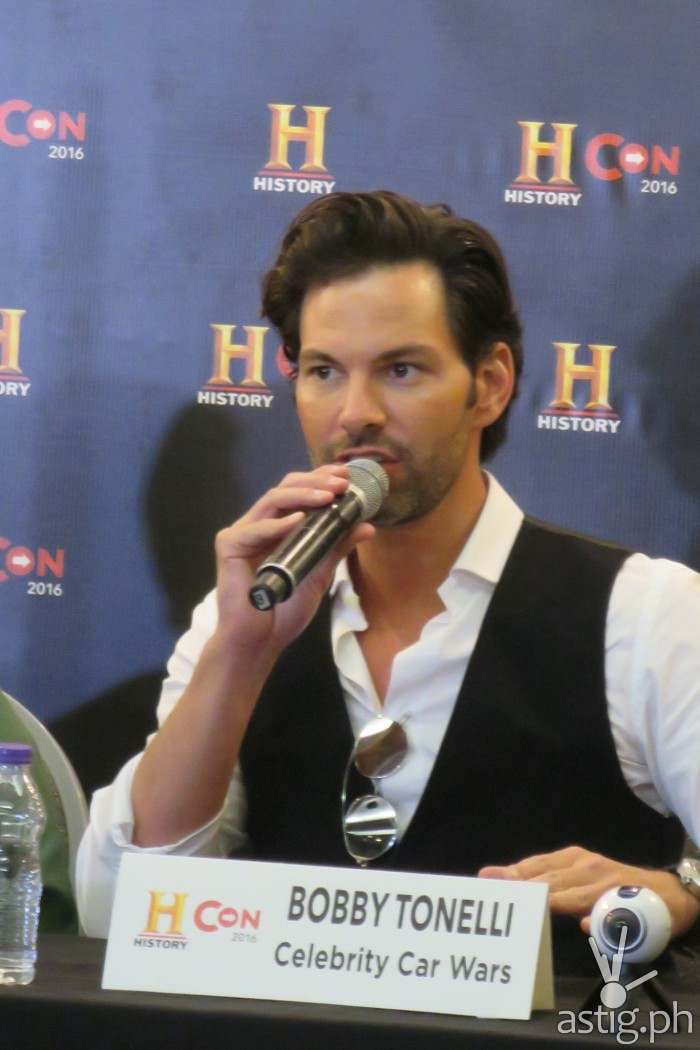 Fans will have the opportunity to truly enjoy the importance of history's contribution to growth and development thats why the vibe of the convention is not only to highlight the many wonderful and educational shows of History Channel but also an appreciation of our own nation's personal history too since Manila is the first ever venue of this History Con.  Now that alone is indeed one for the history books!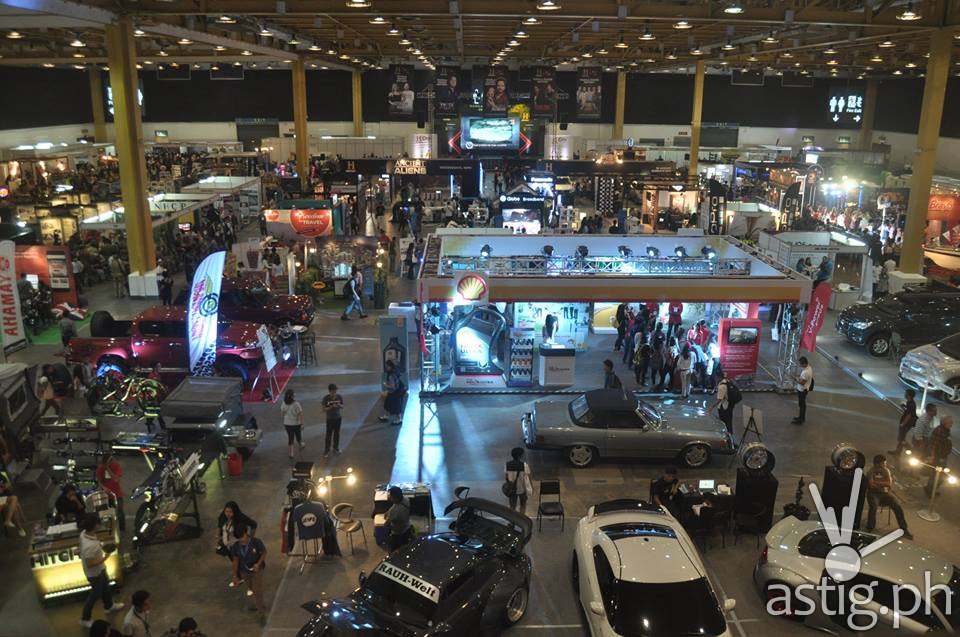 Interesting booths and exhibits
Participate and be active as each booth at History Con will have its own distinct theme that showcases HISTORY's most popular series, including Ancient Aliens, Swamp People, Storage Wars, Alone, Pawn Stars, Counting Cars, Leepu & Pitbull, Ride 'N Seek with Jaime Dempsey, Viking, Photo Face-off and Celebrity Car Wars.
History Con presents its array of automobiles from cars, motorcycles and boats, featuring restored classics and customized rides. For history buffs, there will be a section dedicated to historical characters, a Philippines Presidential limousines display and World War II exhibits.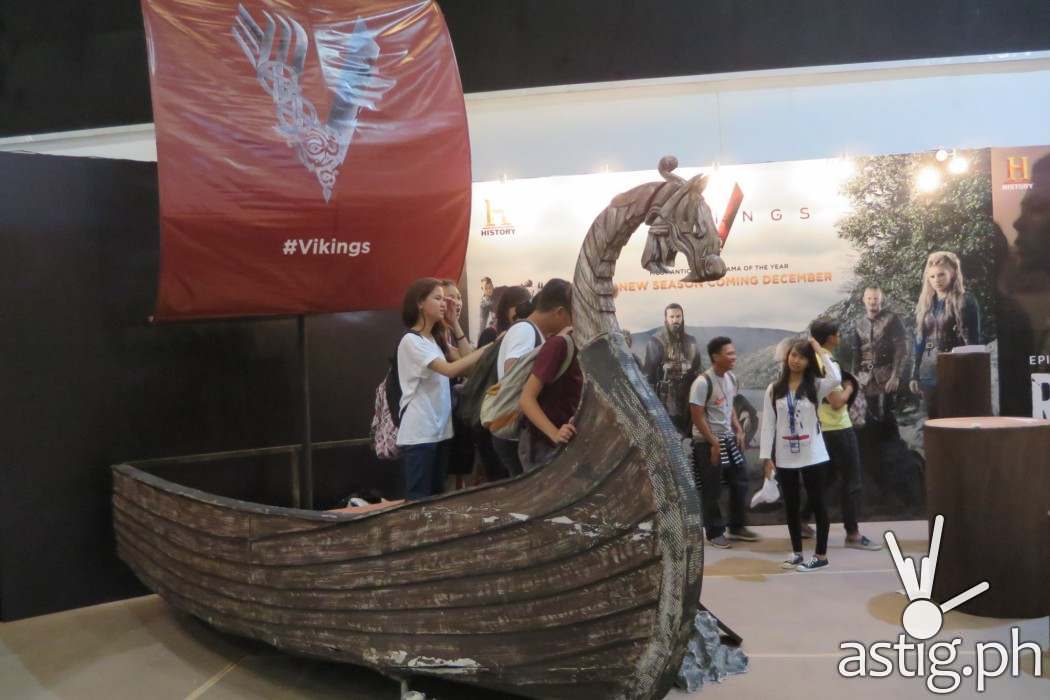 Attendees will definitely enjoy going down history's memory lane when they see items of their early childhood like the diffrent bicycles of yesteryear, the boom box type radios with tape recorders, the vintage vehicles of past local presidents, soldiers during WWII roaming the convention hall among many others and so much more! There was even an Easycall pager, a very old Royal Tru Orange poster of Master Rapper Francis M, a Motorola wireless phone and the life-like statue of Mighty Kid were on display and such a delight to recall!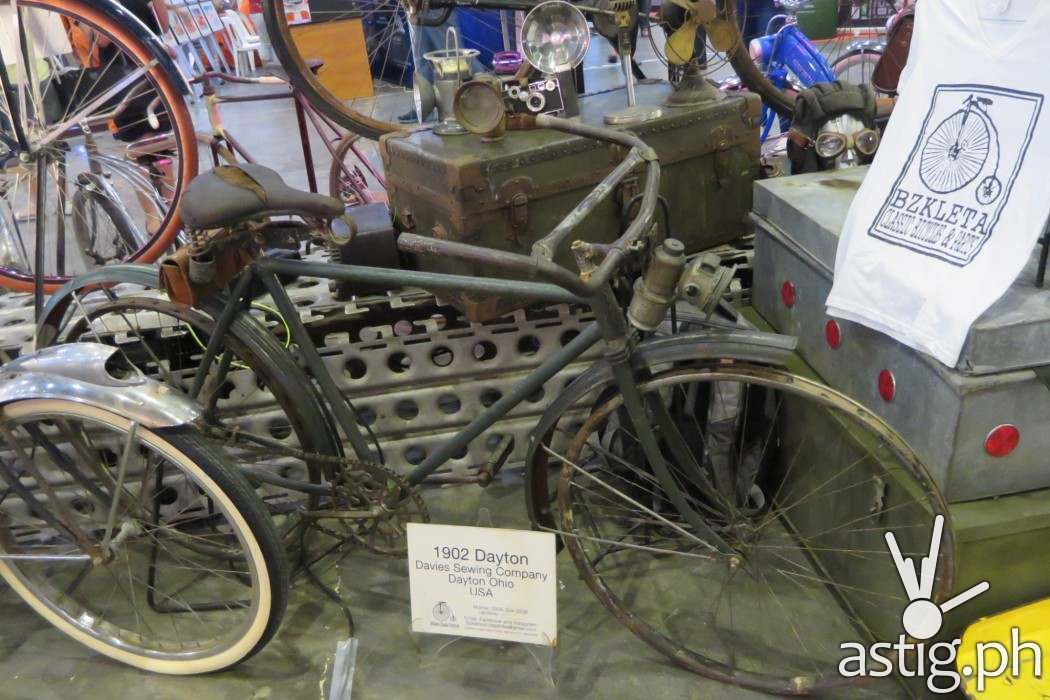 Have your picture taken when you drop by Sarao jeepney's retro display.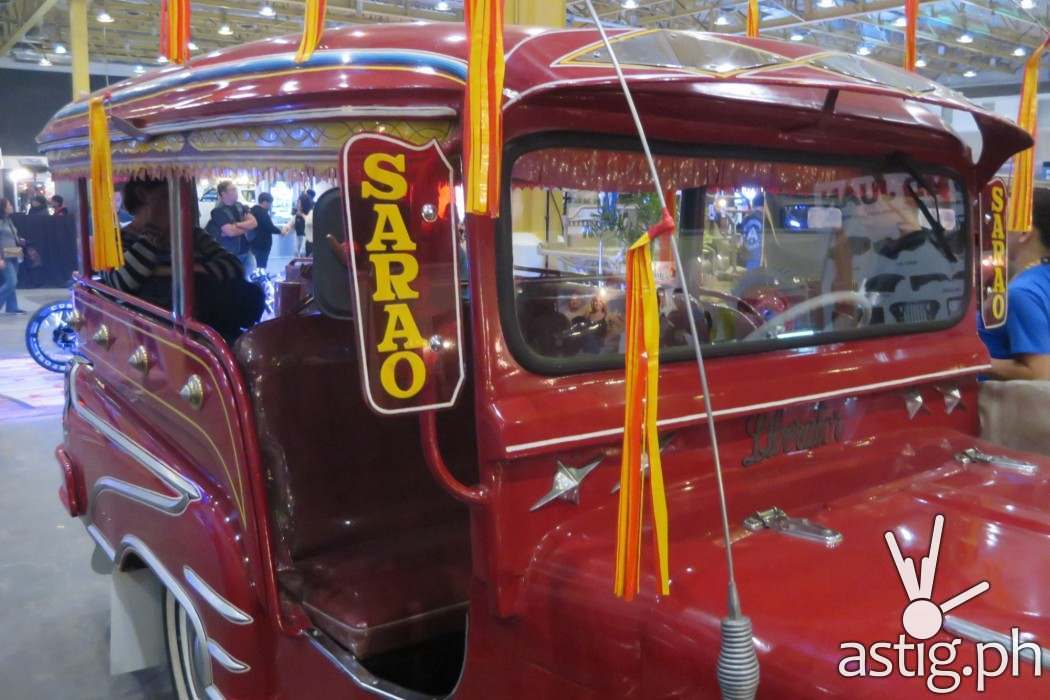 Amazing 3D experience, exclusive screenings, exciting activities and prizes
In addition, visitors can take a 3D experience into our Solar System at the virtual reality booth with Oculus Rift, flex their muscles and take on other strongmen and women at arm wrestling, or get a ringside seat at Muay Thai and boxing demonstrations. Visitors will also be eligible to participate in raffle draws to win fabulous prizes. For the first time, fans will also be able to catch exclusive screenings of premiering History shows.
Event-goers are also invited to make history by participating in three world-record-breaking attempts at History Con. One of the Guinness World Records that HISTORY aims to break at the convention is the record for the longest TV-watching marathon—currently set at 94 hours! Pretty far out, right?! A blogger friend is in it right now and we wish her Good Luck!
In conjunction with History Con, local middle school and universities in Metro Manila have been invited to take part in the HISTORY Bee Inter-school Competition, where the winning school will be crowned History Bee School Champion in Manila. History will also launch a talent search for History's next Digital Host. A separate announcement will be made with further information and entry requirements.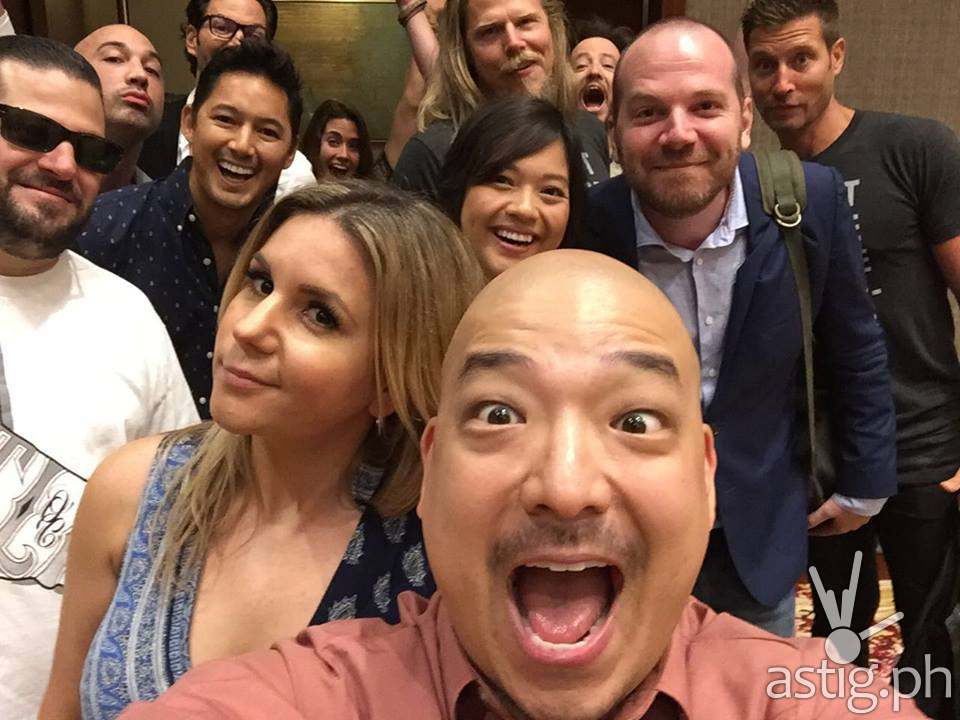 Groupie pic taken by #TheHiddenCitiesExtreme host, Simon Yin for History Con.
I had the utmost pleasure of meeting all the cool program hosts in town. Special shout out ro good celeb friend Marc Nelson who's part of Celebrity Car Wars. Can't wait to watch their first episode pretty soon!
Congrats History Asia and everyone else involved in this epic inaugural event! History is made indeed here in Manila!
The convention passes priced from P200-P1,000  and up are now available for sale at HistoryAsia.com/HistoryCon. More details and updates about celebrity appearances and other activities will also be available on the History Con website and FB page.