Being healthy inside and out is the trend these past months and I totally agree coz we've been cooped up for almost a year now. A sedentary lifestyle is very unhealthy, so apart from exercising, we also need to be wary of our diets, or suffer the consequences in the long run. Thus, healthy supplements such as
Maria Juana Virgin Coconut Oil
should be looked into and their health benefits. Virgin Coconut Oil or VCO has been known to aid in nutrition and yes, even in the beauty industry. There are many uses for
coconut oil
for optimizing health and one of which is to drink/take at least 2 tablespoons daily to replace less healthy fats in the diet or replace your regular cooking oil with virgin coconut oil.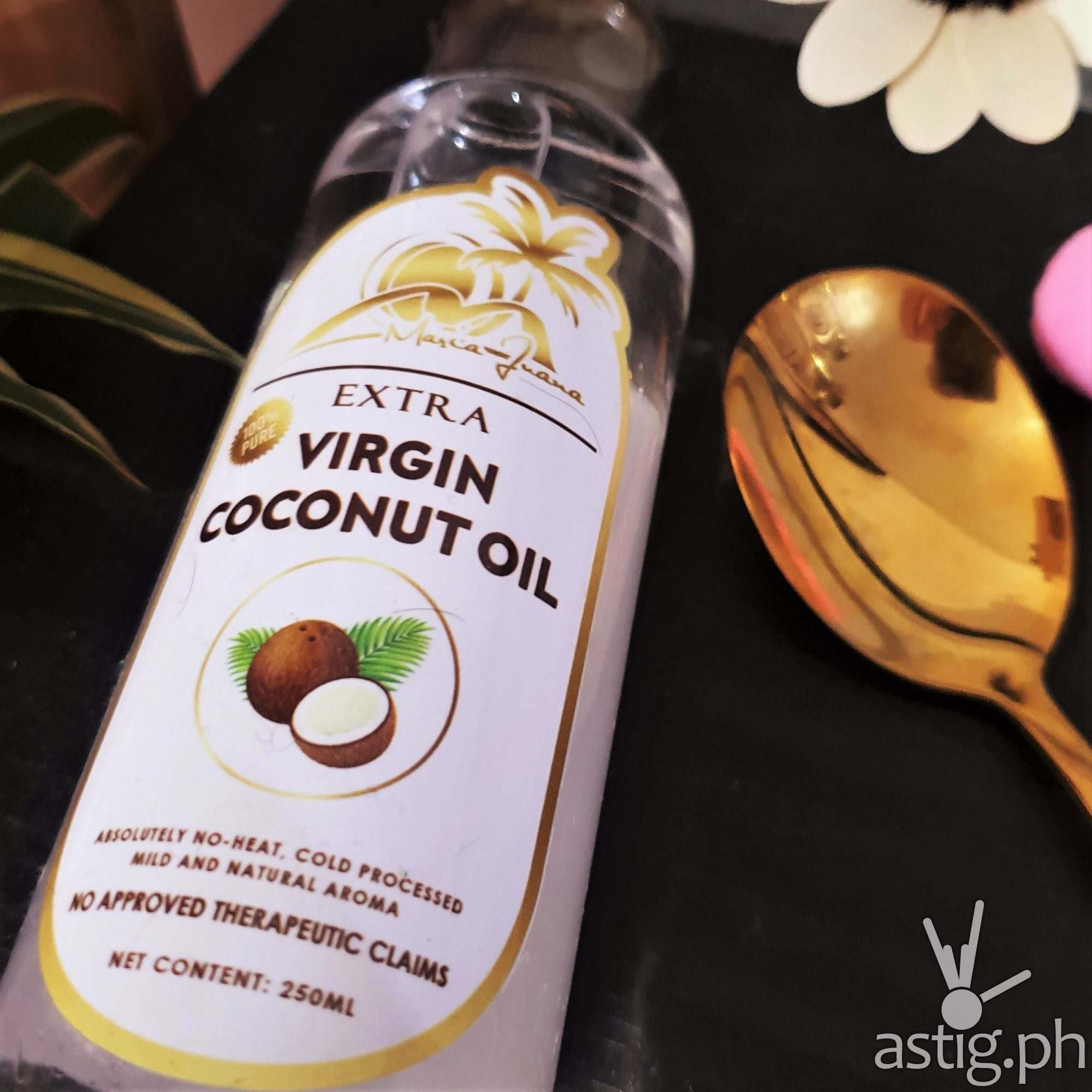 Prior to this current crisis, I'm already using olive oil in cooking meals for my family. Now that I got these
Maria Juana Virgin Coconut Oil
and I've already done the research, the whole family will be adding this VCO to our health journey. Just 1-3 tablespoons a day, you can divide the doses into the following:
coffee, tea, and smoothies
cooking
baking
or take it plain, 1 tbsp on the first week and gradually increase the following week.
Benefits of Coconut Oil
Boosts the immune system
Improves digestion
Aids in weight loss
Regulates thyroid function
Rich in fiber
Improves brain function
Maintains body mass
Keeps heart healthy
Boosts energy
Gives you glowing skin
and more!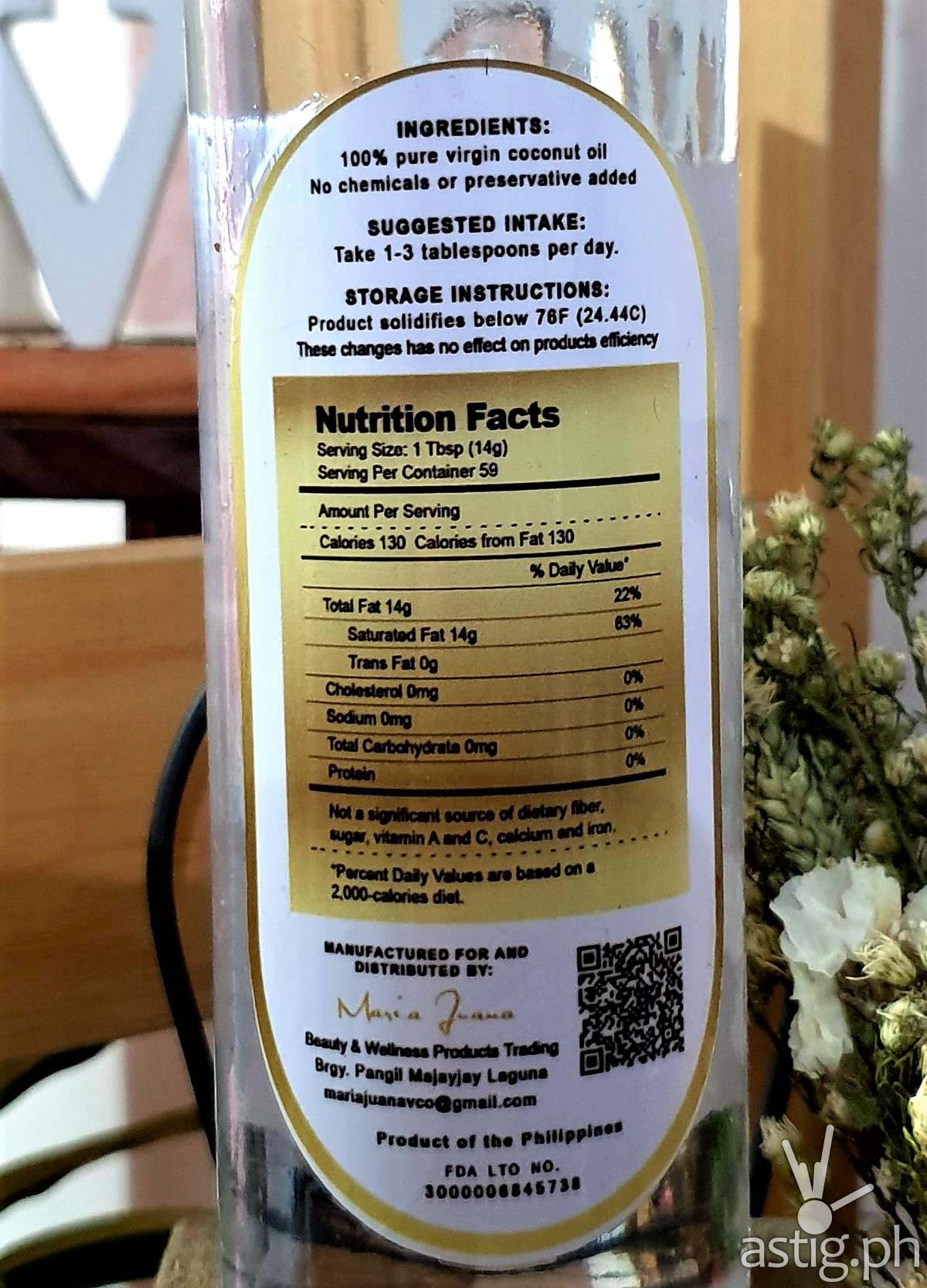 Maria Juana Virgin Coconut Oil Ingredients
The use of Virgin Coconut Oil has been proven healthy and effective for many years now. You can read up on the internet re the immense nutritional and health benefits if you need more info. Coconut oil is not just a superfood but is also used for its many healing benefits. I remember when I was young and had all sorts of body aches, my aunt would massage my whole body with coconut oil. Made me sleep better, too! The
Maria Juana Virgin Coconut Oil
can also be used to get rid of stains, including spills on carpets and furniture. As a skin moisturizer, especially on cracked lips and heels and dry skin. As hair oil for a lustrous tress. If you're interested in trying out
Maria Juana Virgin Coconut Oil
, you can check out its Facebook page at
@mariajuanavirgincoconutoil
and website at
http://www.mariajuanavco.com
.