We all know Maria Ozawa as the lady behind the much-talked porn videos that went viral in the net, unknown to many is the story of sacrifice she made – losing family and friends to follow her dreams of being famous.
On Sunday, the audience in the TEDxADMU event were surprised as former adult entertainment actress Maria Ozawa became one of the speakers.
"My name is Maria Ozawa. And I would like to talk about how you should proceed with the AV (adult video) industry," the actress introduced herself that earned laud from the audience.
Ozawa shared that her work in the AV industry started when she got bored and used to from having eight-hour jobs like becoming a fastfood server, a worker in a KTV bar and a teacher in a Japanese kindergarten school.
"At the end of the day, I thought it was kinda boring to wake up at 8 in the morning and go home at 5 every day. I was not saying that job is bad, but it wasn't the thing for me because I am really energetic."
"I wanted to go to see some places, to do something people can't do. And that is when it hit me that maybe doing the AV industry will be a challenging thing for me to do because it's the industry that people won't do," she said.
After she became an AV model, she worked hard to be famous. However, her newfound glory had a sacrifice to make as she lost her family and friends.
"When I got famous in Japan, it was okay, it was a happy thing. But one second later, I lost my family, my friends, my boyfriend that I was going out with. They all bashed me, saying that I was doing it for money or because I just love doing sex," she said.
Ozawa said that with a father who is a missionary and having a Christian upbringing, staying in the AV industry became complicated.
"My family just wanted me out of the family because I was doing an industry that is totally different and opposite against the Bible," she said.
Left with the choice of family or her dream of being famous, Ozawa choose the latter.
"I couldn't give up on my dream because it was so great so I just had to drop my family. At that point, it was really hard because I lost everything," she said.
Now, as she transitioned to become a film and television actress, Ozawa said that she had no regrets about her past.
"I have no regrets. Not even a second. Because if I haven't been in the industry, I wouldn't be here," she said.
The former Japanese AV actress said that she is now based in Manila, after starring in the film "Nilalang" last year.
Ozawa keeps a positive outlook in life, saying that her transition to become an actress in the Philippines proves that there is always a second chance for everyone.
"I am trying to look back but I am like, 'never look back' because you have to throw whatever you did yesterday to see the bright future."
"I am telling everybody that there is always a second chance in your life. You may be dropped out of something but there's always a chance," she said.
Ozawa was the sixth out of the eight speakers who headlined the biggest TEDx event held the country.
Ozawa created a buzz recently when she admitted in a candid moment during her guesting on the controversial podcast Good Times with Mo that she and Cesar Montano had made love once. The day after her statement became the center of bashing in social media, she reiterated that she was just joking and "having fun" when she said that she had sex with Montano.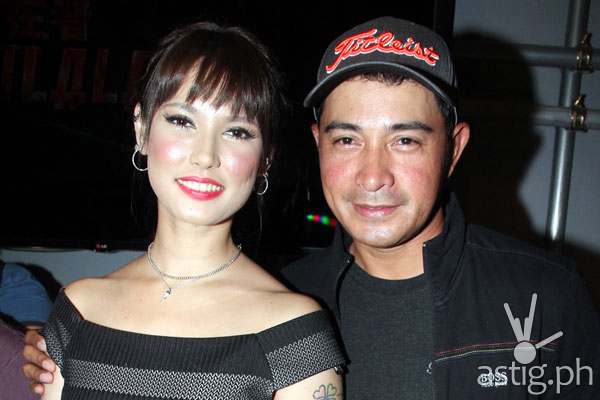 Source: Inquirer