Passion for perfection is the distinct mark of the chefs of Marriott Hotel Manila. From the hotel to the culinary arena, they have exceptional ideas, remarkable taste, and seamless performance.
At the recent Philippine Culinary Cup (PCC), dubbed as the annual competition "where the best meet to compete" and the only continental competition endorsed by the World Association of Chefs Societies (WACS), Marriott Hotel Manila's best performance continues to be on the upswing.
Its team of culinary and pastry chefs garnered the most number of awards compared to its hotel counterparts. After four grueling days of competition at the SMX Convention Center, PCC's roster of WACS-accredited judges happily awarded the team of Marriott Hotel Manila with 4 gold medals, 3 silver medals, and 5 bronze medals!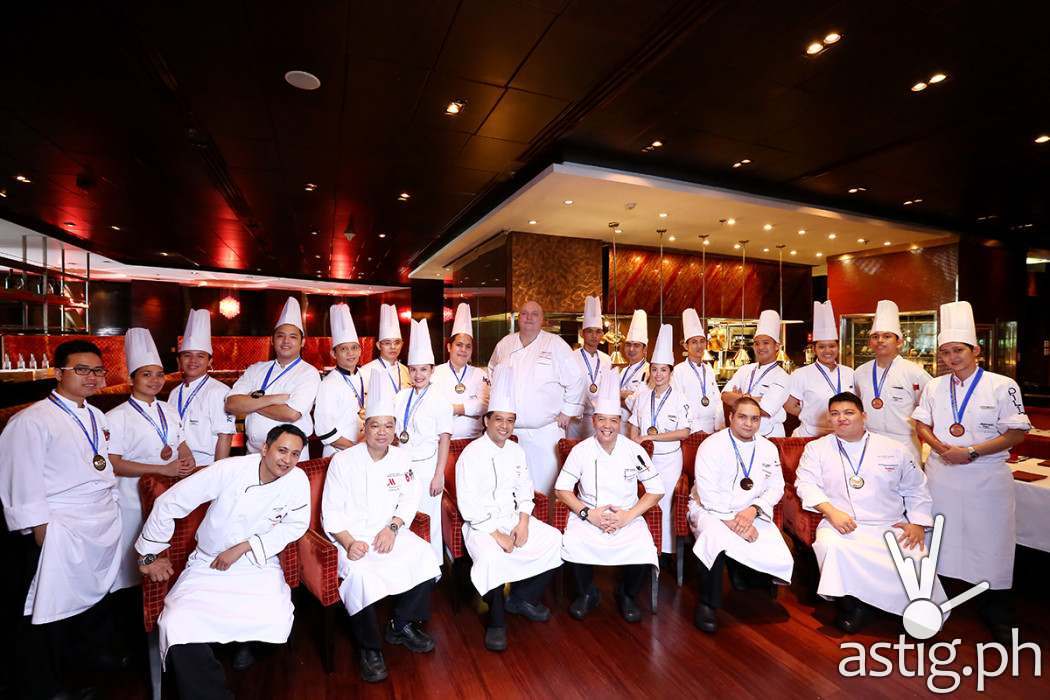 Gold medalist winners
Those who brought home the gold were:
Dream Team Challenge
Rej Casanova
Jae Louise Cortiñas
Francisco Santiago
Sarah Mendoza
Sous Vide
Prince Patino
Rej Casanova
Chocolate Pastry Showpiece
Fantasy Dessert
Silver medalist winners
Young Chefs Challenge
Oscar Gutay
Christopher Saquing
U.S. Poultry
U.S. Pork
Bronze medalist winners
Filipino Cuisine Challenge
Brainard Vito
Jaime Lagunday
Erwin Marquez
Quick Fire Salad
Wedding Cakes
Dress the Cake
Pasta
Joana Paula Tiglao
Marty Santiago
Spectators and fellow chef competitors from various establishments have always witnessed how Marriott Hotel Manila continues to prove its culinary mettle at the PCC. Noteworthy is not just its sheer number of winnings but the fact that it is able to beat its own past remarkable achievements. Indeed, why settle to be better when one can be the best?
Philippine Culinary Cup special set menu
And since only the best dishes are served to its guests, the chefs of Marriott Hotel Manila are sharing the glory of gold medals by offering these dishes at Cru Steakhouse this month of September.
Diners who prefer a la carte are off to a good start with the Slow Cooked Grouper (squid ink crepe, tomato pepper relish, compressed apples, and saffron kaffir aioli) for P990.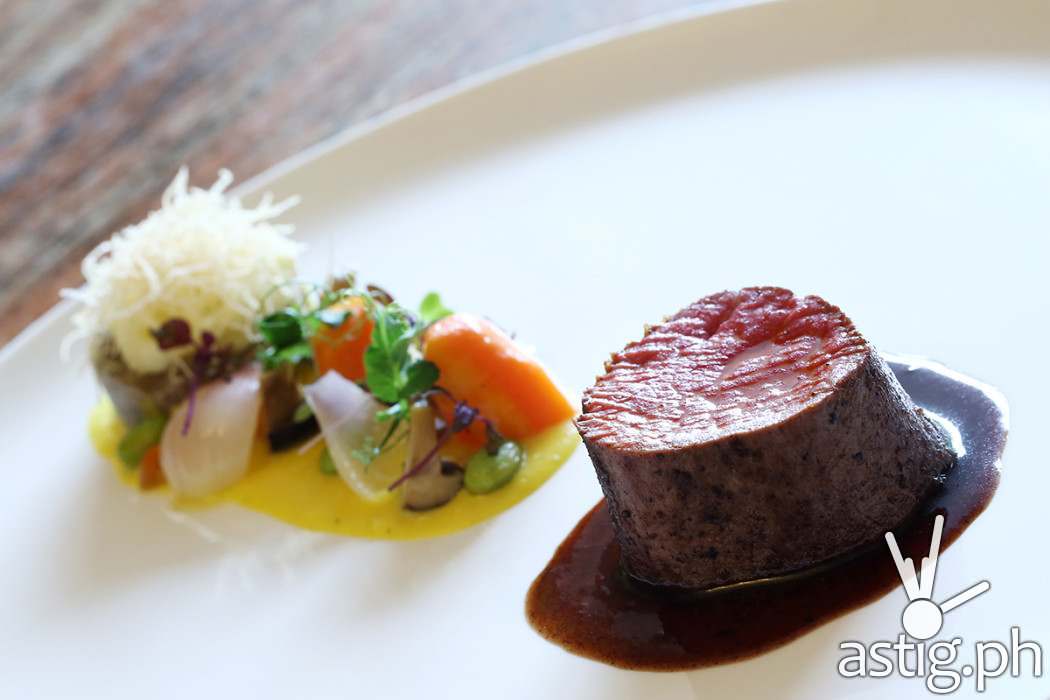 For the main course, order the Sous Vide U.S. Angus Beef Tenderloin (kaffir-corn puree, truffle potatoes, and port wine sauce) for P1,950; or choose  the Pan Roasted U.S. Angus Beef Flank Steak (smoked goat cheese, vegetable ragout, cauliflower truffle puree, wild mushroom stuffed rigatoni pasta, port wine ox tail jus) for P1,650; or opt for the Sous Vide Halibut Fillet (tomato pepper relish, corn shrimp crepes, squid ink kataifi crisp, and smoke-infused hollandaise sauce) for P1,850.
Cap these with a divine dessert of either Banana Crème Brulee (chocolate ganache, almond walnut crumble, and cream cheese icing) or Dark Chocolate Maracaibo Mousse (vanilla custard, orange gelee, hazelnut crunch, and salted nut crumble) for only P400.
For a delightful 3-course dining experience, the Philippine Culinary Cup Special Set Menu is also offered at P3,150 for the Sous Vide U.S. Angus Beef Tenderloin, P2,950 for the Pan Roasted U.S. Angus Beef Flank Steak, and P3,000 for the Sous Vide Halibut Fillet. Enjoy these exclusive gold medal dishes, meet the pleasant award-winning chefs, or revel in both.