PASAY CITY, Philippines – No one throws a soiree for its loyal clients as lavish as Marriott Hotel Manila which recently celebrated its Global Customer Appreciation Week (GCAW). Aptly themed Opportunity to Appreciate, the Halloween costume party kicked-off the merriment and showed how Marriott takes the opportunity to appreciate them for their loyalty amidst the evolving trends in the hospitality industry.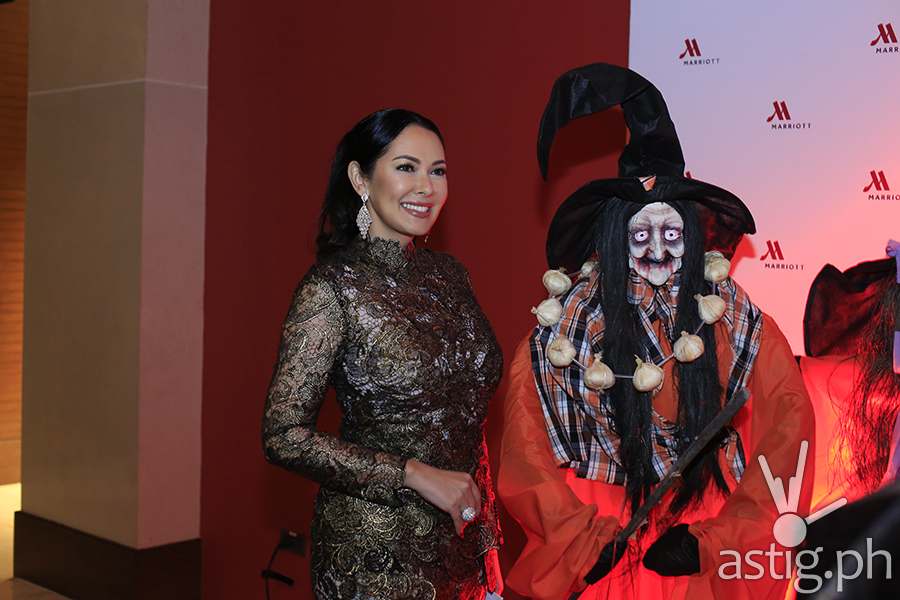 Dying to see you in costume
Confirming their attendance right after receiving their "dying to see you" invite, the customers comprising of business executives, Manila's high society, celebrities, editors, and other VIPs, donned their best costume and flocked at the Marriott Grand Ballroom.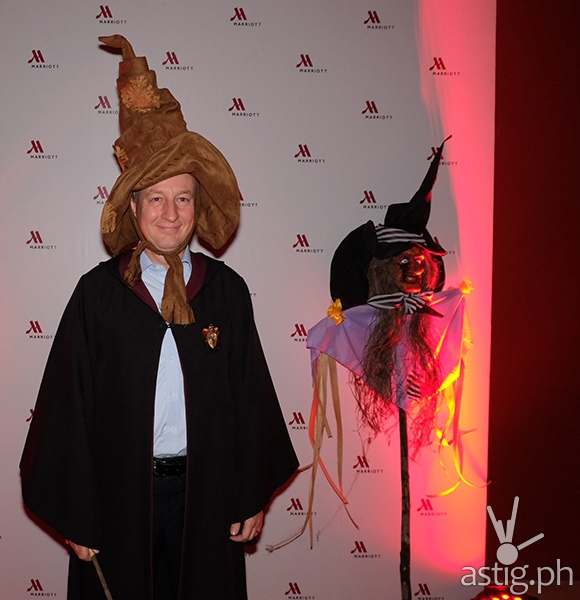 With every tick of the clock before midnight, more draculas, witches, white ladies, and other cool, cute, and crazy characters from books and movies arrived and laughed with their good friends and new friends. After all, Opportunity to Appreciate not only highlighted the great customer service provided by Marriott's Associates but also reinforced relationships with existing customers and established connections with new ones.
Are these from Hell's Kitchen?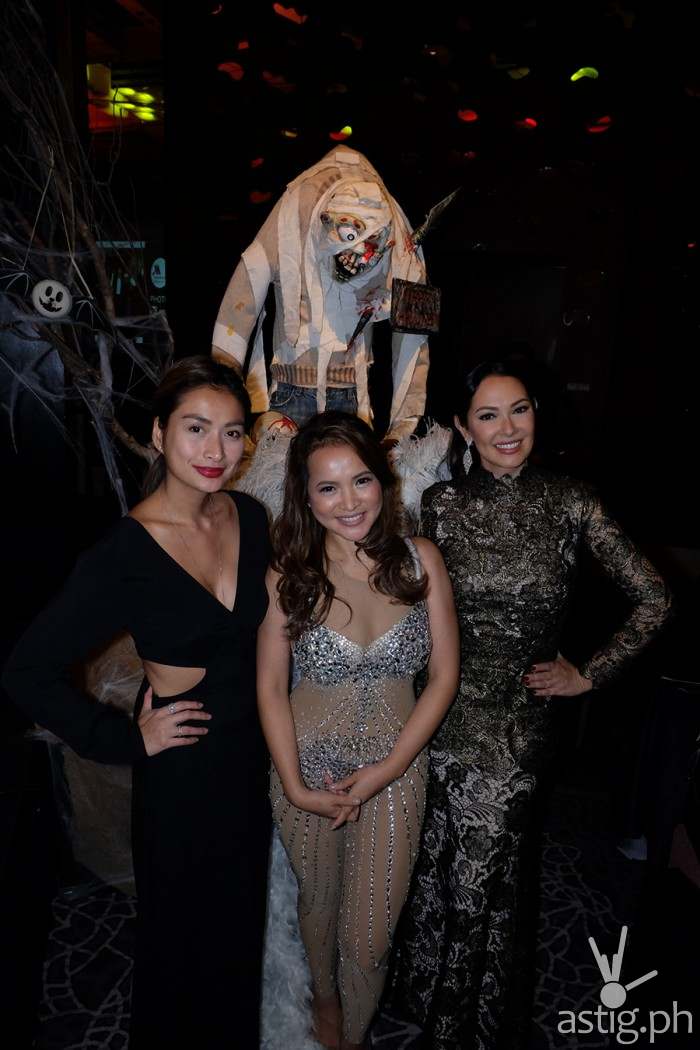 Everyone was having a hell of a good time enjoying the spooky décor, lights, and sounds plus the entertainment by Mark Mabasa and friends. Whether they were getting silly or scary, each customer kept coming back for more food and beverages. Shrimps Marinated with Ginger Garlic Lime was offered as hot stone food, while Farfalle with Mushroom Beef Ragout and Spiced Shrimps Curry on Jasmine Rice were served on big bowls. Others savored the Seafood Raw Bar with Local Oysters, Steamed Shrimps, and New Zealand Mussels which were dipped in lime and lemon, cocktail sauce, tobasco, and horseradish. Zombie or not, a lot of guests devoured the Crispy Suckling Pig wrapped in Crepe with Spring Onion Cucumber paired with either chili sauce, honey mustard dip, hoisin sauce, sate sauce, honey lemon sauce, mayo garlic, or liver sauce. Servers did not have to walk far because the Beetroot Macaron, Goat Cheese Cream, and Sous Vide of Chicken Boneless Chicken Roulade on their trays were gone in seconds!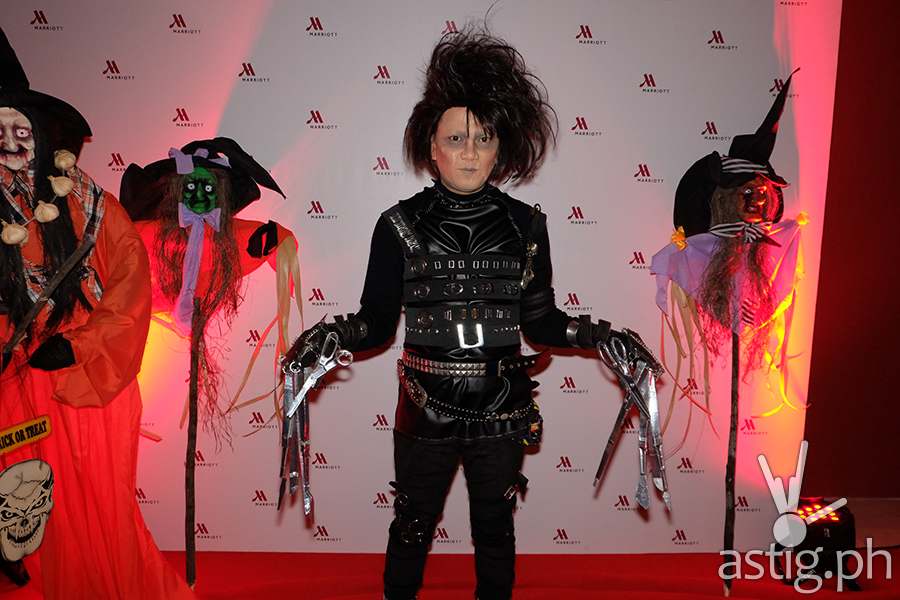 Meik Brammer, Marriott Manila's very own Chef Gusteau who is not temperamental like Gordon Ramsay, enjoyed the devilish grin of the guests whenever he and his kitchen team would come back to refill the buffet spread for the various food stations. Thrilling treats for dessert include Mars Chocolate Mousse, Dark and Milk Chocolate Mousse, and Fresh Strawberry and Whipped Cream. Eerily creative presentations of the Halloween Cupcakes, Spider Web Cheesecake, Devil's Food Cake, and Ghoul's Graveyard Brownies were certainly thrilling treats!
In keeping with Marriott's Spirit to Serve, the Global Customer Appreciation Week was capped by treating 30 street children from Pasay. Aside from feeding the little ones and letting them enjoy the rides at Star City, Marriott Hotel Manila also gave them bags filled with Christmas treats and toiletries.
Marriott Hotel Manila Halloween Photos
Marriott Hotel Manila values its customers and their business. Book your event, meetings, and other celebrations and you might just win prizes when you party with us next year!  Call (63 2) 988-9999 or visit manilamarriott.com for bookings and inquiries. To join ongoing conversations, like MarriottHotelManila,on Facebook, or follow @marriottmanila on Twitter and @manilamarriott on Instagram