MANILA, Philippines – Marriott Manila redefines the meaning of luxury weddings, when the hotel recently presented its grand bridal show entitled Marry Me at Marriott.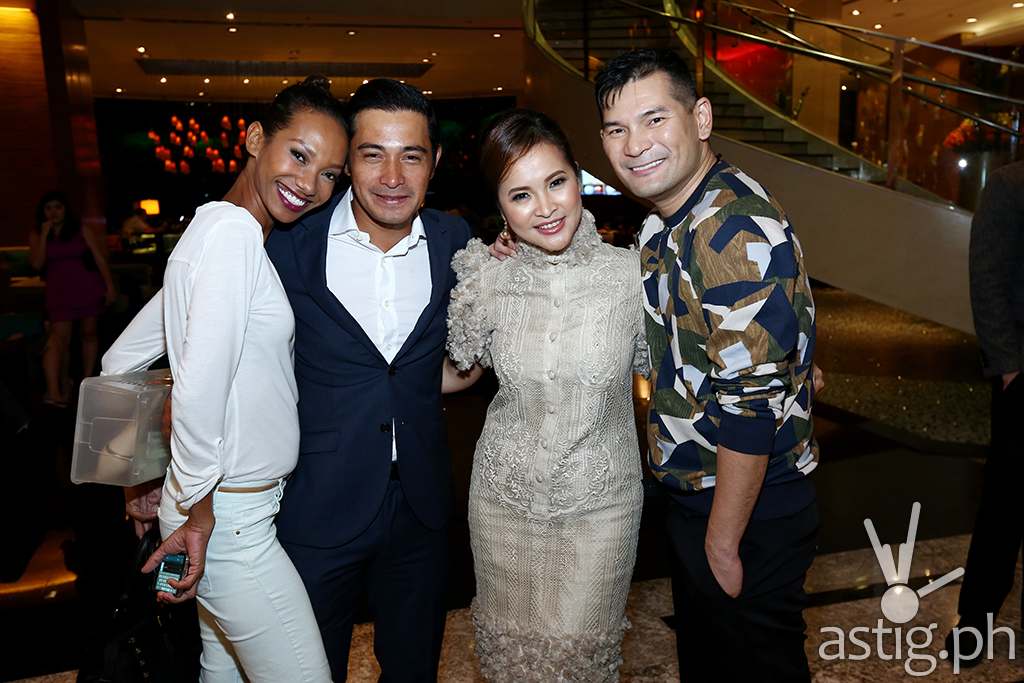 This affair has proven to be one of the most anticipated wedding events of the year, almost 500 guests consisting of influential fashion designers, renowned celebrities, soon to wed couples, industry partners and sought after weddings suppliers gathered together for a luxurious 13-course lauriat gala dinner.
The most priced centerpiece of the evening was the food which doubled as entertainment, showcasing the talent of the newest member of the award winning culinary team of Marriott Manila-Chinese Executive Chef Law Wui Wing.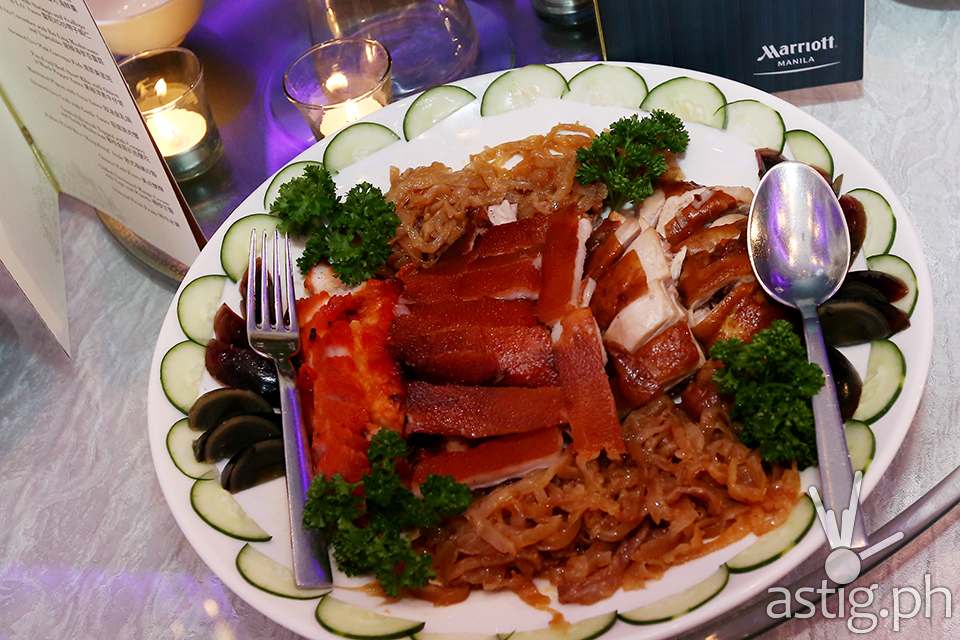 Guests couldn't stop but rave about his dishes:
Assorted barbequed meat combination with suckling pig
Braised diced seafood broth with crab meat
Sautéed asparagus with shrimps and scallops in x.o.sauce
Braised sea cucumber with bai ling mushrooms and vegetables
Steamed lived pink garoupa fish
Pan-fried beef short ribs with onion in black pepper sauce
Marinated pigeon with soya sauce
Steamed live crab with garlic sauce
Sautéed broccoli topped with conpoy and enoki mushroom
Fukien fried rice "Hong Kong" style
Chinese petit fours
Chilled sweetened mango cream with sago and pomelo
Seasonal fresh fruits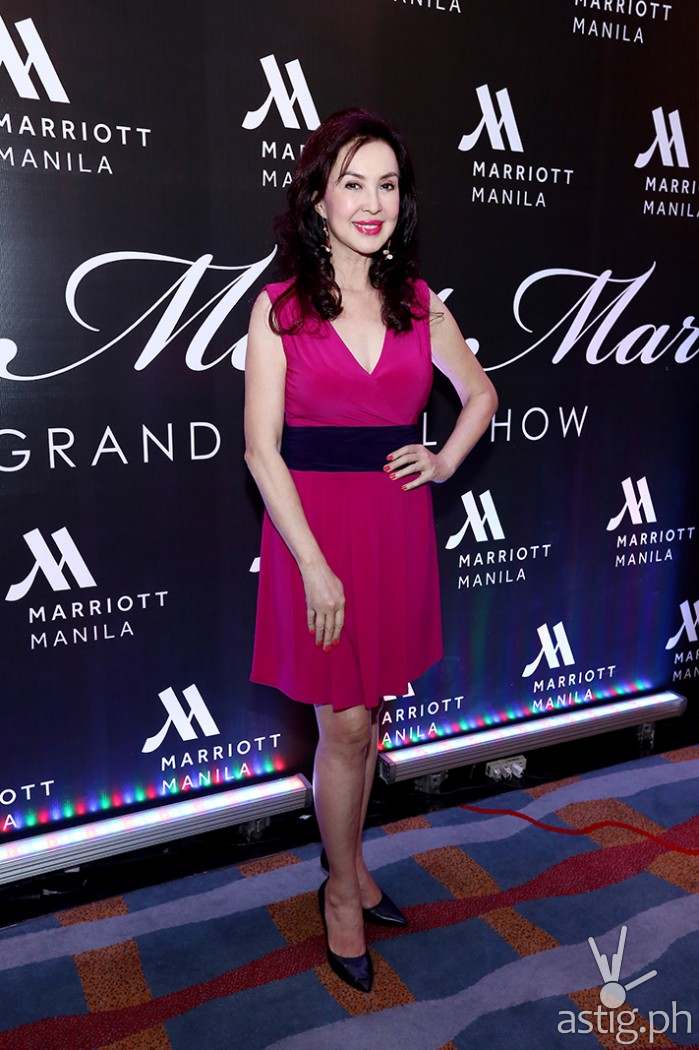 According to Chef, he describes himself as a perfectionist, epicurean, and detailed orientated which emanates in his masterpieces.
The grand feast is only just a teaser, Chef Law happens to be the Executive Chef of Marriott's upcoming signature Chinese restaurant, Man Ho which will be operational in 2016.
Spectators were also given a special preview of the newest and grandest wedding destination in Manila, the Marriott Grand Ballroom.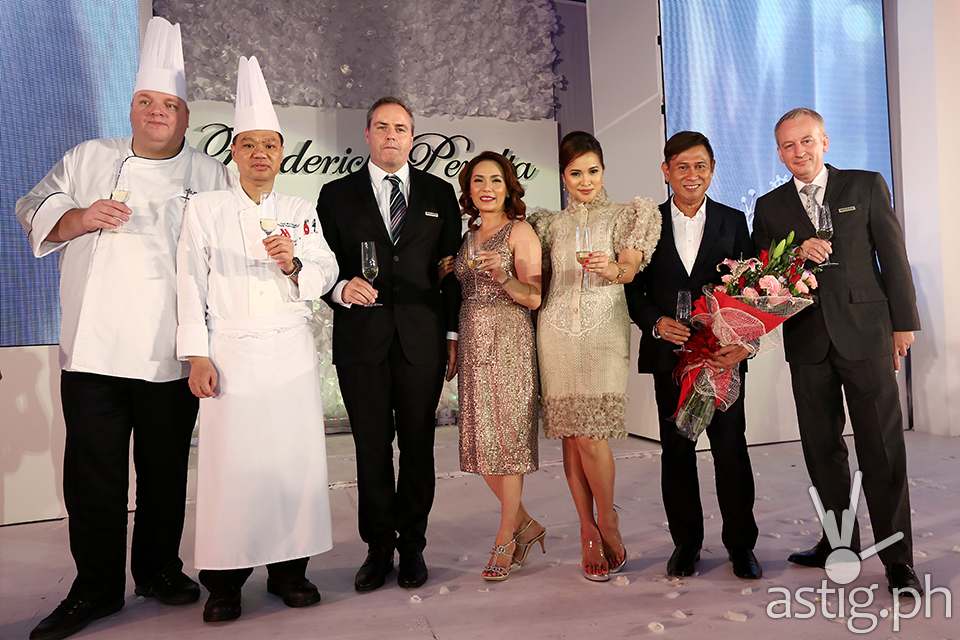 Set to open in March 2015, this highly anticipated world class venue is purposely designed to host the perfect once in a lifetime celebration.
From its own wedding chapel to bridal suites with private gardens, glamorous photo venues and private entrances every Marriott Wedding will be remembered for its unsurpassed grandeur and impeccable execution.
The unveiling of Marriott's promising beginnings was set against a moving backdrop of the romantic creations of Philippines.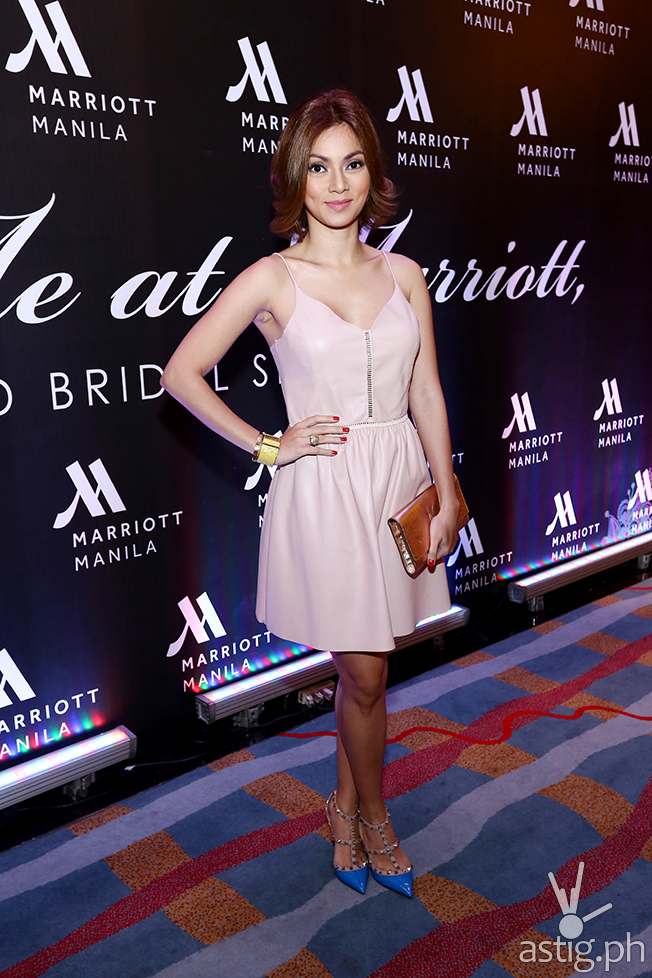 The night was also the celebration of the 30th anniversary of top designer Mr. Frederick Peralta.
More than 30 masterpieces were showcased by his closest friends and top models. It was a sight to behold as each piece gracefully floated the runway serenaded by Mark Mabasa and friends, Bernie Pasamba Orchestra, ballet dance performances, Airdance and Primo Opera.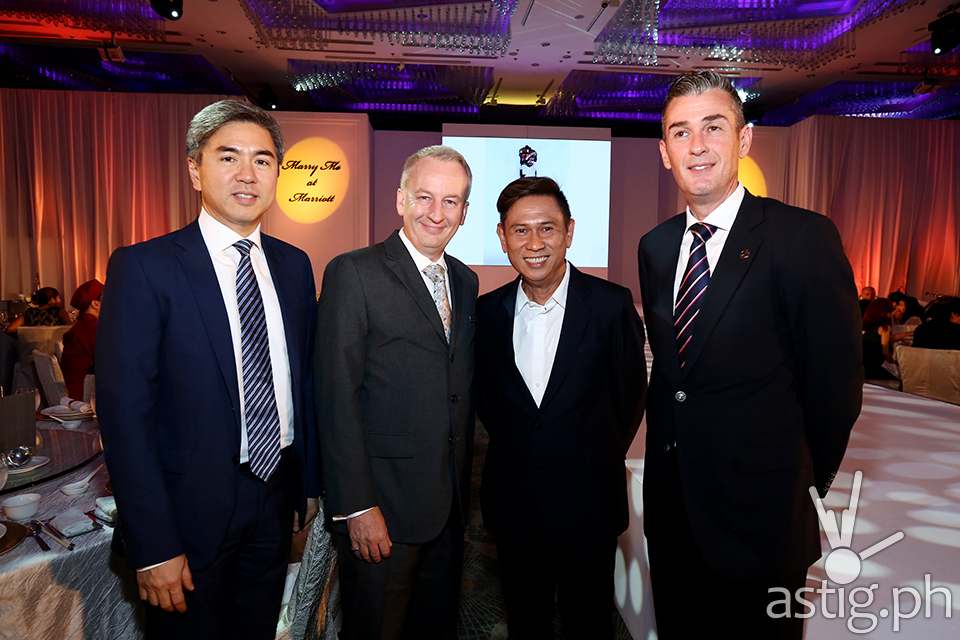 To conclude the grand bridal show was a toast led by Marriott Manila's General Manger, Mr. Bruce Winton "This night is for all of you, it's a night that gives you a glimpse of what awaits you in the promising future of Marriott Manila. We invite you to join us as we embark on a journey that hasn't been explored before. We are raising the bar high here in the Philippines and we couldn't have chosen a better partner to launch this than Mr. Frederick Peralta, who also in his own right has made a mark in his own field".
The successful affair only shows that a new high standard has been set by Marriott Manila and it is ready to execute an incomparable luxury wedding experience.
For inquiries and reservations on the new Marriott Grand Ballroom call +63.2 988.9999