MANILA, Philippines – When you think of speakers and headphones, there are only a few brands that would come to mind and one of them is Marshall. Marshall is a legend on its own because of its uniquely clear and expressive sound combined with its mythical stage presence. This has left audiophiles around the country enraptured and giddy with happiness while listening to their favorite bands or icons in the last 5 decades.
Marshall headphones and speakers, along with Marshall amplifier introduced the Mode, Mode EQ, Acton, and Woburn to the Philippines. These headphones (the Mode and Mode EQ) are what would epitomize the saying, "good things come in small packages." It's customized drivers deliver high output sound at minimal distortion and this is very important to anyone who loves their music.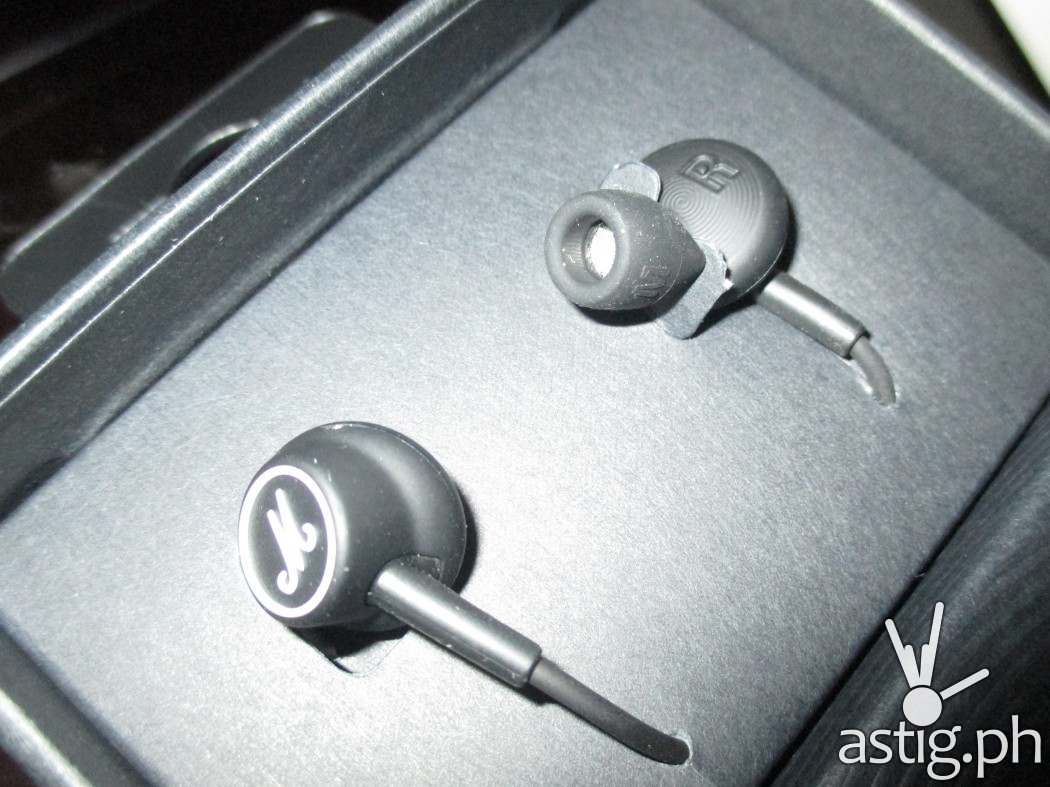 Mode comes in black with white brass while Mode EQ comes in black with gold brass. Both headphones have a remote feature wit an updated wire clip which allows the user to easily attach the headphones to their shirt. The main difference between the Mode and Mode EQ is that with the EQ, you can switch from a warmer, bass-heavy sound to a brighter tone with emphasis on mids and high.
The Marshall Mode sells for Php3,150 while the EQ is at Php4,450.
As for the speakers, they also launched the Acton and the Woburn speakers, both available in black and cream color. The Acton might look small compared to the Woburn  but both boasts of an impressive and compact speaker. The Acton speaker has Hi-Fi qualities and a custom control 3 analogue interaction knobs that allow the user to fine tune it to the exact sound they desire. The Acton is available for Php15,950.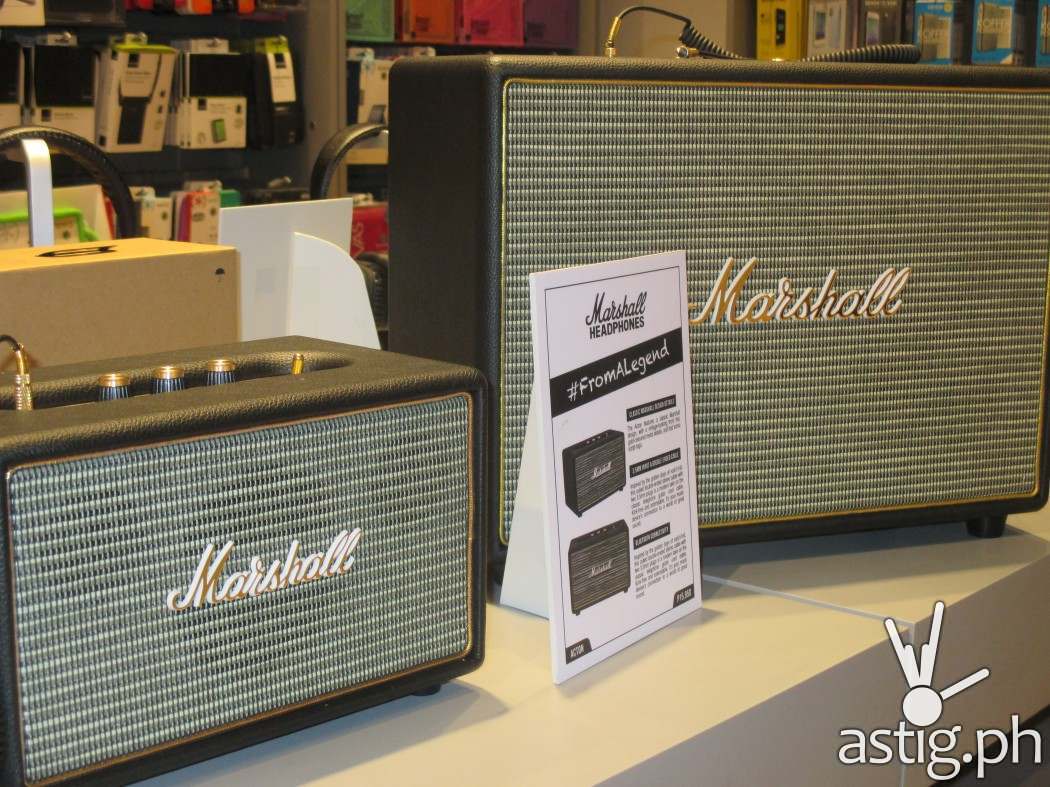 The Marshall Woburn speaker on the other hand is all about freedom since it allows you to play your music in multiple ways which would ensure you can play your music just the way you want it. It hits highs trebles cleanly, handles low bass with ease, and has a clear and lifelike mid range. The analog treble, bass, and volume knobs give you custom control of how your music will sound and with two standby modes, powersaver and standard, it also minimizes enviromental impact when its not in use. This is available at Php28,500.
Marshall headphones and speakers can be bought at Astroplus, Beyond the Box, Astrovision, Avid Surfer, BzB Gadget Hive, Complink, Digital Hub, Odyssey, and other leading audio stores.