MANILA, Philippines – A Filipino-made live media application Blumr launches the world's most precise real-time technology with its app's features Blurt, 'Switch, and Trends, allowing its users to experience life as it happens and bringing them much closer to reality.
Founded by ex-telco employees who have developed the world's most robust technology on real-time, Blumr is a byproduct of the most millisecond-precise real-time technology that can be applied not only in media and communications, but also in other industries including banking, retail, remittance, entertainment, research and education.
"Blumr's live experience gives you a new set of emotions that is often linked with real-time interaction. It gives you joy, drama, anticipation, a feeling of uncertainty and unpredictability as you speak, just like in real-time setting," shares Blumr Co-Founder & CEO Paolo Mendoza.
On its beta release, Blumr launches Blurt, a chat-as-you-type messaging feature that allows true real-time conversations and captures real-life gestures. As a user types his message to his peer, the other party can already view every character he types.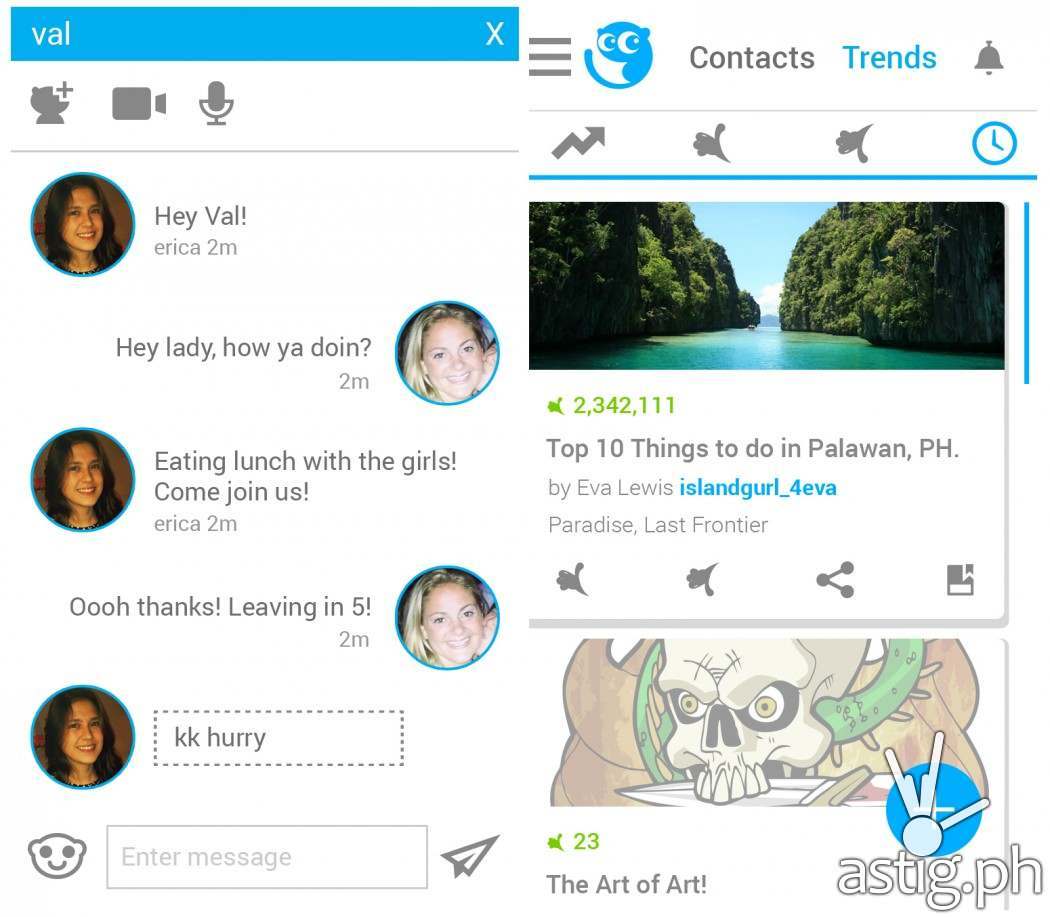 Meanwhile, Trends allows users to have real-time engagements with Blum-It and Booh-it buttons. This feature empowers the individual to broadcast an event as it happens and evoke the community's authentic thoughts and genuine feelings.
Other features also include an advanced voice and video call technology—on its web version, a video call that doesn't require you to download or install any program. It also goes with the Switch feature that allows the users to change from one device to another without any call interruption.
After its beta release in April this year, Blumr has been making noise in events and festivals all over the country, bringing the Filipino icon tarsier to a whole new level.
The Blumr bus and Blumr tarsier mascot have been touring around campuses, youth events and festivals including the YFC Live Loud Concert, Philippine Independence Day Celebration in Taiwan, Battle of the Beats, Bohol's Sandugo Festival, Hydro Music Festival, and various school and university events nationwide.
According to Mendoza, to further the live experience, "the next releases will allow users to capture real-life events as they unfold or engage live with broadcasters. Having cracked the DNA of Real-Time Technology, Blumr is on its way to democratize media as a platform."
In April 2015, Blumr released its first Android version in Google Play Store and soon followed by its iOS version in the Apple App Store in August.
For upcoming events with Blumr, stay tuned at http://blumr.com or you may download Blumr from Google Play Store or Apple iTunes and register for free
For more information you may send an email to feedback at blumr.com.