Instax fans were in for a treat last September 27 and 28 as they were given a chance to meet rising young stars and instax brand ambassadors, Ylona Garcia, Leila Alcasid, and Angelina Cruz at the two-day #instaxHangouts event at the Market! Market! Activity Center. Earlier this year, these talented ladies were announced as the new faces of instax, particularly for the instax Mini 9 and the new instax mini LiPlay.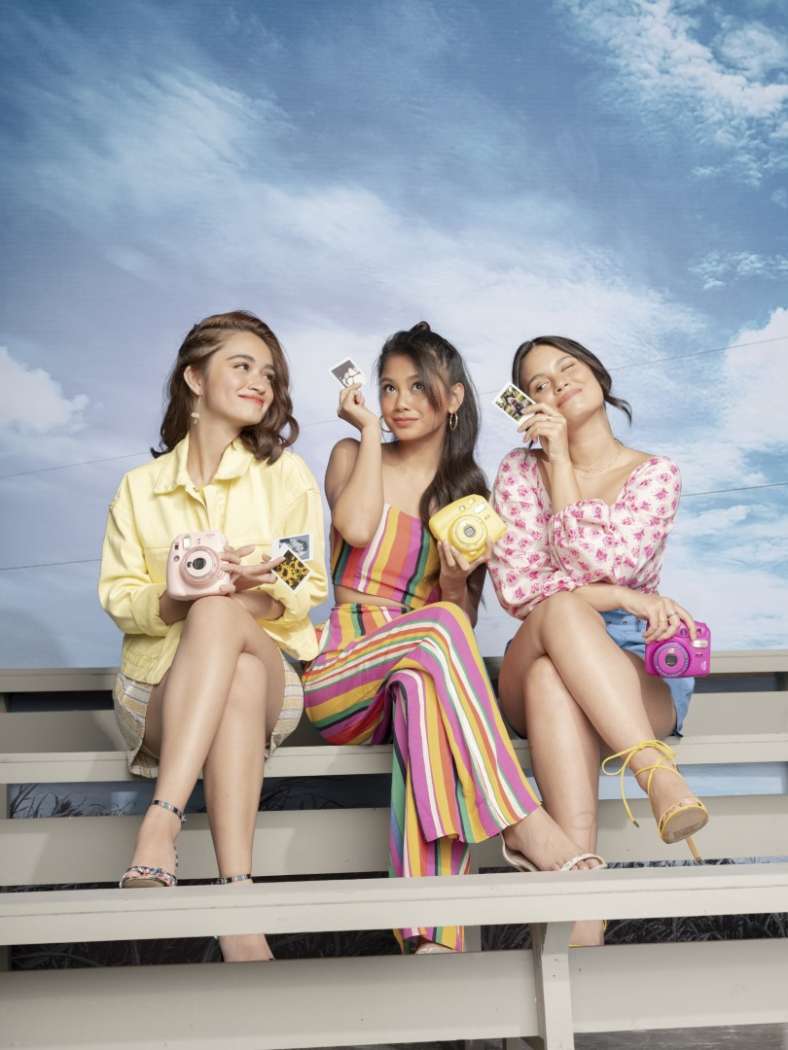 Not only did the lucky fans get to check out the awesome products instax has to offer at the #InstaxHangouts event, they also got to watch awesome live performances. The first 30 who purchased at least Php5,000 worth of instax products during the event were given VIP access during the exclusive media event on September 28 and meet the ambassadors in person. The event was open to the public from 10 AM, and guests got to enjoy different Instagram-worthy spots and take home exciting prizes. They were also able to attend the DIY workshops in partnership with Craft Easy held on September 27.
A New Era
To add to this, a new era was ushered into at the #instaxHangouts event. Instax has always been more than just a cool camera. It is a cultural catalyst embraced by creative spirits around the world. This is because instax provides something unique in the world of photography, and that is generosity. When an instax camera is added to any situation, something magical happens. Generous moments are created, and this is why at the #instaxHangouts event, instax also officially rolled out its "Don't just take, give" global campaign. This campaign encourages instax users to be colorful, be fun, be real, and be generous. It also empowers instax users to give in terms of their creativity, imagination, and point of view to people, moments and ultimately, the world.
The Lightest and the Fan-favorite
Plus, Ylona, Leila, and Angelina's favorite instax products will be in full display at the #instaxHangouts event. The new instax mini LiPlay is the smallest and most lightweight in the history of the instax series for outstanding portability. It is also packed with new features such as the "Sound" function to record up to 10 seconds of audio, and the "Direct Print" function to print images in your smartphone on instax film.
Meanwhile the instax Mini 9 is a fan-favorite among the instax family. It's the perfect instax partner for taking great selfies as you can check your framing next to the lens. Super easy to use, you can also photograph subjects up to 35 cm near with the instax Mini 9's close-up lens attachment. Arts and crafts fanatics are in for a treat as instax will be releasing the instax Mini 9 Craft Kit in partnership with Craft Easy soon. This awesome new package will include the Mini 9 camera, Mini Glossy 10s, 10 pcs. colorful wooden clips, 2 pcs., washi tapes, and 24 pcs. of photo corner stickers. The kit has an SRP of Php4,499 and is available at authorized Fujifilm instax dealers nationwide.
For more information, visit www.Instax.ph and follow Instax on Instagram
(@teaminstaxph) and Facebook (https://www.facebook.com/FujifilmInstaxPhilippines)