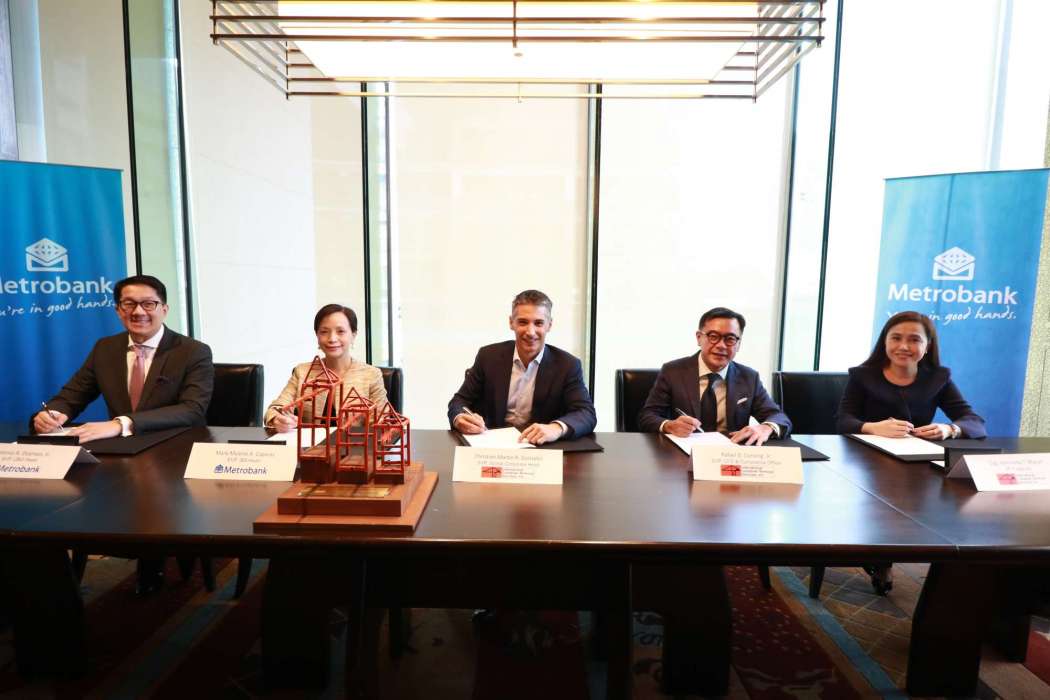 Metropolitan Bank & Trust Co. (Metrobank) signed a US$ 300 Million 7-year Bilateral Term Loan Facility with ICTSI Global Finance B.V., guaranteed by International Container Terminal Services, Inc. (ICTSI).
The proceeds of the Loan shall be used to fund capital expenditures and to refinance existing obligations.
Metrobank sees the partnership as its way of supporting ICTSI's domestic nation-building and global expansion strategies.
"Not only does the ICTSI Group contribute to the national progress of developing economies, it also
continues to enhance the image of Filipino companies as global contributors with world-class standards and a passion for environmental sustainability." said Caparas.
Metrobank is the country's premier universal bank and has one of the largest domestic networks with over 950 branches and over 2,300 automated teller machines (ATMs) nationwide, and 32 foreign branches, subsidiaries and representative offices.
For inquiries,  contact
Corporate Communication Department at 857-5526 or call the Metrobank 24/7 Customer Hotline at 8700-700.