For Valentine's Day this year, I brought Kax to Mian and Crema at Marriott Grand Ballroom (MGB) in Pasay City.
Although we have been to Marriott and MGB on numerous occasions, we have not heard much about Mian or Crema, so it would be our first time to try them.
Other than locating the place have not read any reviews on Mian and Crema, so we went there not knowing what to expect.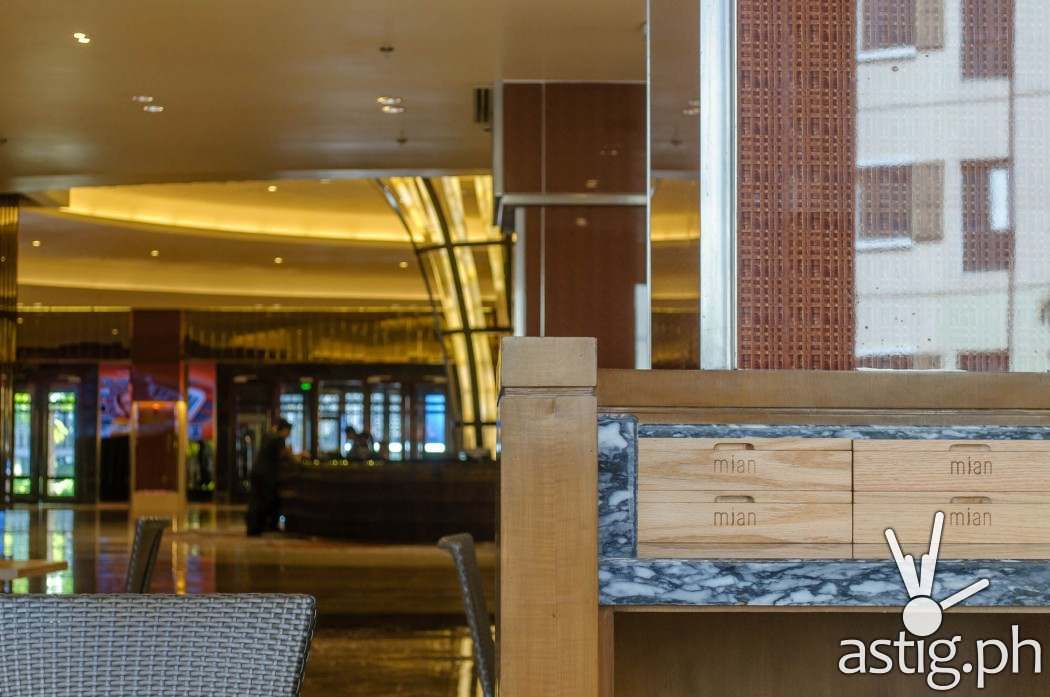 Mian and Crema is located at the ground floor of Marriott Grand Ballroom. Basement parking is free for a minimum purchase of Php 500. Otherwise, you have to pay something like Php 100 for the first 3 hours (if I'm not mistaken).
Mian: Fine dining without breaking the bank
Expect to spend around 300 per head for 2 pax at Mian, or 400 if you are going there alone. So to maximize value the best strategy is to spend 500 pesos on food rather than spending 100 pesos on parking.
Mian first opened in 2014 at the same time Marriott Grand Ballroom opened. It used to be exclusive to MGB guests until late 2015, when it was opened to everyone.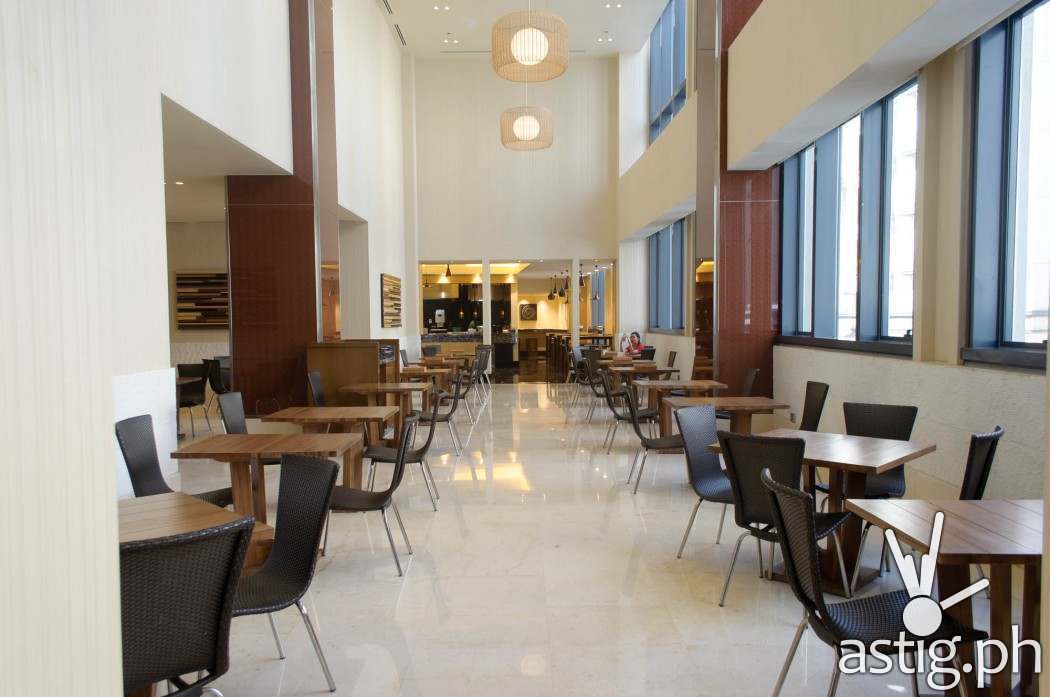 The place is huge and gives off an air of refinement and sophistication, making it a great spot for important business meetings, dinner dates, and intimate gatherings with friends and family.
First timer at Mian and Crema? Try these!
First timers can easily get confused with so many dishes to choose from, so if you want to leave a lasting impression you may want to familiarize yourself with the menu.
Allow us to guide you highlighting the best of Mian and Crema.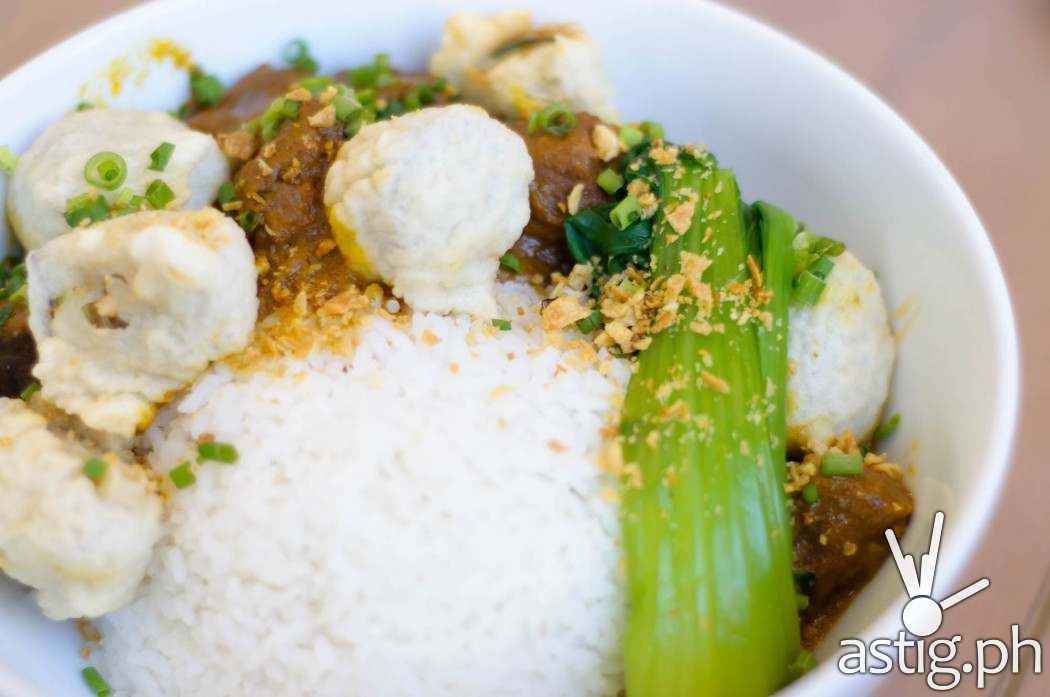 Mian serves three main types of Asian food: Soup Bowls, Rice Bowls, and Noodles. Aside from that, they also offer appetizers called "Small Plates", desserts, and beverages.
The servings are big enough for two, but if it's your first time I suggest you get two dishes for variety.
Stir Fried Clam Noodles (Php 395)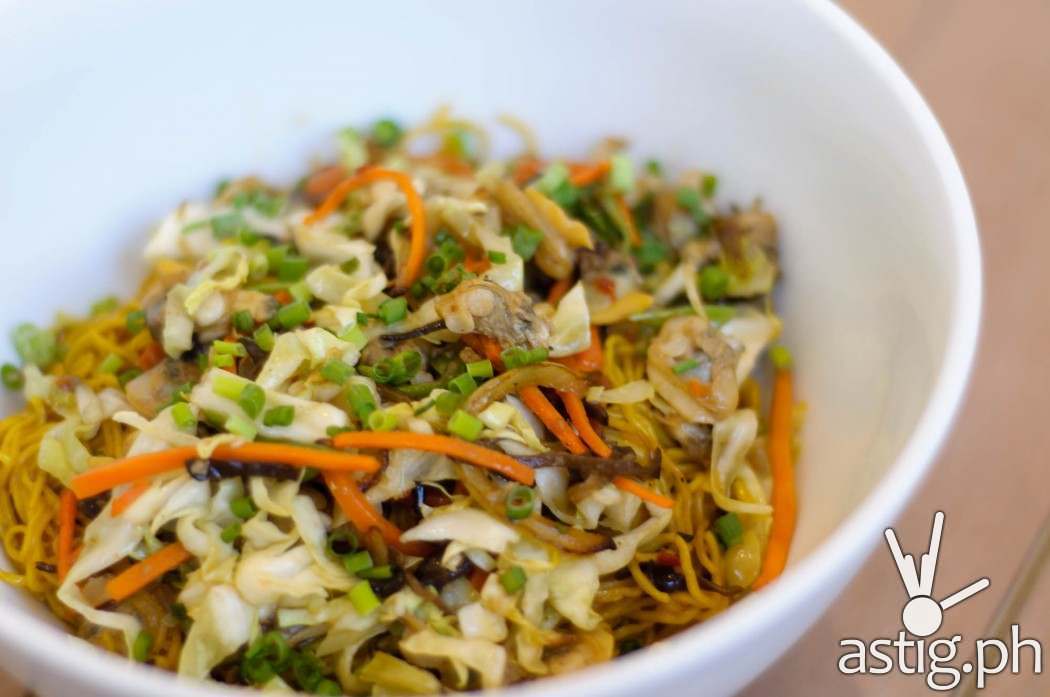 If you're trying Mian for the first time, you cannot leave without trying their stir-fried clam noodles. I am not a fan of clams, but this dish blew my mind!
The noodles are extremely tasty – the flavors are balanced and seasoned well enough to bring out the seafood taste.
Words are not enough to describe this amazing dish – you just have to try it yourself.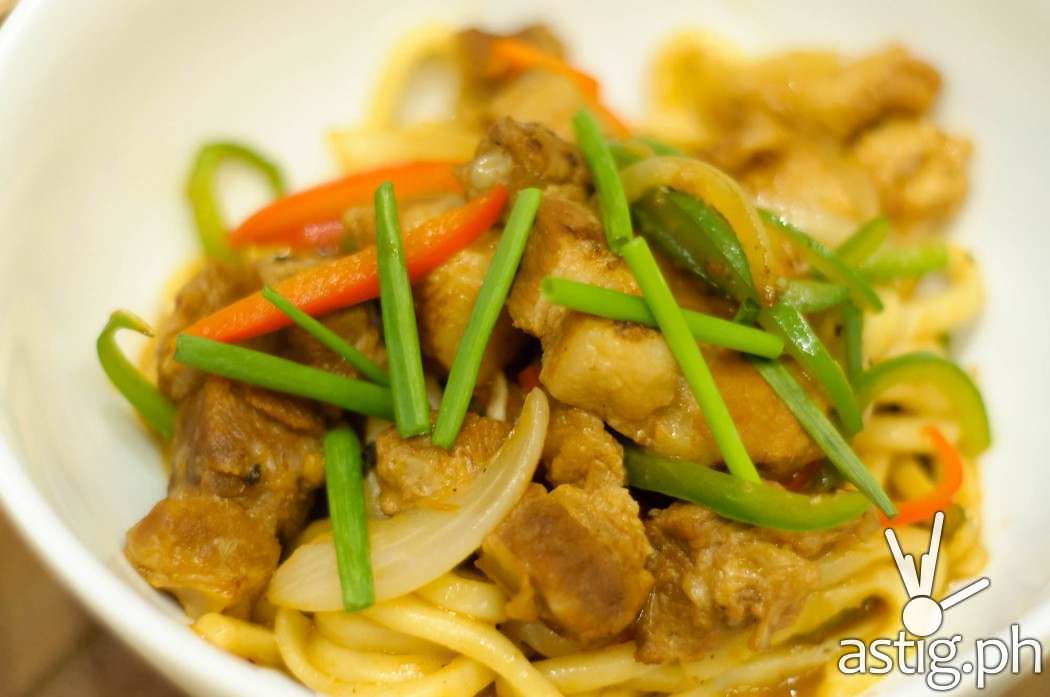 If for some unfortunate reason you cannot have seafood, you can try the Braised Pork Belly – according to our servers, this is Mian's best seller.
Alternatively, you can never go wrong by going with the Chef's Specials, which changes from time to time.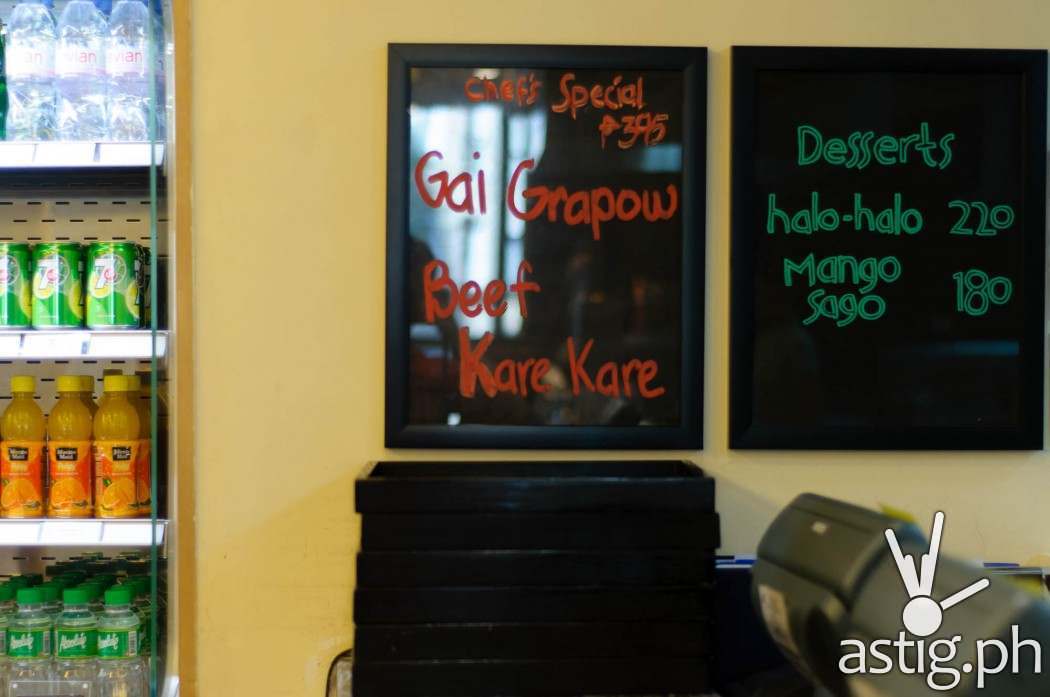 At the time the options were Gai Grapow or Beef Kare Kare, and I love Kare-Kare so the Gai Grapow will have to wait for another day.
The Kare-Kare was so good. It had bits of eggplant coated in batter and deep-fried with crispy Taiwan pechay on the side.
I was not too fond of the bagoong though, and it could use a little more peanut sauce, but overall it was amazing.
Mango Strawberry Iced Tea (Php 180)

For drinks, our servers suggested the Mango Strawberry Iced Tea. We were told it was their best seller, and that piqued my curiosity.
It was so good. The fruity sweetness of mango and strawberry combined contrasted well with the bitterness of the tea.
This piece of heaven does not come cheap though. I mean, you can get unlimited regular iced tea or soda elsewhere for Php 180.
That said, I have tried mango strawberry iced tea in other restaurants, and they taste like candy. In comparison, the Mango Strawberry Iced Tea at Mian is legit.
You don't have to take my word for it though. Give it a shot and find out for yourself.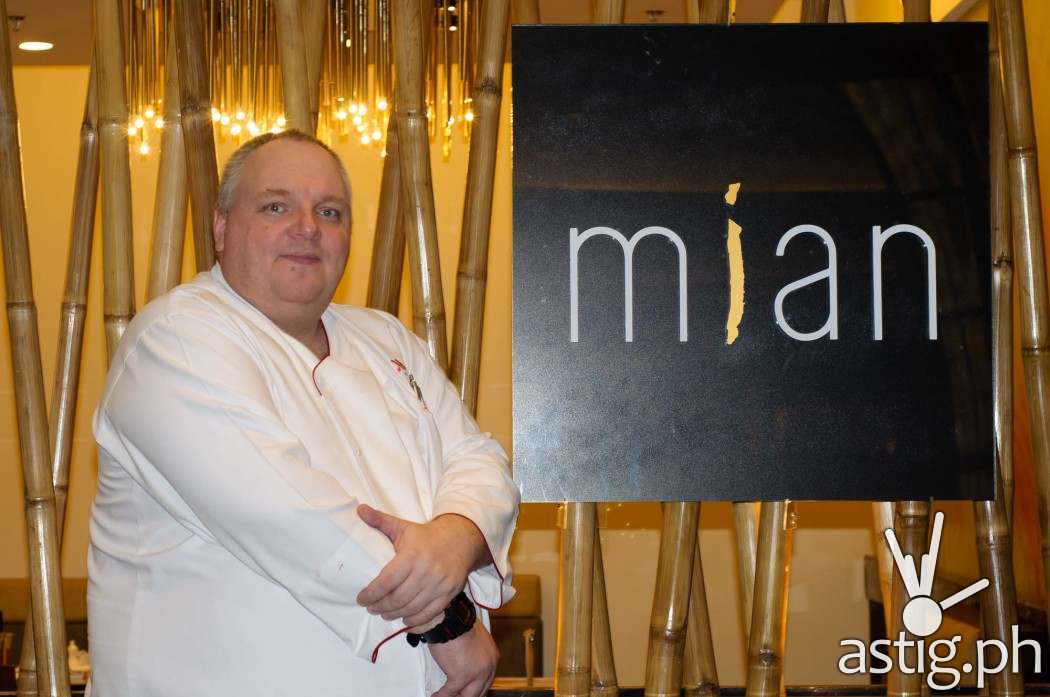 I chanced upon Marriott Executive Chef Meik Brammer, who was having a lunch meeting at Mian.
We chatted for a bit, and he tells that we were lucky there weren't too many customers at the time. The place can easily get packed, especially if there's an event.
There was a wedding at the Marriott Grand Ballroom, but other than that we had the place almost exclusively to ourselves.
The server even lit a floating candle at our table. It was very romantic.
So after our lunch at Mian lounged around for a bit. The dining halls of Mian were spacious, well-lit, and comfortable.
There are power outlets available, so I was able to plug in my laptop and do a bit of work while waiting for our friends. It was perfect.
Crema: Pastries, Cakes, and Frozen Yogurt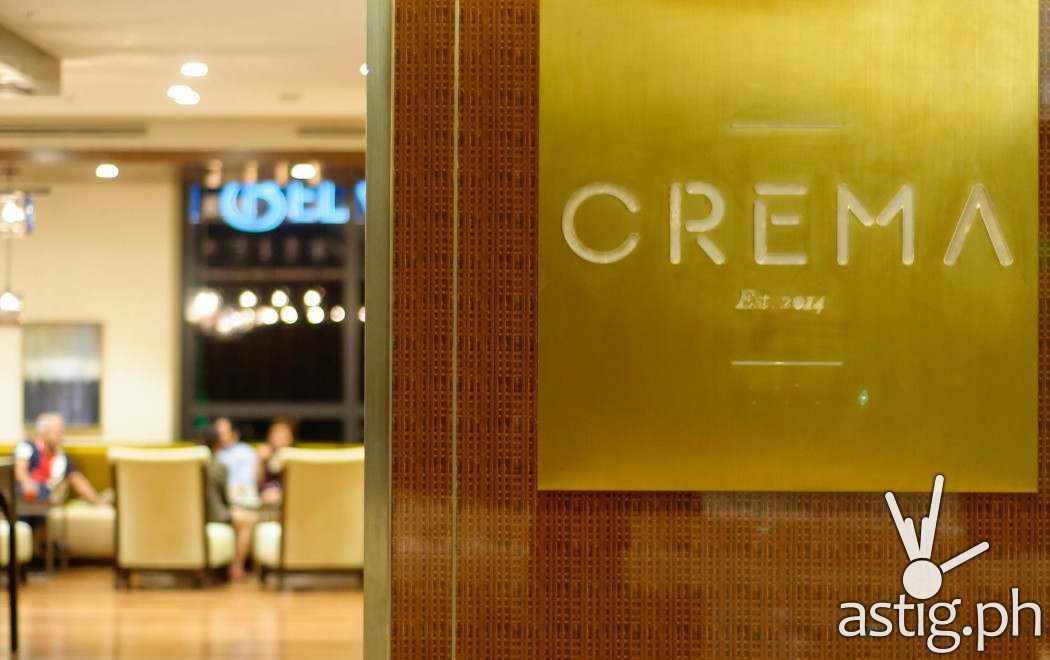 When our friends arrived we went over to Crema for some drinks and snacks.
Crema is a cozy cafe that offered sweet pastries and savory breads to complement perfectly brewed coffee or tea. Apparently you can also get some really great tasting frozen yogurt.
There is a big television in the middle surrounded by comfortable lounge chairs for guests to chill and relax.
Pistachio Sans Rival (Php 270)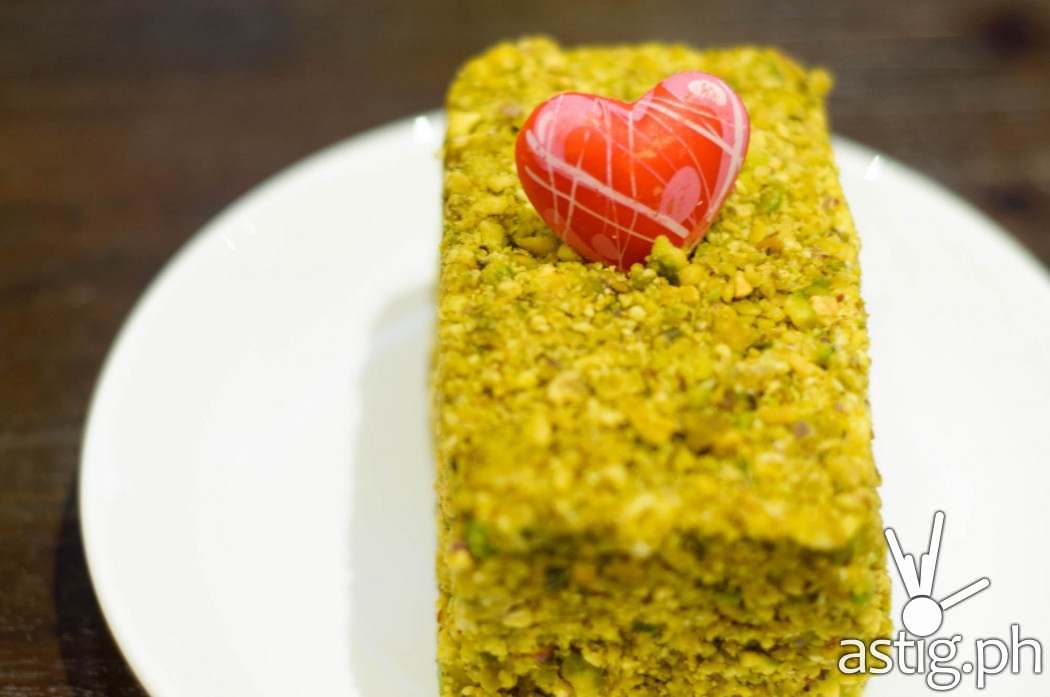 There are a lot of really tasty, amazing choices at Crema, but the unanimous winner for us was the Pistachio Sans Rival.
So you have this really good sans rival, then you add pistachio and bam – pistachio sans rival. It's amazing.
To be honest I found the experience a little strange at first. I am not used to having sans rival with bits and pieces of stuff swimming inside of my mouth.
If you don't feel like having Pistachio Sans Rival, try the Strawberry Tart Cake (Php 230). It's ridiculously good, especially if you like fruit.
Cream Cheese Danish (Php 120)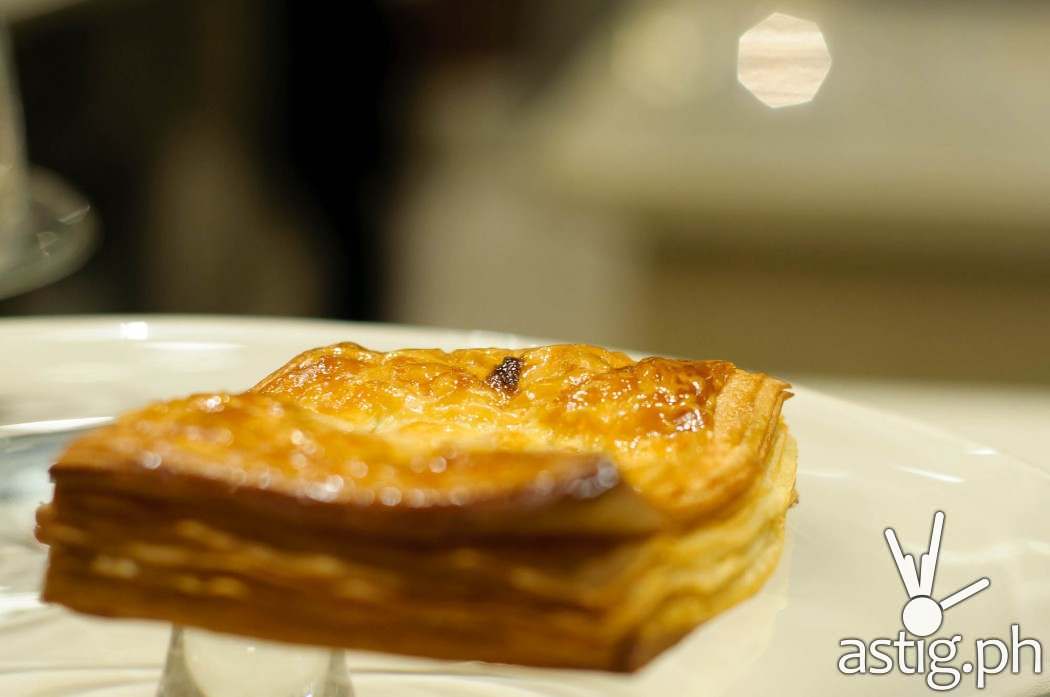 If you are craving for something more savory, I highly recommend getting the Cream Cheese Danish.
Granted I am a huge danish fan, but I brought it home, put it inside the fridge, and it still tasted great the next day.
Frozen Yogurt Ice Cream (Php 120)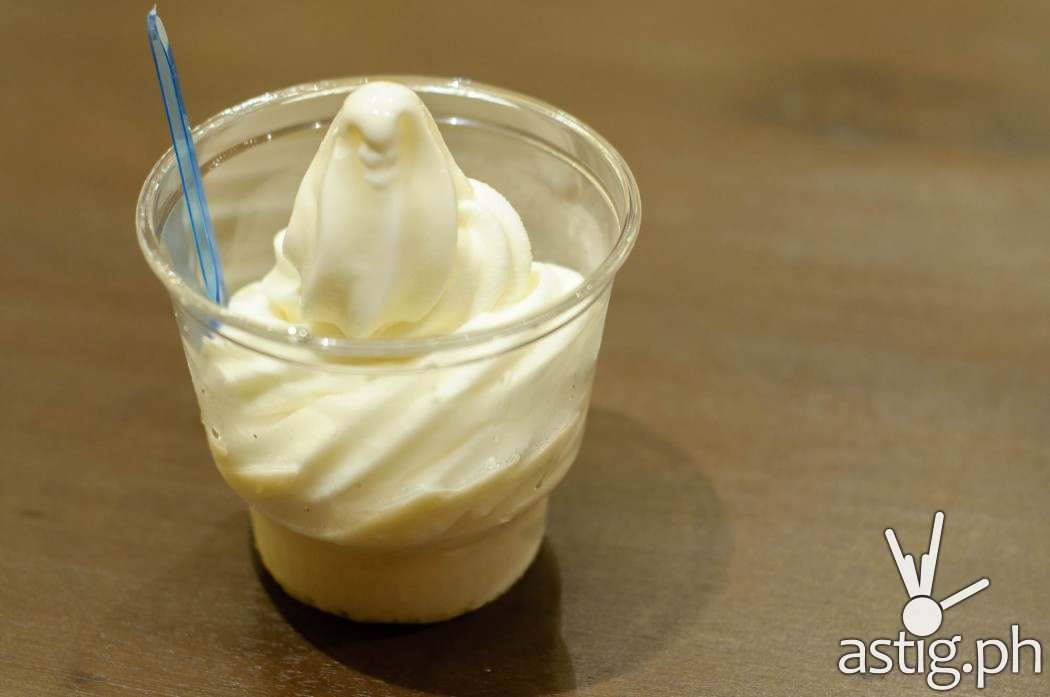 Finally, the fro-yo. I love a good fro-yo, and ones they serve at Crema in crema is just heavenly.
If you are going to get the fro-yo though, better take it plain without any toppings. Like, vanilla plain.
At 120 pesos for a big cup of really good vanilla fro-yo, it is enough for two people to share – or in my case, one me.
Mian and Crema at Marriott Grand Ballroom (photo gallery)
Mian and Crema at Marriott Grand Ballroom
Address: Marriott Grand Ballroom, Number 10 Newport Boulevard, Newport City, Pasay City
Operating Hours: 11AM-6PM daily
Contact Number: (+63) 2.988.9999 local 505