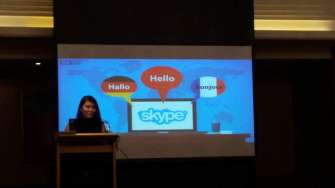 In the recent Microsoft Asia Digital Transformation Study done across 13 markets in Asia, 87% of business leaders from the education sector agreed that every organization, including educational institutions, needs to transform into a digital business to enable future growth.
While the study has been done in Asia, it is now more paramount to the Philippines, a country with 25.4 million K-12 learners and a fast growing economy, to ensure that technology is used to engage all learners and prepare them for the future.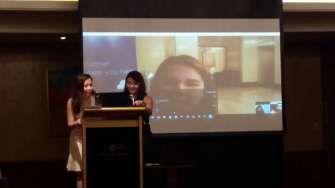 To engage all learners including those with special needs our government needs to be able to harness the power of technology. Last year, the Department of Education (DepEd) had 250,000 enrollees at the elementary level and 100,000 at the high school level, with a continuing thrust to provide quality and inclusive education for all.
Bertrand Launay, Managing Director, Microsoft Philippines, reiterates Microsoft's firm commitment to the digital transformation of education in the Philippines. "We at Microsoft create technology that recognizes the diversity in learning and we have created tools that empower all students," he said.
Today, Microsoft has launched a video that shows one example of Microsoft's commitment to inclusive learning, wherein the video focuses on technology for the visually impaired. The video shows students from the Adaptive Technology for Rehabilitation, Integration and Empowerment of the Visually Impaired (ATRIEV), and shows how visually impaired learners can gain important computer science skills that will help increase their employability opportunities. Accessibility tools and assistive technology tools such as audio Narrator were utilized in order for the students to use basic office productivity tools and even computer programing and coding.
In addition, the video shows how visually impaired trainers teach other students. This shows how fundamental concepts can be better explained in the context of the students' special learning needs and how assistive technology can truly transform a classroom to be 100% inclusive.
(ATRIEV is an NGO partnered with Microsoft Youthspark's Coding for Accessibility since 2008. ATRIEV and Microsoft have strengthened that partnership in 2016 and continue to help the blind and low vision be employable.)
The video that was launched shows only one aspect of how Microsoft technology can help in special education. There are various classroom tools that were announced during the launch, such as a demo on the Learning Tools for Microsoft OneNote which Forbes described as "one of the most disruptive education technologies yet." These Learning Tools are a toolbar add-in that improves the reading and writing experience, especially for those with dyslexia.
With these, Microsoft remains hopeful in making sure digital transformation in education is inclusive for all learners in the country.
As Launay adds, "This video launched today is but ONE example of the many Microsoft learning tools created for learners with special needs. As evident in our programs and accessibility features that are present in all our software solutions, we remain steadfast in being the technology behind quality and inclusive education for all."