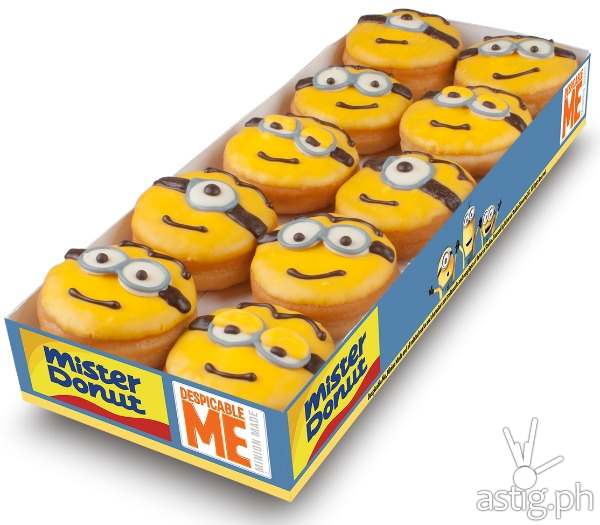 Here's yummy news from our friends at Mister Donut, especially if you're craving for something new and delicious…Do read on donuts and smidgets lovers!
They have become popular for their trademark silly look with wide-eyed wonder. They have an odd yet endearing innocence that makes them very relatable to youngsters. The Despicable Me characters have already made a mark in this generation's pop culture. Their lovable personality, signature voice, and unique language have captured the hearts of everyone especially the Filipinos.
Mister Donut, being in the business of giving joy to the families, partnered with the makers of Despicable Me to bring these lovely characters to our favorite donut shop. The delightful Despicable Me Donuts are the character-inspired Kiddie donuts that come in three different designs. They are available in Banana Bavarian, Classic Bavarian, and Chocolate Bavarian flavors.
It is difficult not to notice how cute these new donuts are because they feature the faces of (3) Despicable Me with varying expressions. Kids and kids-at-heart would surely try to imitate these funny faces before eating and enjoying the sweet treat. It sure is a great way to start any bonding moment with family and friends. Served in specially designed Despicable Me Smidgets box, the yellow colored tasty delights come in 10s at P 100 only per box.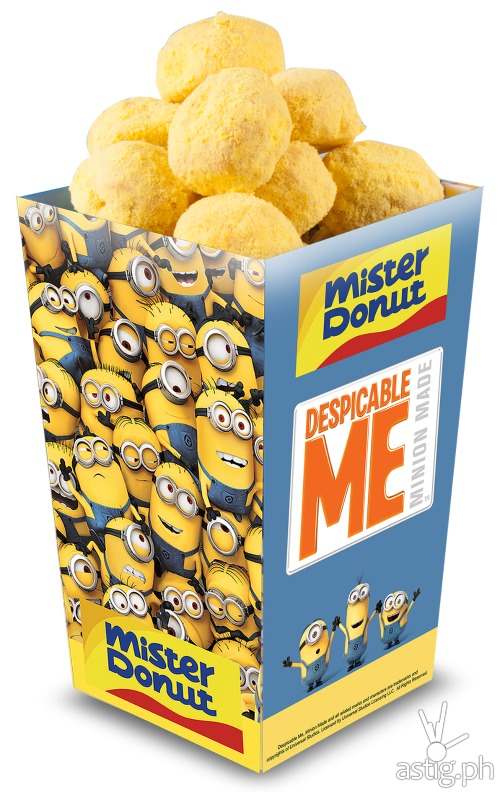 Mister Donut has also created Despicable Me Smidgets that are yellow colored donut balls with, guess what flavor of filling? BANANA, of course! Minions have popularized this yellow fruit bringing it to the mainstream because of how much they love it and the unique way they pronounce that name. The Despicable Me Smidgets are available in Despicable Me Smidgets box of 30s for P 150 only.
So head off to your nearest Mister Donut shops today to catch these truly fun characters and have a delightful bonding time with the family and dabarkads!
Equally excited to try and share these new variants and flavors with my family, us being crazy Despicable Me! minions fans as well. Congrats Mister Donut!