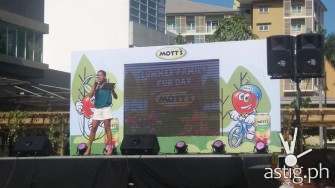 Last Saturday, my daughter and I joined in an outdoor family fun with the launch of the NEW Mott's 100% Apple Juice 11.5oz Can!
Mott's prepared a picnic treat with the classic taste of Mott's 100% Apple Juice for everyone.
Family members were treated to fun activities that include face painting, photo balloons, treasure hunts, ladders, slides game and more!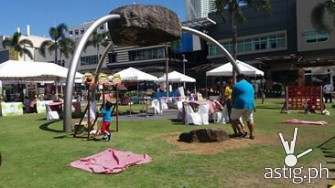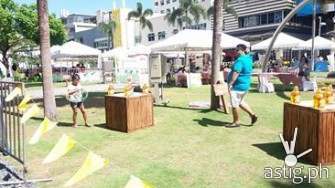 Mott's is 100% Apple Juice tastes really good. Generations of moms have trusted Mott's since 1842. It is good for you and your family. It is loaded with potassium and antioxidant flavonoids plus phytonutrients that help lower the risk of heart disease.
Janice Villanueva, Mott's first Philippine brand ambassador, was there with her famly. She shares her love for Mott's 100% Original Apple Juice because she likes what she sees in the label. "The fact that it not only tastes good, but this 100% Apple Juice has 0% fat, no sugar added, is gluten free, and has Vitamin C. Knowing that it has been a well-loved brand for more than a century makes Mott's a perfect complement to my goals for a healthy lifestyle for me and my family."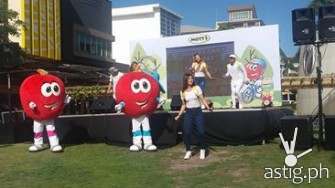 Mott's 100% juice is  100% delicious and my daughter love it! I've always been discerning with the food I put in my refrigerator and I'm glad that Mott's provides a healthy option.
Abe Cipriano, Fly Ace VP for Marketing, says, "If you're a conscientious parent, you'd want to give your kids good food. That's why Mott's is my brand of choice especially during breakfast."
Discover the goodness of Mott's 100% Original Apple Juice and give your body a boost of vitamins, minerals, and antioxidants it needs to help improve optimal health and wellbeing.