Our country has been slowly introducing digitalization in financial services and financial risk mitigation. We used online banking to pay bills, payment transactions, and more. And it's indeed true, isn't it? The more we digitalize, the more opportunities open. For one of the things that advance faster than technology is "customer expectations." More people are expecting convenience and faster accessibility through their transactions without falling in line inside the bank.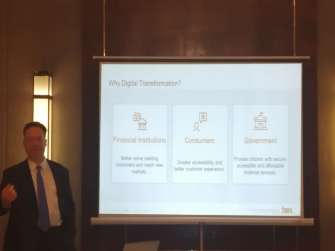 But why are we holding back? is there any factors that the Philippines is not yet ready to holistic digitalization?
According to studies FISERV gave, here are some of the main factors why we couldn't advance more in digitalization:
Financial Institutions are not yet ready to modernize
Filipino fear of risk (or too much of risk)
Slow internet connections
Fear of digital hacking towards online banking
For this year, FISERV wants to make digital transformations and security more seamless for financial services and financial risk mitigation.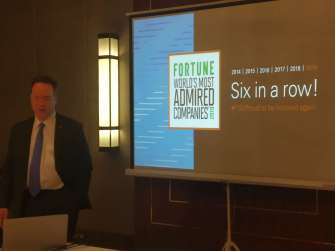 FISERV is a global leader in financial services technology solutions and established for more than 35 years. Fiserv helps more than 12,000 clients worldwide create and deliver experiences for a digital world that's always on. Solutions that enable today's consumer to move and manage money with ease, speed and convenience at the speed of life.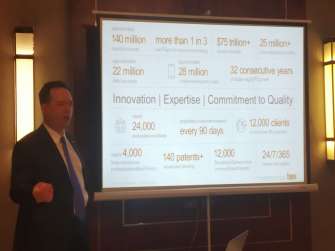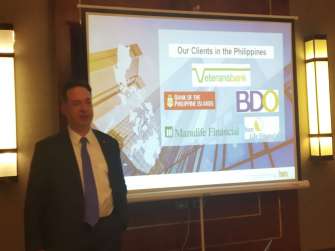 In the Philippines, Fiserv is working with BPI, BDO, Veterans Bank, and among other financial institution like Manulife, Sun Life Financial, etc. They help in ensuring that transfers and other processes will be done in a faster yet secure way.
Marc Mathenz, SVP and Managing Director of Fiserv APAC, believes the Philippines is a prime spot for digital transformation. The Philippines is perfect for targeted innovation simply because we have a supportive and visionary BSP Head. A lot of our people are actually tech savvy so it's not hard for them to understand new technology and innovation.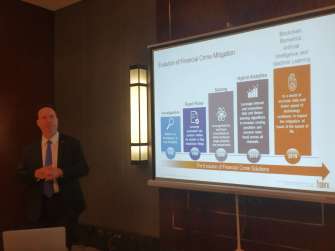 As they target "Real Life Innovations," FISERV aims to give the following services:
Mobile and Online Banking
Payment, processing service, etc.
Risk Compliance, Financial Crime and Risk Management (FCRM)
Customer and Channel Management
Business Insights and Optimization
The company is highly regarded for it's financial services technology and services innovations, including award-winning solutions – all with one thing in mind: to move money and information in a way that moves the world.