MANILA, Philippines – Myrtle Sarrosa attended the Best of Anime 2014 event at the SMX Convention Center last Sunday wearing a revealing outfit resembling a paladin with bat-like wings.
She was not originally planning to wear the said costume, however, her original outfit got soaked when Typhoon Mario hit the Philippines Thursday evening.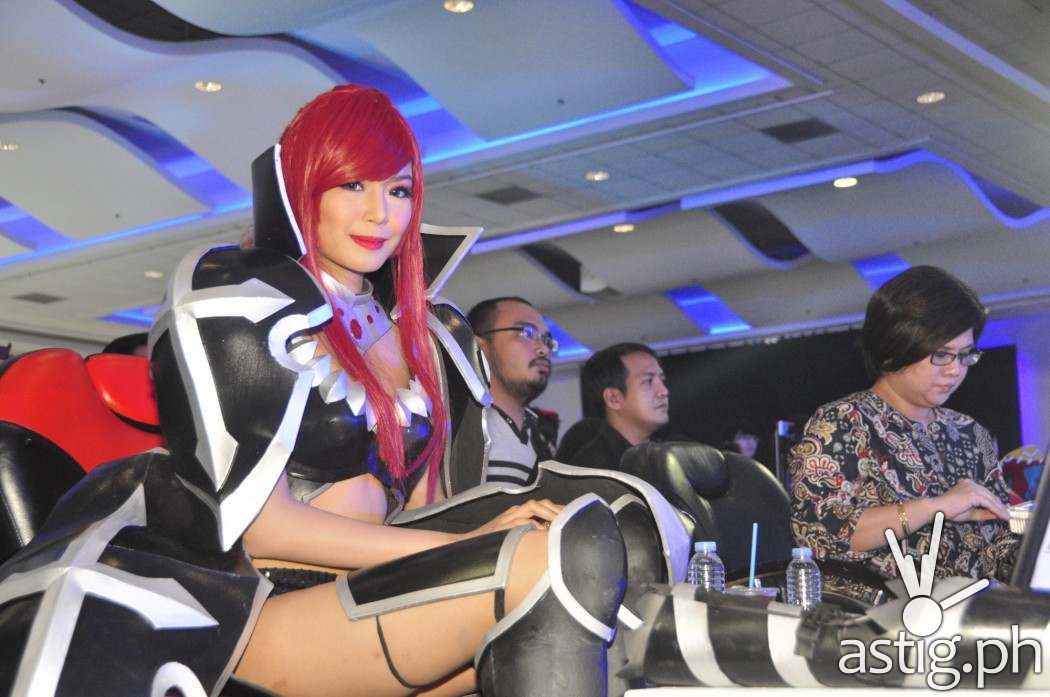 A cosplayer herself, Pinoy Big Brother grand winner and Hero TV Anime Jock Myrtle Sarrosa is one of the three judges of the Hero Face Off competition. Her co-judges are Hero TV Channel Head Jojo Neri-Estacio and celebrity socialite and fashion designer Tessa Prieto-Valdez.
The Best of Anime 2014 competition is a yearly event showcasing the best of cosplay in the Philippines. In The Hero Face Off cosplayers from the Philippines battle for glory in three categories: Kids Squad, Leage of Heros, and Face Off.