MANILA, Philippines – National University (NU) Pep Squad held a thanksgiving celebration for bagging the championship at the 77th UAAP Cheerdance Competition.
The NU gymnasium was filled with students and professors, together with SM executives to personally meet the champions. Applause and cheers welcomed NU Pep Squad during the repeat performance of their winning performance.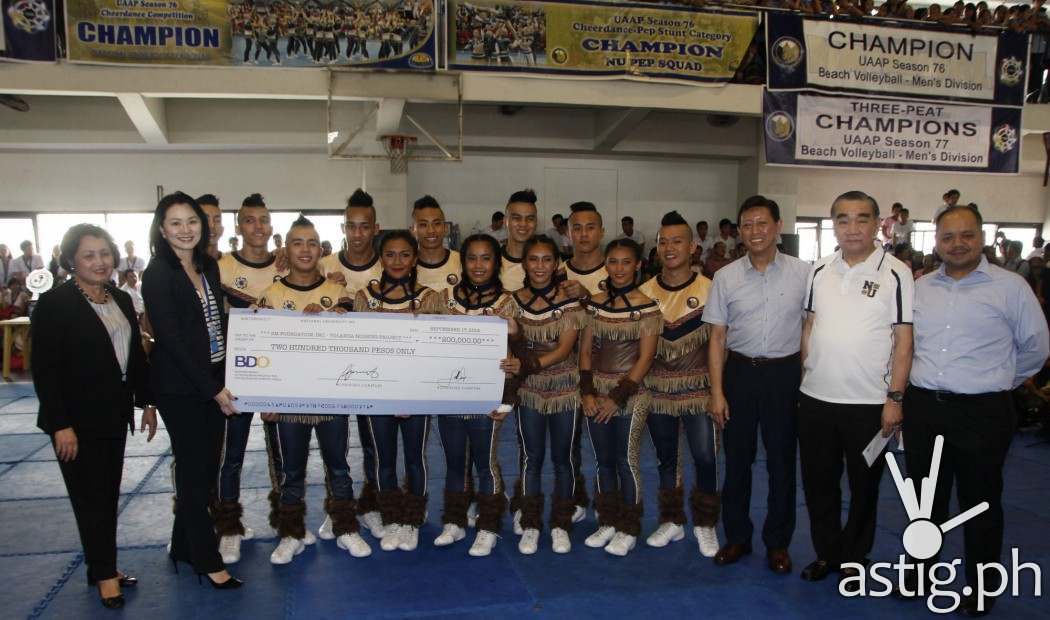 The overwhelming support from their alma mater led to NU Pep Squad in donating a portion of their prize winnings to the Yolanda survivors through SM Cares Yolanda Housing Project. This is their way of giving back to the community and helping those who are in need.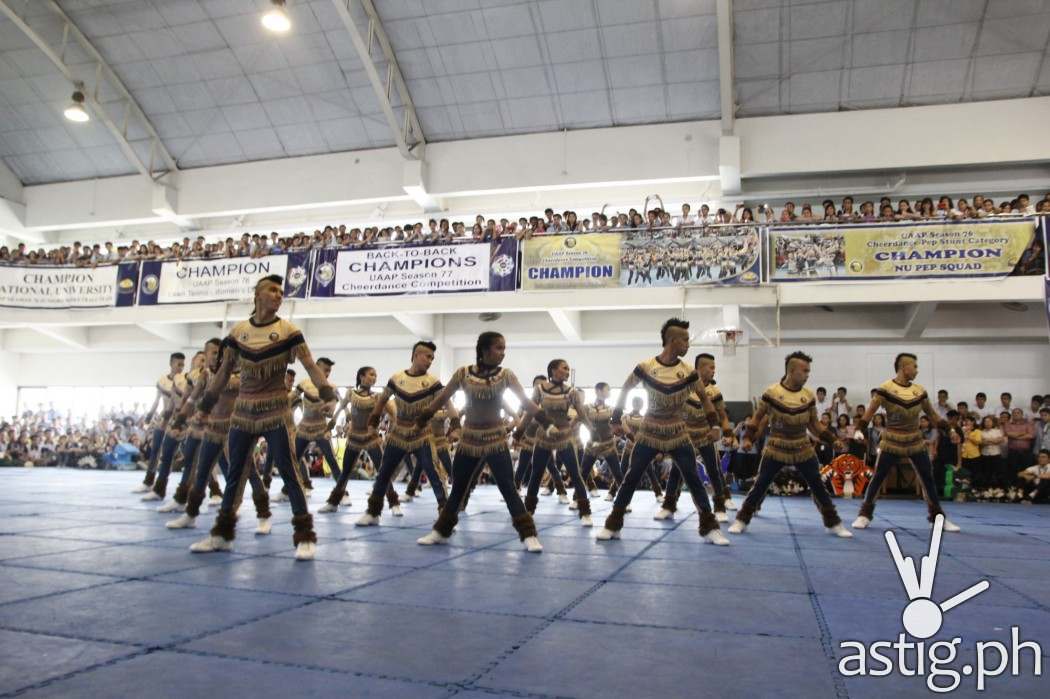 SM Cares is committed to build 1,000 houses to help Yolanda survivors. These houses are designed to be disaster-resilient with concrete ceilings and plenty of ventilation.