A British certified brand for over 20 years combined with the elements of science and natural ingredients, Natural Looks signature fragrances were inspired by the harmonious blends of soft florals, warm woods, tangy fruits, and seductive musks. First sold in the vibrant streets of Amman, Jordan, the newly launched SM North EDSA Annex store also provides a head to toe treat of personal care products.
Its signature "famed for fragrance" toiletries, body care, and scents are nothing but a luxurious slice of heaven with the benefits of high-quality and natural UK manufactured beauty product. No wonder, actress, singer and humanitarian KC Concepcion can't help but adore and amass her newfound favorite body spray fragrances, Parisian and Sweetheart.
While the packaging and volume are both irresistible itself, Parisian is a refreshing update for women on the go with its effervescent floral scent combined with the sensual notes of wood and musk. And because KC has a long-loved for scents that have a unique staying power, her other favorite is the sweet and sultry Sweetheart which possesses an over the top passion fruit, fresh floral heart with a classic and cooling musky base. Non-drying, light, and just perfect for the humid weather, it's the great bottle to bring for office-to-dinner transitions for only P499, 150 ml.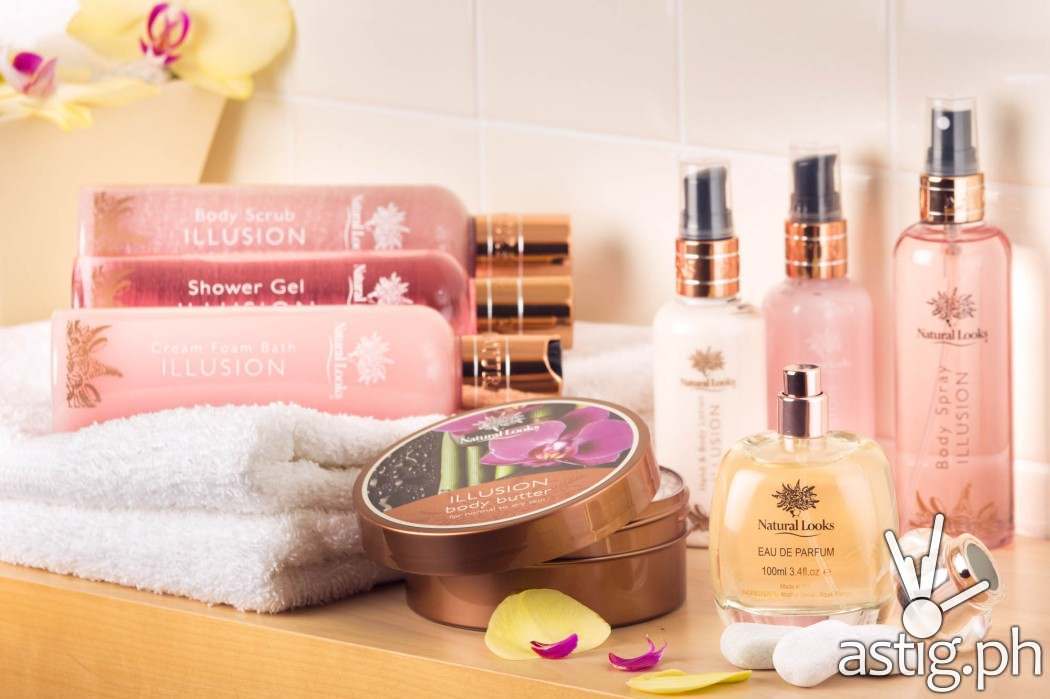 When it comes to Natural Looks' toiletries predecessors, they've always been sophisticated this way: cleansing, moisturizing, and great smelling! And if partial about soaps, body wash, and shampoos with totally adorable scents in a pretty packaging, you've surely found another inclusion in your essentials of bath arsenal.
With these high-grade products, it's not only your olfactory system that will thank you—your wallet and whole system included. Natural Looks not only greatly appeals to both men and women of different countries because of its uniquely formulated, all-original scents, its seal of approval from the stringent regulation standards of Europe, non-animal tested, and delightfully affordable price points make it truly practically world-class.
Natural Looks is located at 3F SM North EDSA Annex. To know more about its products and promotions, follow social media pages: @naturallooksph on Instagram, Facebook, Twitter, and Pinterest.