Yearly and around this time every summer, the best finalists from hundreds of nationwide hopefuls going for the Jr NBA and Jr. WNBA All Stars title are personally mentored by various NBA greats on how to further hone their basketball skills.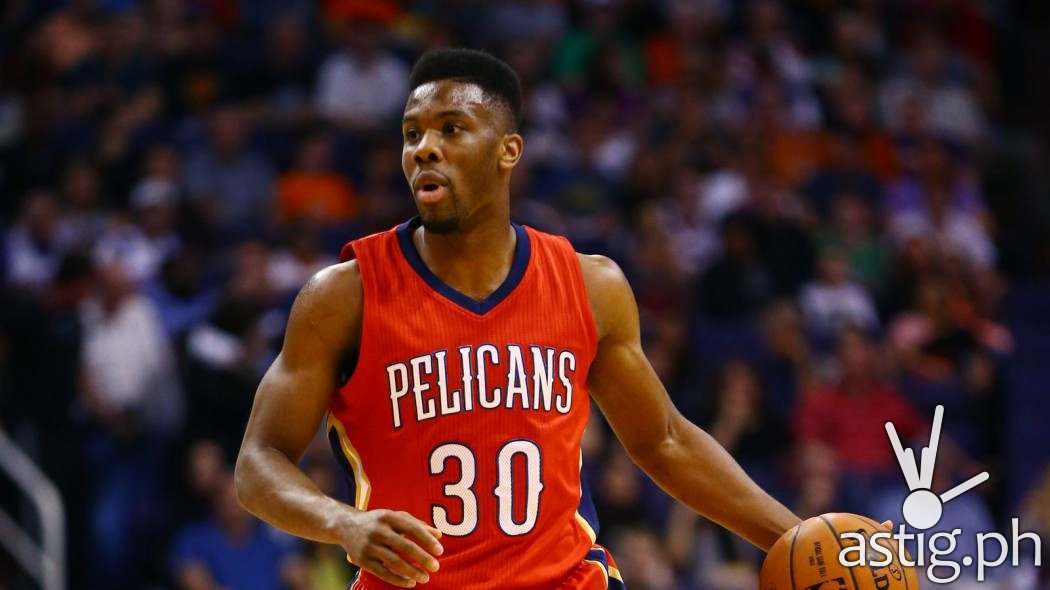 Planing in time for a fun Jr NBA weekend, New Orleans Pelicans guard Norris Cole and WNBA champion Taj McWilliams-Franklin are in town to join head coach Craig Brown in training the 2016 finalists in the three-day event, to commence at the SM Mall of Asia Music Hall on Sunday April 24th.
Cole is a fifth-year play maker who won titles with LeBron James and coach Erik Spoelstra with the Miami Heat in their back-to-back championship runs in 2012 and 2013.
The first time Philippines visitor notes, "I've heard basketball is a way of life in the Philippines, and I look forward to experiencing this passion during my first visit to the country," Cole said in a statement. "I am also eager to work with the Jr. NBA and Jr. WNBA participants and to share the importance of a winning attitude on and off the court."
Forty-five year old Taj McWilliams-Franklin on the other hand had a very colorful professional basketball career before accepting the post as head coach of the women's basketball team in Post University. Her fans will remember her as the power forward for the Minnesota Lynx.
Just like Cole, she is also excited to meet and share her knowledge with the junior hopefuls. "It feels great knowing how much boys and girls in the Philippines appreciate basketball. I'm excited to share my time on and off the court and inspire more children to play the game."
Taj was a two-time WNBA champion and a six-time WNBA All-Star, who played for Orlando Miracle, Connecticut Sun, Los Angeles Sparks, Washington Mystics, Detroit Shock, New York Liberty and Minnesota Lynx in her 14 seasons in the league.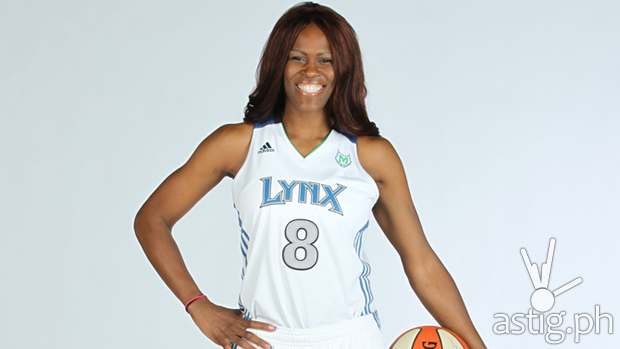 She and Cole will be on hand to help coach participants of the Jr. NBA/ Jr. WNBA National Training Camp to be held at the Don Bosco Institute on April 22-23 and at the SM Mall of Asia Music Hall on April 24.
This is the ninth year of the Jr. NBA program here in the country, and the event has grown bigger and bigger through the years. This year, regional camps were held in Baguio, Cebu, Davao and Manila, with the top 50 boys and top 24 girls making it to the National Training Camp.
Ten boys and five girls will be selected as Jr. NBA and Jr. WNBA All-Stars at the end of the camp, and will travel on an overseas NBA experience trip together with fellow Jr. NBA All-Stars from Southeast Asia.
Enjoy your Manila stay, Taj and Norris! ☺☺