The Miss Universe 2015 controversy is not yet over as more people are being involved in the issue. This time, its Miss Germany Sarah-Lorraine Riek is in the hot seat.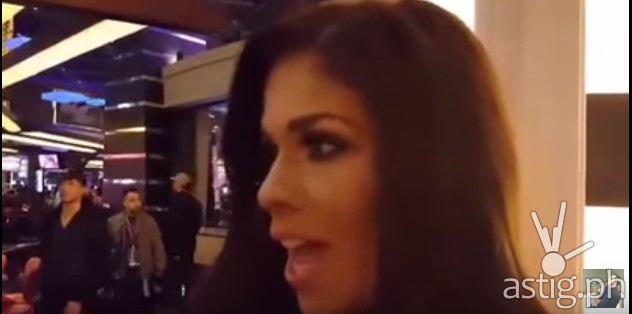 Hours after the pageant, beauty pageant blog Missosology shared a video on their Facebook page, showing an interview with a candidate identified as Miss Germany Sarah-Lorraine Riek. Miss Germany sympathized with Miss Colombia and claimed that Pia Wurtzbach did not get the other candidates' vote.
Miss Germany was asked to explain why they rushed to Miss Colombia instead of congratulating Miss Philippines and she responded, "Because none of us vote[d] for Miss Philippines, I am so sorry to say that."
"I really couldn't believe it, I was so upset. For me (she was robbed) as the real winner. I was very happy for Miss Colombia because she really deserved it. I'm really not happy with the result and so are the other girls, I'm sorry to say it," she told Cruz.
"For me, Miss France is the real winner."
On the question if the mix up of results happened to her, "Like, you get crowned Miss Universe, there's so many feelings and then, you take away the crown, I'm so sorry for her. That's probably the worst ever and ever that happened in your life. That's probably the worst ever and ever that happened in your life. I would have handled this probably, I would have passed the crown, like, be proud. I'm still representing the country and I'll still be proud. Well, the result is the result so… I'm sorry."
The video has been shared over 1,800 times and numerous comments were left in response to the controversial statements. Miss Germany even trended in Twitter.
Meanwhile, netizens slam Miss Universe in Twitter and expressed their dismay over the unethical comment of the candidate. Here are some of their negative reactions:
Learn sportsmanship!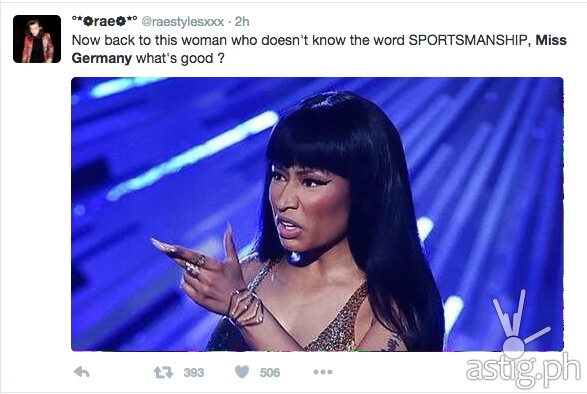 Hey, the judges say its a unanimous decision. Period.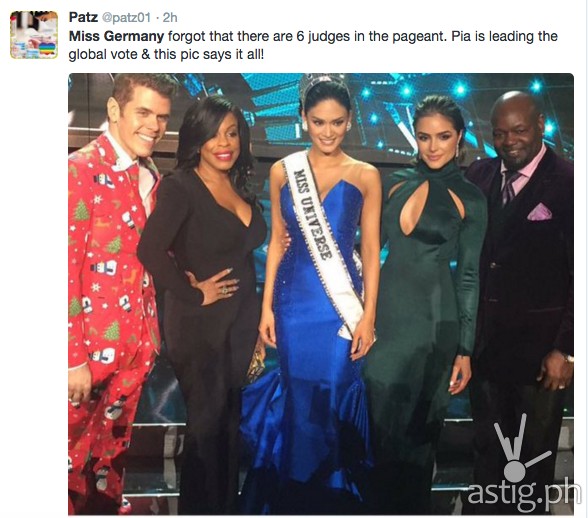 Miss Ampalaya!

FYI, Miss Germany, Pia is a half German and you are a half sheperd!


Some even made fun her description in wikipedia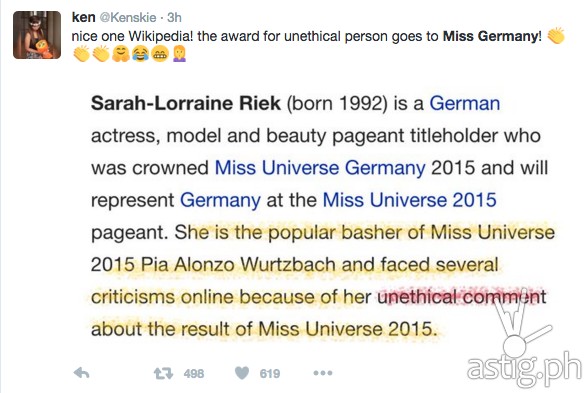 Don't mess up because Philippines almost made it 5 times straight!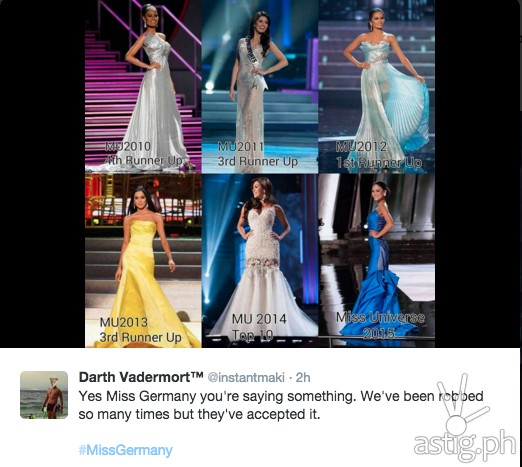 The feeling is mutual huh!

Just One slap please?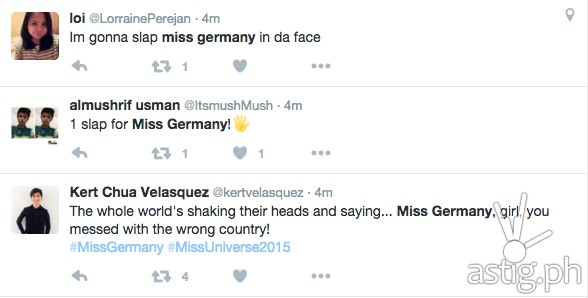 No one cares about your opinion!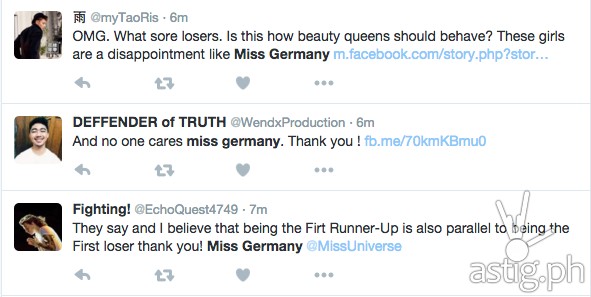 Your thoughts? Share it for fun!