MANILA, Philippines – Once there was a servant, thrown into a den, delivered to die, to be fed on by lions. In the end, he believed he will be delivered, and delivered he was from harm.
The champion's story is somewhat derived from this. Born in Murcia, Negros Occidental, his existence was sentenced to be lived out in that pit, never to see the light of success as early as a young kid.
It was also by chance that the humble servant rose to magnanimity. He was nowhere to being a boxer, being a simple utility boy for the Antonio Lopez Aldeguer gym.
He was the one tasked to clean the snake pit of the owner, yet another harsh blow life threw at him. No one wanted to do it, so what recourse does an errand boy have when told to clean the pen containing five pythons who can devour him from head to toe?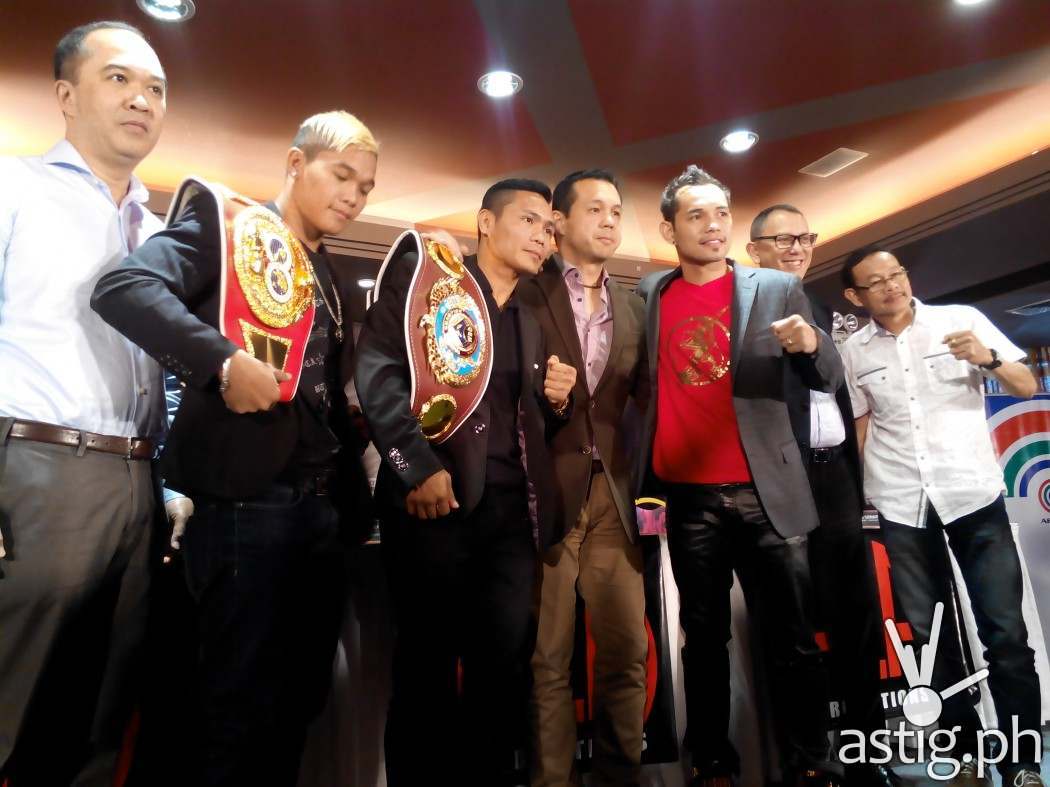 Nonetheless, he ducked his head and went to cleaning. He got bit. It was inevitable. But he never shied away from his duty, going as far as keeping the last living snake from a clutch as his pet. And from there, he would be known as "Ahas."
The little man got enticed to try boxing, realizing that this would get them out of the rut in their lives, he bit it. And at the age of 20, Donnie "Ahas" Nietes made his debut in the pro boxing world. His victims have long been forgotten by people as he tallied a 20-1-4 record en route to being the best warrior in his weight class.
He has grown to be a King Cobra, the ruler of his own pit.
A lot have tried through the years as they threw down gauntlet after gauntlet to challenge the king in his territory. All of them failed, stung hard by venomous punches that sapped the fight out of their hearts.
And on March 28, Gilberto Parra of Mexico shall step into the pit of the king, who will hold court in Araneta Coliseum alongside the Filipino Flash, Nonito Donaire, Jr., in "Pinoy Pride 30: D-Day." The WBO Lightflyweight title is on the line and Nietes wants to make sure it stays where it is: around his waist.
Will the challenger be the conqueror? Or will another victim fall after the Snake bares its fangs?
"Pinoy Pride: D-Day" is made possible through the partnership of ABS-CBN Sports and ALA Promotions.