Nutella is taking it 'personally.' Last May 13, our rising favorite breakfast spread launched its #YourNutella campaign at the Glorietta Activity Center in Makati City. Nutella fans can now have their Nutella jars personalized with their names, like I did with mine!
Our names are unique and very meaningful to us and the brand recognizes that. The campaign seeks to spread the love and build solid connection with its Filipino consumers. "We want you to put your name on our jar to celebrate the friendship, and to thank you as our loyal fans," according to Fabian Heymer, Brand Manager for Nutella Southeast Asia.
To date, about  20 million consumers have already put their names on Nutella jars under the campaign.The campaign was first launched in Europe and has traveled all around the world, in places like the Middle East, Malaysia, Singapore, and finally in the Philippines.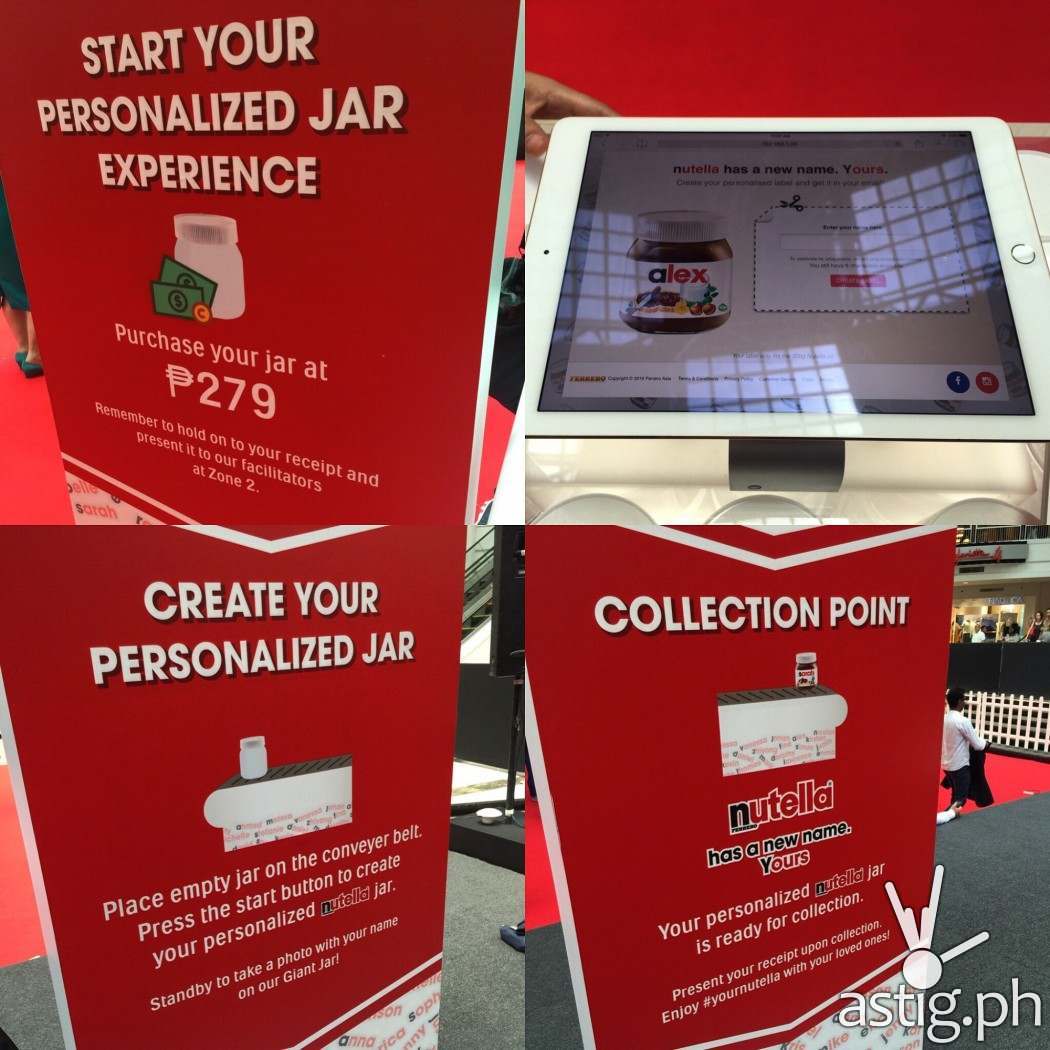 To have your personalized Nutella, just go to a #YourNutella "factory." Purchase your empty Nutella 350g jar priced at Php279 (supermarket price), key in your name (limited to 9 characters) in the system, place the empty jar on the conveyor for processing in the labeling and filling machine.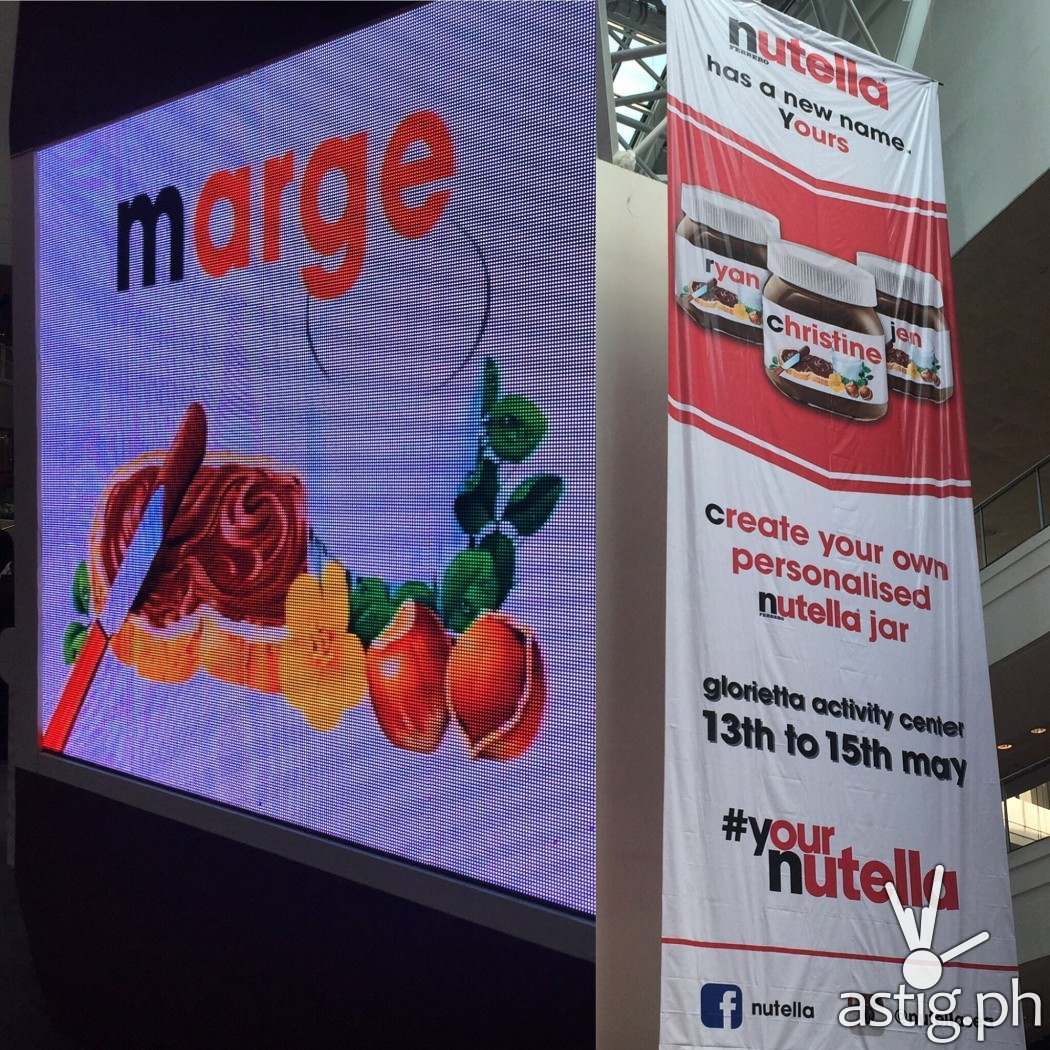 Consumers may also enjoy sample sweet treats, painting booth and selfie booth at the #YourNutella event. Take selfie at the photo booth and post it on Instagram with the hashtag #YourNutella. You also have the option to print your photo and post it on their photo wall. Most creative photo gets a chance to win prizes.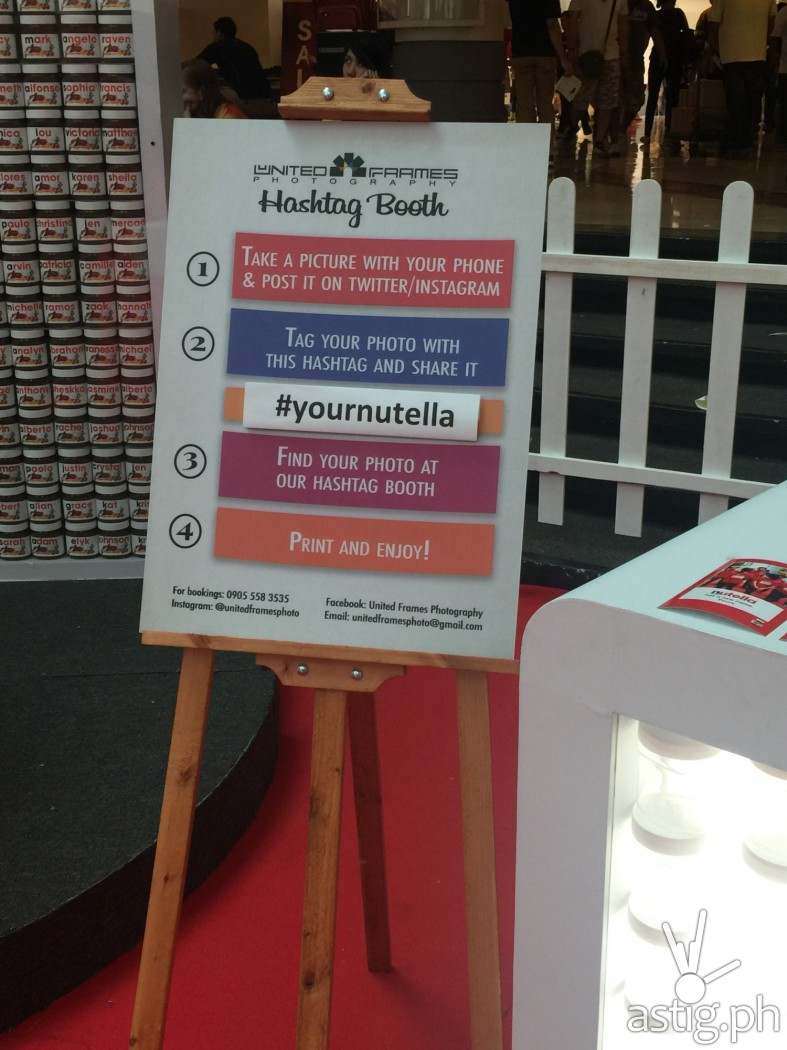 The #YourNutella "factory" will be in Glorietta Activity center  from May 13-15 and will also do a round in select supermarkets and shopping centers throughout the Philippines, so make sure to watch out for it. Like Nutella Philippines on Facebook for more updates.