Revenge trail race is back! Thanks to 7-Eleven Philippines! 
After the COVID-19 pandemic restrictions shut down the 7-Eleven Trail 2020, the biggest and most anticipated cross-country race in the Philippines finally made a comeback last February 26, 2023 at the biking capital of the country, Timberland Heights in San Mateo, Rizal.
It was indeed great to be back at very scenic Timberland bike route and race day was blessed with beautiful sunny weather from gunstart until the finish line and cut off times. I personally tried a beginner's path in this challenging topography for the first time before the pandemic. It was also my first time to try a really cool mountain bike. Now I know how it feels to embrace the trail and it can be very addicting just like trail running which we miss so much.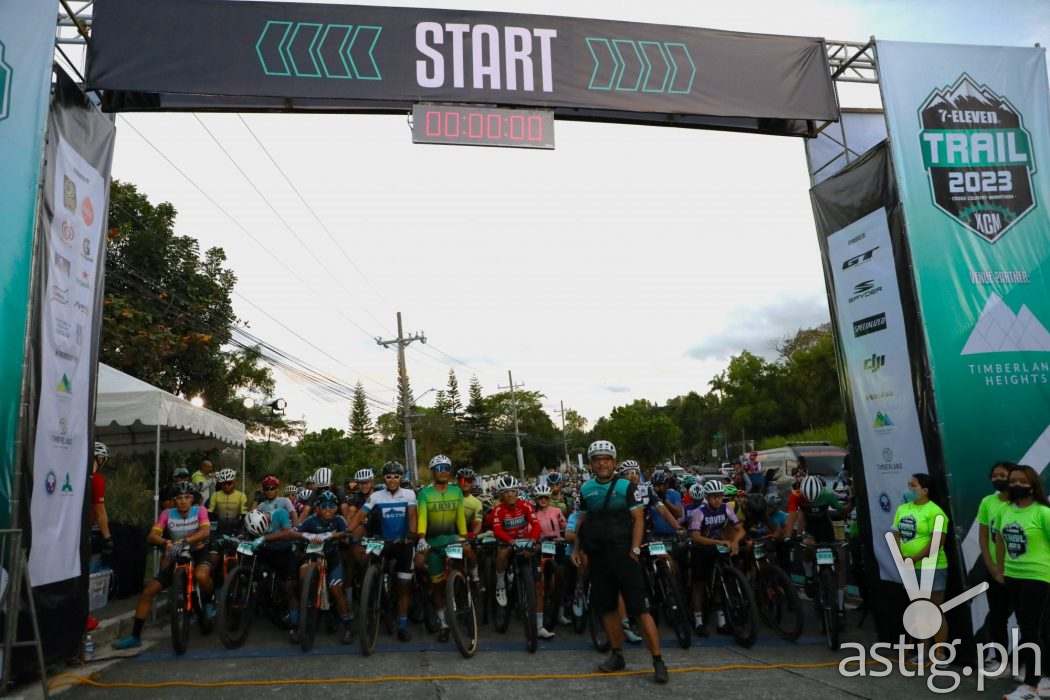 The 7-Eleven Trail Series began in 2014 and continuously grew to be more popular with each passing year.  Through outdoor and athletic activities like this, Philippine Seven Corporation (PSC), the exclusive licensor of  7-Eleven in the Philippines, aims to continue its commitment to promoting a healthy lifestyle, a deeper appreciation of the environment, and a sense of community among 7-Eleven patrons.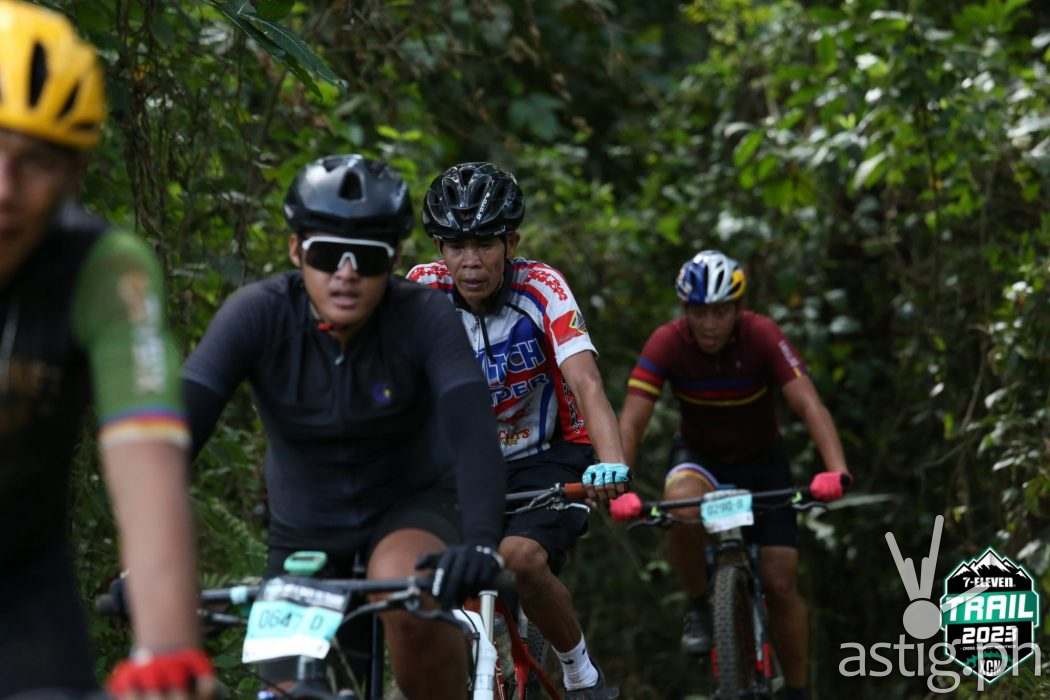 "We anticipated a bigger and more intense competitive cycling experience in the Philippines in 2023," said PSC President & CEO Jose Victor Paterno. "The 7-Eleven Trail is eager to conduct bolder races in the future so that our local cyclists may also challenge themselves and that we can identify upcoming racers who may soon be our nation's pride."
When asked if 7-Eleven can do trail competitions in Cebu or Davao, Mr. Paterno says that the Timberland Heights route and set up is unique and preferred that it is not easy finding something like it other than in San Mateo, Rizal.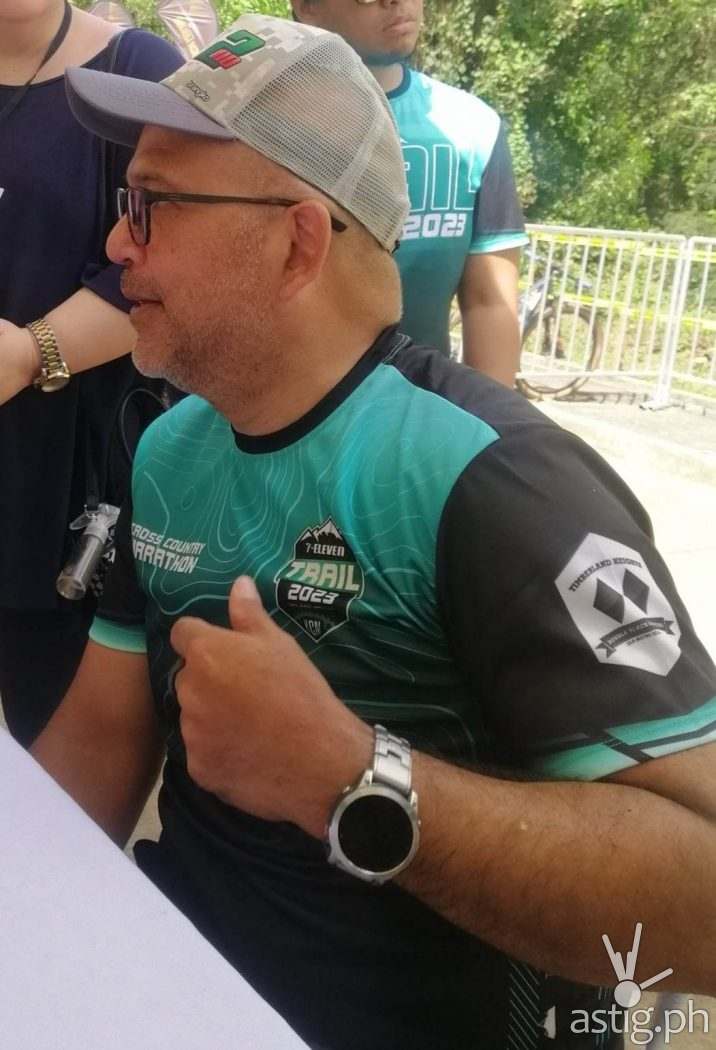 Over 2,400  cyclists braved and enjoyed the difficult yet rewarding terrains they have missed for over three years. They rode on a challenging 40-KM single-loop course that comprised a mix of road climbs, fire roads, and single tracks. To cater to the pro and non-pro participants, selected portions of the trail were divided into two: A-Line and B-Line.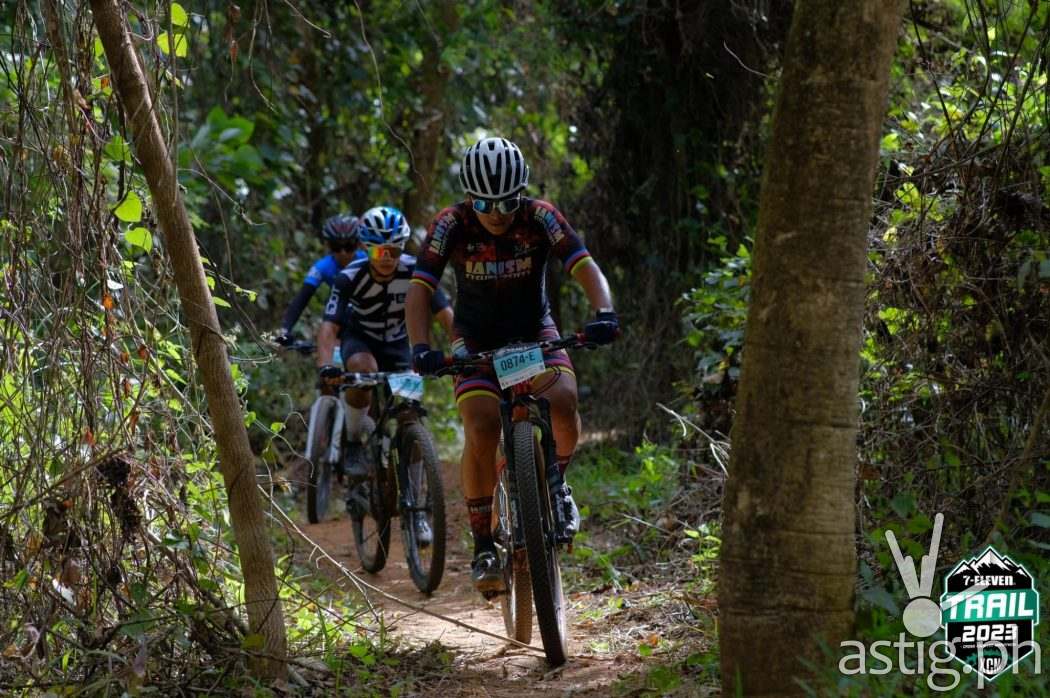 The A-line is for skilled riders. It is a fast lane with obstacles like jumps, drops, sharp turns, and gaps, while the B-Line is the less technical, slower lanes but still with twists and curves for the thrill.  The organizers aimed to bring a rewarding feeling upon finishing the challenging race while appreciating the terrain of Timberland Heights, and the city view.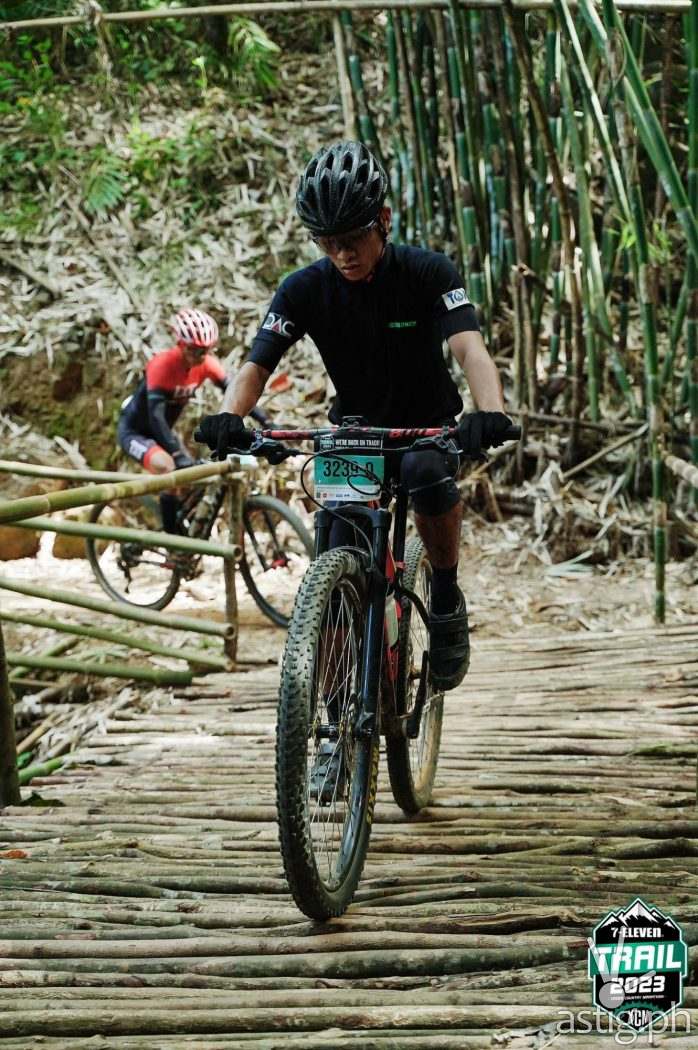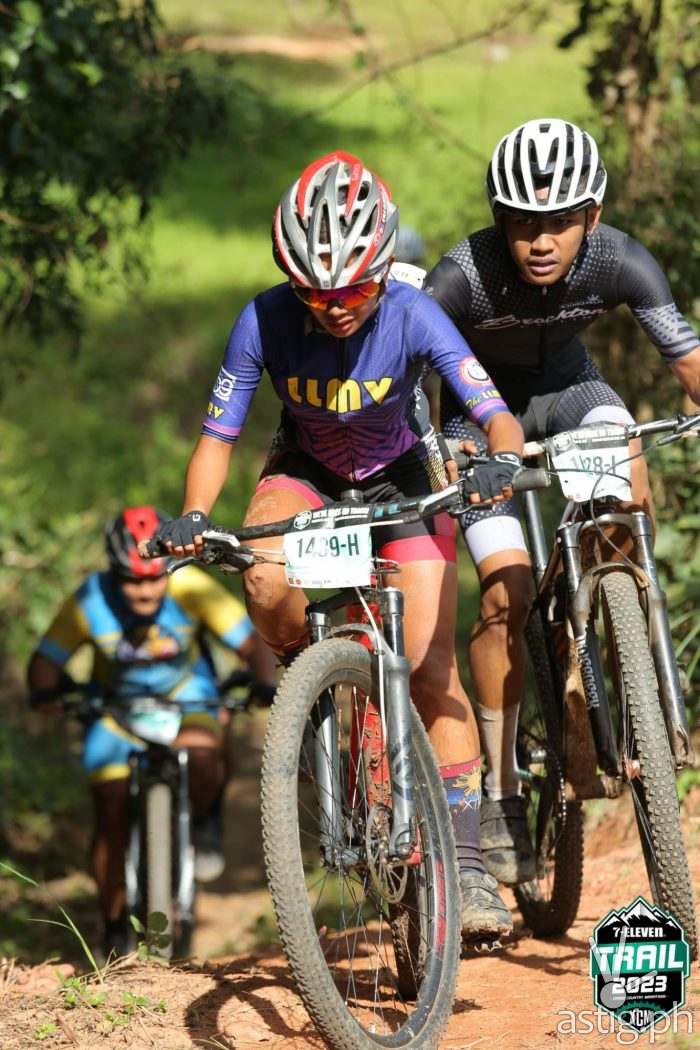 The race winners were given awards as well as gift bags from event sponsors,. Raffle prizes included two mountain bikes from GT Bicycle Philippines, Specialized helmets, and an action camera from DJI.
Congrats to the Top 3 overall race winners:
EMMANUEL DAVE MONTEMAYOR – Gun Time 1:46:30
JERICHO RIVERA – Gun Time 1:47:20
JAMES CARL DELA CRUZ – Gun Time 1:47:21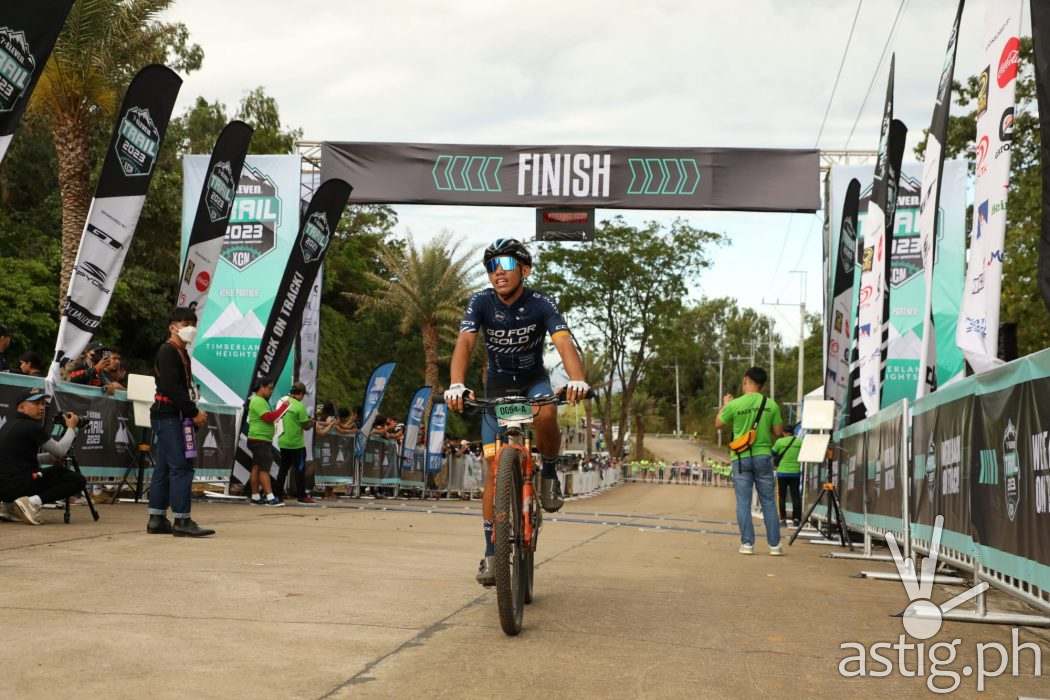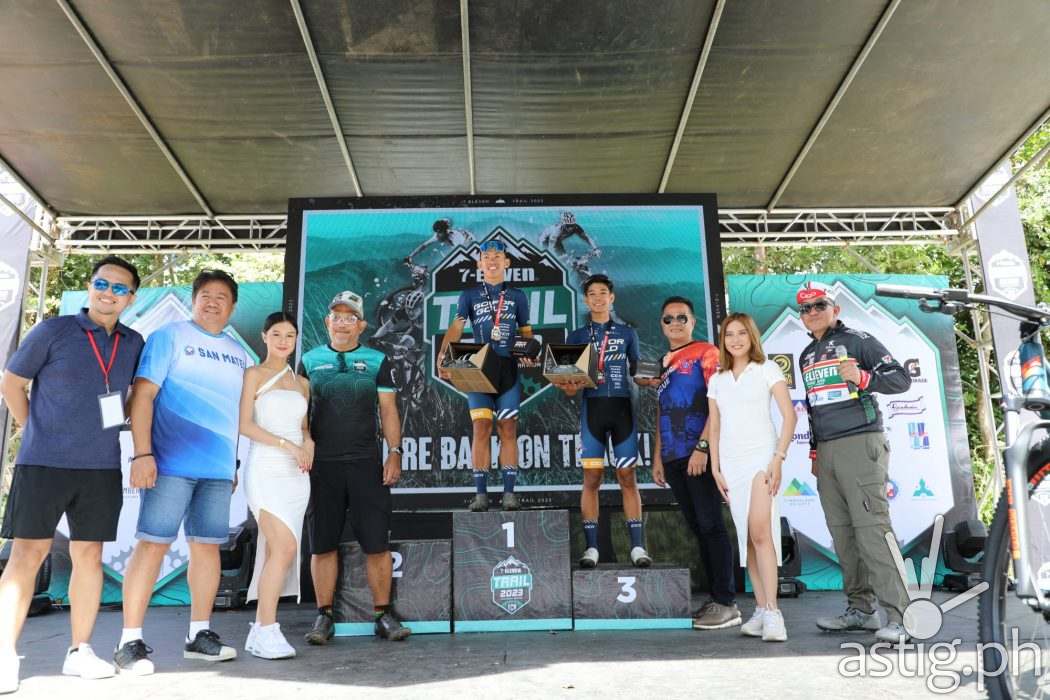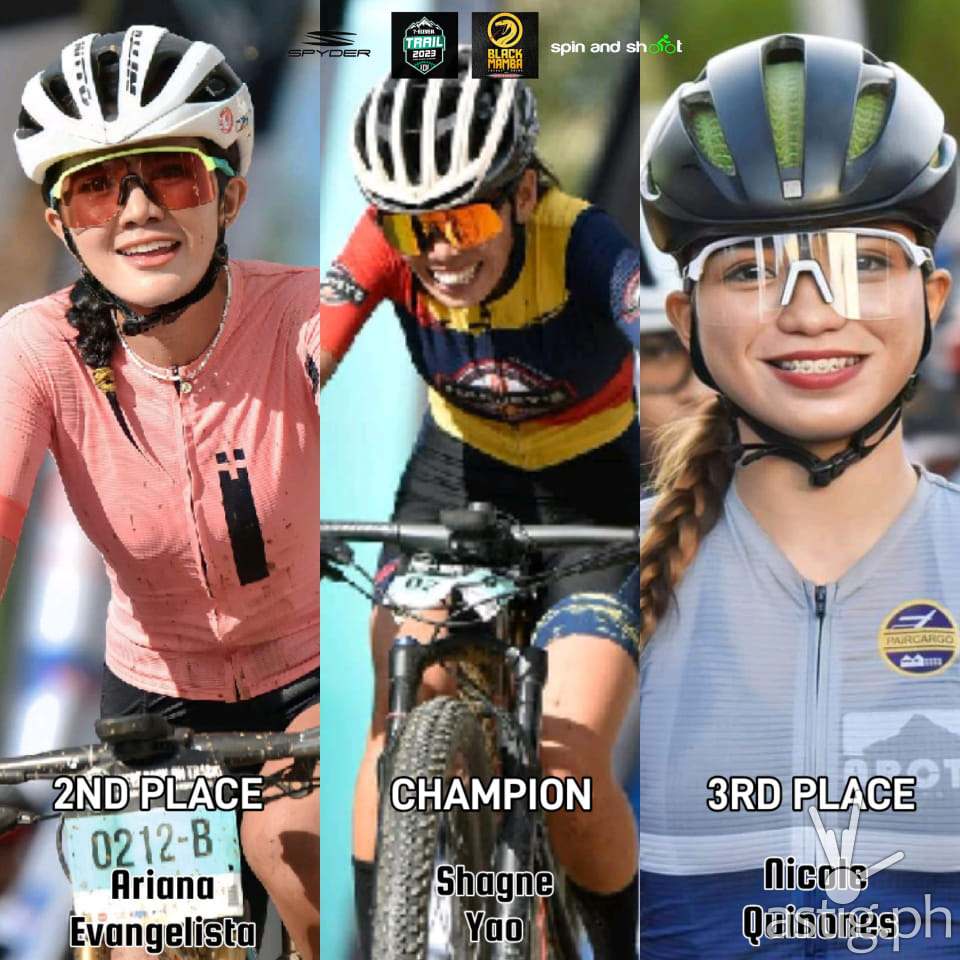 Congrats to the Top 3 Female Category:
1. SHAGNE PAULA YAO   –  2:15:34
2. ARIANA EVANGELISTA – 2:16:49
3. NICOLE QUINONES –  2:29:08
Clap clap clap also to all Age Group Finishers! We are sure that DNF bikers will make it up next time. Never give up!
The 7-Eleven Trail 2023 was made possible with the help of Coca Cola, Black Mamba, Selecta, Pepsi, Summit, Heineken, Gardenia, Mondelēz International, and Redbull. Special thanks to: Trust Condoms, PassionMAX, Monster Energy, Pocari Sweat, Suncoast and Delfi.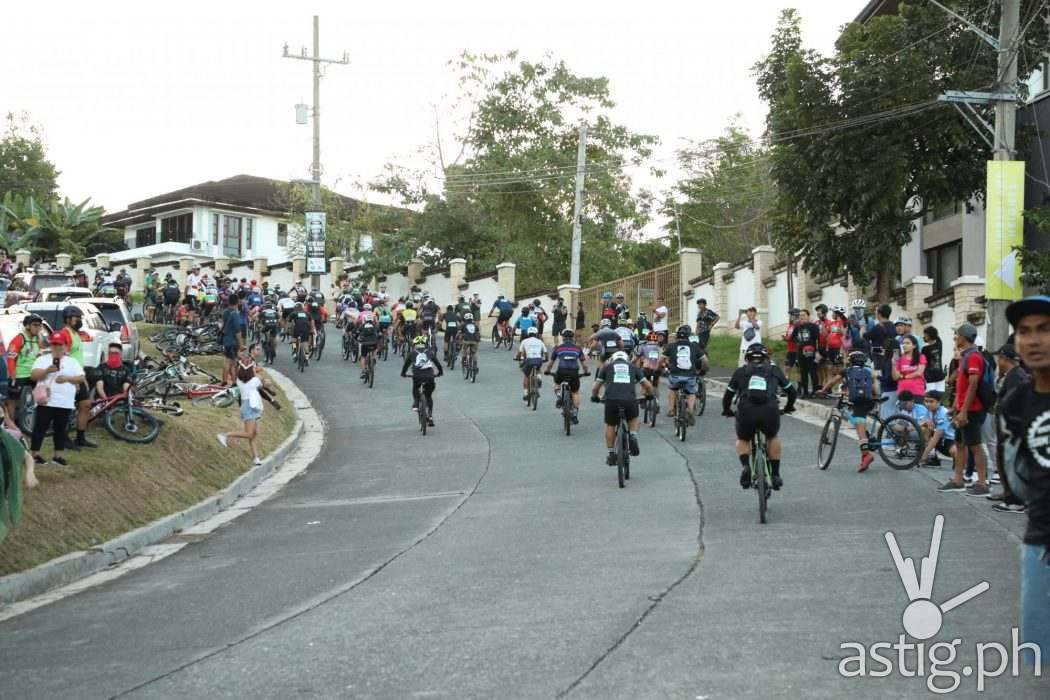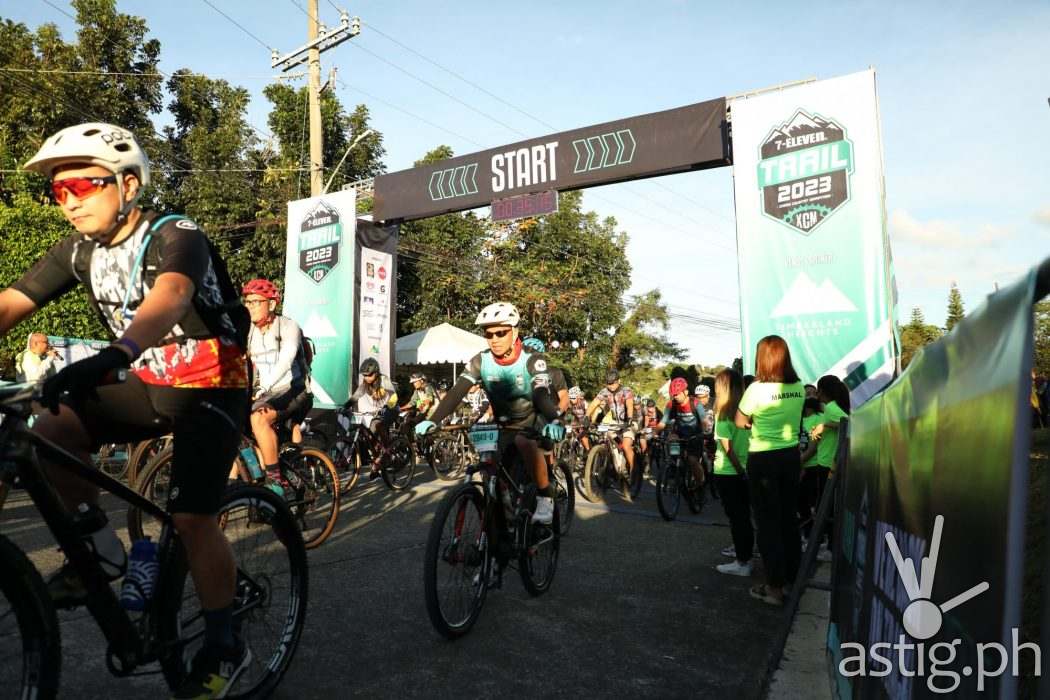 Make sure to stay updated on 7-Eleven's upcoming events at https://www.facebook.com/711philippines/ and for more information about the race, and to view your bike action shots, visit https://www.facebook.com/trail711/.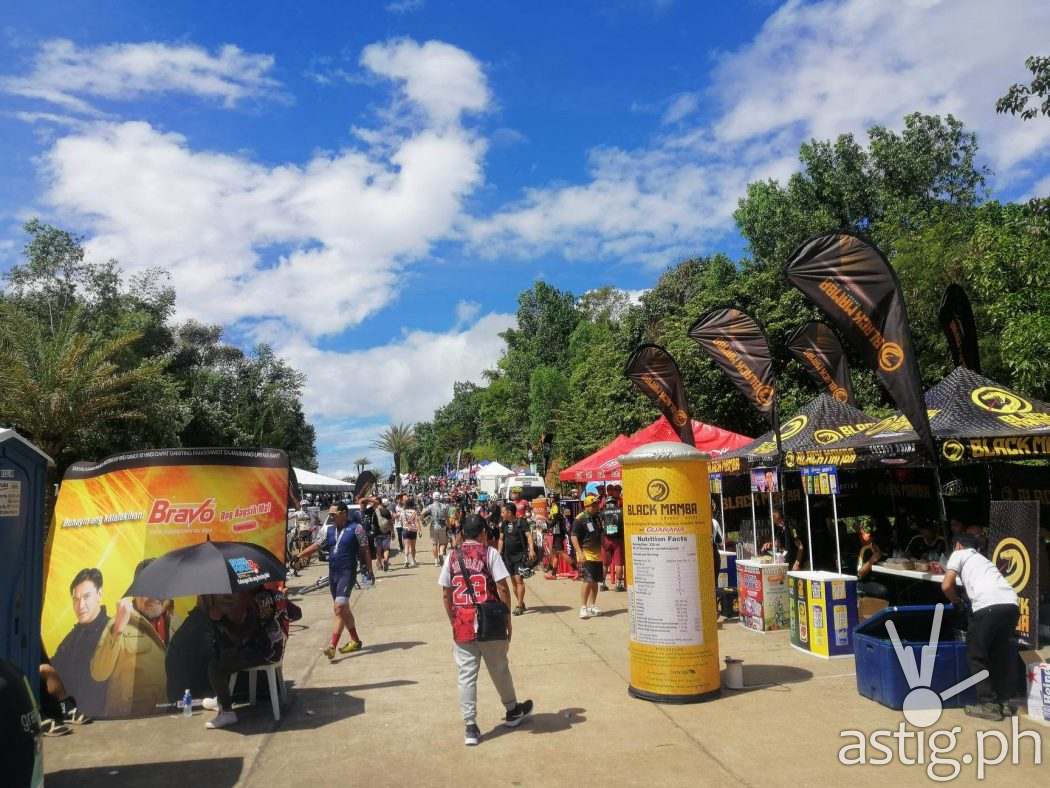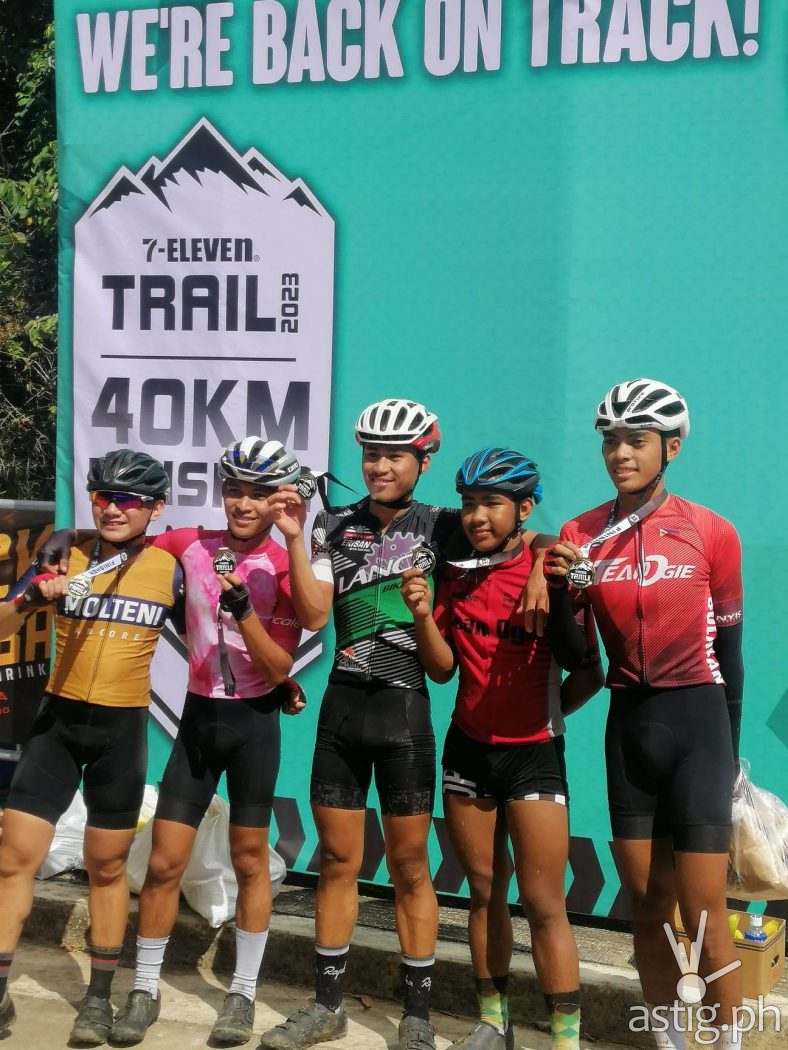 Conquering Timberland Heights' punishing trails and terrains is never easy. Once you have tried it, you will know the reason why this place is a favorite training ground to avid and competing trail bikers.
Congratulations to all participants of this year's returning 7-Eleven Trail Series and see you all again on the trail next time, guys!
Many thanks to 7-Eleven Philippines and Ms Cham Lorete and Team for having us.