PHILIPPINES – It goes to show that The Office of the Ombudsman is really serious in alleviating corrupt officials working in the public office.
Just for the year 2015, Ombudsman Conchita Carpio-Morales had already ordered the dismissals of 61 officials in various branches of the government.
The pertinent portion of Section 60 of the Local Government Code of 1991 provides: Grounds for Disciplinary Actions. "An elective local official may be disciplined, suspended, or removed from office on any of the following grounds:…An elective local official may be removed from office on the grounds enumerated above by order of the proper court."
Here are some of those:
1. Junjun Binay and other Makati Officials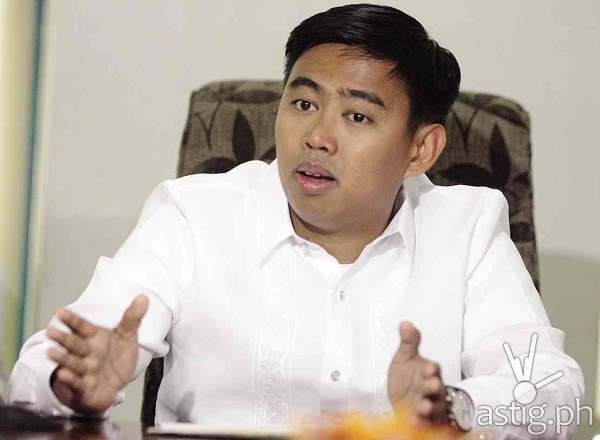 The Ombudsman has ordered the dismissal of suspended Makati Mayor Jejomar Erwin "Junjun" Binay Jr over the alleged overpricing of the Makati City Hall Parking Building II, according to the report by Rappler.
She said that there were irregularities in the design and architecture in several phases of the said city infrastructure project worth P2.28 billion, undertaken from 2007 to 2013.
The Ombudsman's decision recommends that Binay, who is expected to file his certificate of candidacy for Makati mayor next week, be barred from holding public office.
The Ombudsman also ordered the dismissal of 19 other Makati officials namely Marjorie de Veyra, Pio Kenneth Dasal, Lorenza Amores, Virginia Hernandez, Line dela Peña, Mario Badillo, Leonila Querijer, Raydes Pestaño, Nelia Barlis, Cecilio Lim III, Arnel Cadangan, Emerito Magat, Connie Consulta, Ulysses Orienza, Giovanni Condes, Manolito Uyaco, Gerardo San Gabriel, Eleno Mendoza Jr and Rodel Nayve.
2. Chief General Allan Purisima and other PNP officials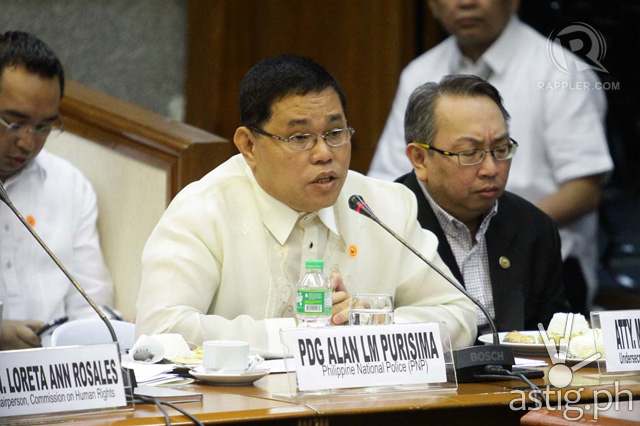 The Ombudsman has ordered the dismissal from service of former Philippine National Police chief Gen. Alan Purisima over a multimillion courier contract entered into by the PNP in 2011 according to the report of Interaksyon.com.
It was the same case for which it had earlier ordered his preventive six-month suspension. Purisima recently returned to the force, but on virtually floating status while awaiting his retirement.
The resolution issued by the Ombudsman, however, has ordered him and 10 other officers expelled from the service for grave misconduct, serious dishonesty and grave abuse of authority. One of them is Central Luzon police regional chief, Gen. Raul Petrasanta.
Aside from Petrasanta, the other police officials who were dismissed from service were Chief Superintendent Napoleon Estilles, Senior Supt. Allan Parreno, S/Supt. Eduardo Acierto, S/Supt. Melchor Reyes, Supt. Lenbell Fabia, Chief Inspector Sonia Calixto, C/Insp. Nelson Bautista, C/Insp. Ricardo Zapata Jr., and S/Insp. Ford Tuazon.
They were accused of  having forged a P100-million contract with Werfast, a courier service, at a time when the company's incorporation and other basic documents were still being processed.
3. Mindanao Mayors and local officials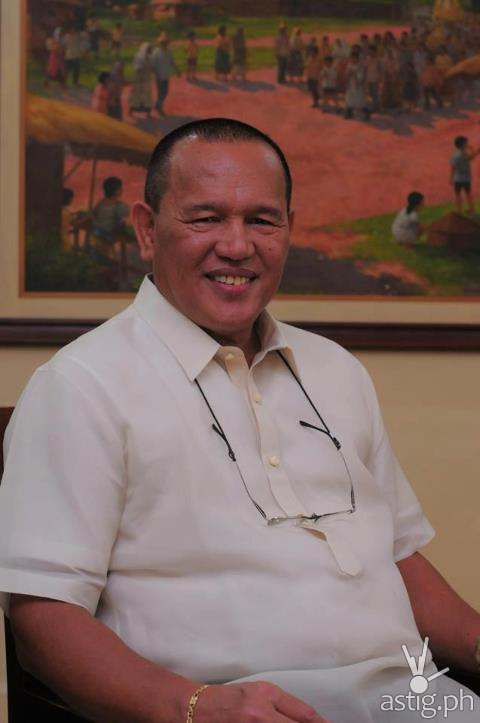 Three Mindanao mayors were dismissed from service and are no longer allowed to hold public office, the Office of the Ombudsman said Thursday.
Based on the report of ABS-CBNnews.com, dismissed from service were Cagayan de Oro (CDO) City Mayor Oscar Moreno, Matanao, Davao del Sur Mayor Vicente Fernandez, and Ditsa-an Ramain, Lanao del Sur Mayor Mamintal Adiong.
The three mayors and 27 other officials were dismissed for committing grave misconduct, serious dishonesty, gross neglect of duty, and conduct prejudicial to the best interest of the service.
Ombudsman Conchita Carpio-Morales said Moreno's dismissal from service stems from his government's entry into a settlement agreement with Ajinomoto Philippines which allowed the latter to pay P300,000 instead of its original local business tax deficiency of P2.9 million.
Last month, former CDO Mayor Vicente Emano, Tandag City Mayor Alexander Pimentel, Isulan, Sultan Kudarat Mayor Diosdado Pallasigue, four vice-mayors and 30 other local officials in Mindanao were criminally indicted for various charges.
Emano was charged for allegedly refusing to implement a final and executory decision of the Civil Service Commission (CSC), in violation of the Revised Administrative Code of 1987.
His case stems from the a complaint filed by Administrative Assistant III Leonor Esparcia who was demoted as watchman at the city library. Esparcia brought the matter to the CSC and eventually won. However, Emano allegedly refused to reinstate Esparcia in her original position.
Questionable Dismissals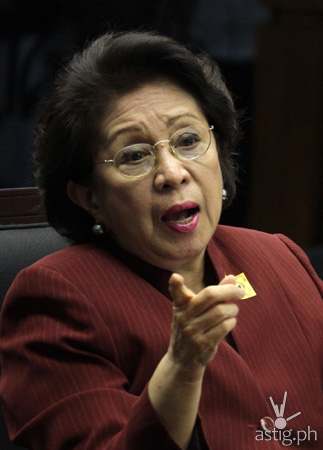 Netizens and some law practitioners meanwhile, questioned the decisions of The Ombudsman since  it is clear from the last paragraph of the aforecited provision [Section 60] that the penalty of dismissal from service upon an erring elective local official may be decreed only by a court of law and the office of The Ombudsman is not a court of law.
As stated on the Senate Committee Report No. 258, "Republic Act No. 6770 or the Ombudsman Act does not provide the Ombudsman the power to perpetually disqualify a public official to hold public office."
"The penalty of perpetual disqualification is punitive in nature and therefore can be imposed only in criminal cases such as violations of the Anti-Graft and Corrupt Practices Act. While the Ombudsman may have the power to recommend the removal of a public official pursuant to RA 6770, the said law does not provide him the power to perpetually disqualify a public official to hold public office."
Your thoughts about the actions of The Ombudsman? Comment below.